News
A Place To Long For
We long to be immersed in comfort. We search for a place where we are completely at ease with ourselves. A place that stimulates our senses – one where we long to be.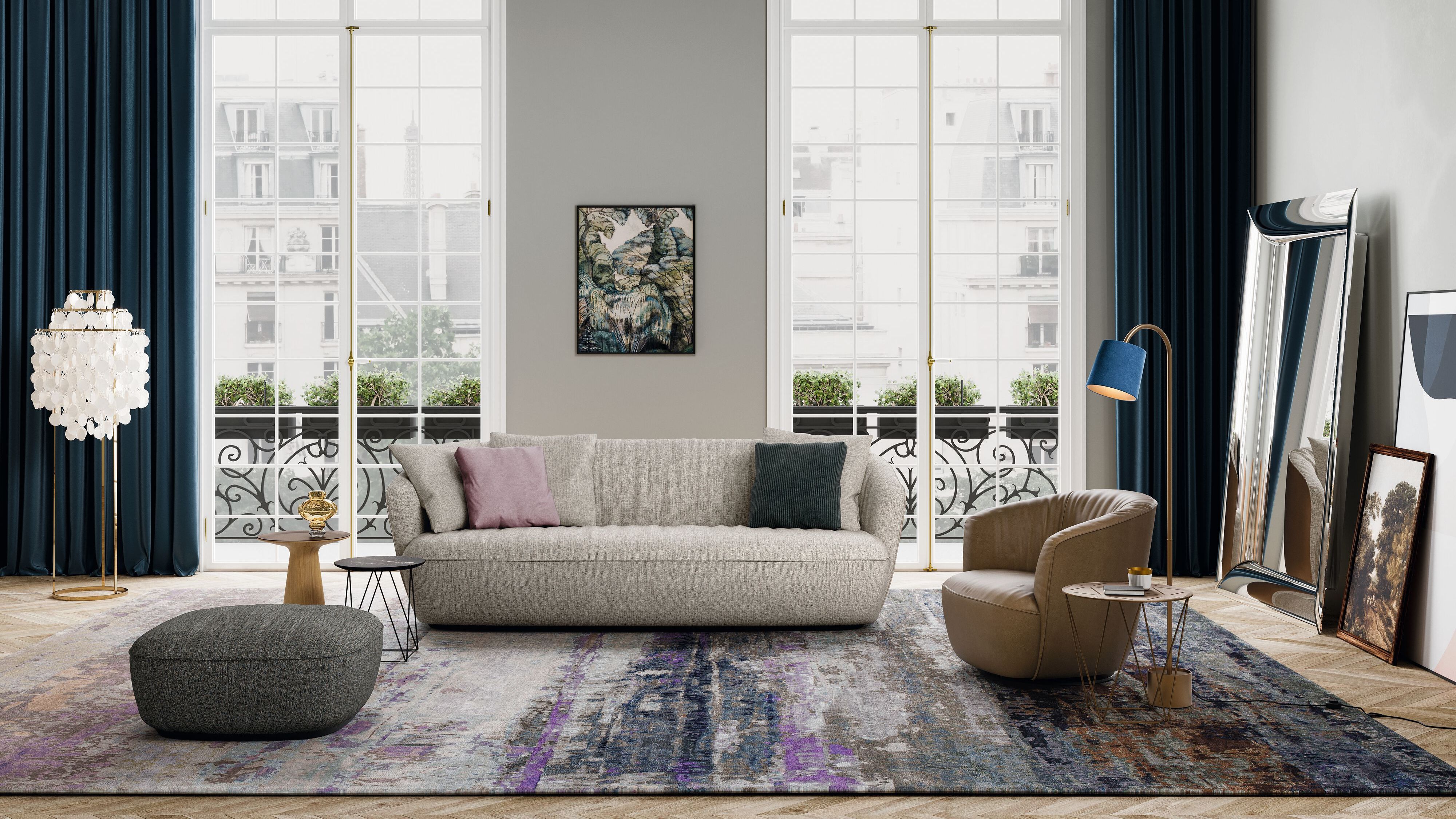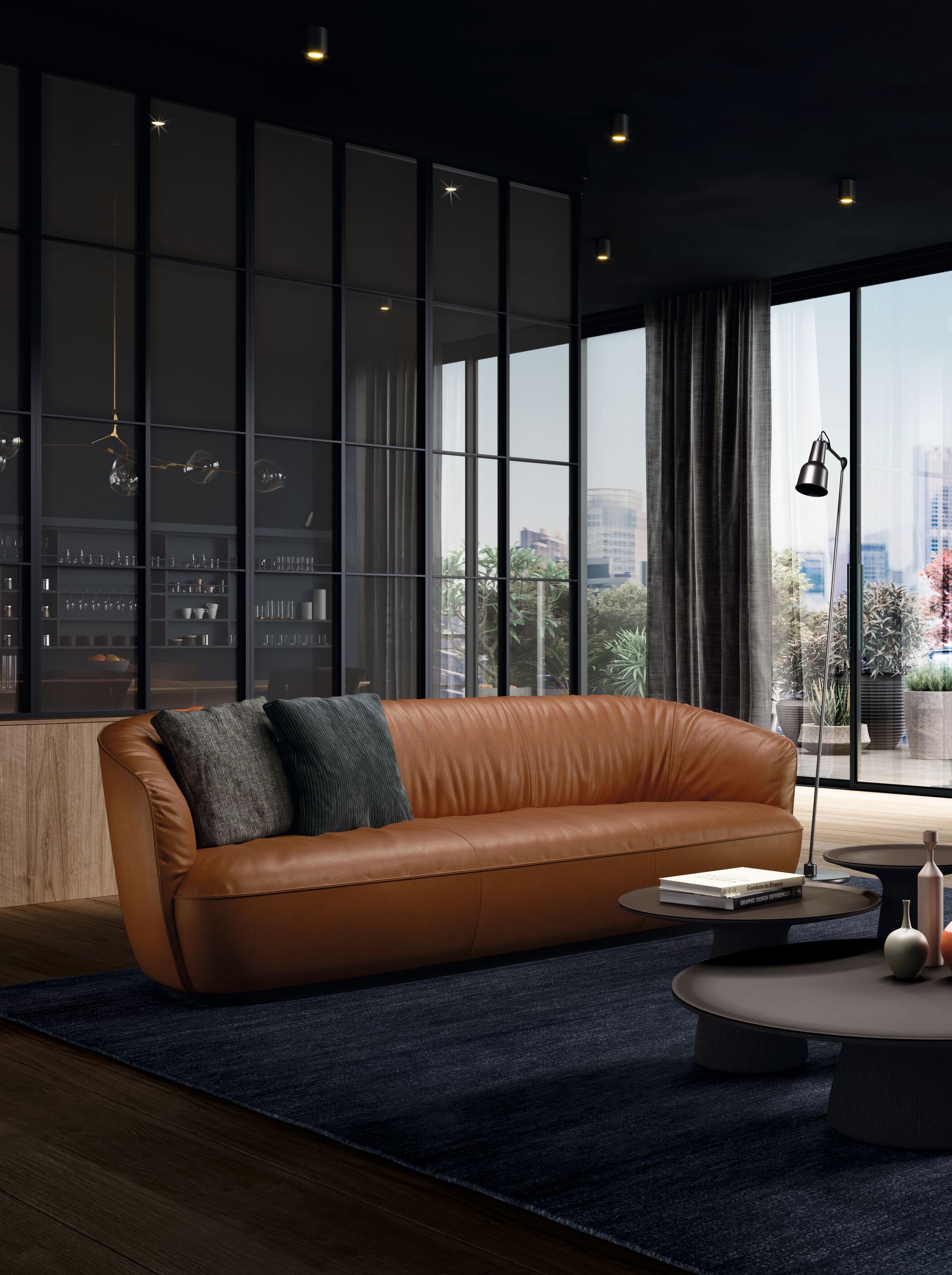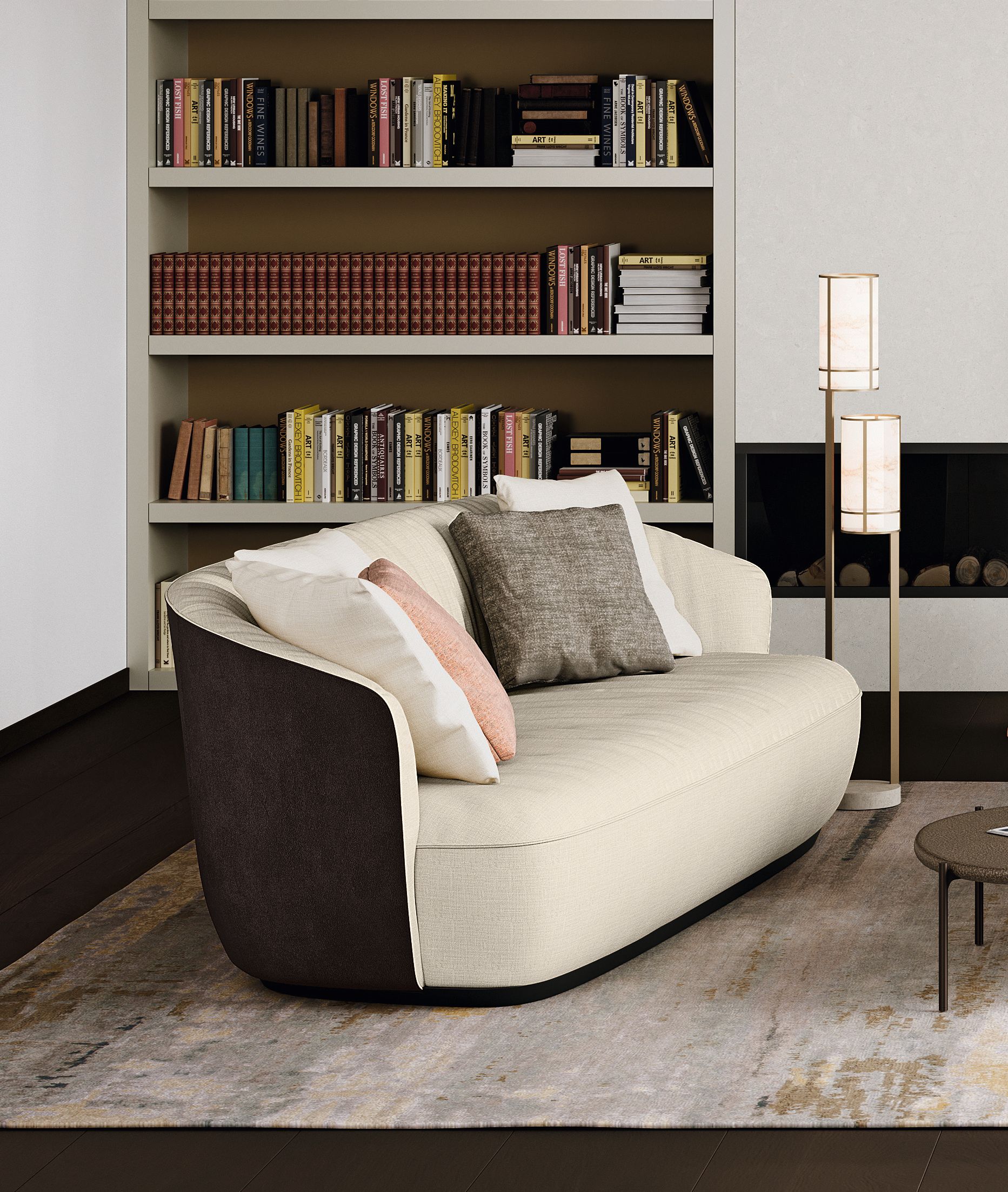 Ishino Sofa
The iconic sofa invites us to enjoy its finely rounded curves and extra-soft upholstery. The precision of Ishino provides stability, while its high level of seating comfort draws us in. Ishino stands for ideal proportions and a vision of more design: a clear and balanced silhouette, with relaxed yet precise folds. Every seam sits exactly where it should.
A freestanding sofa for two or three people. Completely covered in what appears to be a single piece of fabric or leather. The combination of the two materials emphasizes the feeling of sitting within a shell. With precise folds for a supremely soft and relaxed look.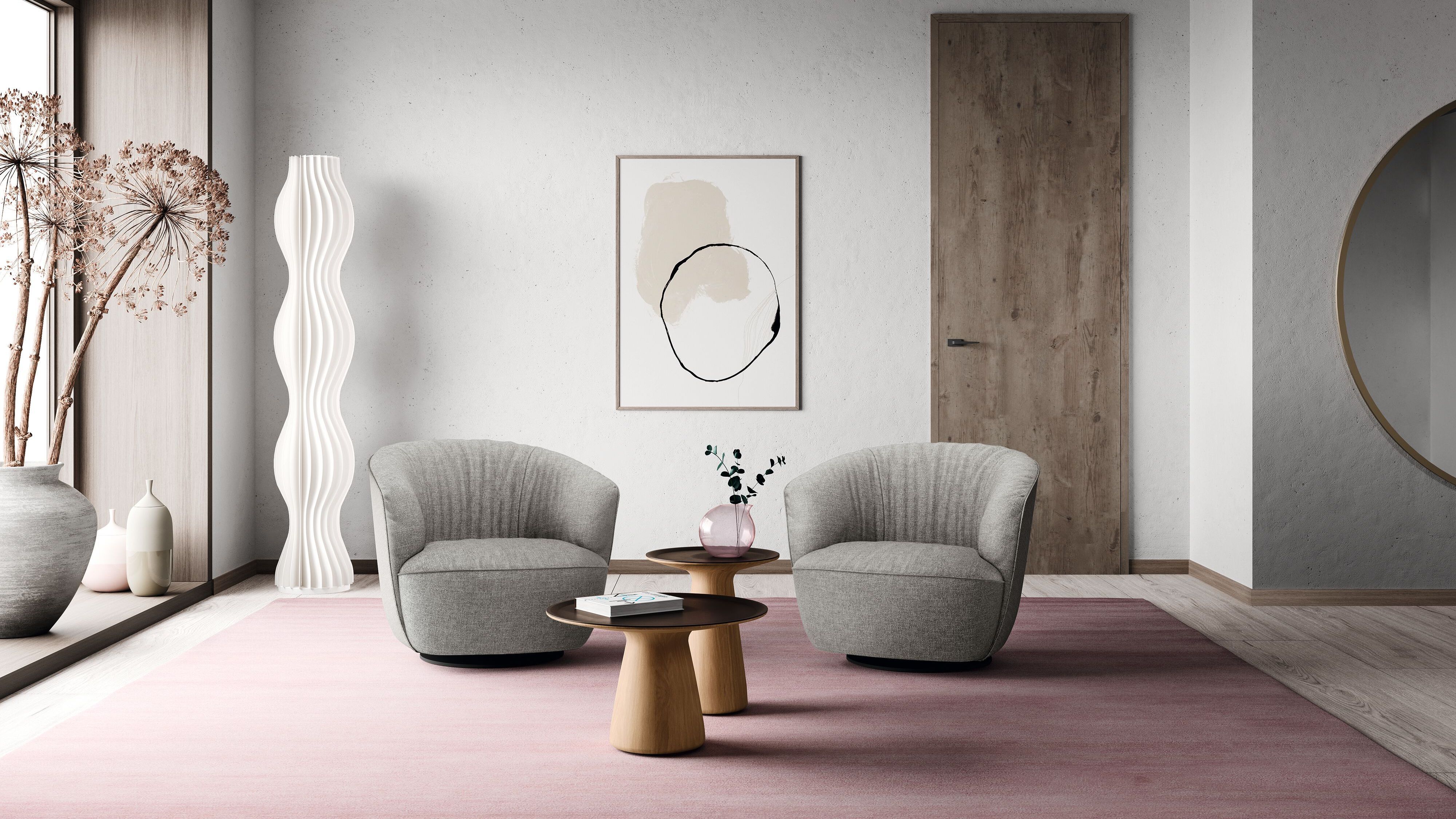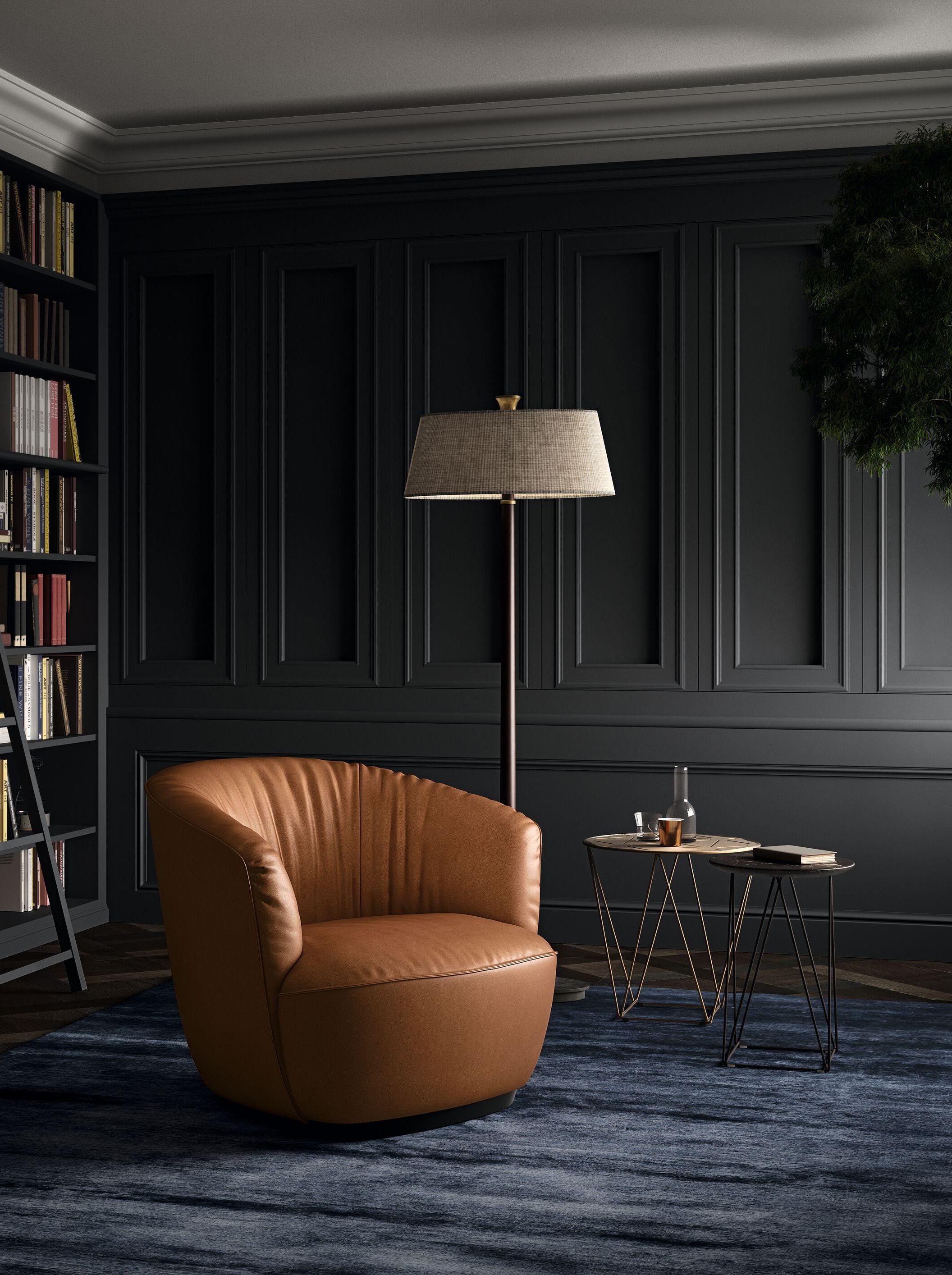 Ishino Armchair
Walter Knoll and his brother Wilhelm created the club armchair in 1907. This tradition is revived in Ishi-no. Take a generous seat, and me hugged by the comfortably rounded back. The material attracts us almost magically, and surrounds us like a shell. The armchair from the Ishino program, available with a variety of covers, follows the approach of ideal proportions with its superior seating comfort and relaxed folds.
The Essence of Excellence
The Sheru Family
Sheru chAIR welcomes variety. The different frames, in wood and steel, can be configured according to the style of their surroundings. The addition of a five-star base with optional height adjustment opens up even more use possibilities for this versatile chair.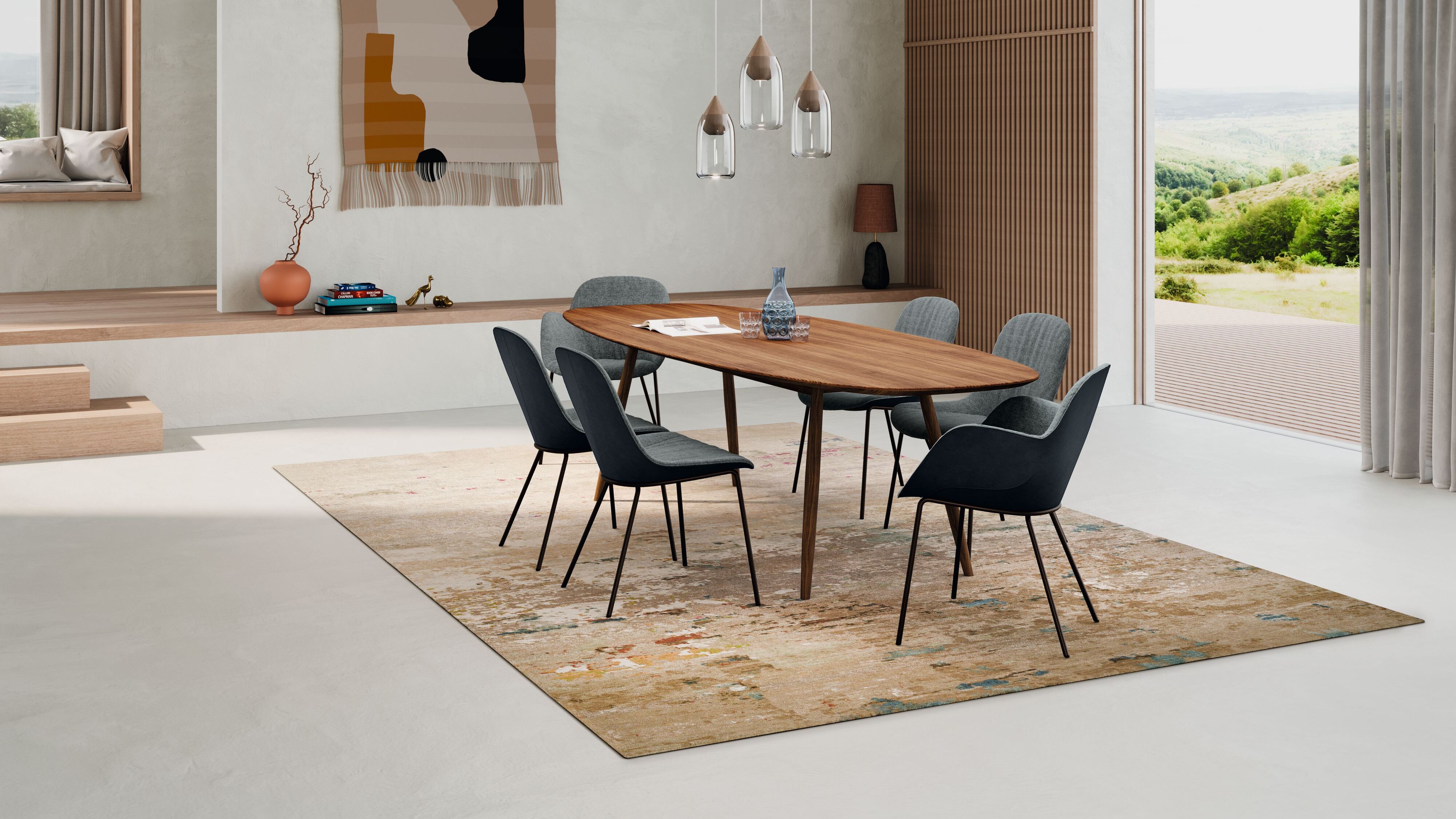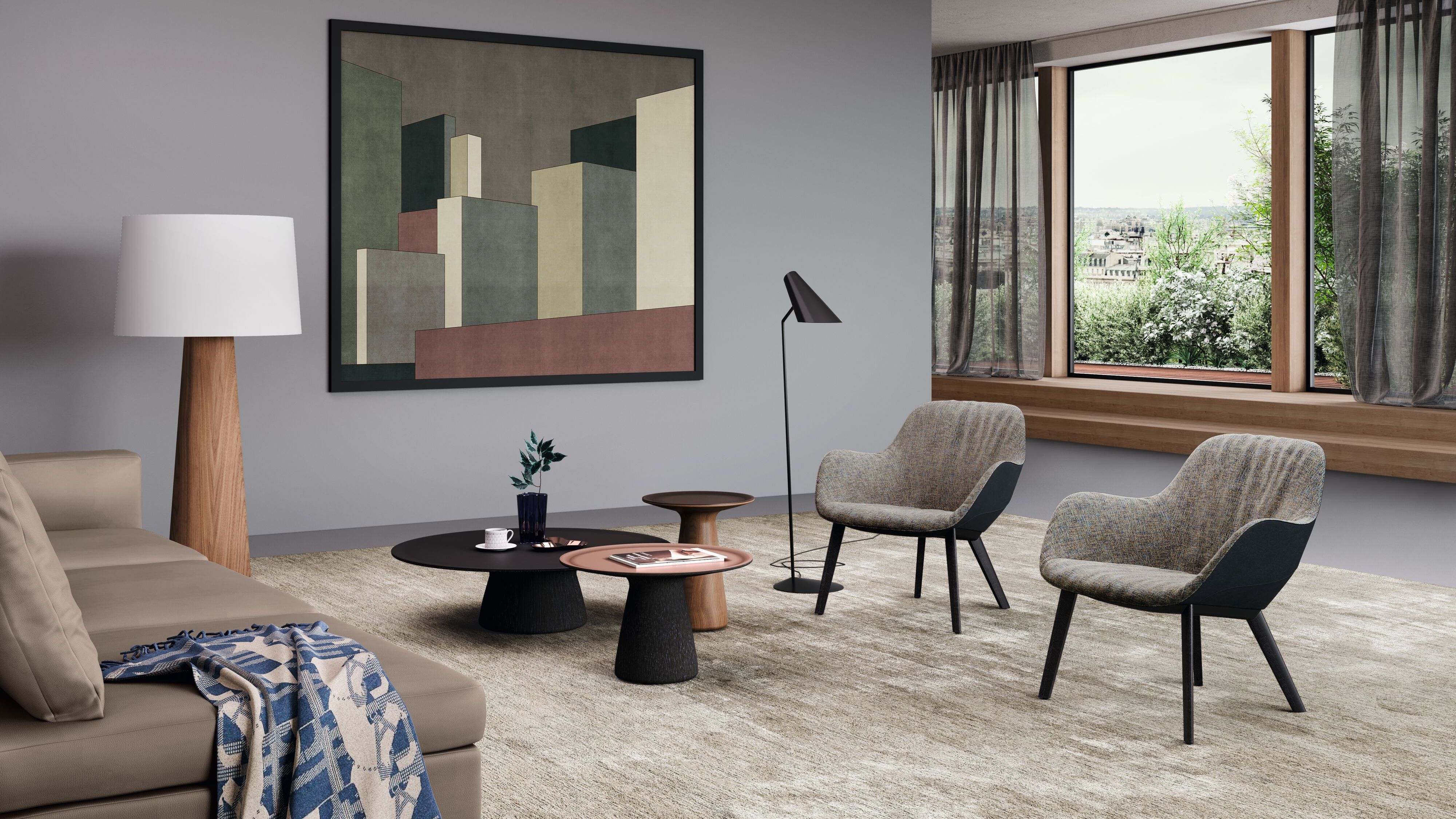 The newest addition to the family: Sheru Barstool. For a comfortably soft upholstered seat at a coun-ter or high dining table.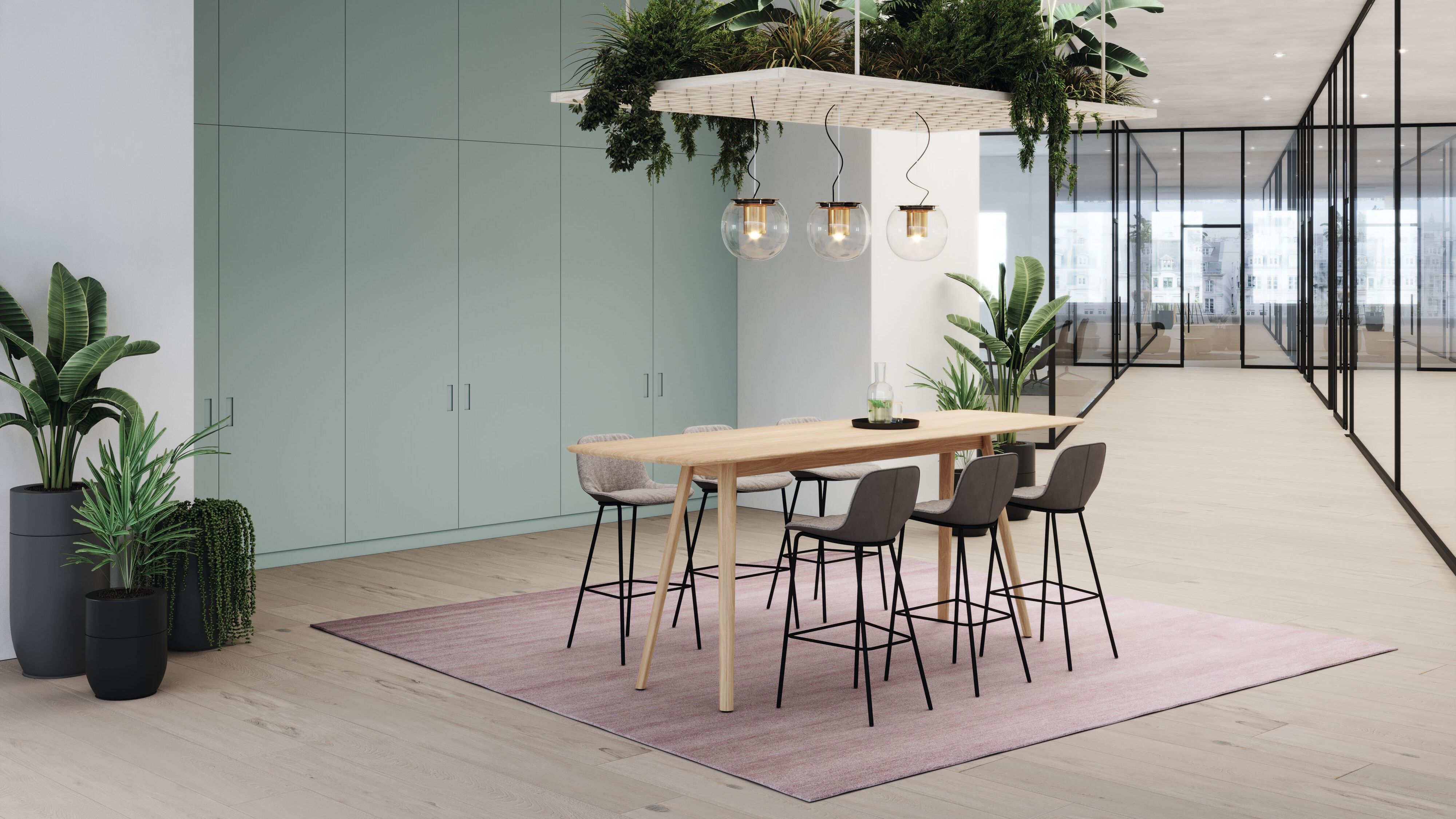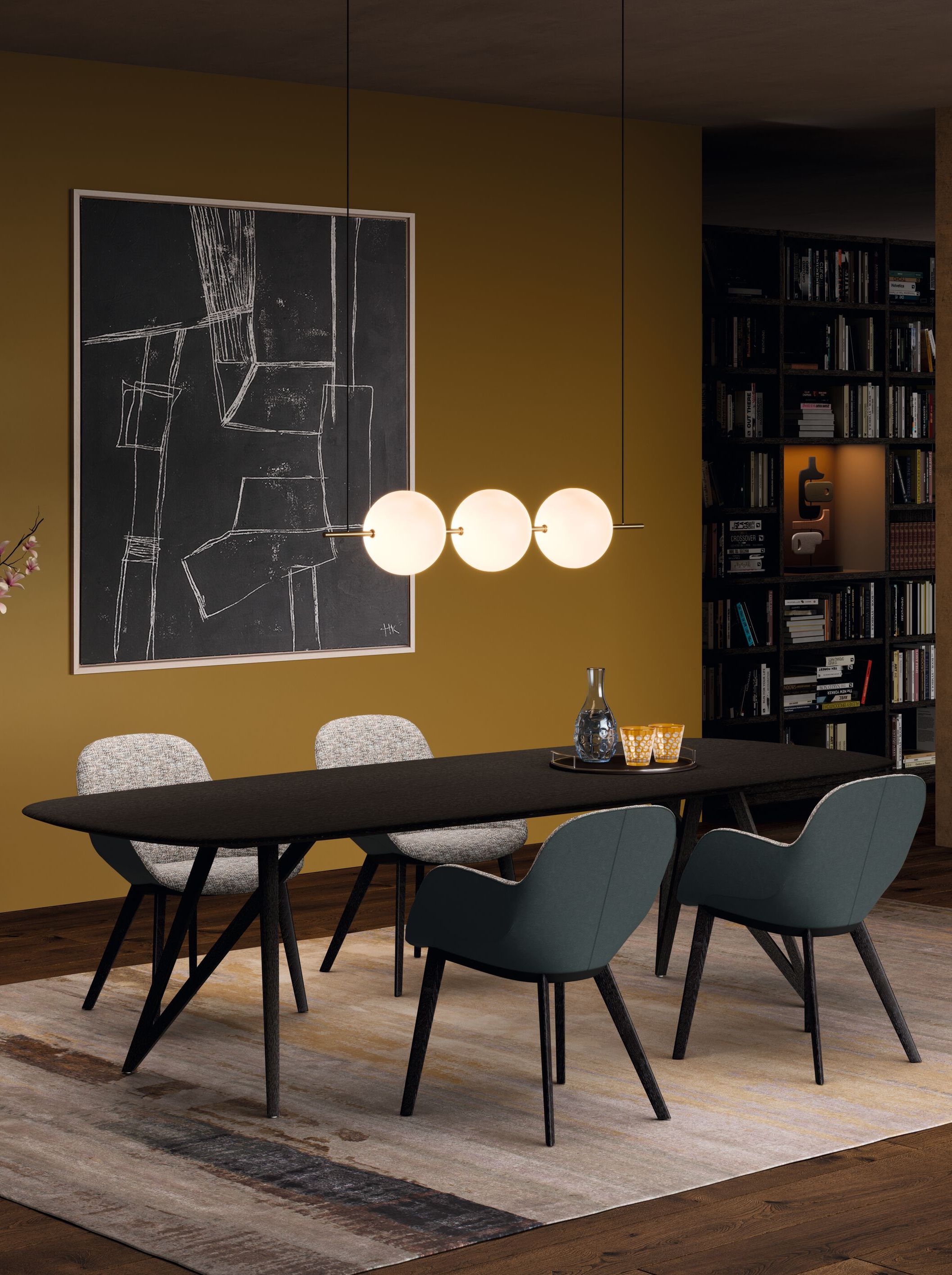 Seito Wood Table
A unique table sculpture made of solid wood: a playful sense of lightness emerges through a balance of lines, angles and surfaces. The oval table top and the crossed base can be made from the finest woods, such as oak or nutwood. The choice of solid wood brings a feeling of coziness and natural elegance into every room.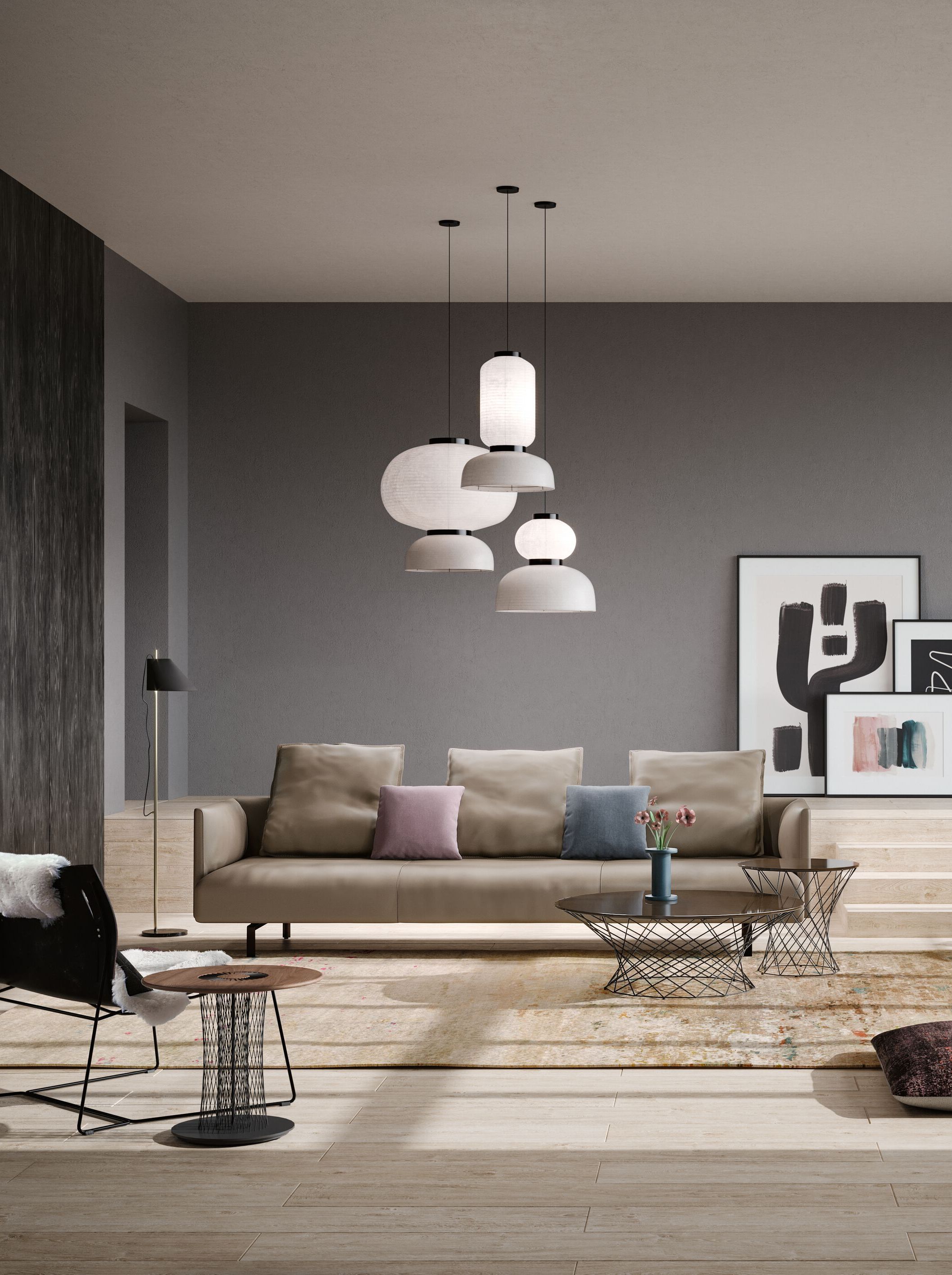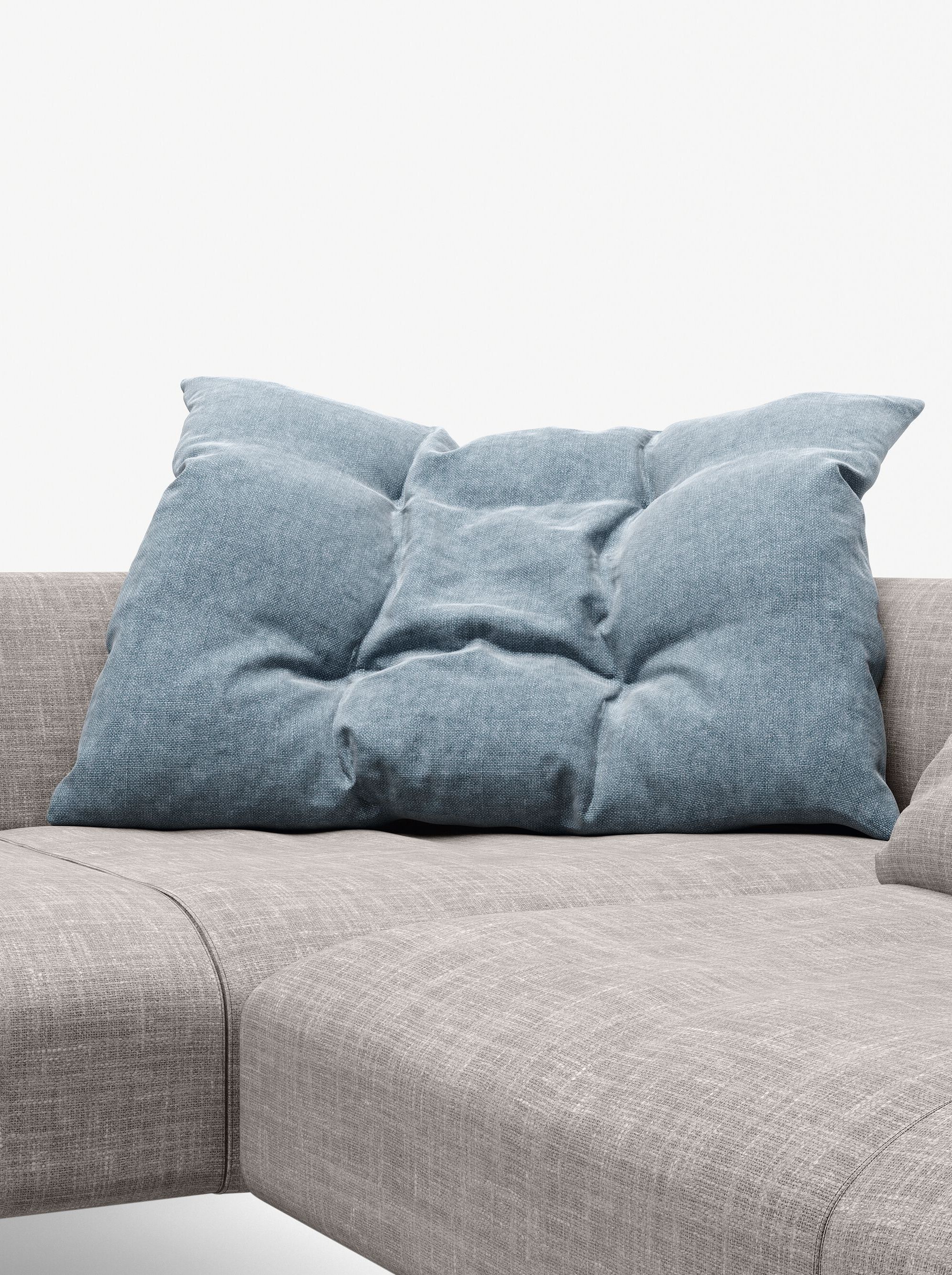 Muud Sofa
Smart and comfy. Light, soft, airy. Muud sofa is an oasis of well-being for urban, even smaller-scale, floor plans. For mornings reading, evenings relaxing – and nights as a guest bed for a spontaneous overnight stay. A flick of the wrist – and the geometry of the design is transformed. A flexible sofa, free-standing or as a cozy corner.
The generous, down-filled Dream Cushion adds airy softness to the corner of the sofa.
Jaan Living Sofa
The spacious upholstered surfaces of the sofa and recamière appear to float over the delicate framework, in a balanced harmony of lightness and weight. Chic and inviting at the same time: the casual look of the leather is complemented by the light down filling of the upholstery. Softness that you want to sink into forever.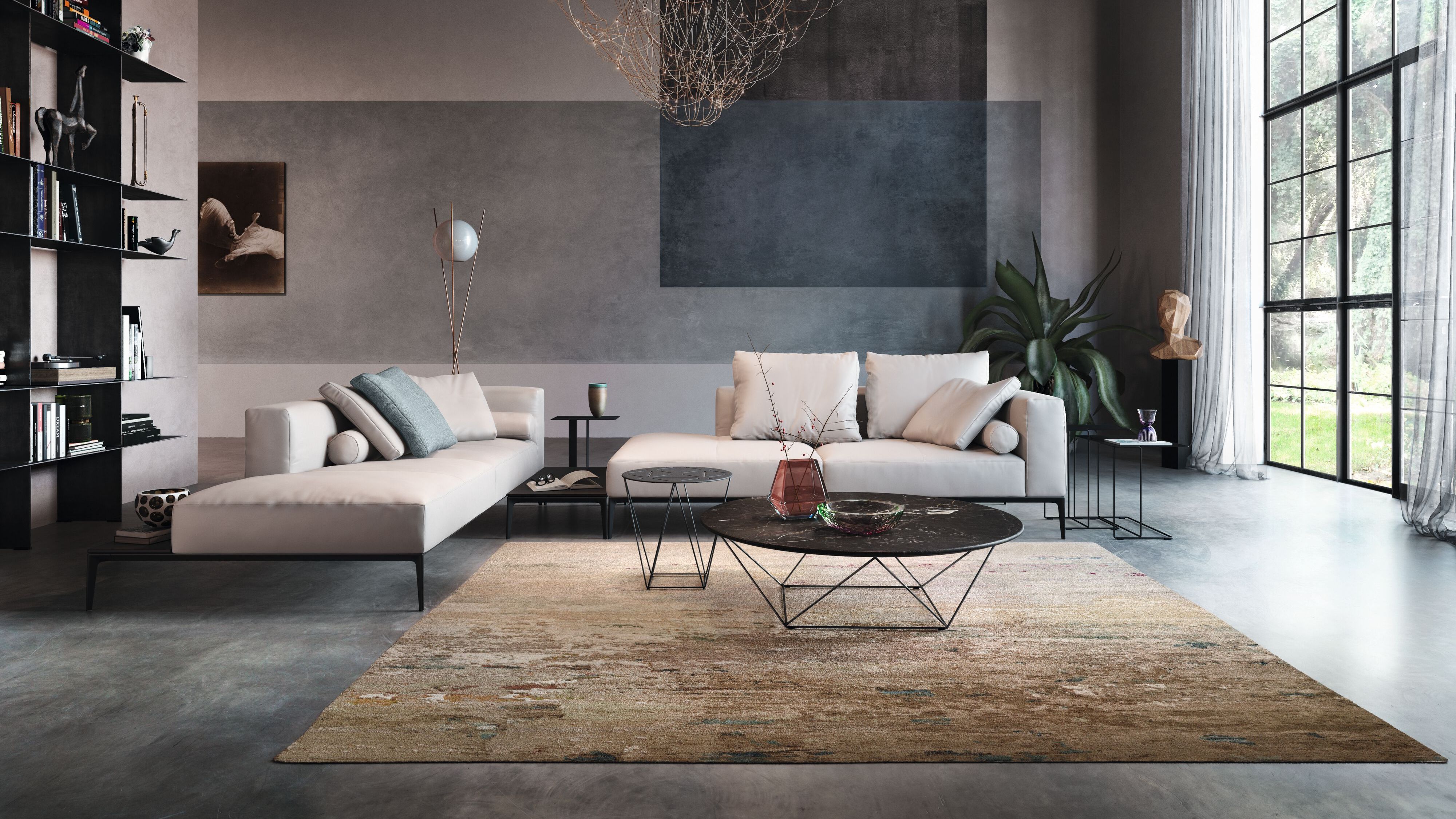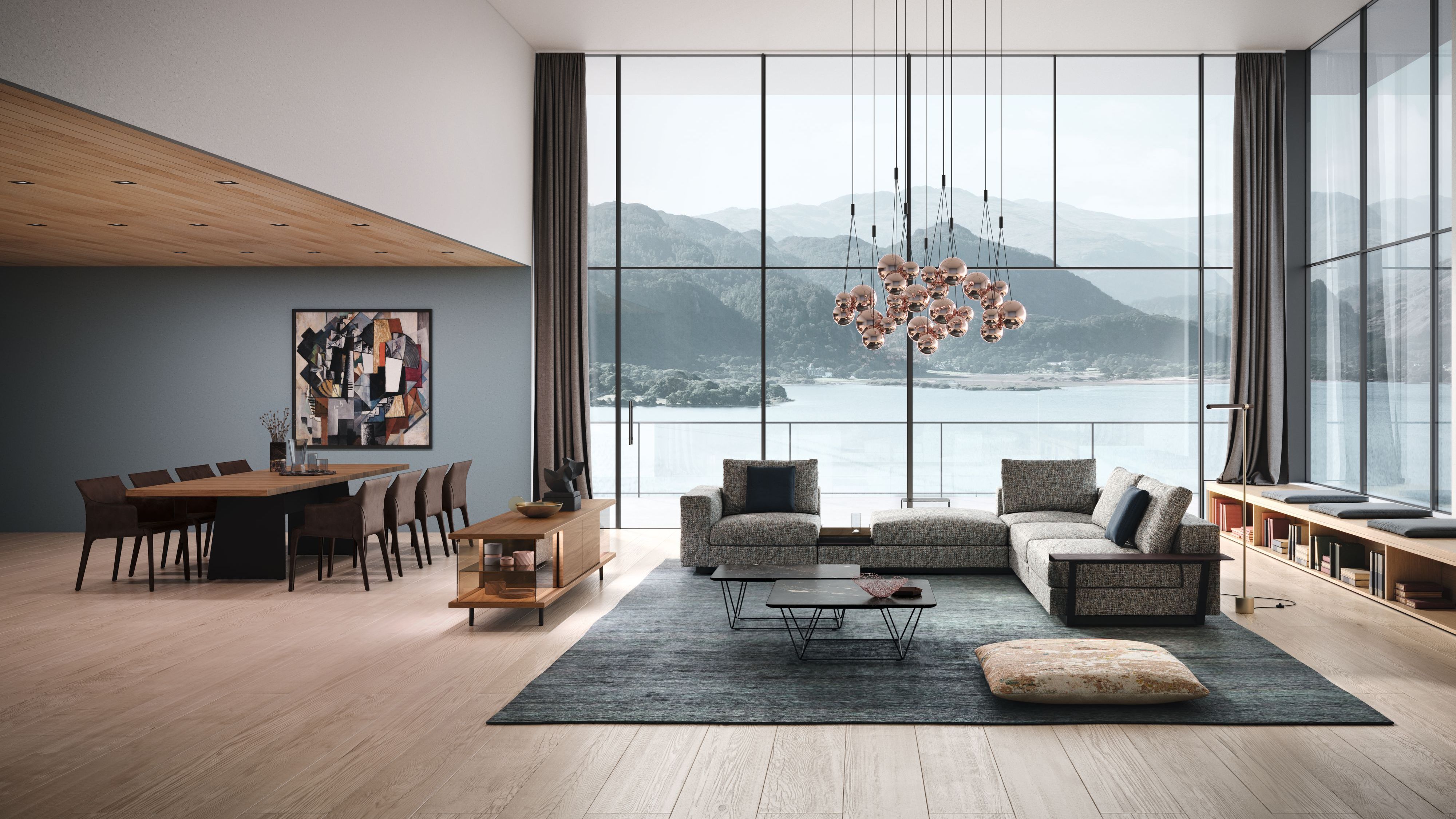 Living Landscape 755 Sofa
The comfort zone for everyone and everything: a sofa landscape with which our perspective of life can change direction. Living Landscape 755 widens our perspective and changes the way we experi-ence a space. It uses space in all directions - not only in front of the sofa, but also behind it, thus expanding our views. To the lake, to the fireplace, to the people by our side.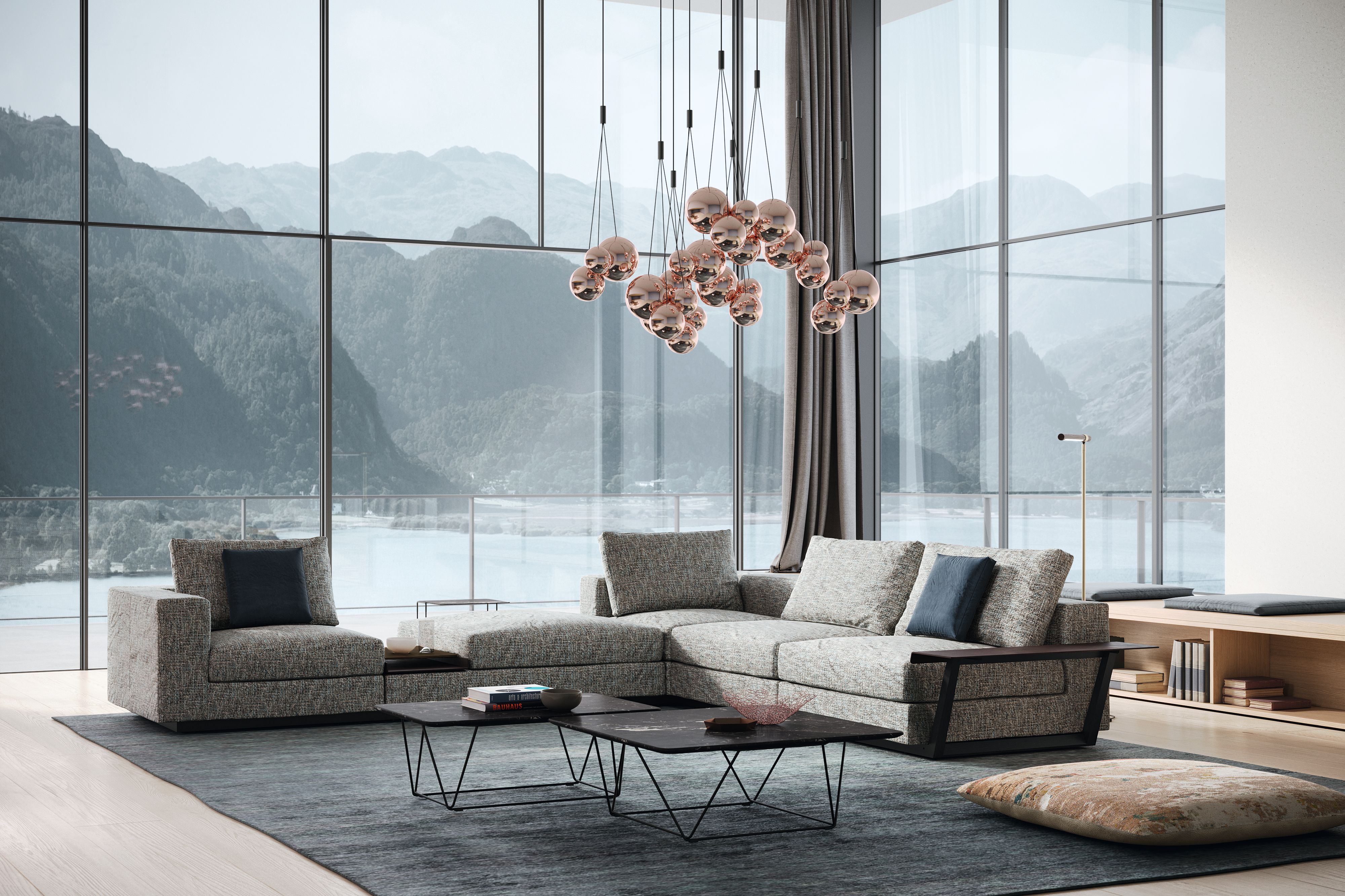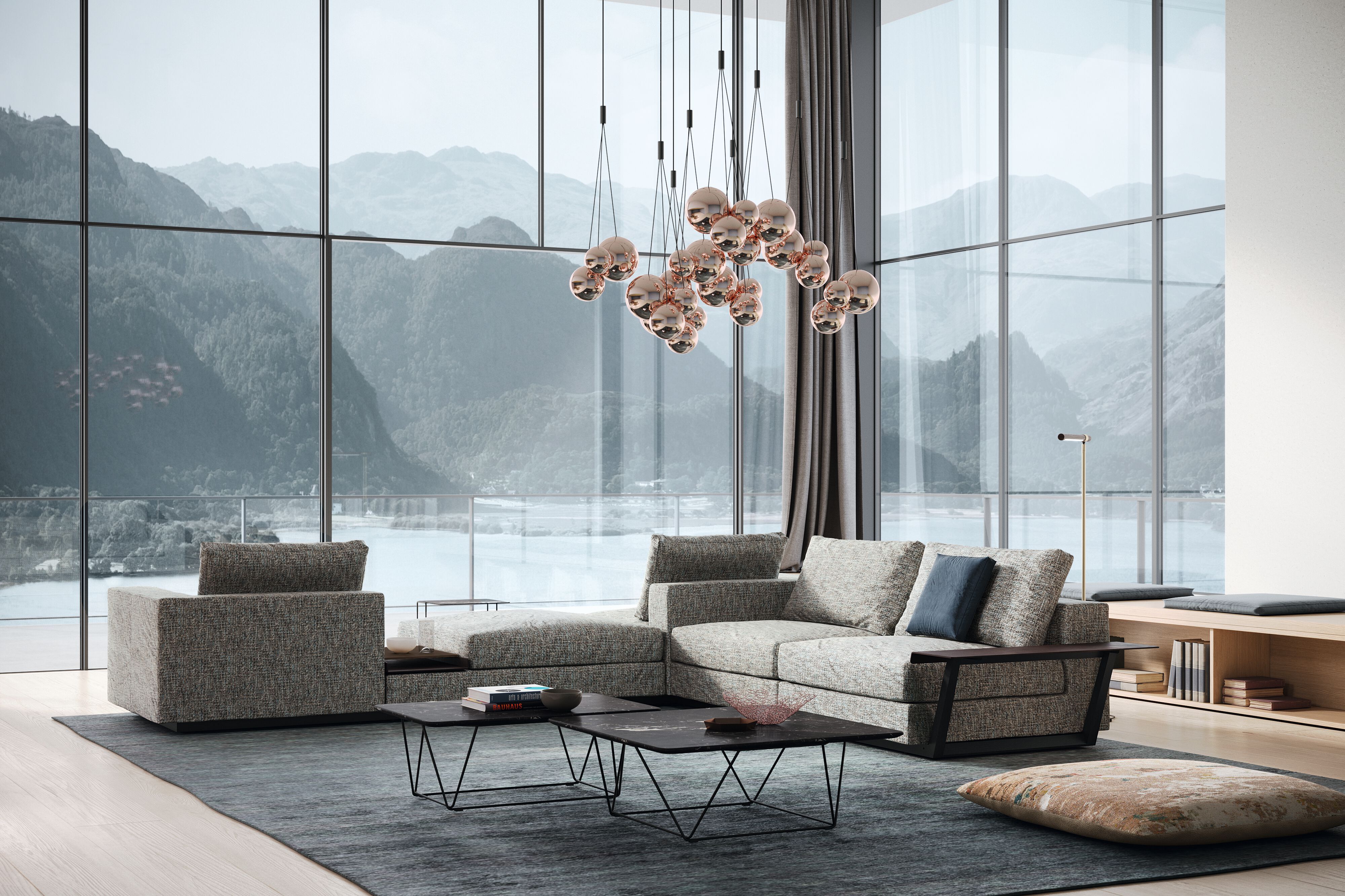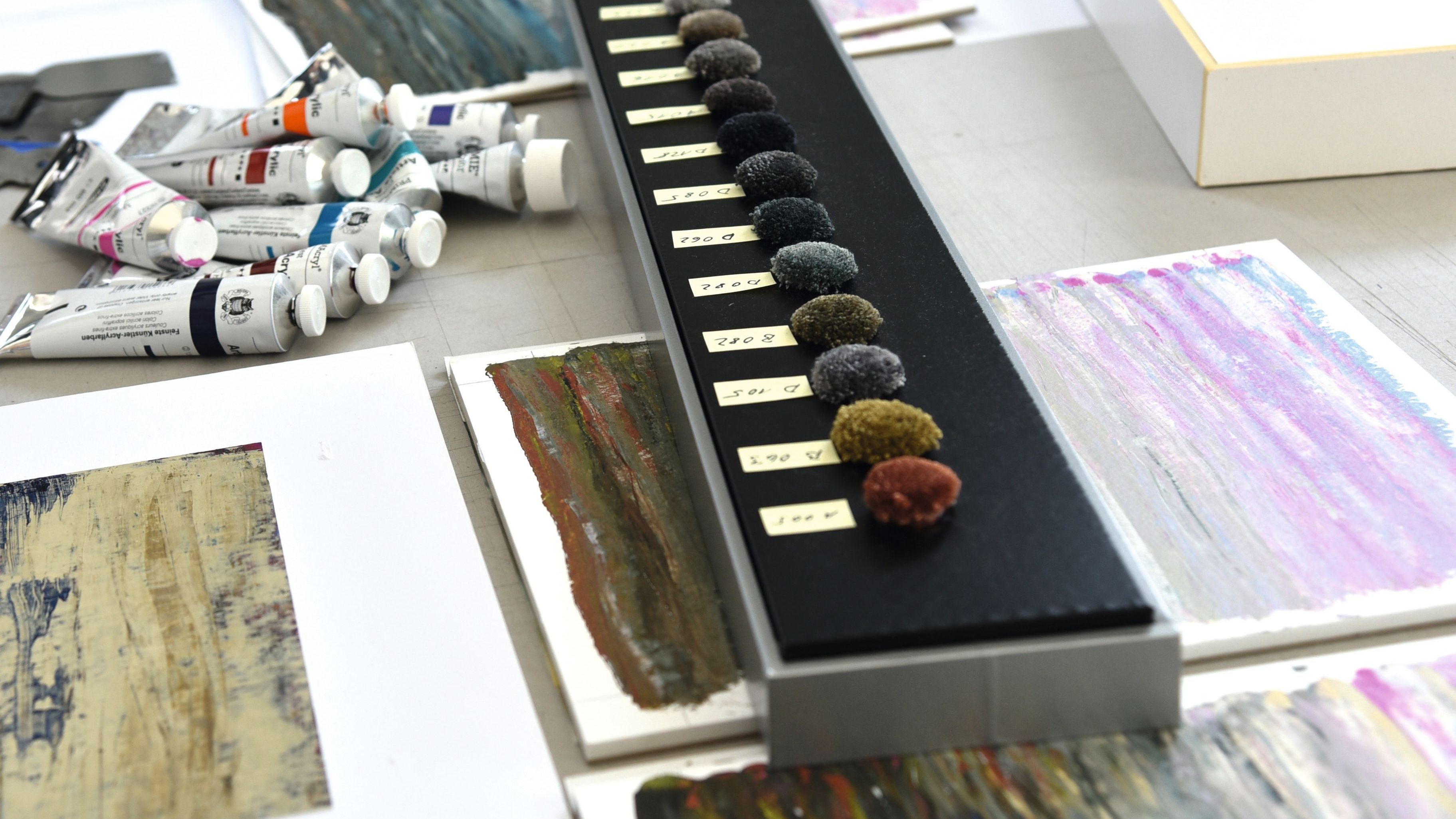 Legends of Carpets
Inspired by the landscapes and colors of Africa, crafted by hand in certified workshops in Nepal – our carpet collection translates abstract paintings into timeless, knotted works of art. Materials with their own poetry – Tibetan highland wool, fine Chinese silk, and yarn made from nettle fibers – create individual carpet pictures that exude naturalness and elegance.