BMW World in Munich, Germany
Subtle color nuances and high-quality furniture characterize the Coop-Himmelb(l)au buildings developed for the premium segment of the automobile sector.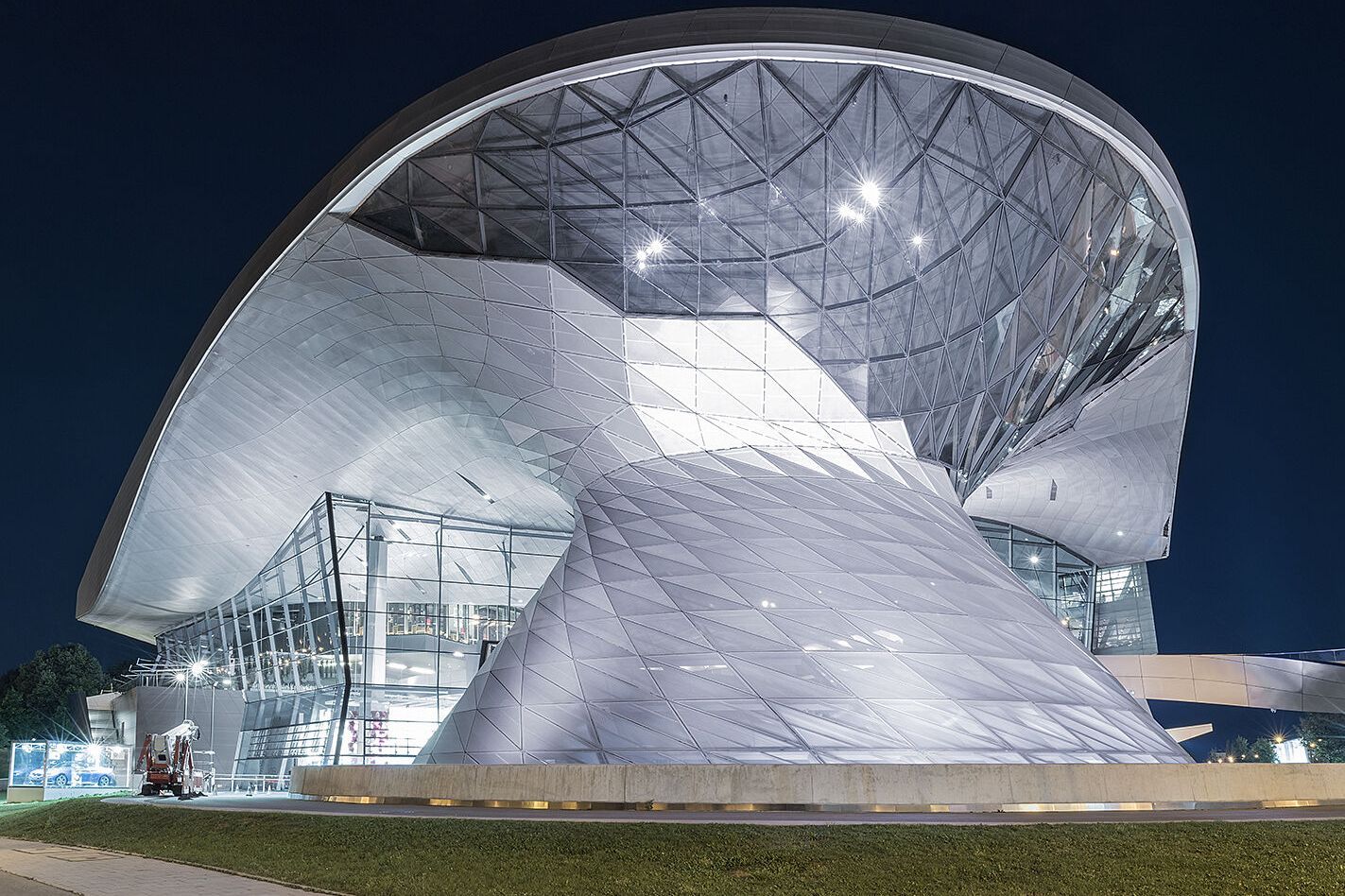 The architecture of BMW World in Munich, developed by the offices of Coop Himmelb(l)au, is spectacular. Dynamically shaped, the transparent building demands attention. Here visitors experience the history of the global BMW brand, along with the visions of the group and the future of mobility.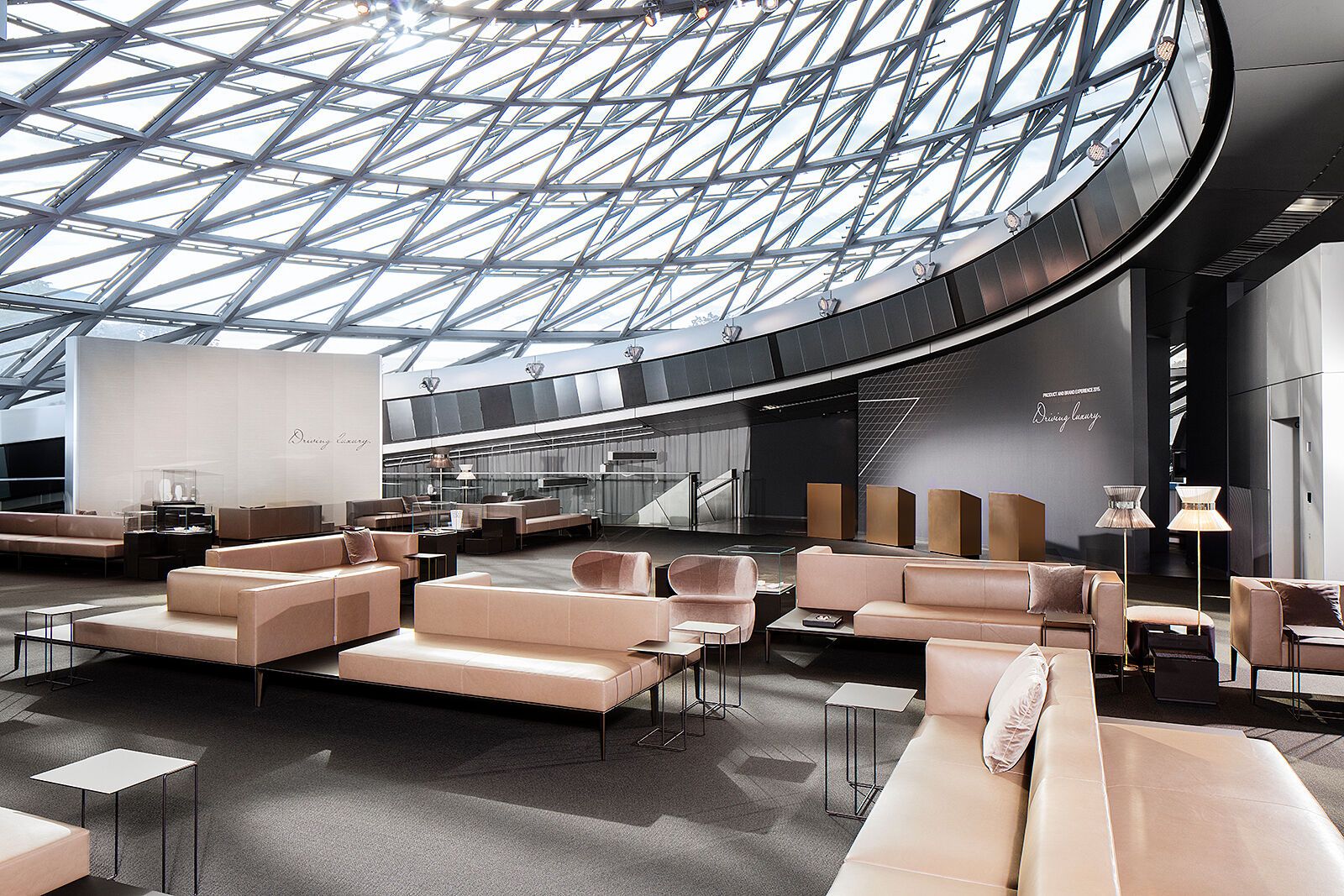 A lounge as an installation
Inside, visitors experience exciting spatial perspectives and the highest level of comfort. For a temporary installation for the 7 Series, a spacious lounge area was created with our Jaan Benches, Bao armchairs, and Isanka upholstered seats in shades of light pink and beige. They enhanced the exclusive impression of the space. Conveying lightness and elegance, delicate Oki tables mirrored the lines of the glass facade structure.