News
Designer Daï Sugasawa on being immersed in comfort
The Japanese-born designer Daï Sugasawa developed the Ishino product family for Walter Knoll. In this interview we explore with him the feeling of being immersed in comfort.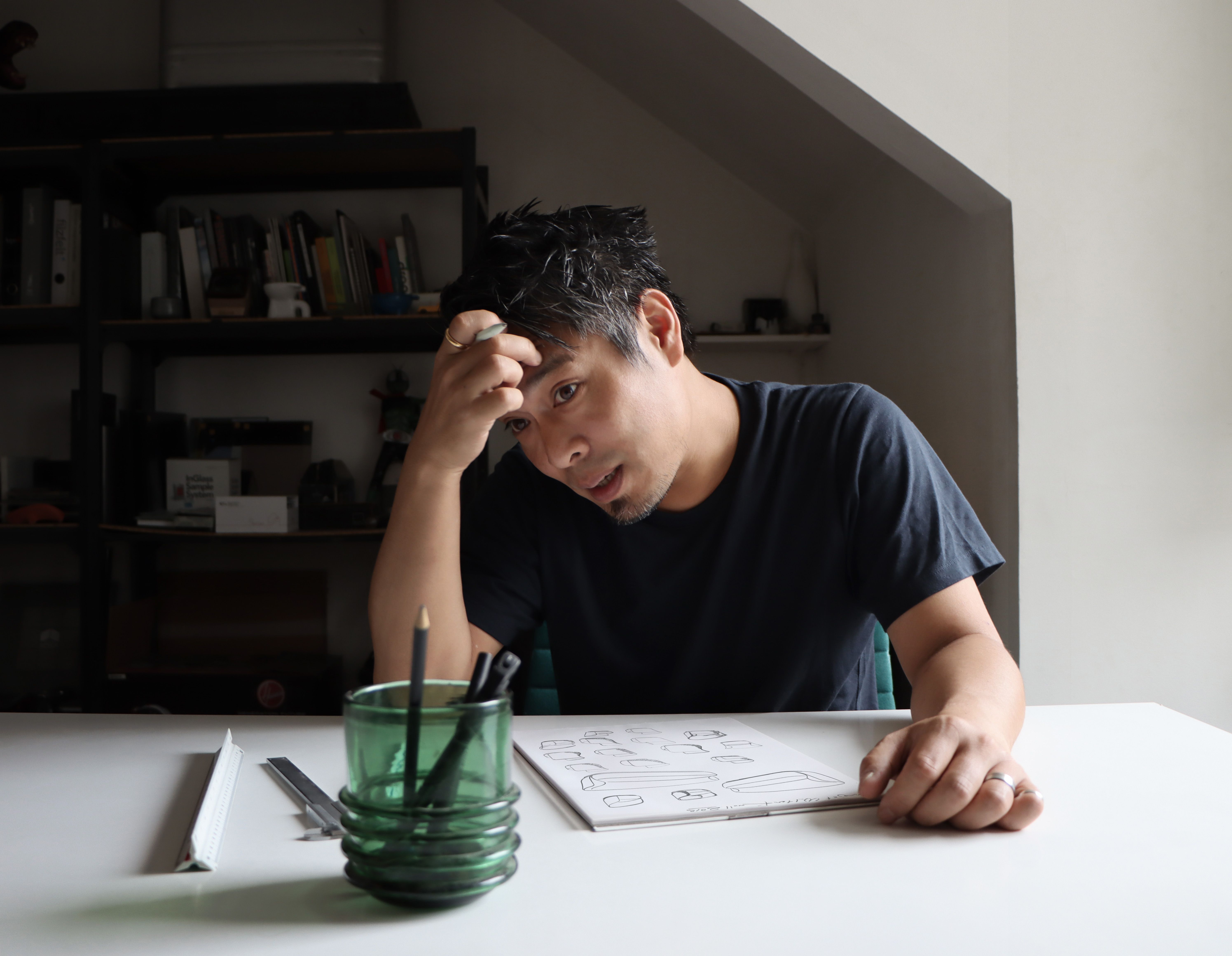 A family
The new Ishino sofas and armchairs were created together with Markus Benz and the Walter Knoll team. How did you experience this collaboration?
Daï Sugasawa: I worked with Markus Benz a few years ago to create the Ishino tables. That is how we got to know each other. I felt that it could be the beginning of great relationship because we have lot of points in common. We share the same passion; we are furniture lovers. Now when I work with him it is more like a family reunion than a design meeting. Markus Benz is someone who knows how to listen and to understand, but also how to refine an idea thanks to his vision and experience. It is a great opportunity to collaborate with him and the Walter Knoll team, on both a professional and personal level.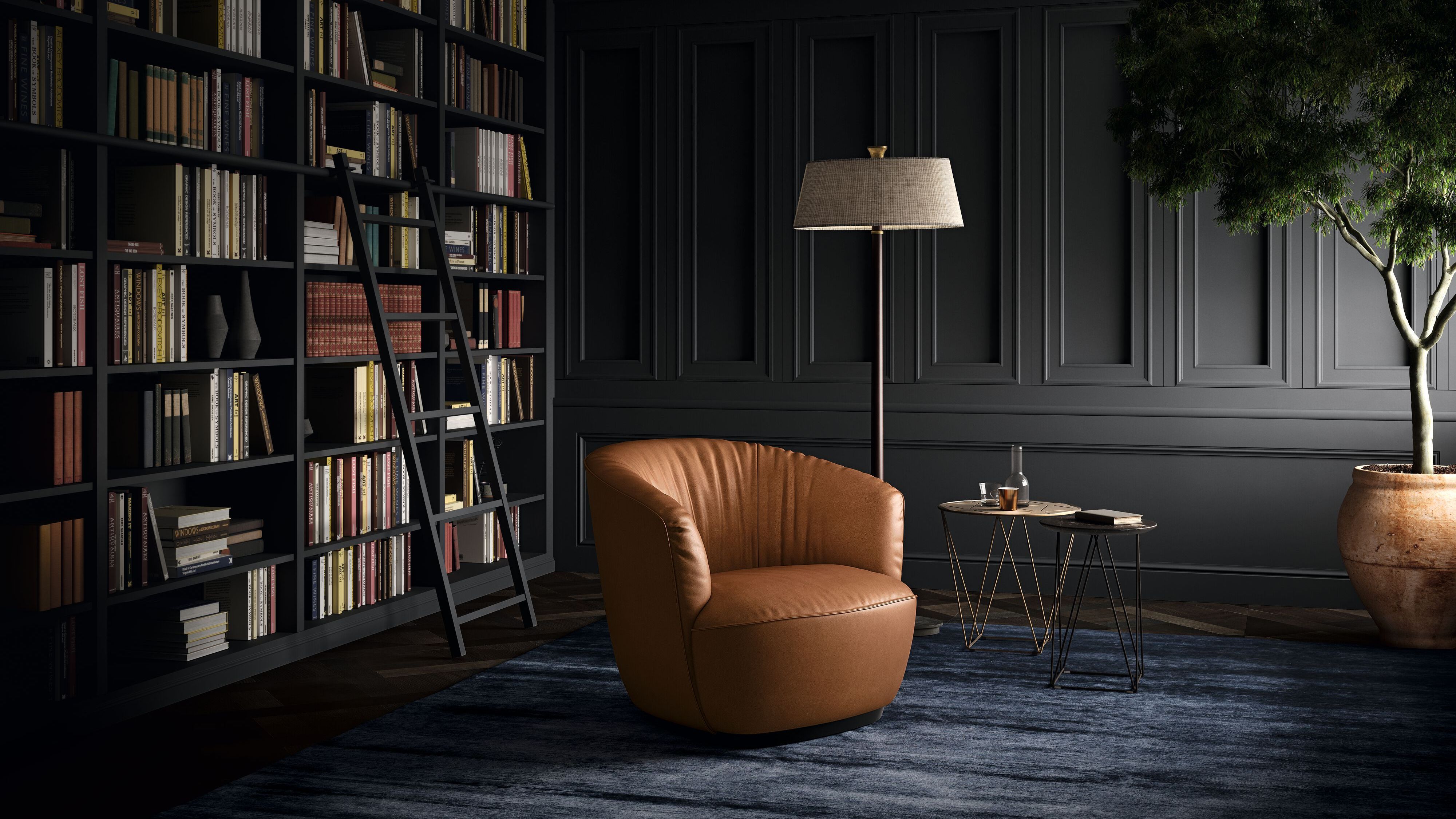 What defines the relationship between you as a designer and Walter Knoll as a furniture brand?
Daï Sugasawa: First of all, a good relationship is one word: trust. If this value is deeply shared, working together becomes very easy. With knowledge, creativity and fantasy, I find ideas. As soon as I have these thoughts on paper, I need support and expertise. And this is what Walter Knoll team is able to provide. With craftsmanship and inventiveness they solve problems and turn ideas into reality.
Shared values
The philosophy of Walter Knoll is to create pieces of value that accompany their owners through life, that endure, and are passed on from one generation to the next. Sustainability, timelessness and naturalness – what is your perspective on these values?
Daï Sugasawa: Pieces of furniture are lifelong companions for me too. I share passionately all of these values with Walter Knoll. For example: when I was 20, I was an antique dealer. I loved to acquire old stuff and give it a second life. All those products, while used, were very well made. I like this idea that things grow and become more beautiful over time - they don't necessarily have to be replaced by new ones.
What makes furniture sustainable?
Daï Sugasawa: Sustainability is a way of life, a way of thinking, so it is obviously part of the furniture creation process. Concretely, it means thinking about each step in development and production. All of your choices, from material to shipment, have to make sense in order to offer a sustainable product which lasts. Of course, we all love new things now and then. But on the other hand, we produce too much waste. Designer is one of the best jobs in the world, when you succeed in creating products which can be loved forever.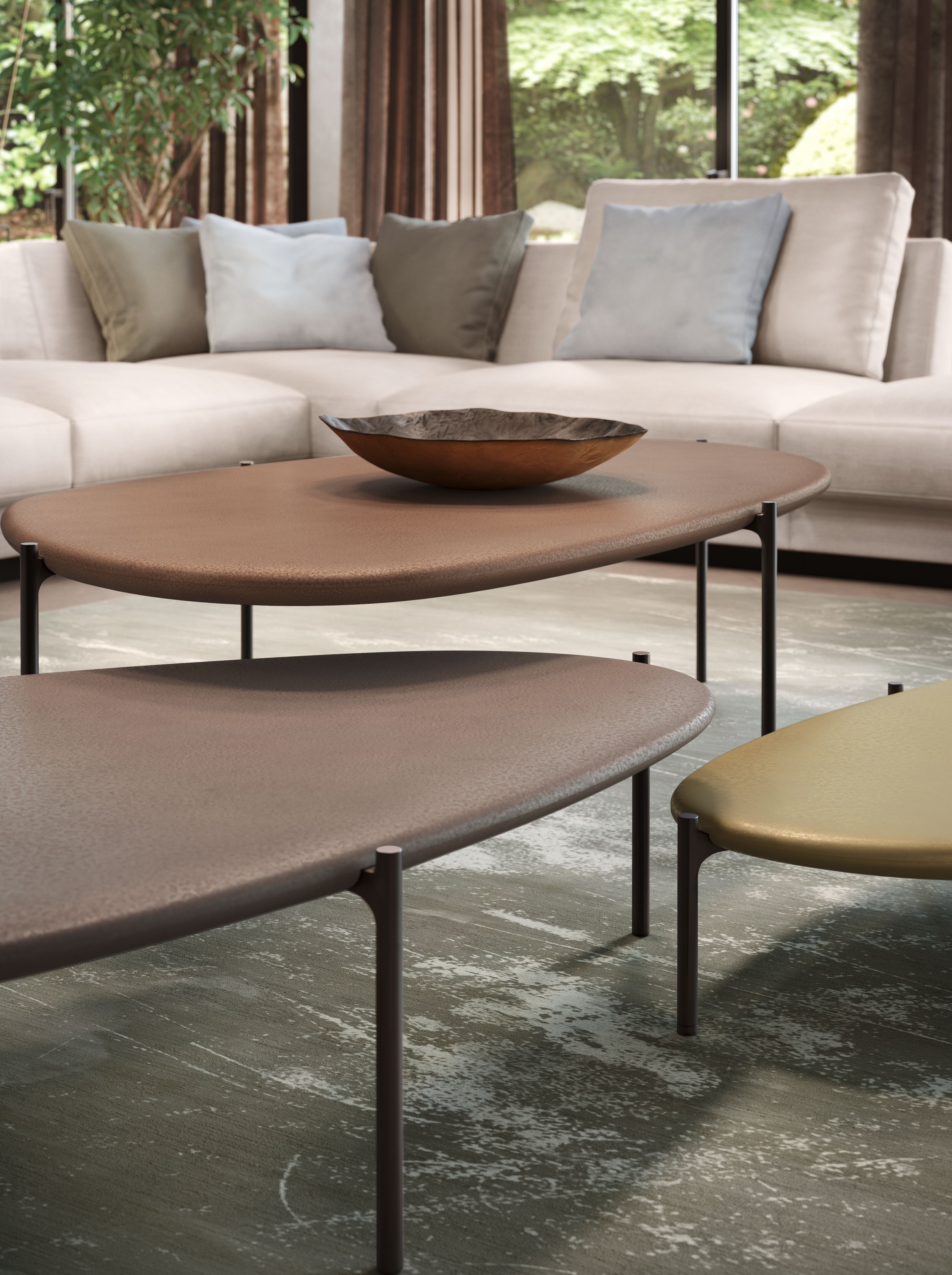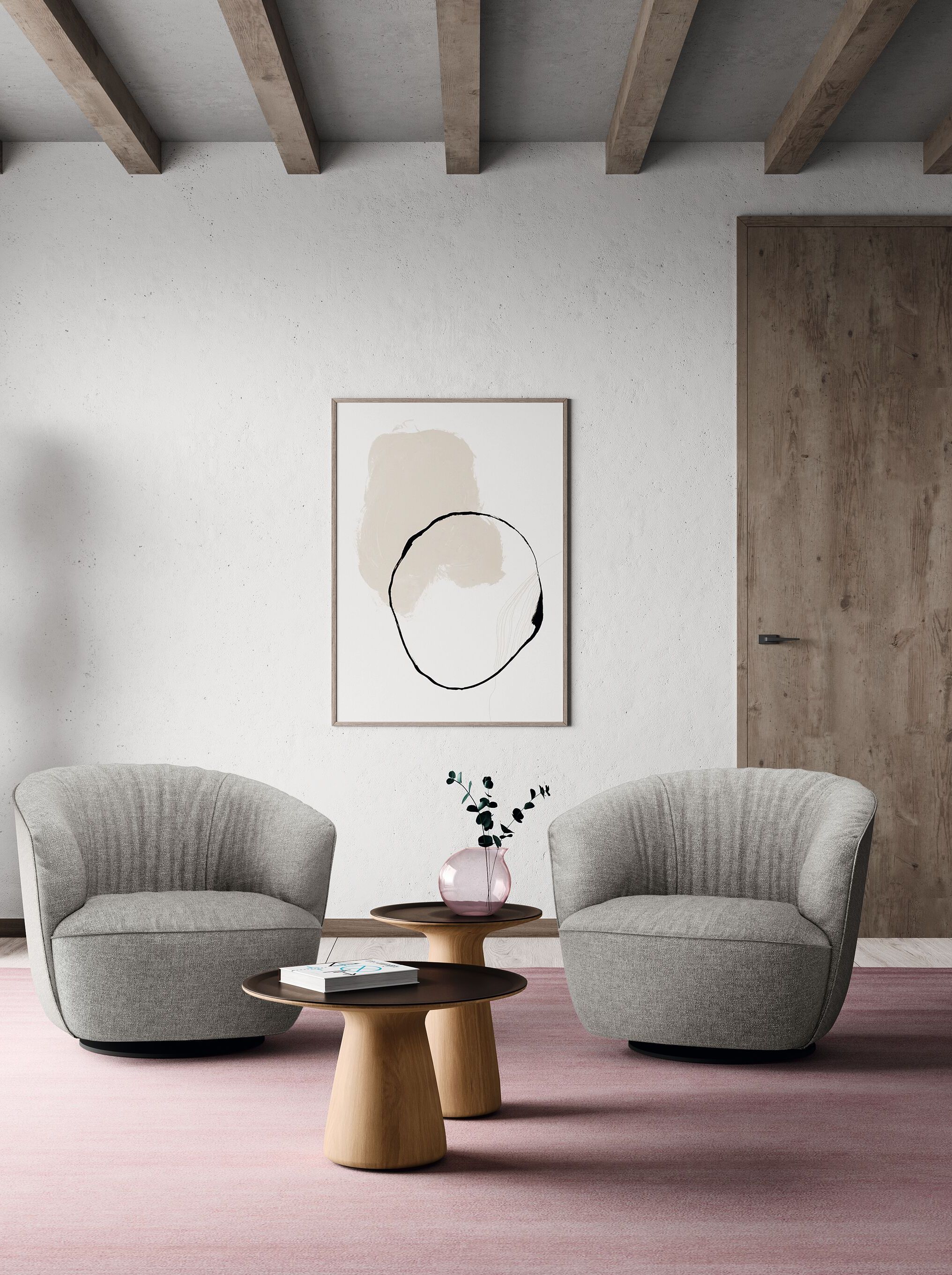 Helping people to experience well-being
How do you integrate people's needs into your work?
Daï Sugasawa: Observing and understanding people is an important part of my job as a designer. It puts my creativity in motion and is integrated intuitively into my ideas. I also observe my family and myself. When we spend so much time at home, our favorite pieces of furniture become a part of the family, bringing benefits and satisfaction in equal measure.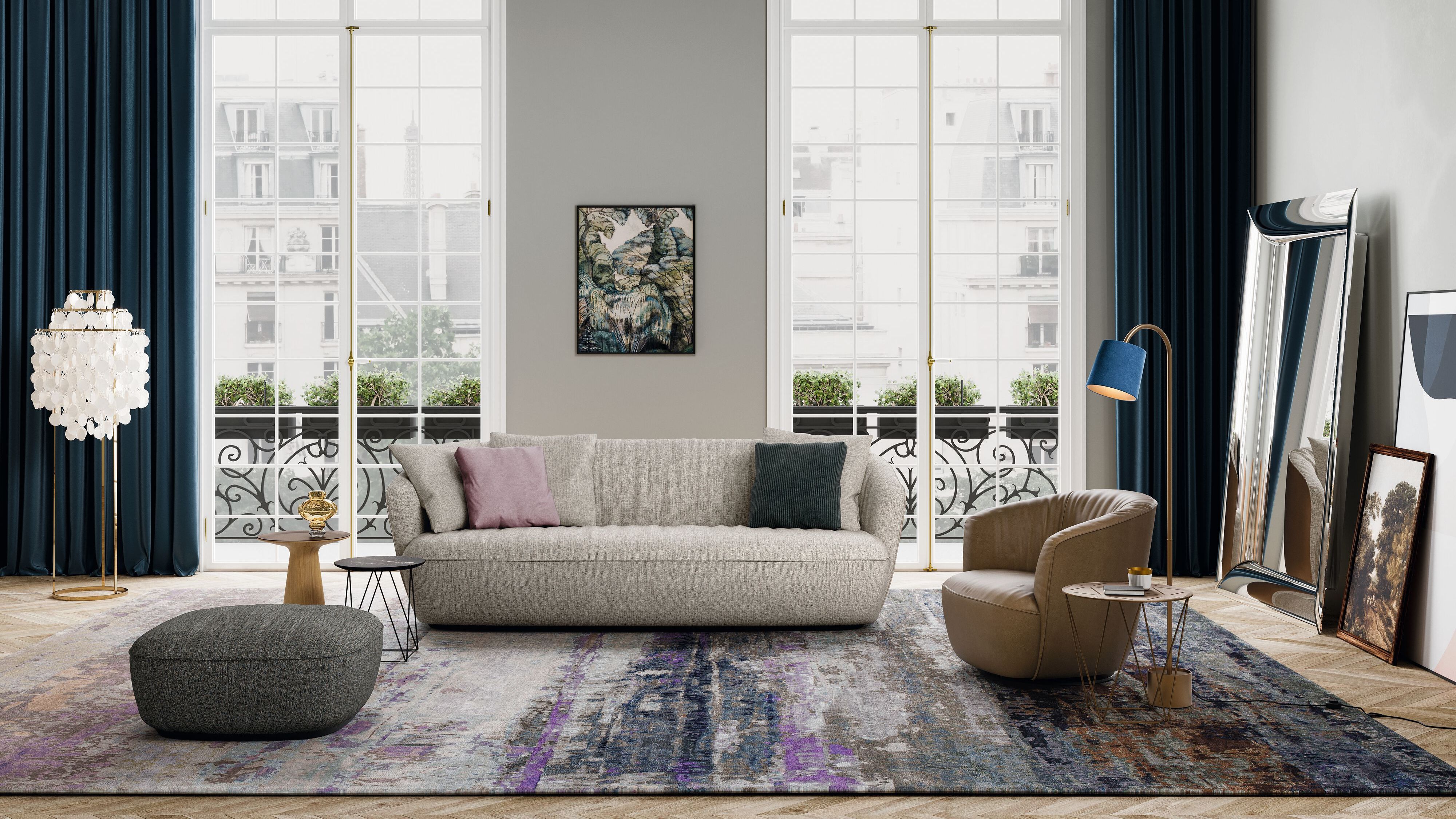 How can furniture selection and interior design strengthen people's well-being?
Daï Sugasawa: First of all we need to dream! I always ask myself: what I would like to have? Once you have a good dream, you come back to earth and you adapt it to reality while keeping the essence of the dream as much as possible – the original idea. This approach will create quality, new furniture and, with it, new ways of experiencing the living space.
A feeling that needs no explanation
The sofas and armchairs from the Ishino family allow us to feel immersed in comfort. How can furniture transmit feelings?
Daï Sugasawa: This is achieved with the help of the round organic shape, supported by the combination of leather and fabric. In this way we create a contrast between exterior and interior: the smooth leather shell for safety, and the soft textile for comfort. You can really appreciate the nest feeling – totally immersive. At the same time this material combination brings something really contemporary and light into the space.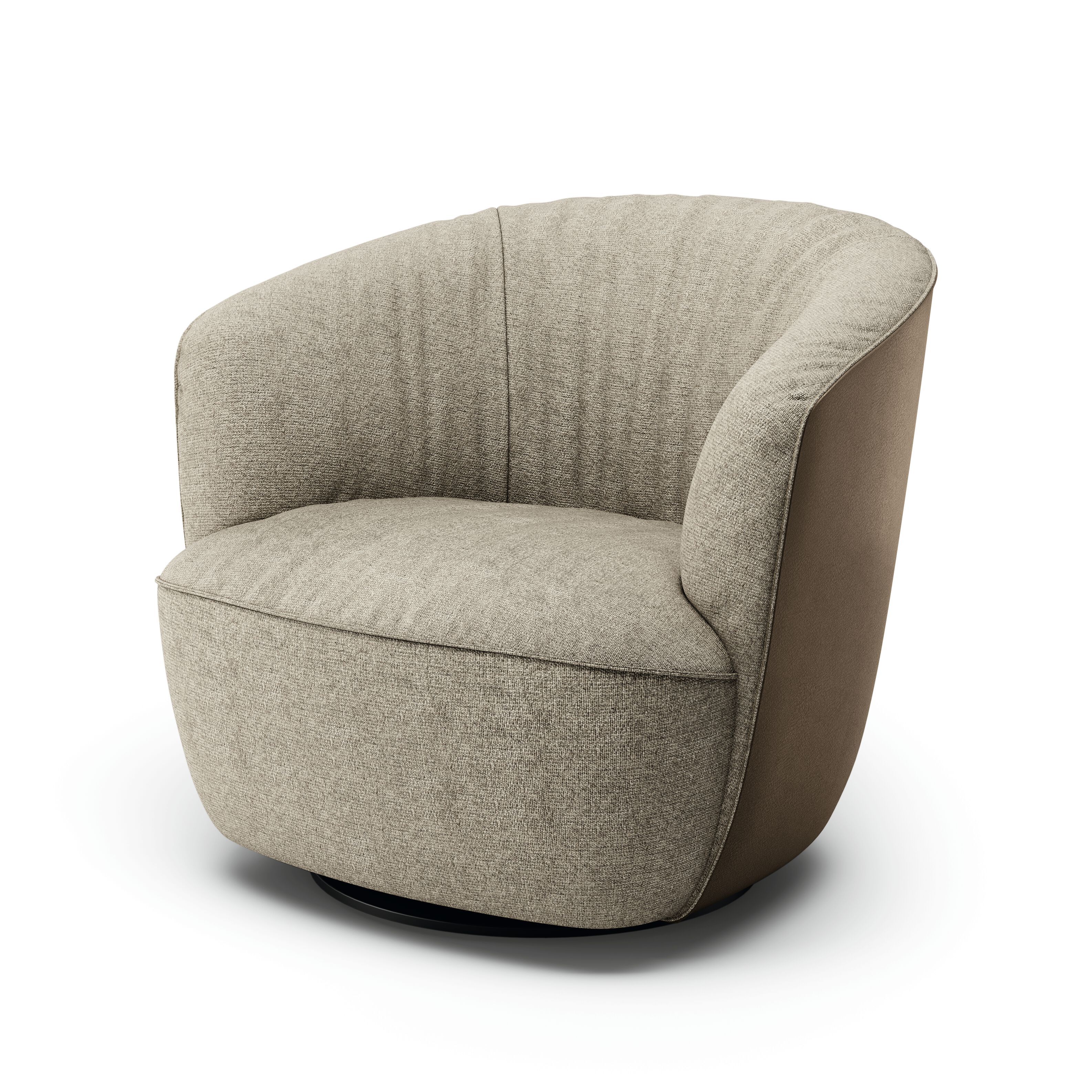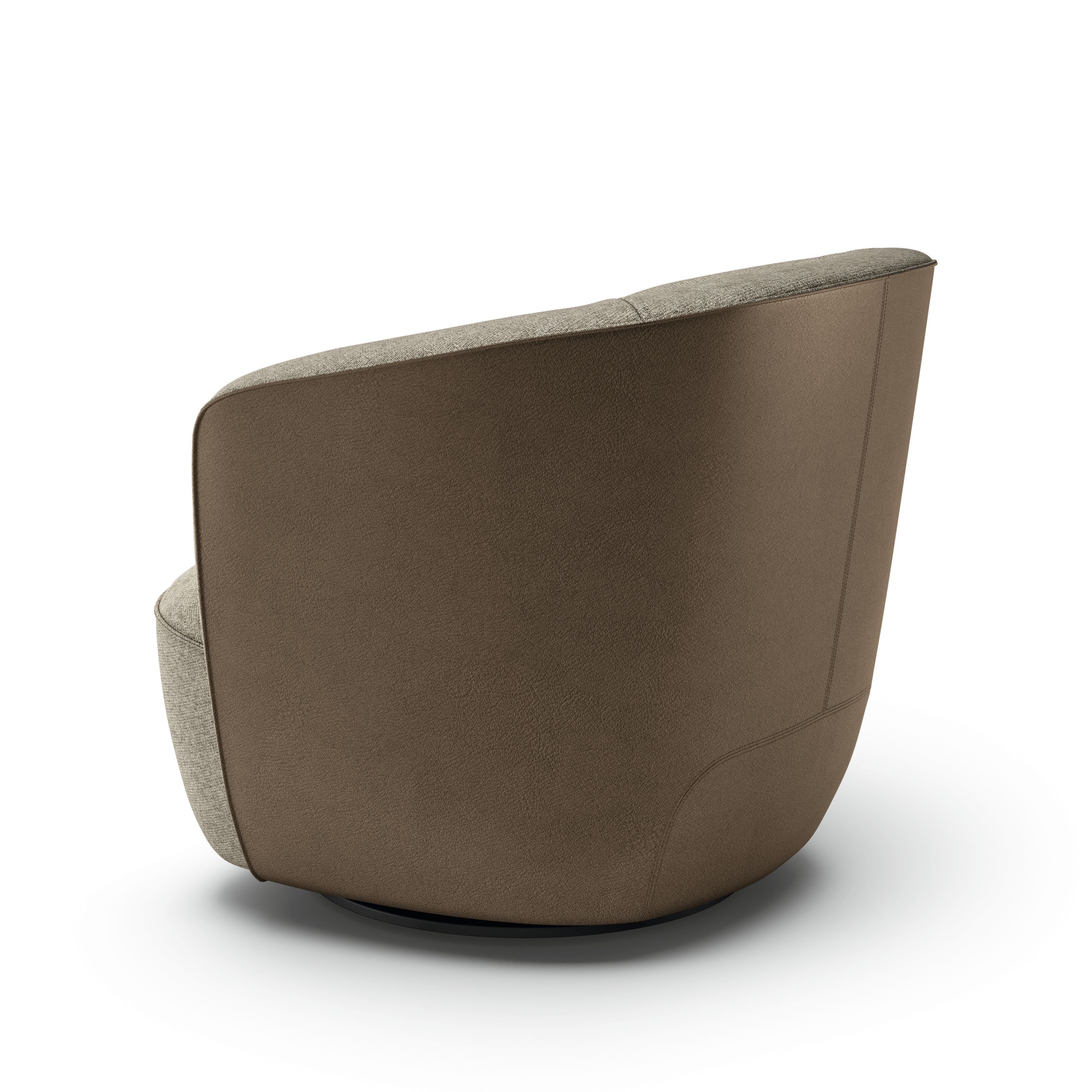 Are comfort and well-being universal?
Daï Sugasawa: Comfort and well-being are extremely cultural, they depend on climate, geography, and also traditions. The culture of my home country Japan teaches us to recognize the beauty, simplicity and imperfection of nature. For the design of living spaces this means: we can draw great wealth from the minimal and the functional. As a designer, I always try to create furniture that accompanies the user and has a close connection to nature.
We all long to be immersed in comfort. Does this mean Ishino is intercultural?
Daï Sugasawa: Ishino has something intercultural for two reasons. First, because a natural organic shape is universal, everybody knows it. Secondly because, like all of the world's furniture, this collection has roots, and the roots of Ishino come from the iconic club chair. A heritage that almost everybody knows, and has seen at least once. Walter Knoll also shares this heritage. This is why Ishino is intercultural and timeless.
One final question: what is particularly meaningful for you in your work?
Daï Sugasawa: Design causes emotions whatever language we speak, wherever we come from. I always try to bring sense to my work, which is inspired by my Japanese culture and the place where I live: Europe.