Materials In Scene
Dürnitz Culture Lounge at the Landesmuseum in Stuttgart
Experience the materials and furniture selected for the café, lounge and shop in the new museum foyer of the Württemberg State Museum in Stuttgart's historic Old Castle.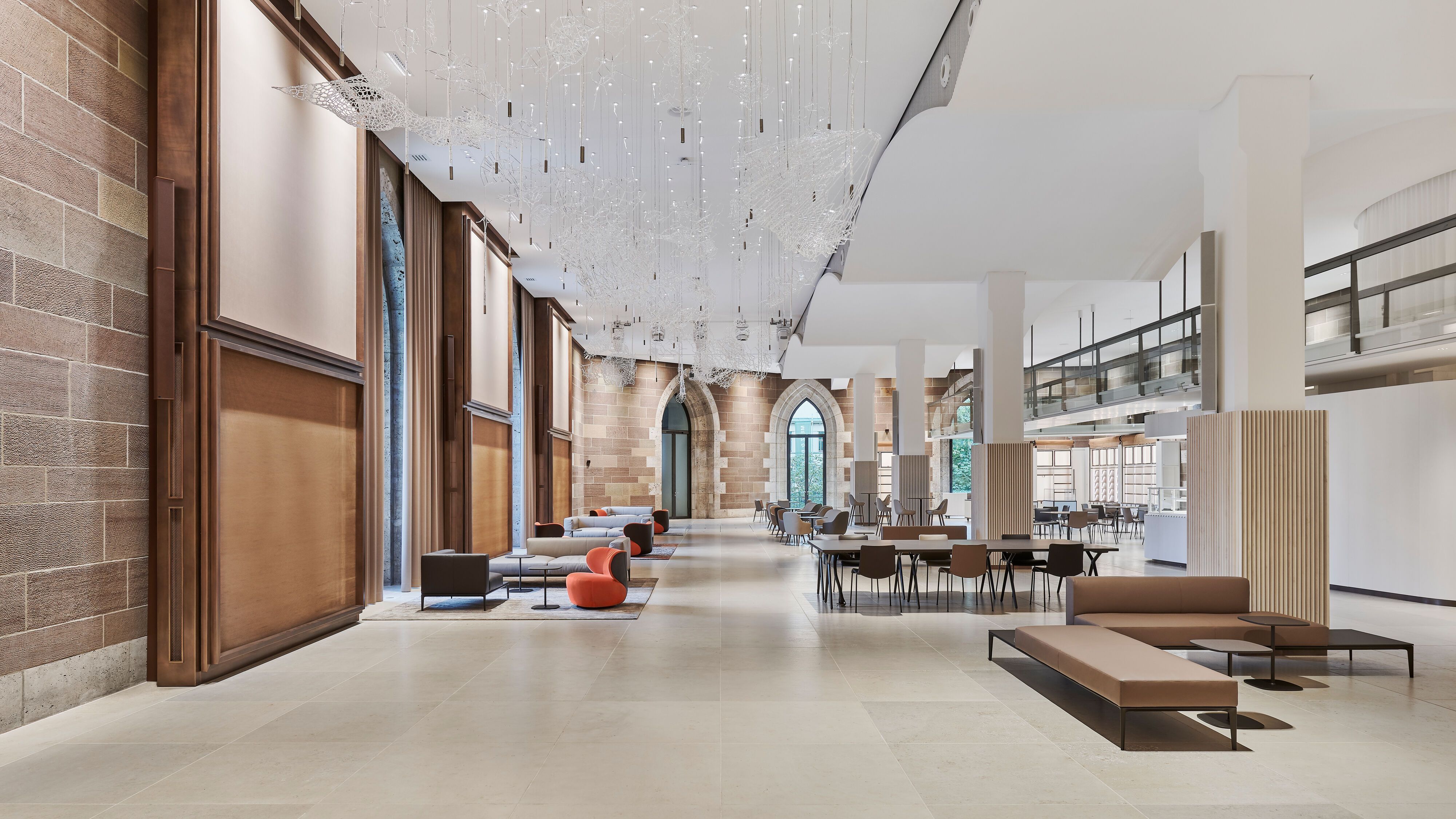 Concept: materials and furniture in harmony with the building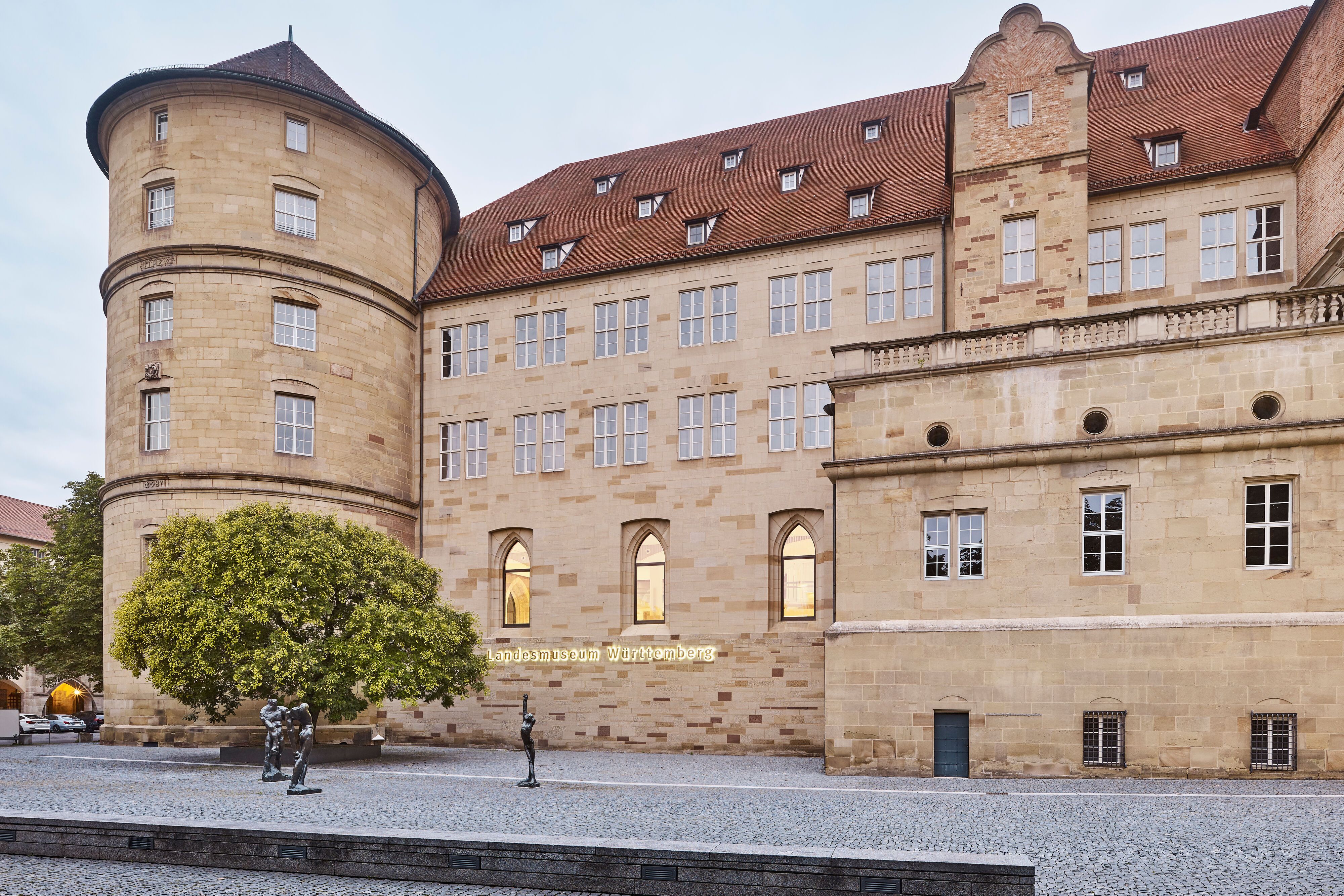 At one time a supplier to the Royal Court, Walter Knoll shapes the design of the spacious public foyer, Die Dürnitz. It is a meeting place many enjoy simply for its pleasant atmosphere.
We supported the architect in her approach to the color concept, creating a light and bright ambience. The greenery filters into the interior through the windows, as no living plants can be placed inside the museum or foyer.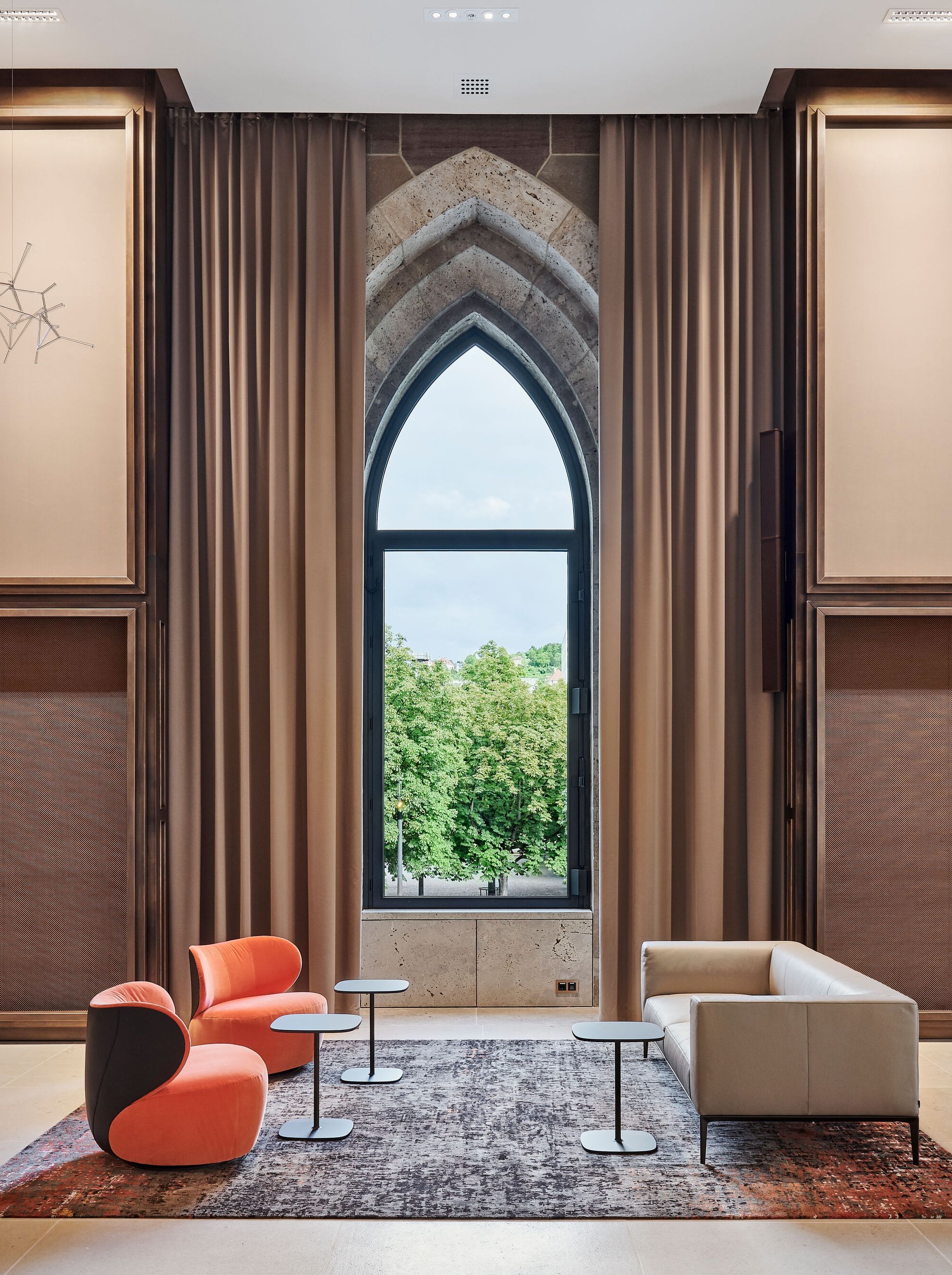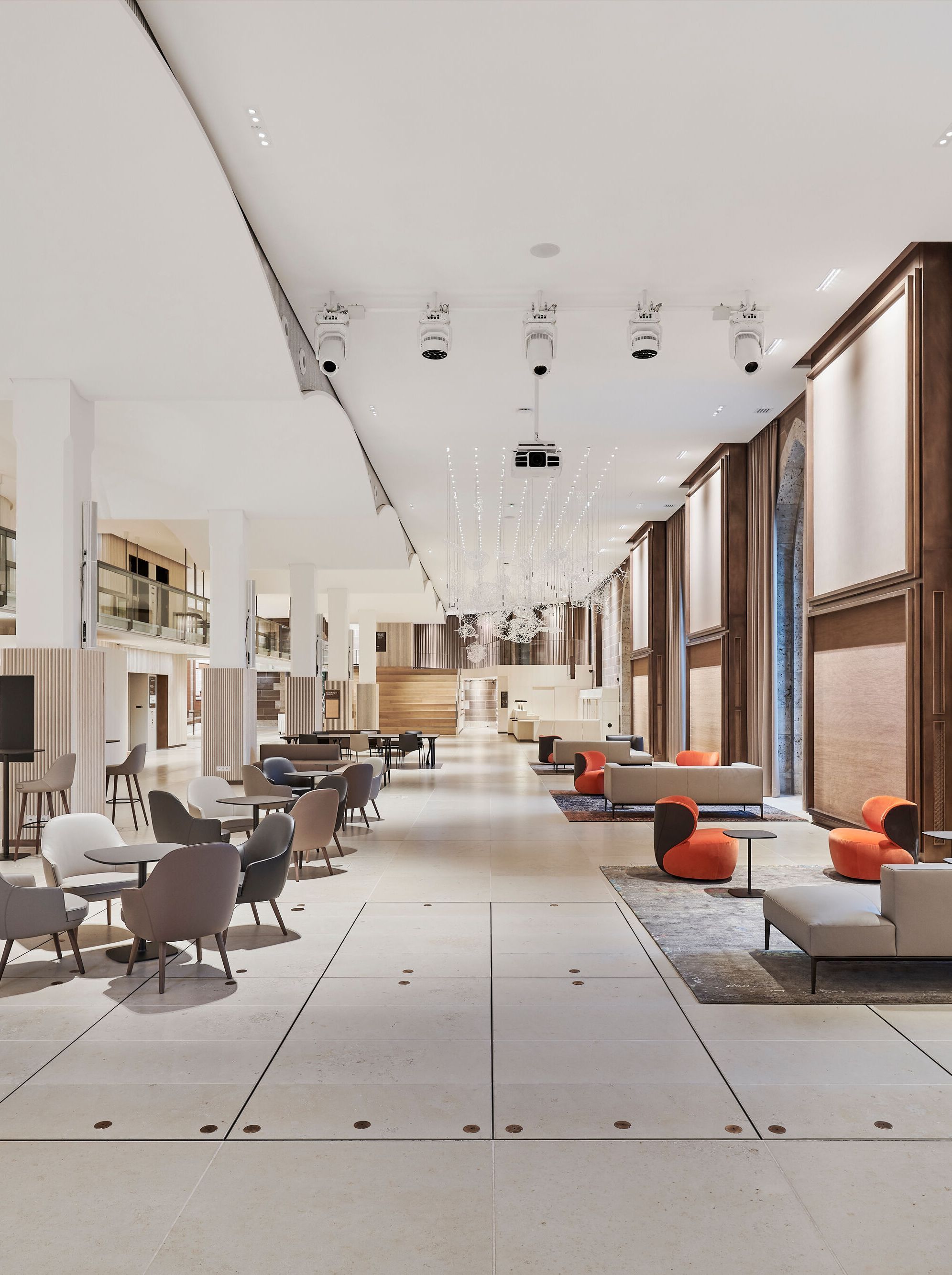 For the choice of materials, we aimed to coordinate with the newly installed light marble floor. The radiant brightness of the new ceiling set the scene for furniture in natural shades.
The harmonious colors and materials of the furniture blend with the restored original brickwork. In the lounge area a floral orange-red acts as a beautiful contrast and bridge to the rugs from our Legends of Carpets collection.