References
Fährhaus Hotel & Restaurant in Koblenz, Germany
A refuge embedded in nature for business people, for those in need of relaxation, and for connoisseurs seeking indulgence in the spa and gourmet restaurant.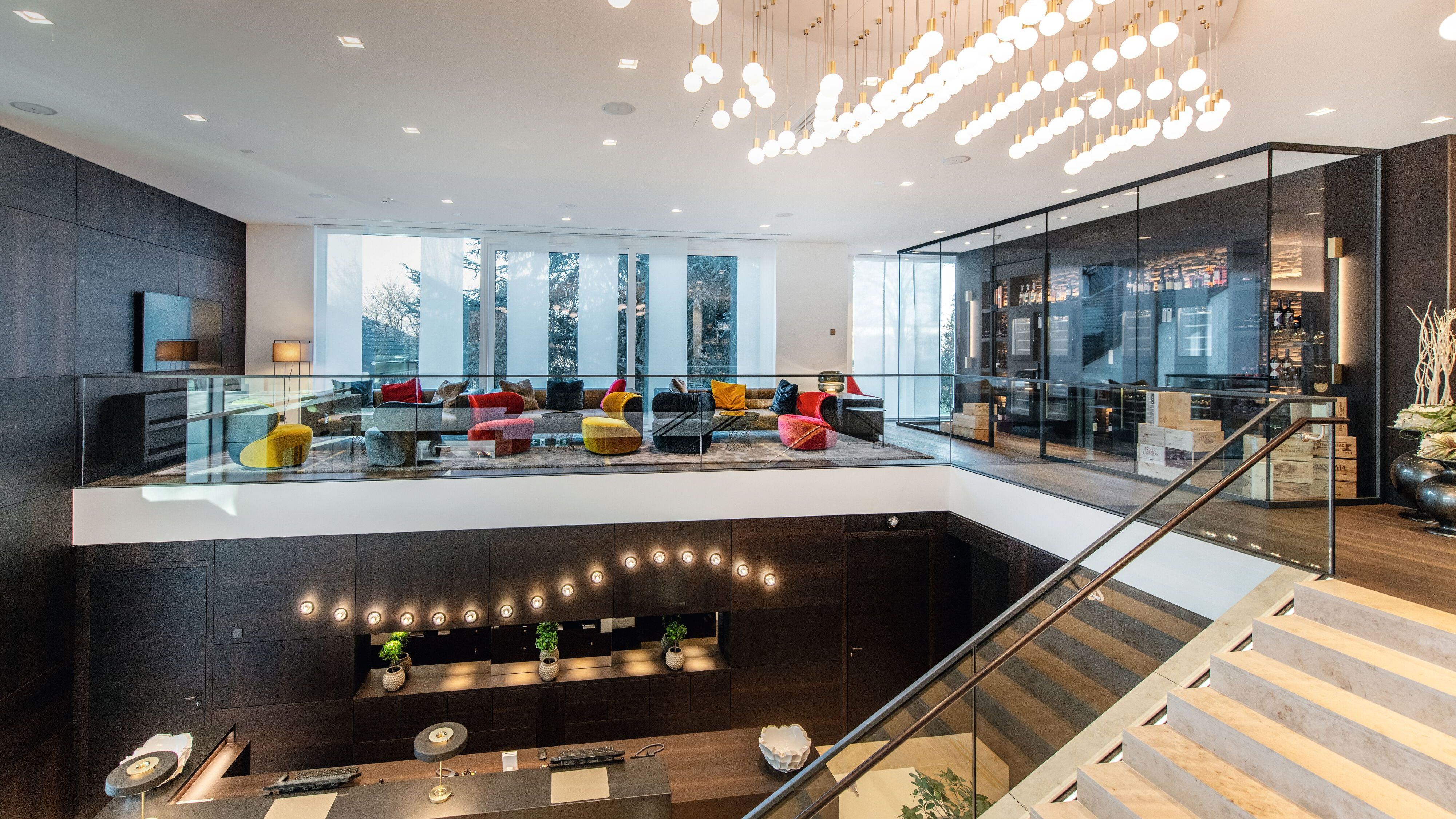 As a child, Frank Gotthardt enjoyed happy family meals at the Fährhaus, a hotel and restaurant on the west bank of the Moselle reservoir at Koblenz. As an adult, following many years of success as an entrepreneur, Gotthardt had made his e-health company, CompuGroup Medical, into a global market leader. And he had a dream: to create a new hotel in this very same beautiful location, where the Fährhaus once stood, many years before.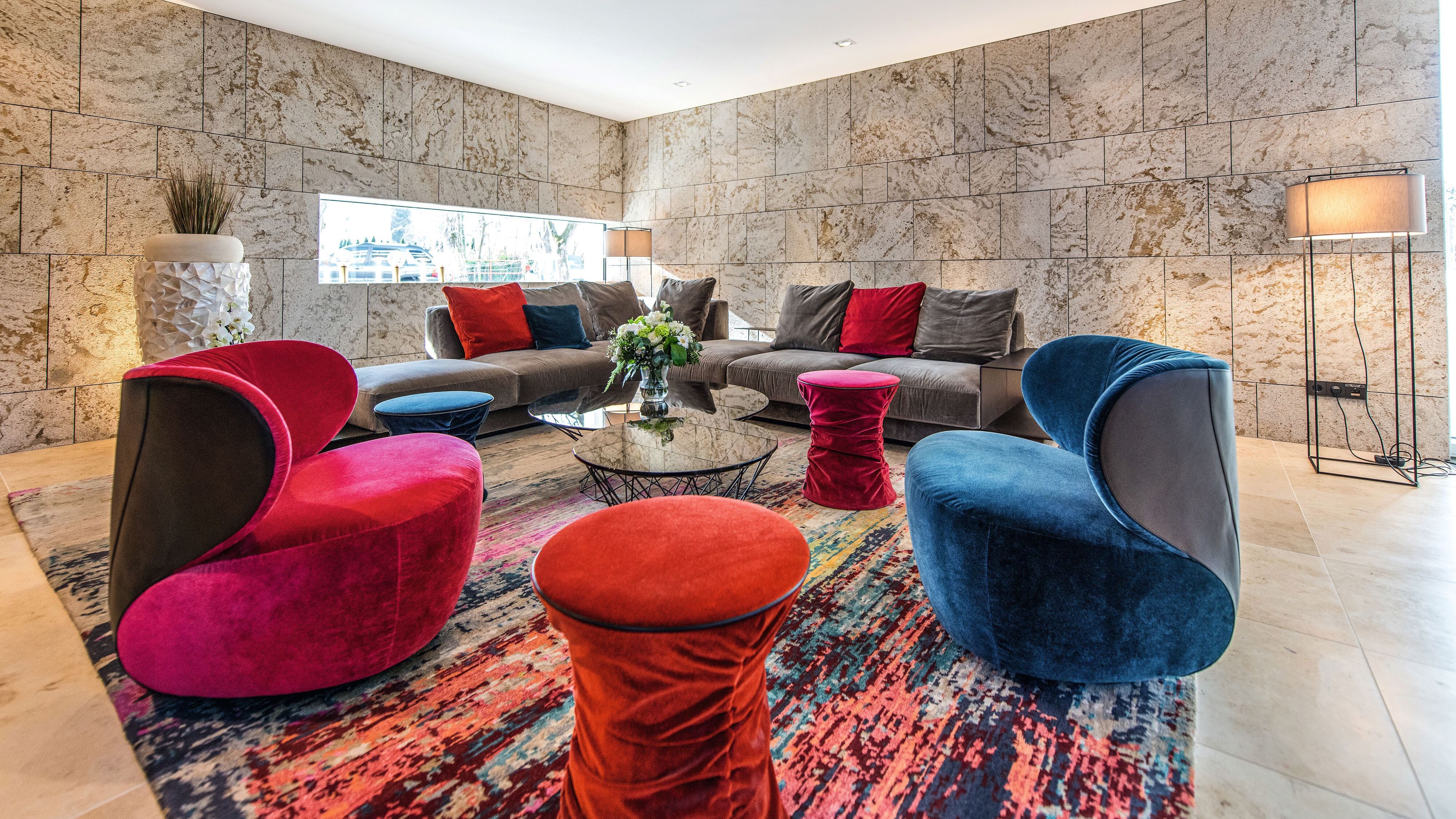 A perfect balance of tranquility and invigoration
It would be furnished by his trusted business partner, interior consultant Carola Kretzer-Knopp, who had only one company in mind for the job: Walter Knoll. Her vision was to use natural materials and rounded shapes: creations that would put guests at ease as soon as they arrived.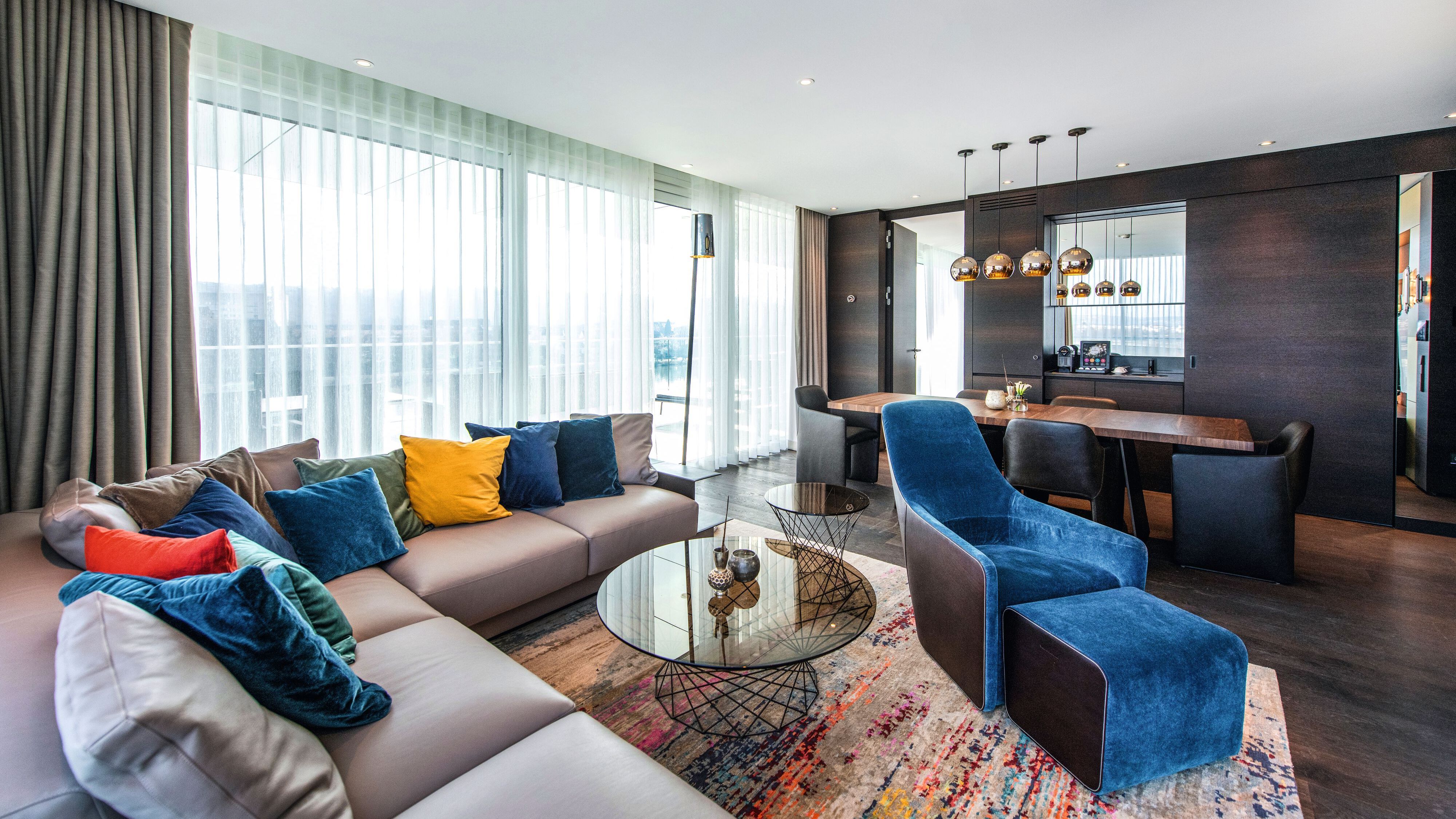 "Furniture connects everything and creates harmony. You can have wonderful staff, superb cuisine – but if the furniture isn't right, the balance is lost. Here, the furniture creates exactly the right feeling of being both in a hub – the place to be – and yet also in a unique retreat."

Eike K. Gethmann, Fährhaus General Manager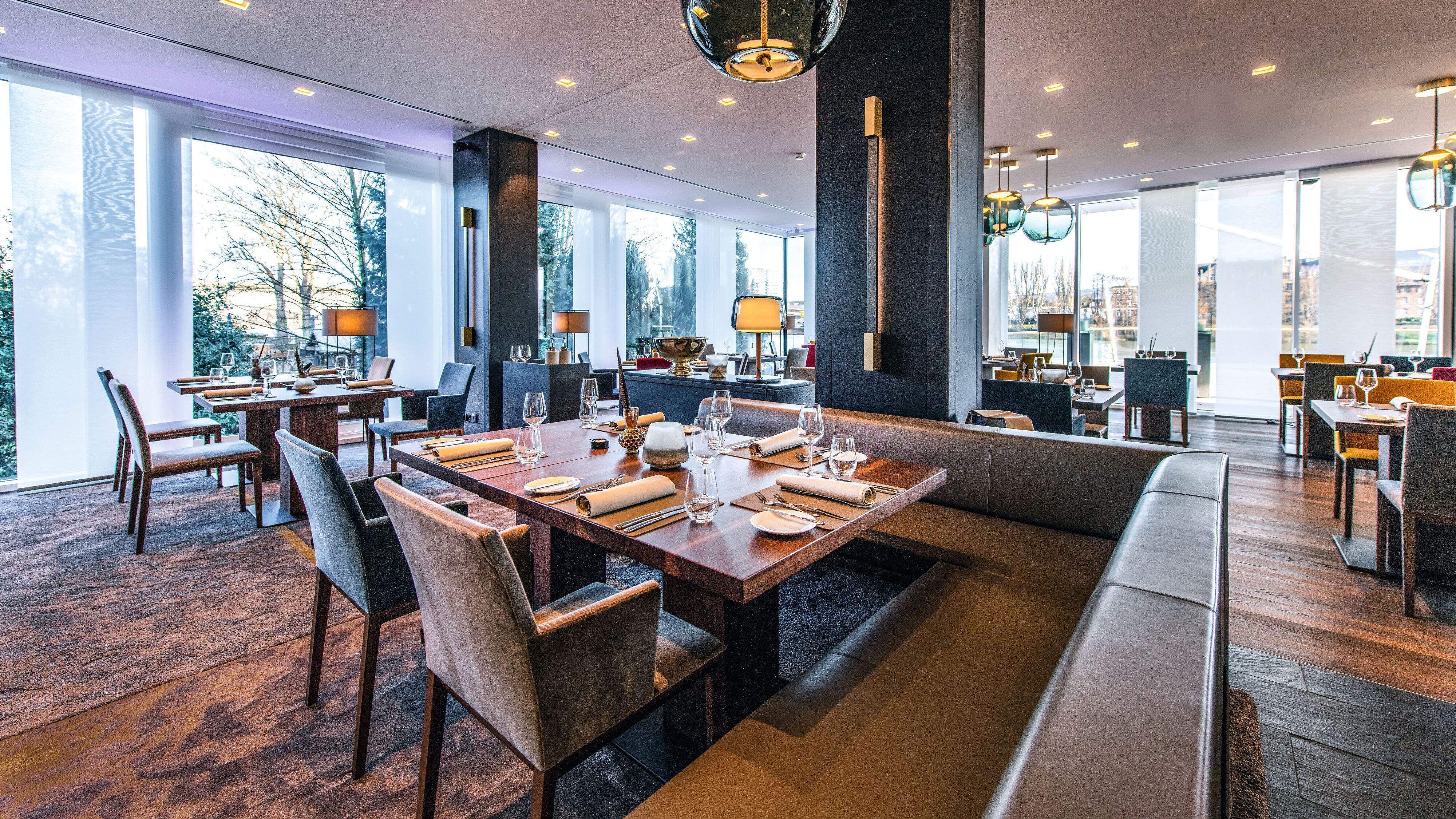 Walter Knoll Tadeo tables were the perfect choice for the restaurant, remade in smaller proportions especially for this project. The timeless 375 armchairs were upholstered in new fabrics designed to stand up to the demands of hotel usage while retaining a luxurious feel. The biggest challenge was to integrate technology into the rear panel of the Yuuto bed for the penthouse suite. The specialists from Walter Knoll succeeded here as well.