Stories
Feeling poured into form
We long to be immersed in comfort. We search for a place where we are completely at ease with ourselves. A place that stimulates our senses – one where we long to be. The Ishino family is an expression of this desire.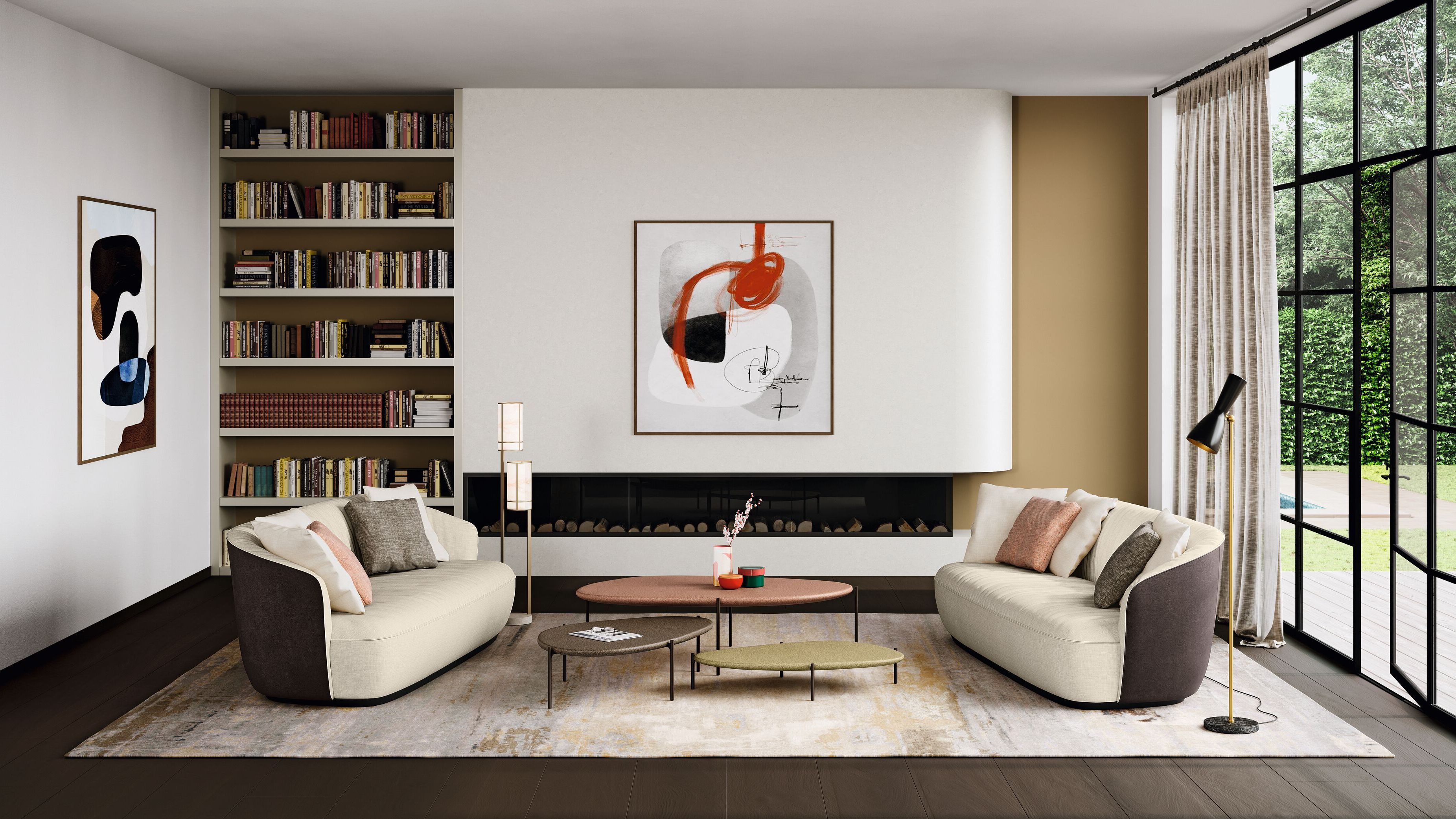 What we are searching for
The search for meaning is all-consuming. What fulfills me? Where do I feel safe? By being conscious of ourselves and our environment, we rediscover our needs and are able to rest and recharge in peace. Addressing our senses also stimulates our thoughts and feelings. We ask ourselves: where do I come from – and where do I want to go?
Ishino Sofa & Armchair: the response to our search for immersive comfort
We take a generous seat on the armchairs and sofas and are hugged by their pleasantly rounded backs. Their soulful softness and exceptionally comfortable upholstery draw us in. Soft curves stimulate our senses.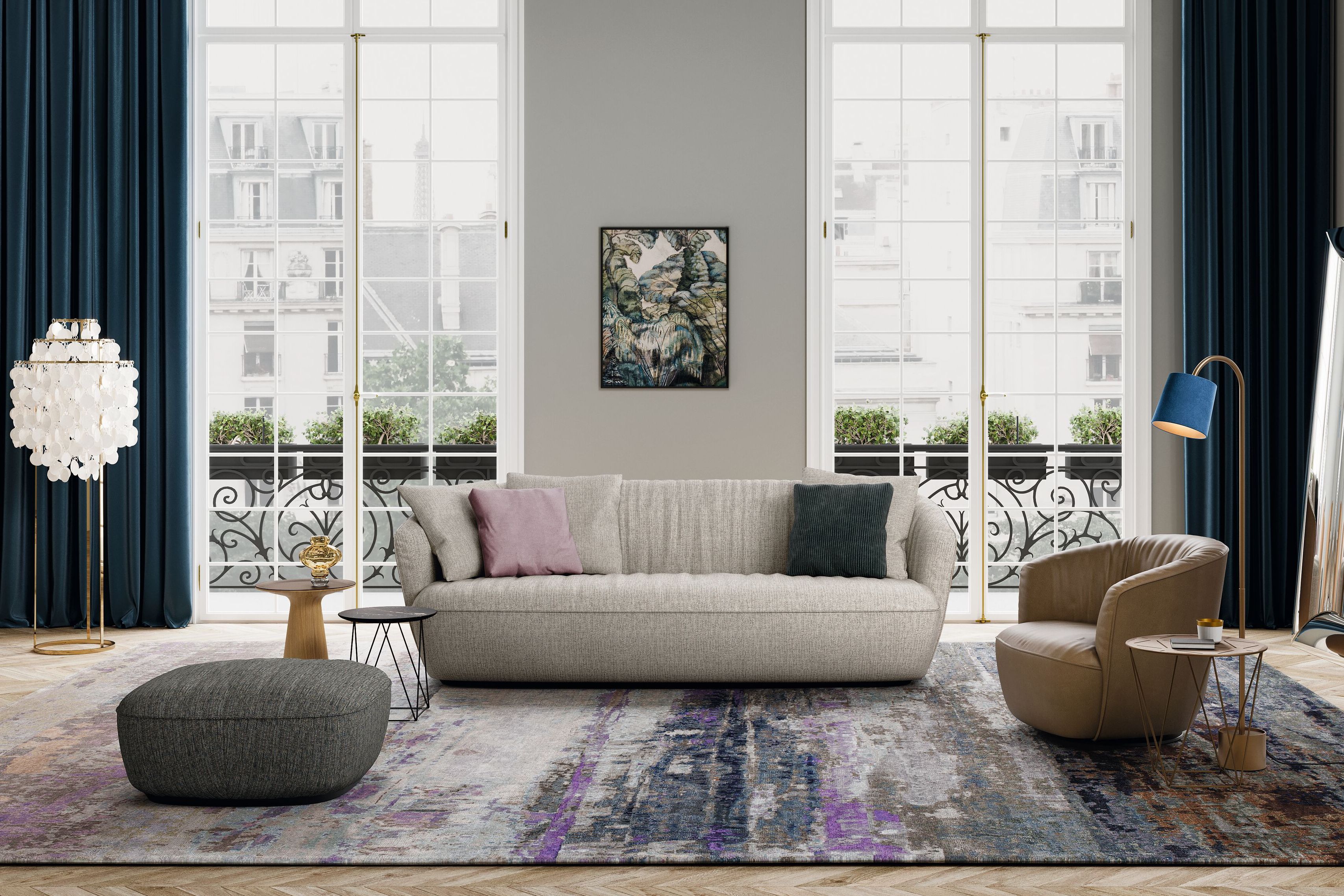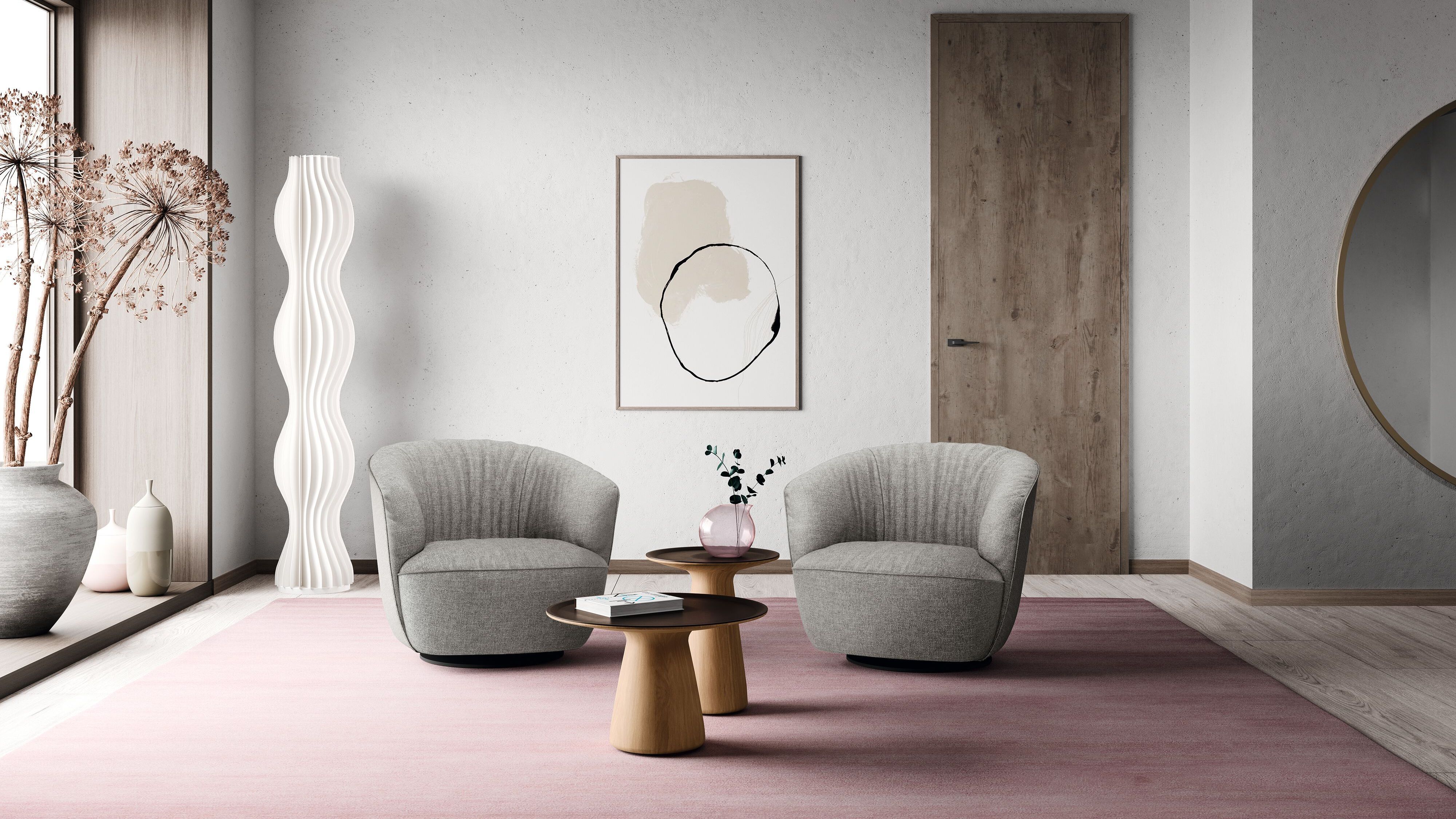 A clear, balanced silhouette is calming to the eyes. The material attracts us almost magically, and surrounds us like a shell. The shape that makes us feel protected has its origins in nature. Firm on the outside, soft on the inside, a bowl-like nest has always provided living beings with protection and comfort.
Ishino side tables: nature as a model
The Ishino side tables also originate from a template found in nature: smooth, rounded pebbles formed by water. The designer of the Ishino family, Daï Sugasawa, is fascinated by the way that finely polished pebbles come into being. Water and wind shape the stones over years, their beauty emerging through time.
Daï Sugasawa depicts this natural evolution in the side tables. With floating lightness, they symbolize the power of water, offering a play of soft curves and hard material. They allow us to invite nature into a living space through gentle, organic forms.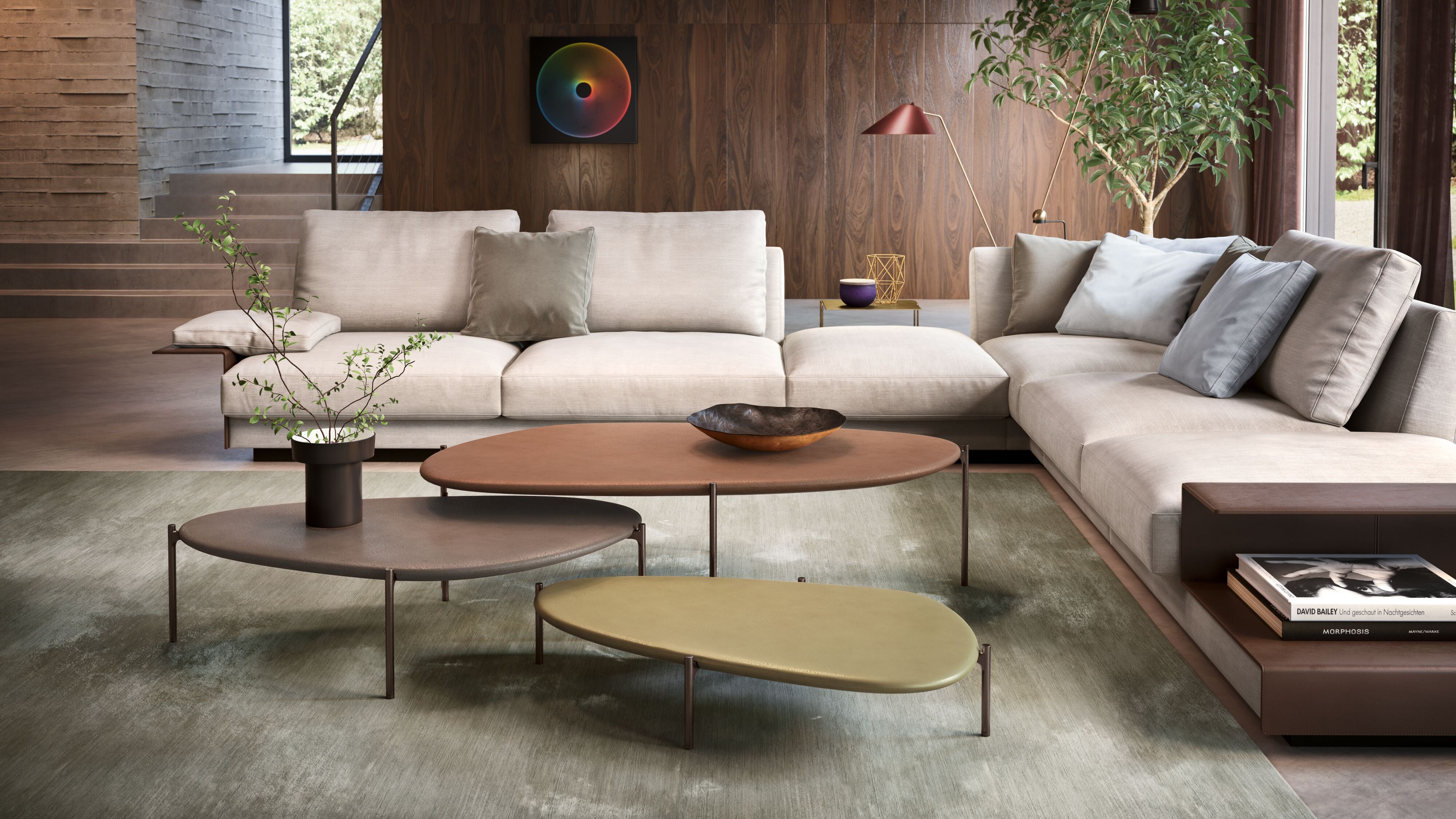 What inspired the designer's work?
The creativity of Daï Sugasawa is drawn from the power of different cultures. Originally from Japan, the designer now works in Paris. His work connects him to the nature and culture of Asia: "My goal is to bring organic elements from nature into the living space and to reconnect with our original environment." With its soft curves and ideal proportions, Ishino brings together Japanese minimalism and precise craftsmanship.