Gaggenau Flagship Showrooms, worldwide
In every Flagship Showroom, aesthetics combine with tradition and innovation to optimally represent exclusive kitchen appliances.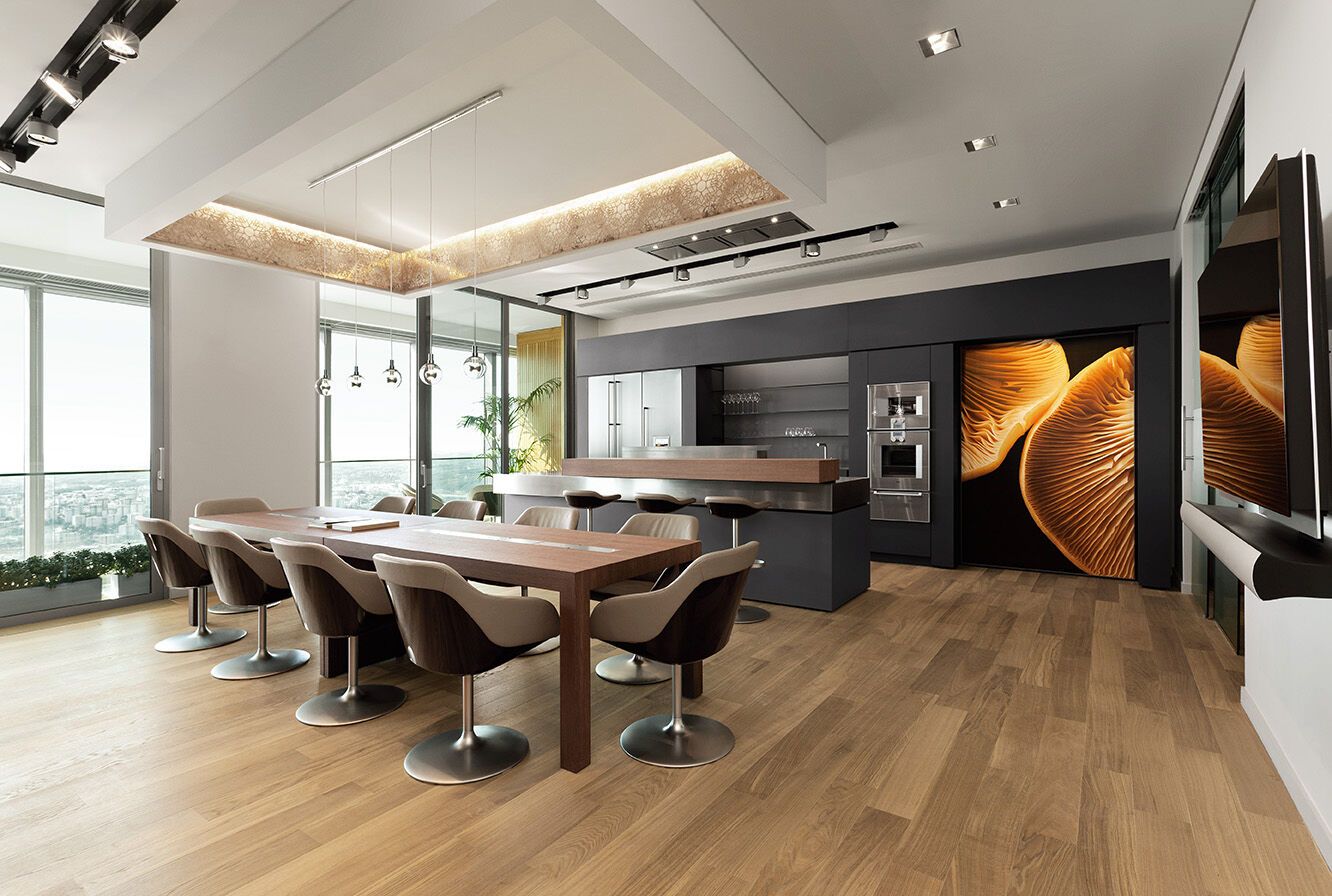 Since 1683, Gaggenau has stood for the finest craftsmanship in the manufacture of high-quality, innovative kitchen appliances. Part of the global corporate architecture of the company is our furniture, which is an expression of its high standards.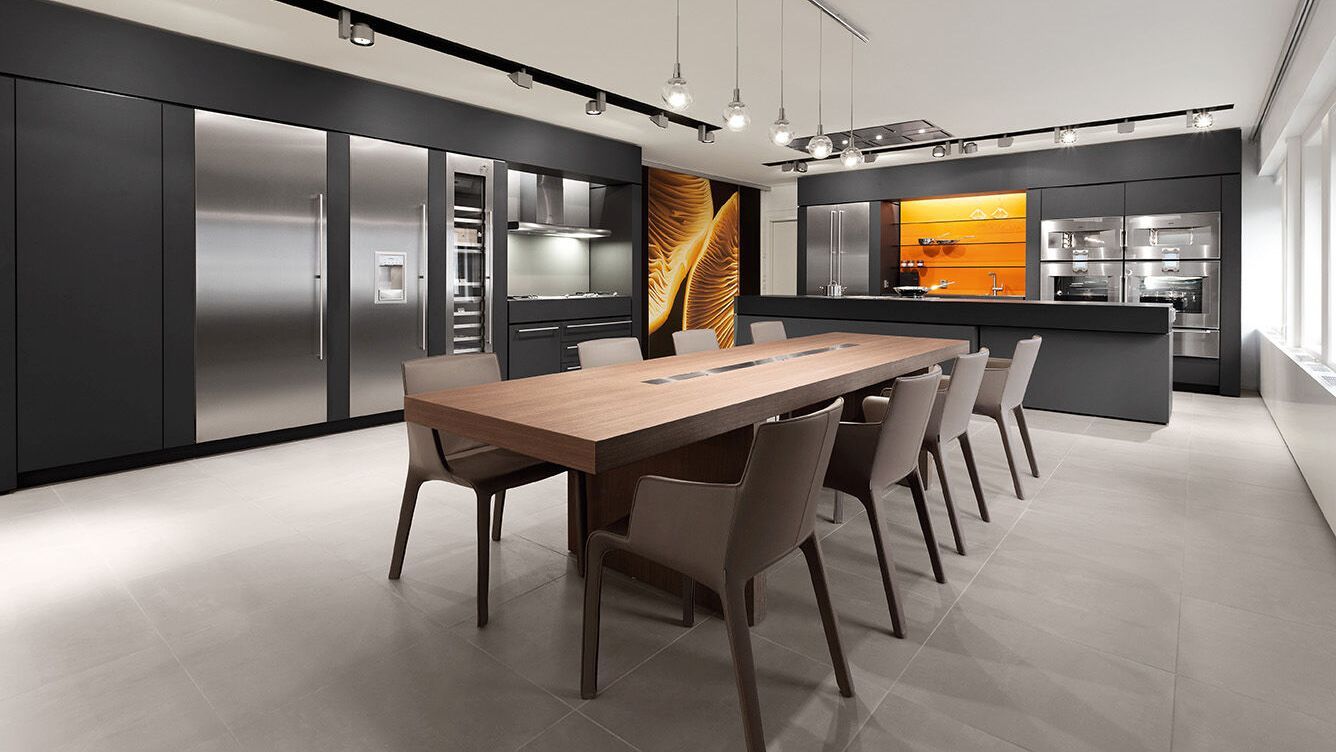 A meeting place
In the Gaggenau flagship showrooms, visitors make themselves comfortable on our Living Landscape 730 sofa, to immerse themselves in the brand environment of Gaggenau and the exclusive culture of cooking. Ranged around the large wooden tables and kitchen islands are our elegant Gio chairs as well as our Turtle chairs and barstools, imparting a cozy atmosphere to guests.