References
Guan Tang Art and Culture Zone in Beijing, China
Everything in one place: rooms for reading, relaxing and enjoying, for receiving guests, celebrating and conferencing - all furnished by Walter Knoll.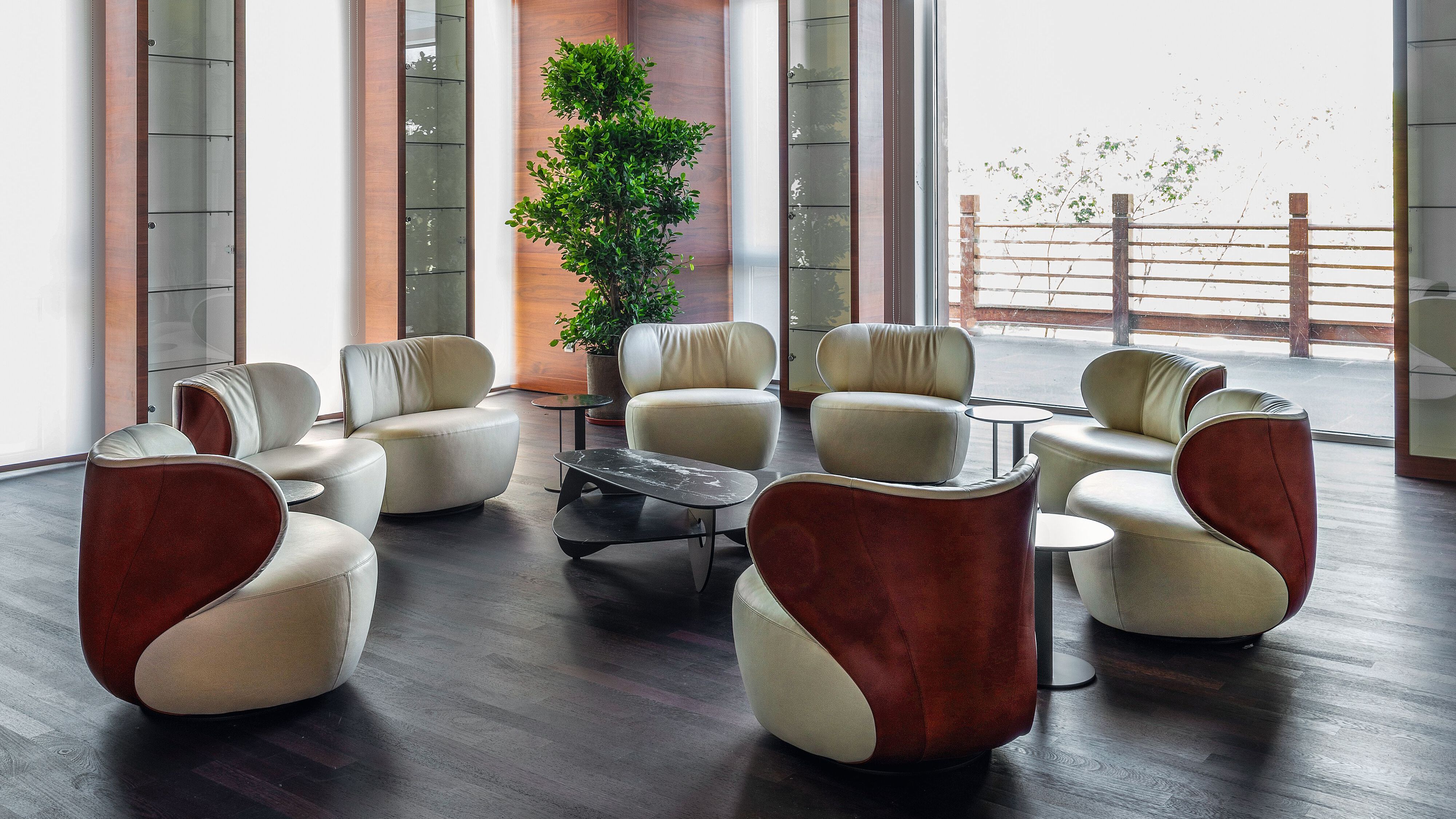 In Bao's bold, contrasting forms, the Chinese developer Li saw the forms of yin and yang. The armchair inspired his interior architects to build a round ceiling with radial wooden spokes. Beneath it, his business associates now sit in the Bao Armchairs, smoke cigars, and are reminded of traditional parasols as they look up at the wheel-like ceiling.
The curved Bao armchairs can be found in Beijing, in Chinese developer Li Bao-Gang's cigar bar. They are a small part of a large project that the interior designer Arnd Christian Müller considers one of the most extraordinary of his life. He designed a large number of rooms with very different functions: reading, relaxing, conferencing, receiving guests, partying, eating, and drinking whiskey.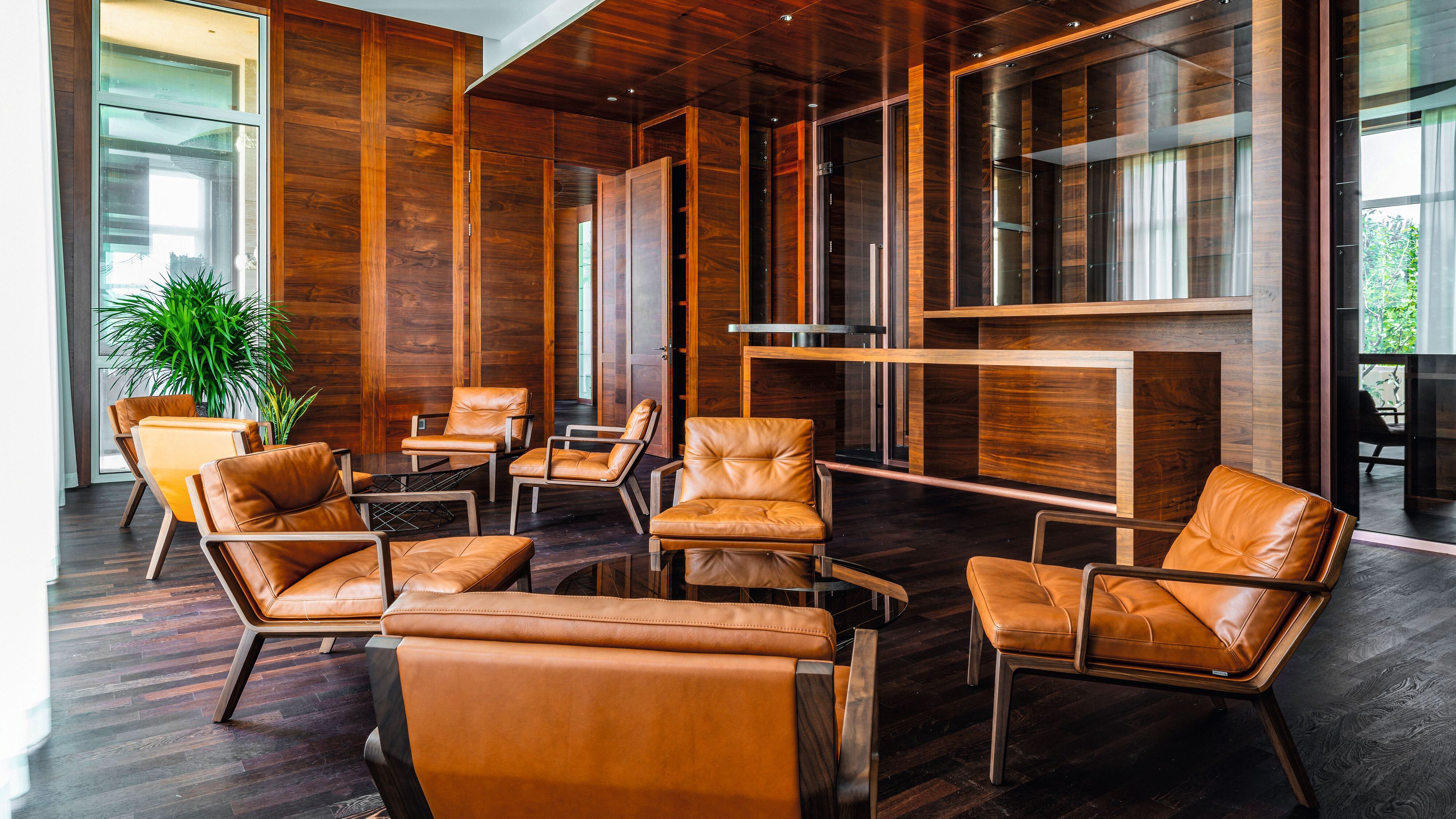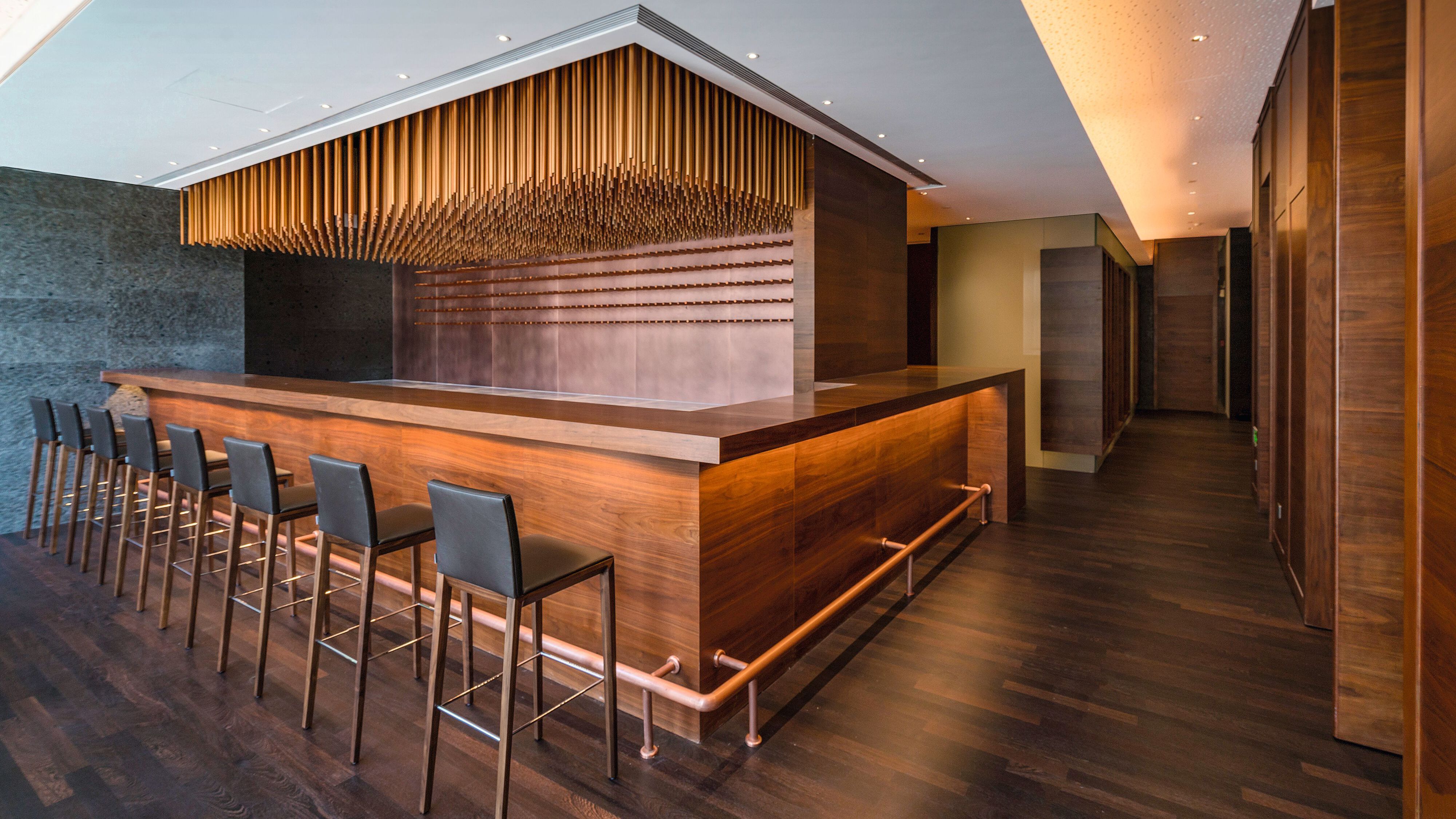 The highlight of the ensemble is now a villa that developer Li uses as his own private cultural club. Here he meets friends, acquaintances and business partners for concerts and conferences, exhibitions and banquets. The pieces of furniture are partly semi-official, partly private, depending on the room, says Müller. "And yet they all clearly come from the same place and breathe the same philosophy."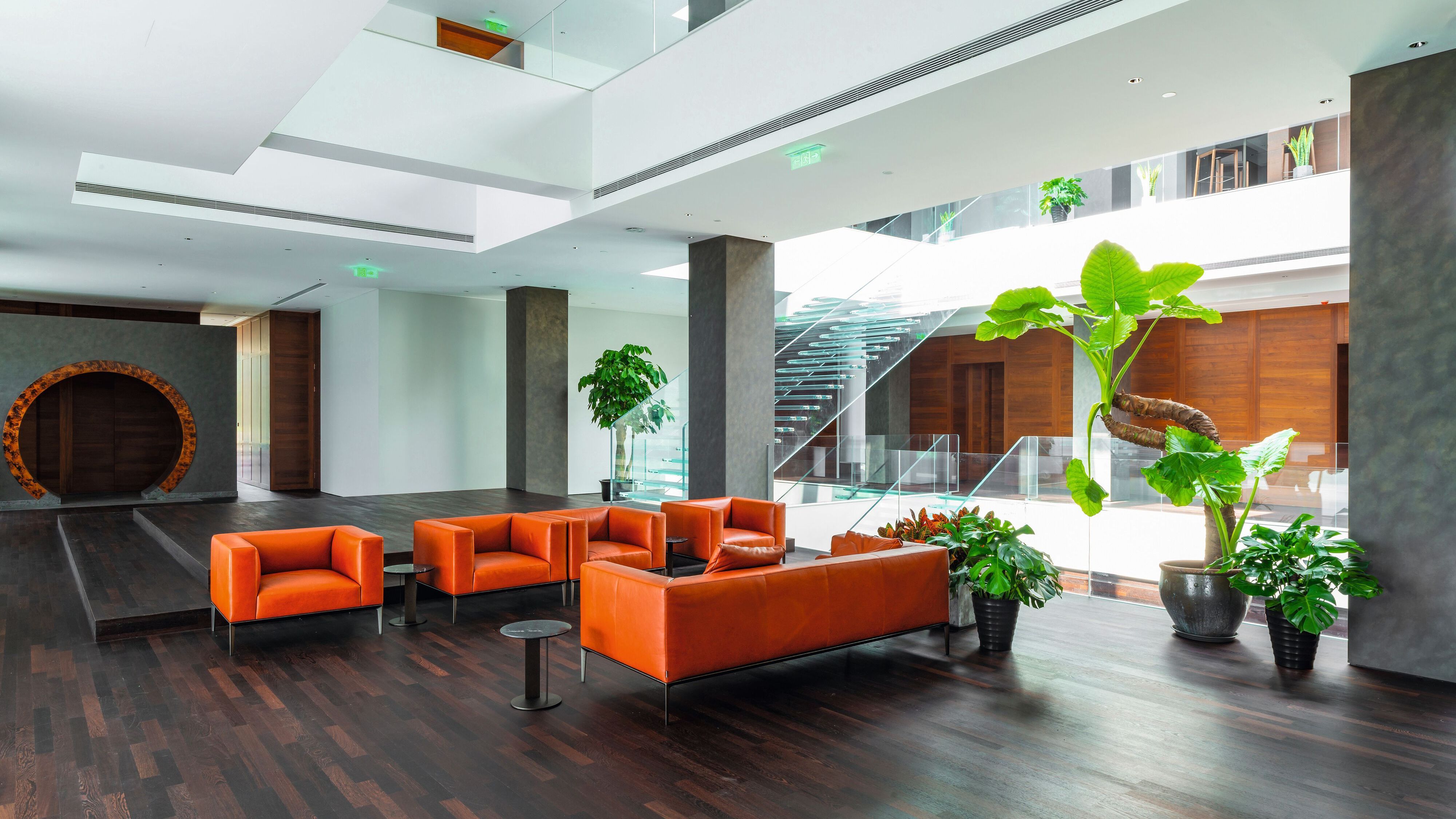 Cubic, clear Jaan armchairs and sofas stand ready for receptions. Isanka armchairs invite you to cozy up in a gallery upstairs – a retreat for Li and his wife. Banquets with twenty guests take place at the long, rectangular Mason table; informal chatting afterwards next to organically rounded Tama Side Tables. Last but not least, featuring on several floors: inimitable FK Chairs.