Hotel The Fontenay in Hamburg, Germany
Situated right on the Elbe, Hotel The Fontenay offers superior comfort with exclusive facilities and a view over the water.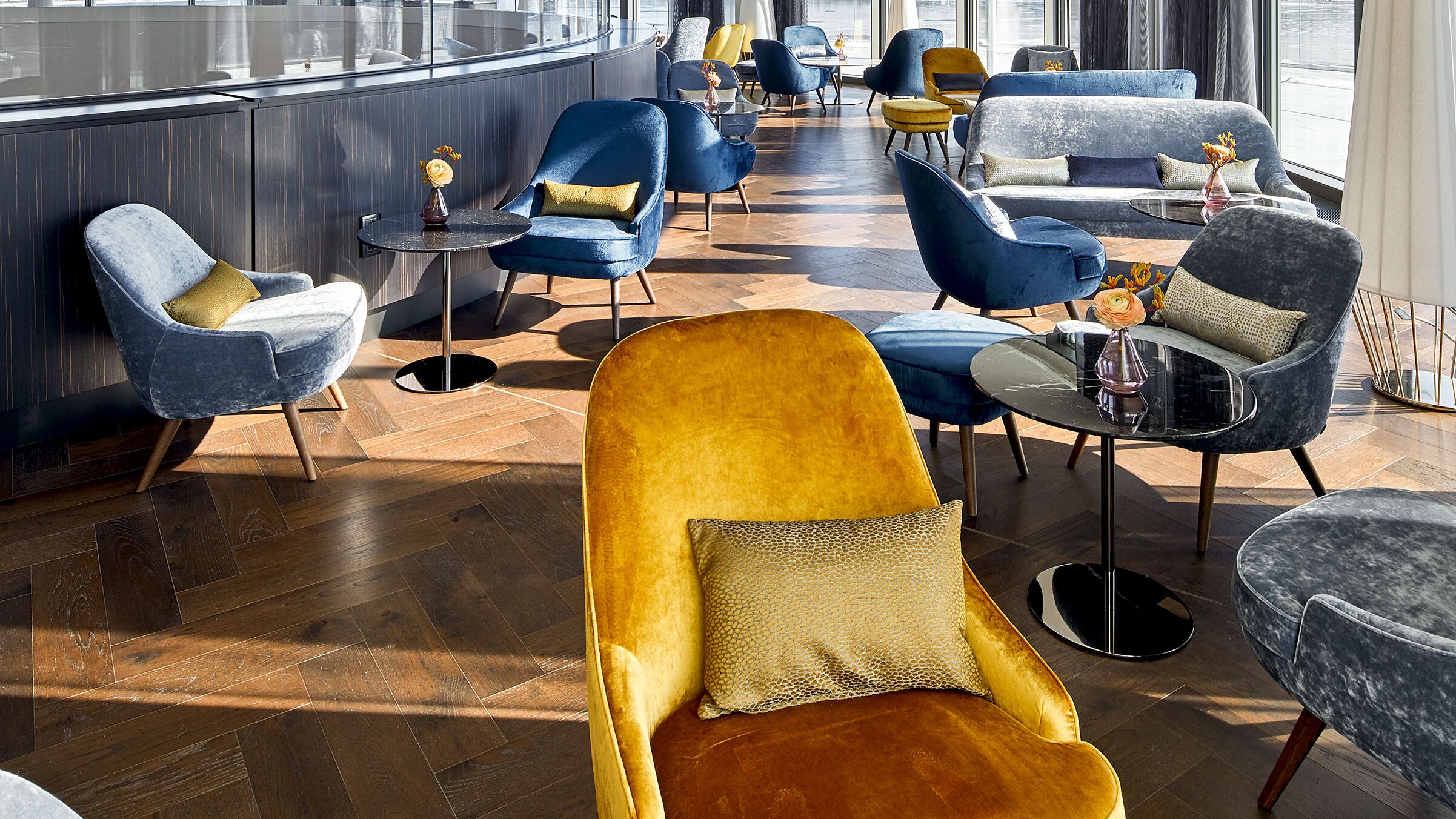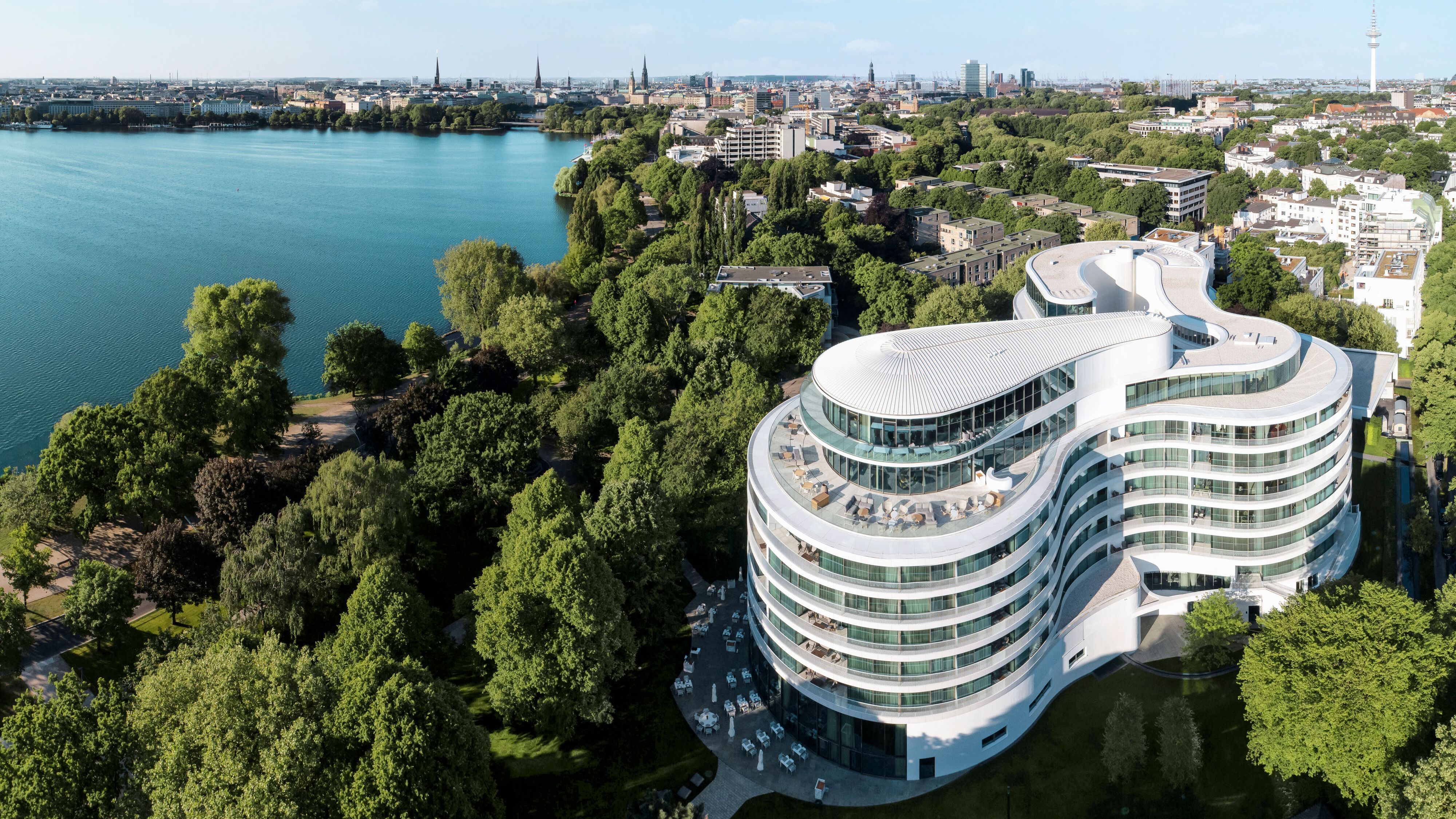 "Lakeside luxury in its most beautiful form", pledges Hotel The Fontenay, set in the Alster Park in the heart of Hamburg. As a tribute to the modern Hanseatic city, the five-star superior hotel offers a cosmopolitan atmosphere, tailor-made for its national and international guests.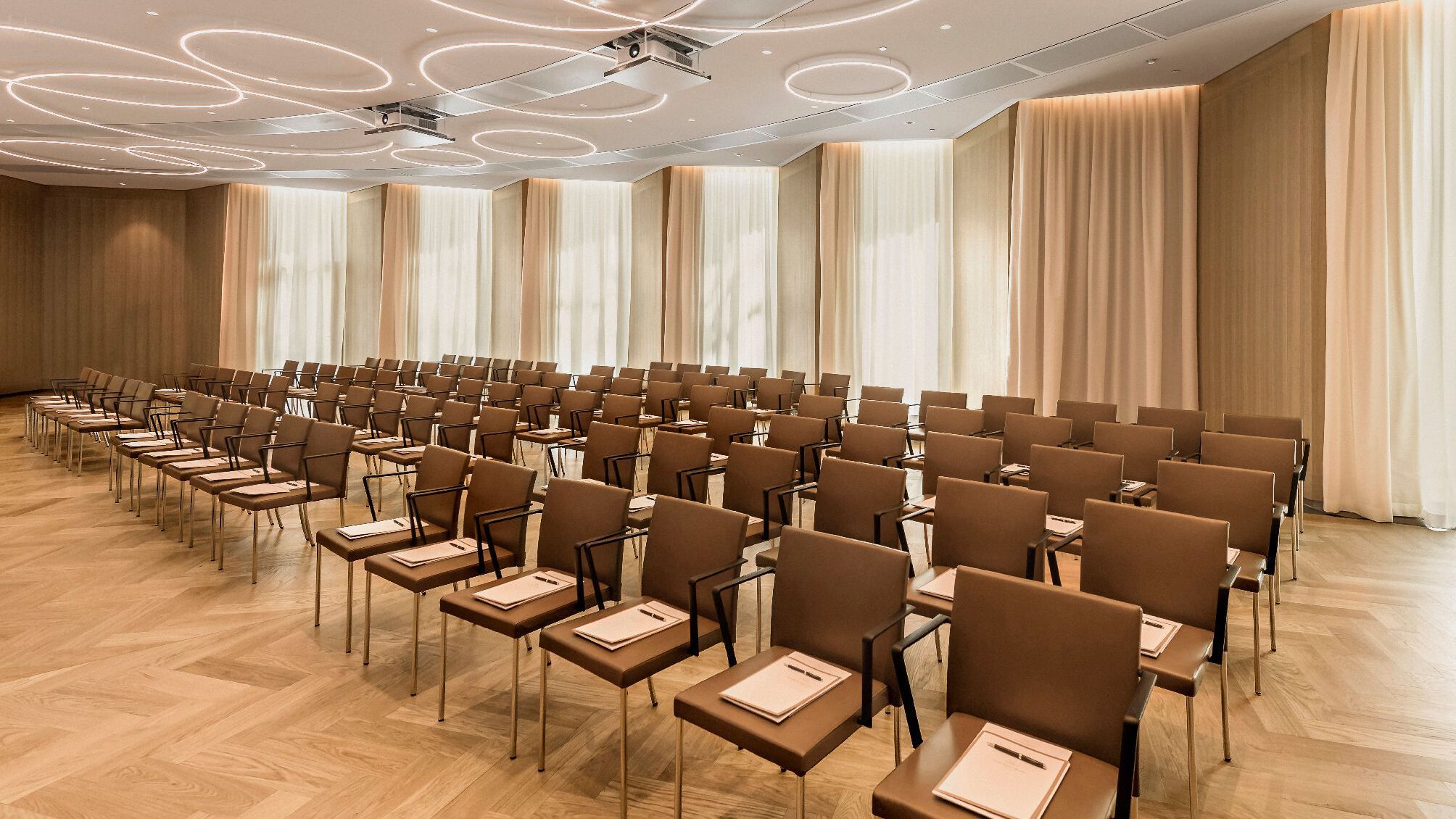 The hotel's four meeting rooms are furnished with our comfortable Jason Lite chairs, designed by EOOS, lending a sophisticated atmosphere. Our timeless Frame Lite tables have been configured to fit the Fontenay's conference rooms exactly, resulting in well-designed spaces for focused meetings.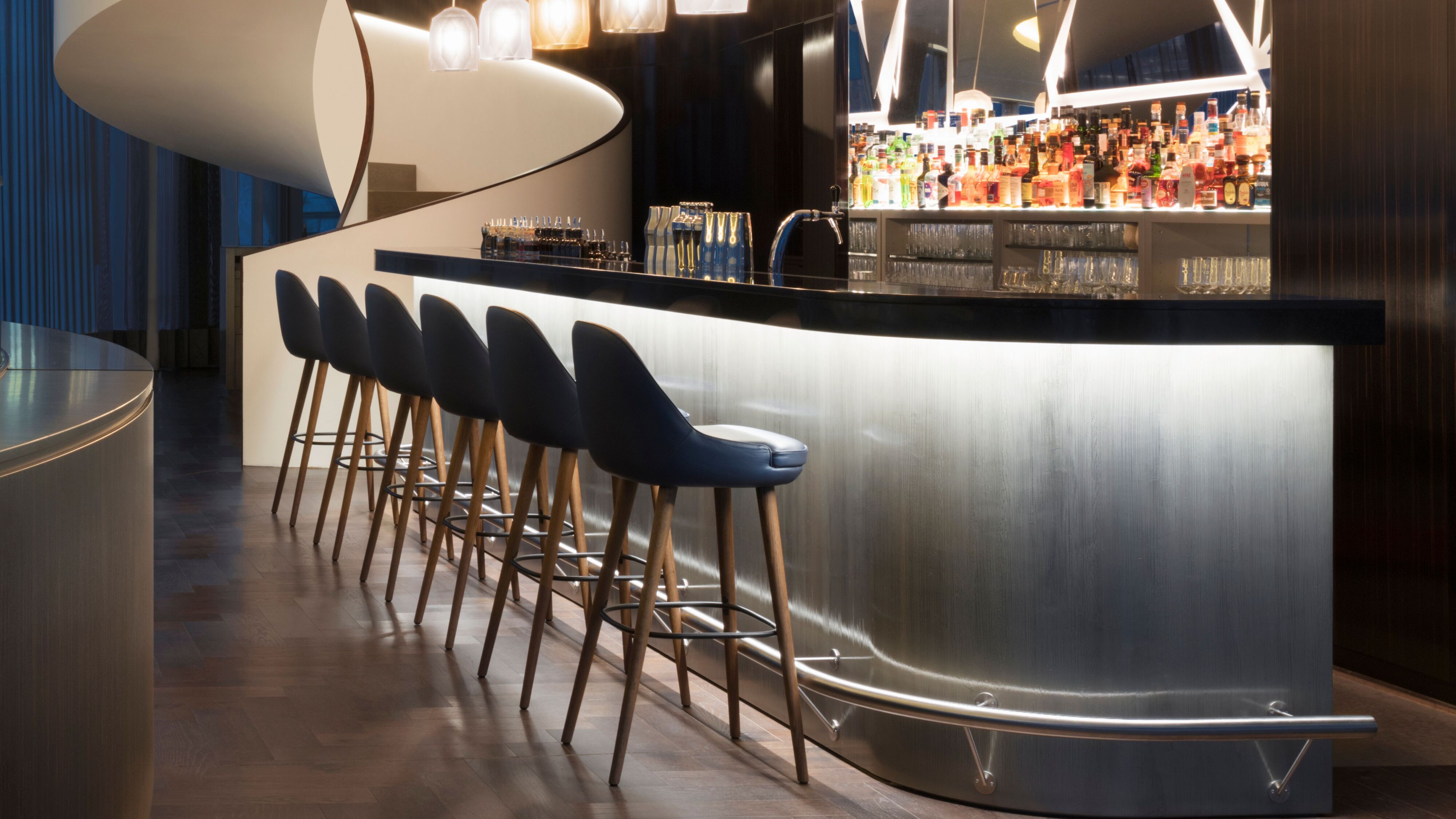 Sophisticated ambience and organic designs
A highlight of any stay, the Fontenay Bar awaits guests of the exclusive hotel on the sixth floor. Furnished with our 375 armchairs and bar stools in velvety velour, together with marble-topped Lox tables, the bar offers a sophisticated setting where a view over the Alster can be enjoyed with a glass of champagne.
Inspired by the natural environment, Hamburg architects Störmer Murphy and Partners designed the grand hotel as an organically curved silhouette. The floorplan consists of three overlapping circles, remeniscent of large treetops. Open on all sides, the amorphous, dynamic form of the glass facade continually creates new lines of sight.

https://www.thefontenay.com/en/