Stories
Inspiration on the Road
Color has the power to lift our spirits, and change our mood. This Fall, we bring fresh color into our roadshow truck with a unique wall that features elegant materials, a rainbow of shades, and natural textures.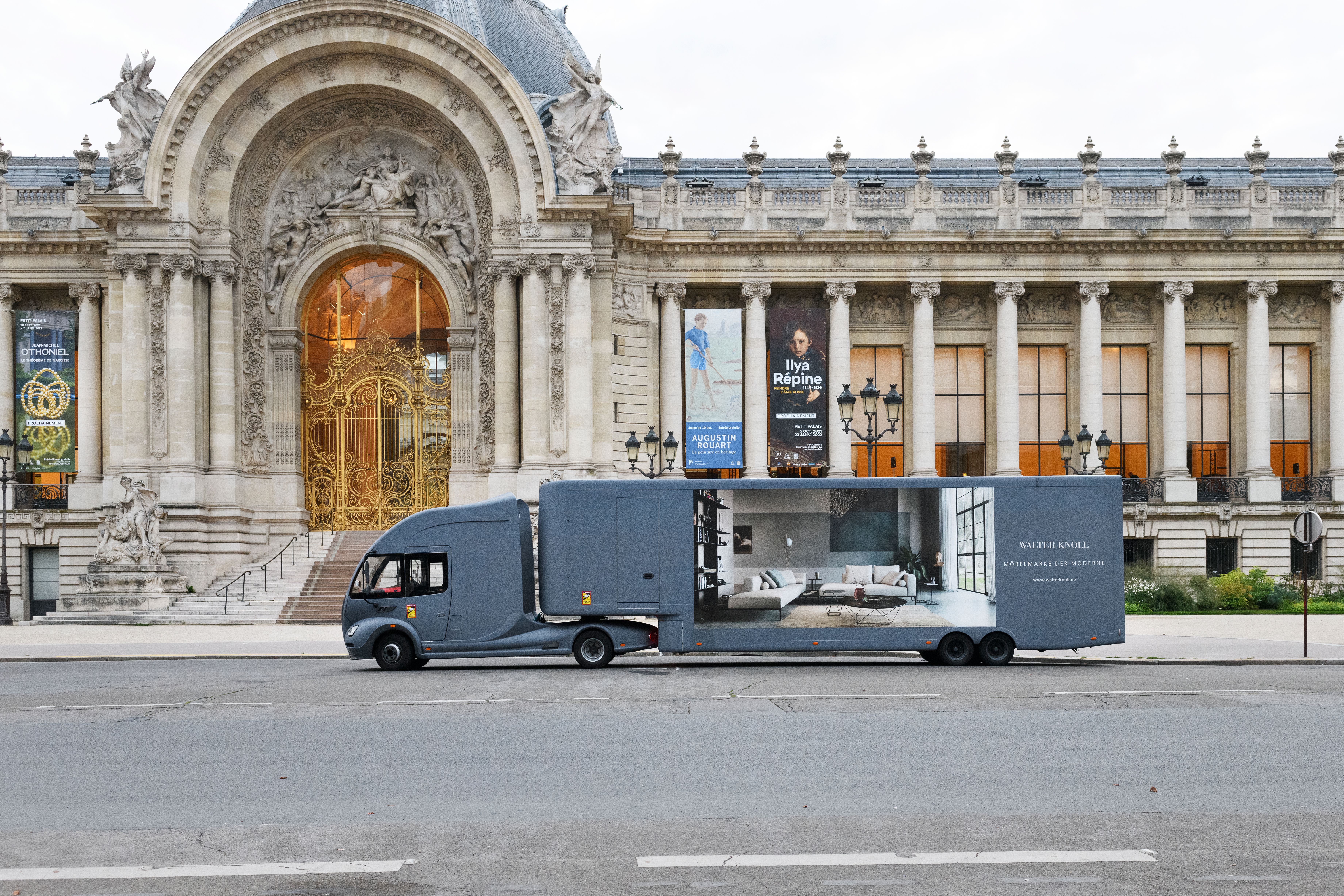 Again we are reflecting on the role of Natural Elegance – our philosophy of furnishing – in every interior. Which colors enhance our well-being? Which materials make us feel at ease? What are the requirements of today's work and social spaces?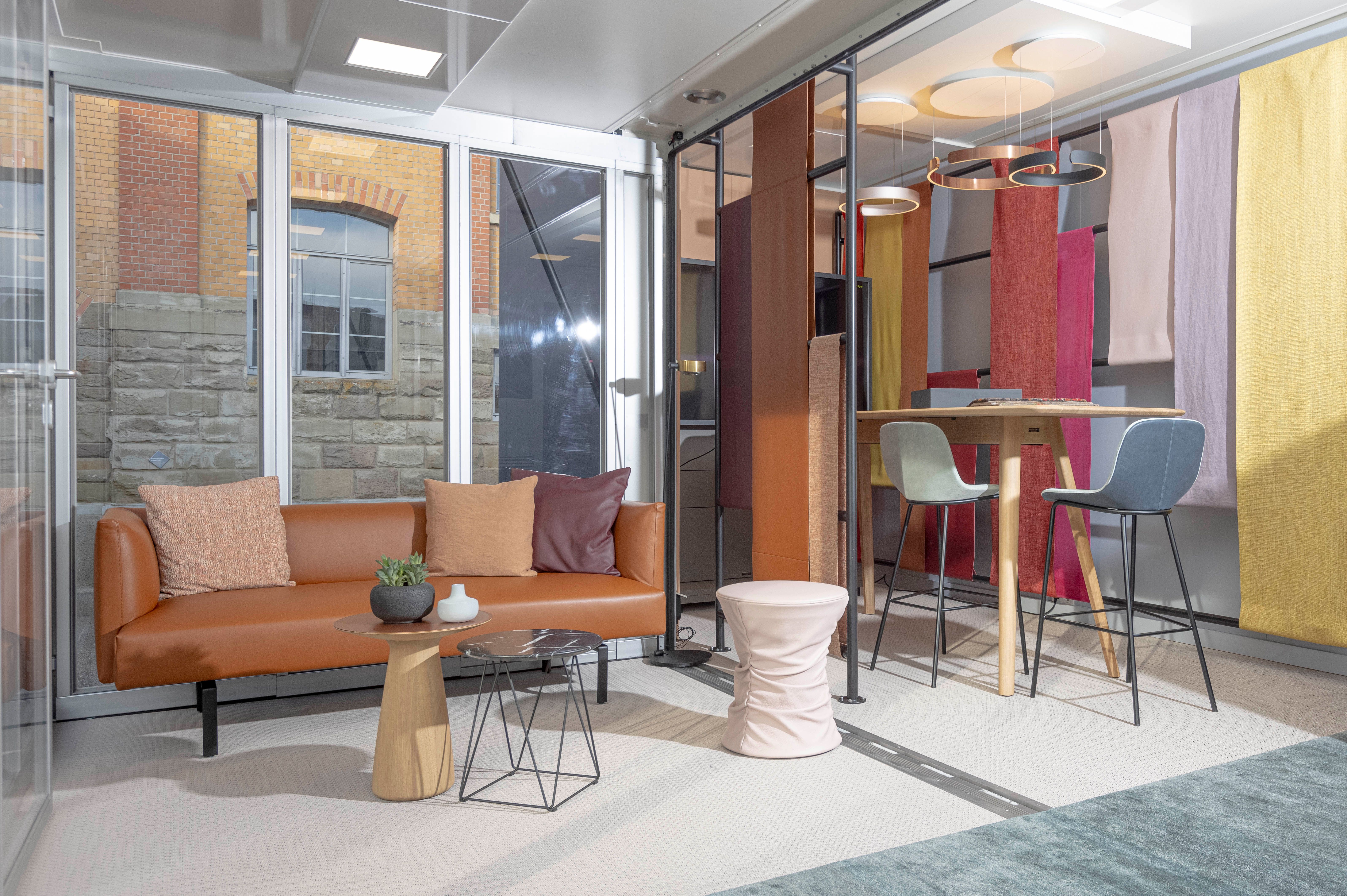 We have expressed the Walter Knoll theory of Natural Elegance in the interior of our roadshow truck. In the truck the refreshed design now features an inspiring material and color wall, presenting uplifting and calming shades and textures to inspire your projects.
The common thread that runs through all the materials is their naturality. Inviting to the touch as well as a treat for the eyes, these high-quality fabrics and leathers seduce the senses.
Offering an interplay of different structures and surface textures, the materials come together in a unique collage. A mix of red and earth tones is grounding while also being stimulating and promoting creativity. Our new Muud Lite Sofa, in cognac-colored leather, is presented within this setting, accompanied by our solid wood Foster 620 Side Table with its copper surface, for a warm and welcoming impression.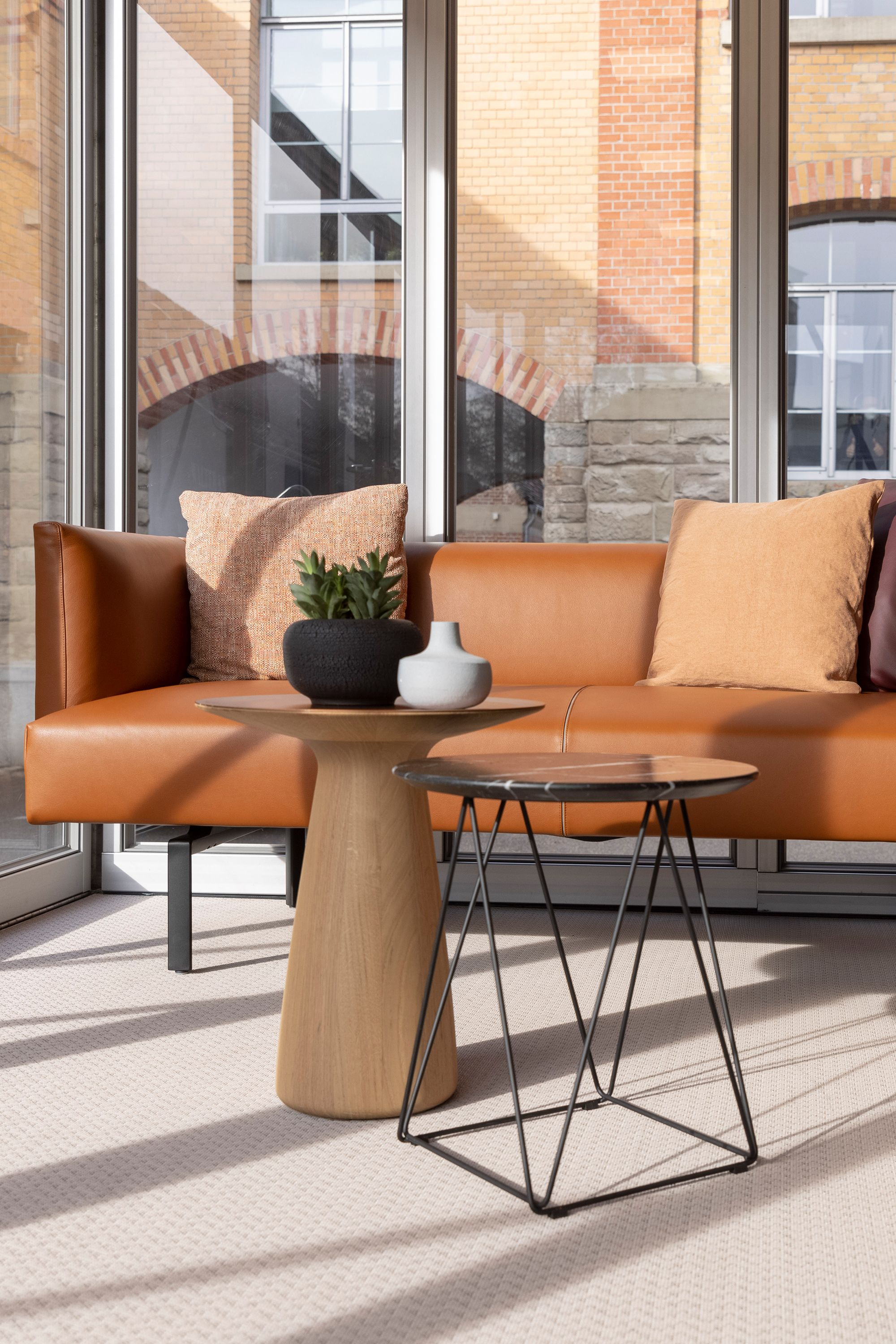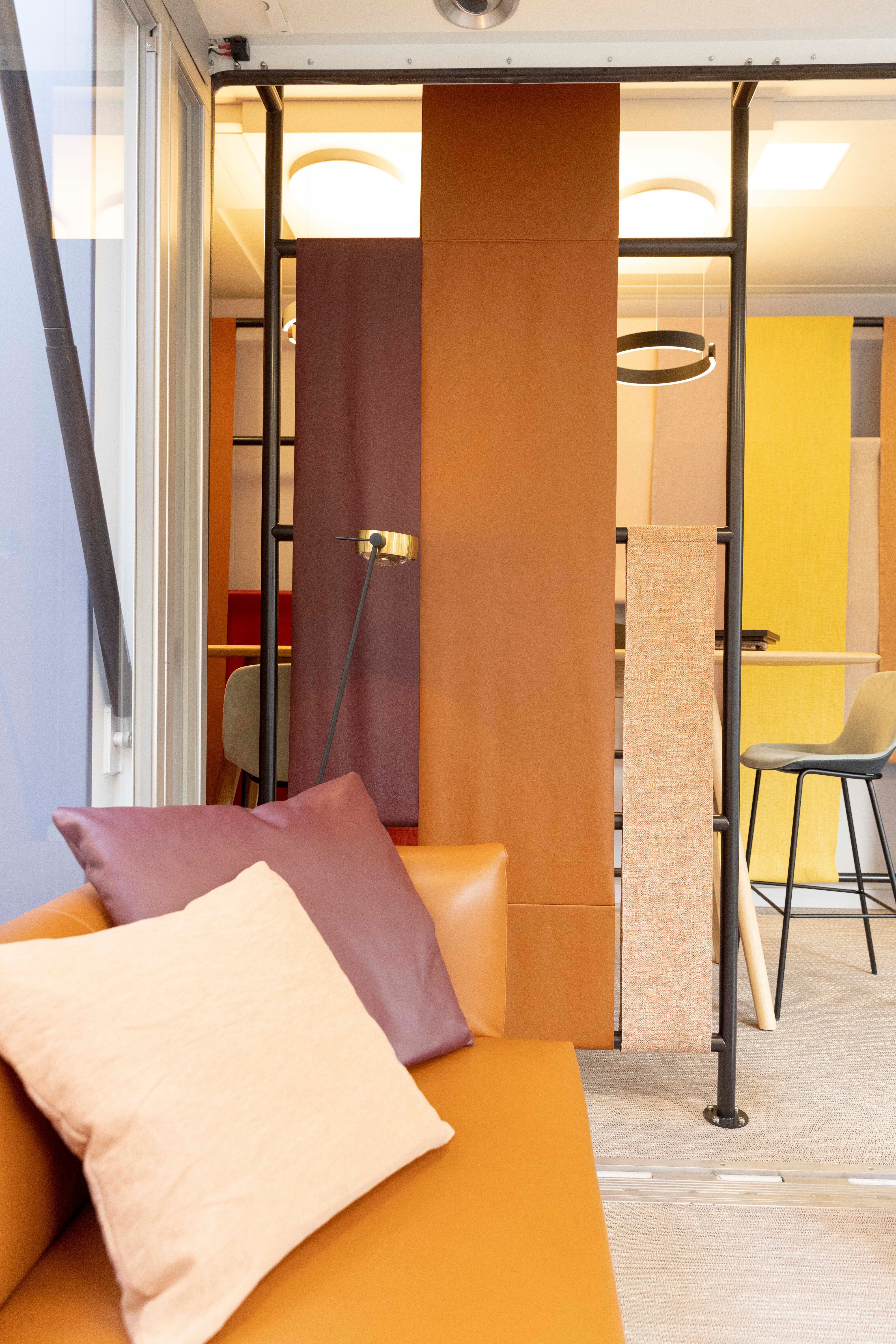 Soft green, turquoise, and gray hues offer the perfect counterbalance to warm earth tones, standing for calmness and clarity. These shades are ideal for spaces that promote communication. Our new Muud Silent Sofa, designed for confidential or focused conversations, and our rotating Muud Lite Armchairs are presented in this color mood inside the redesigned truck.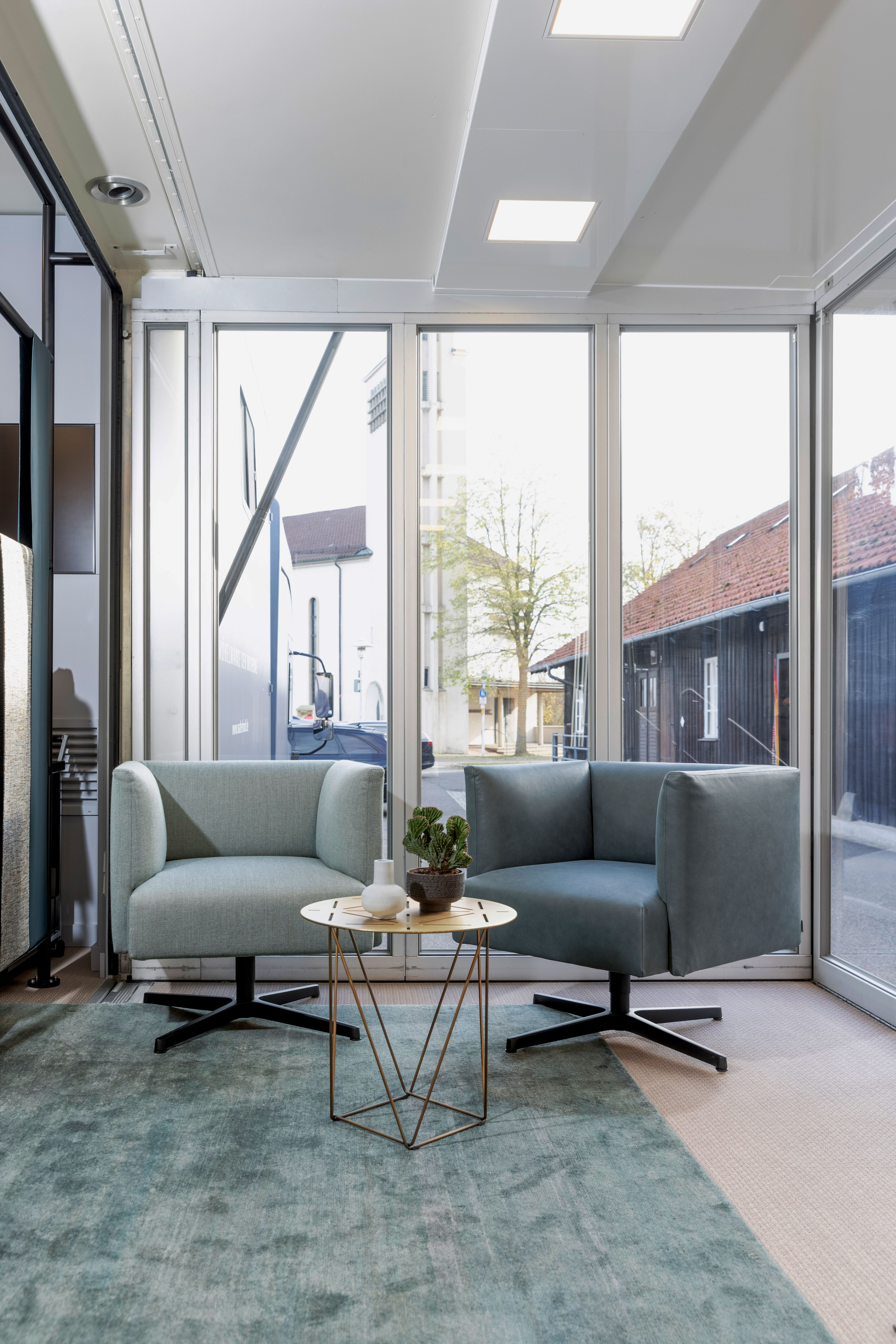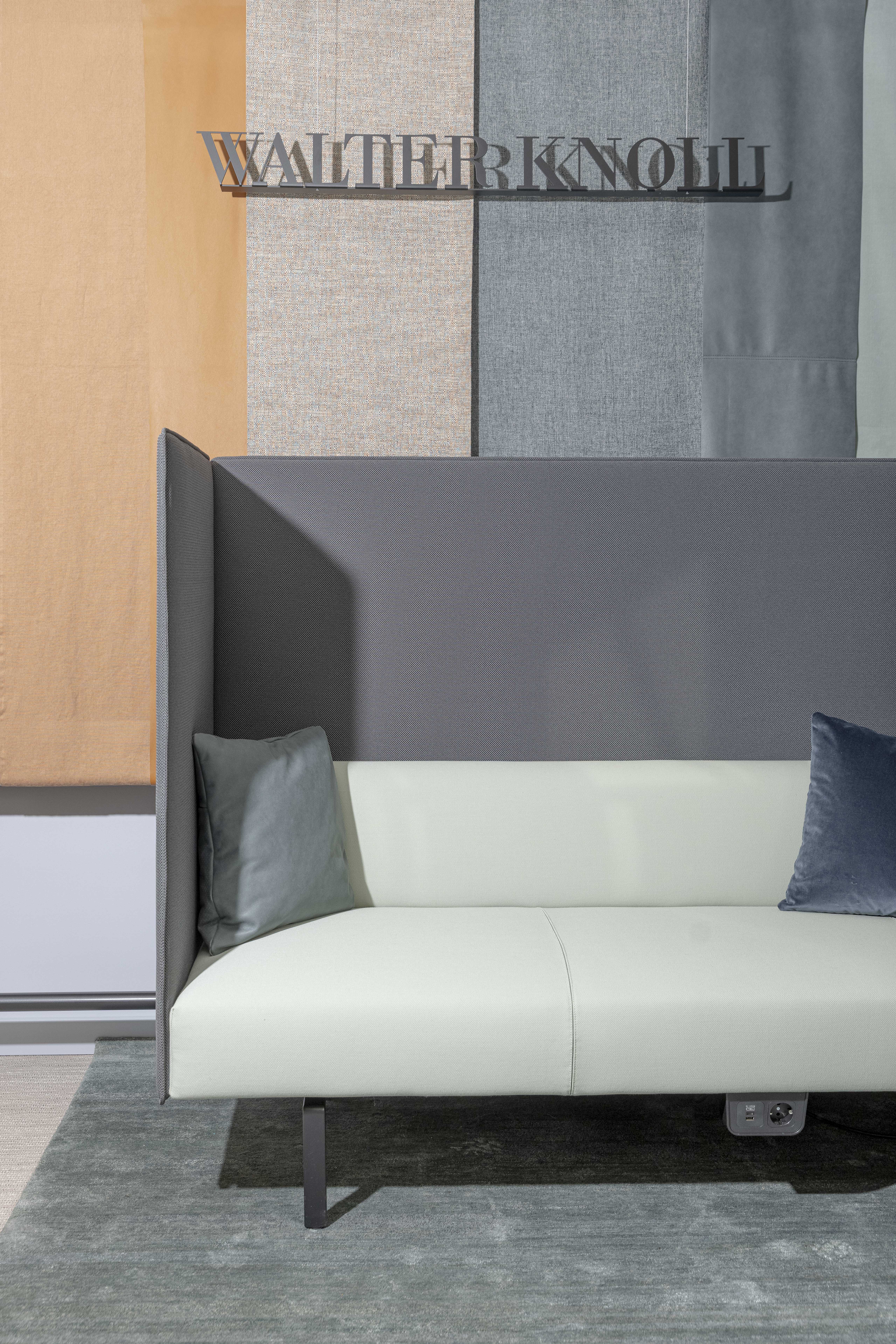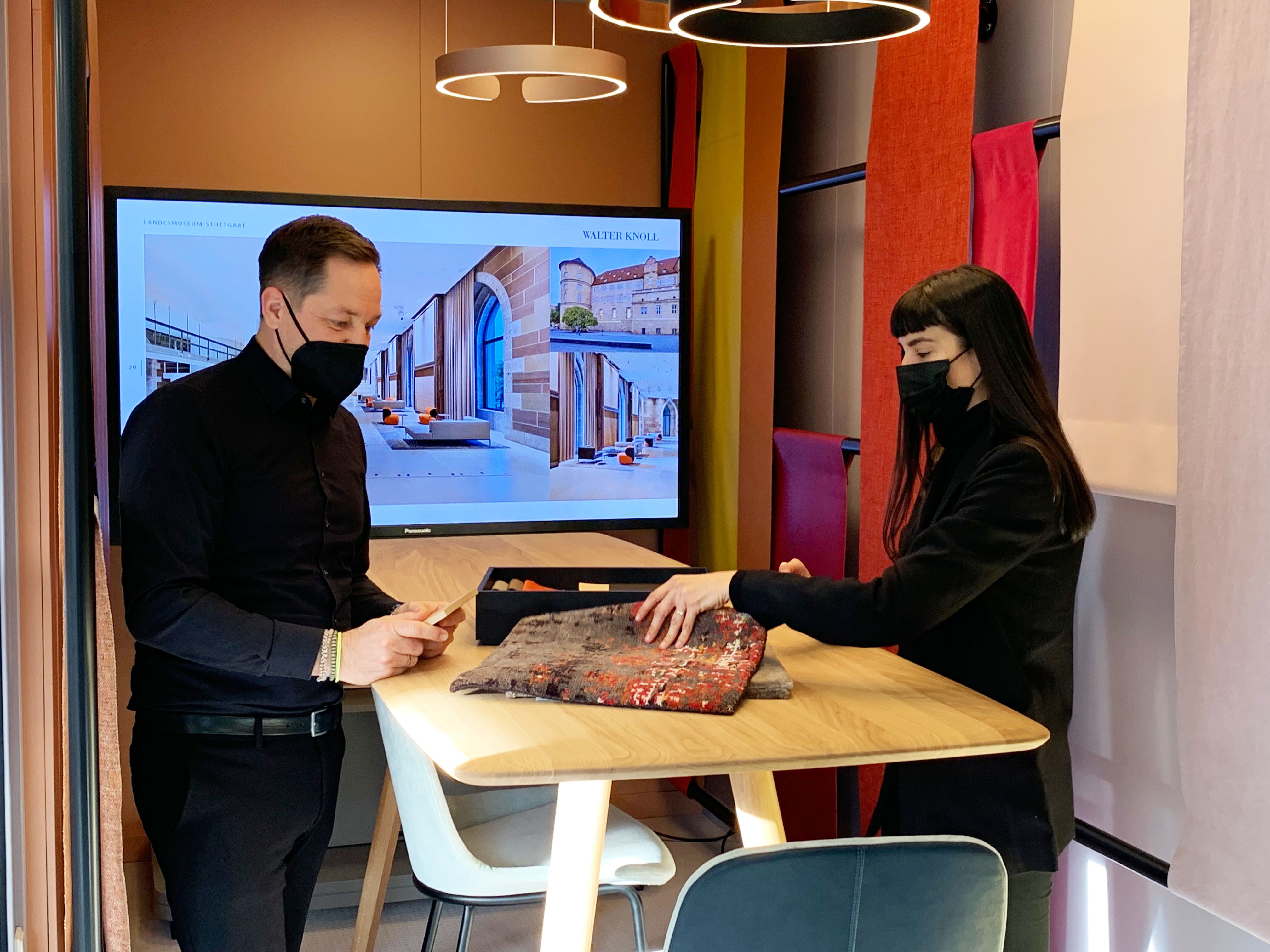 Expert consultation and planning
Every interior is unique. Our new material and color wall is designed to inspire, and to accompany the first stage in the design and planning process. Consultations with our expert team take place directly inside the roadshow truck. Using a combination of offline and digital tools, we work together with our clients to create individual spaces that fulfil all of their needs.