IWC Schaffhausen in Geneva, Switzerland
An exclusive atmosphere for the fine art of watchmaking, represented at the Salon International de la Haute Horlogerie.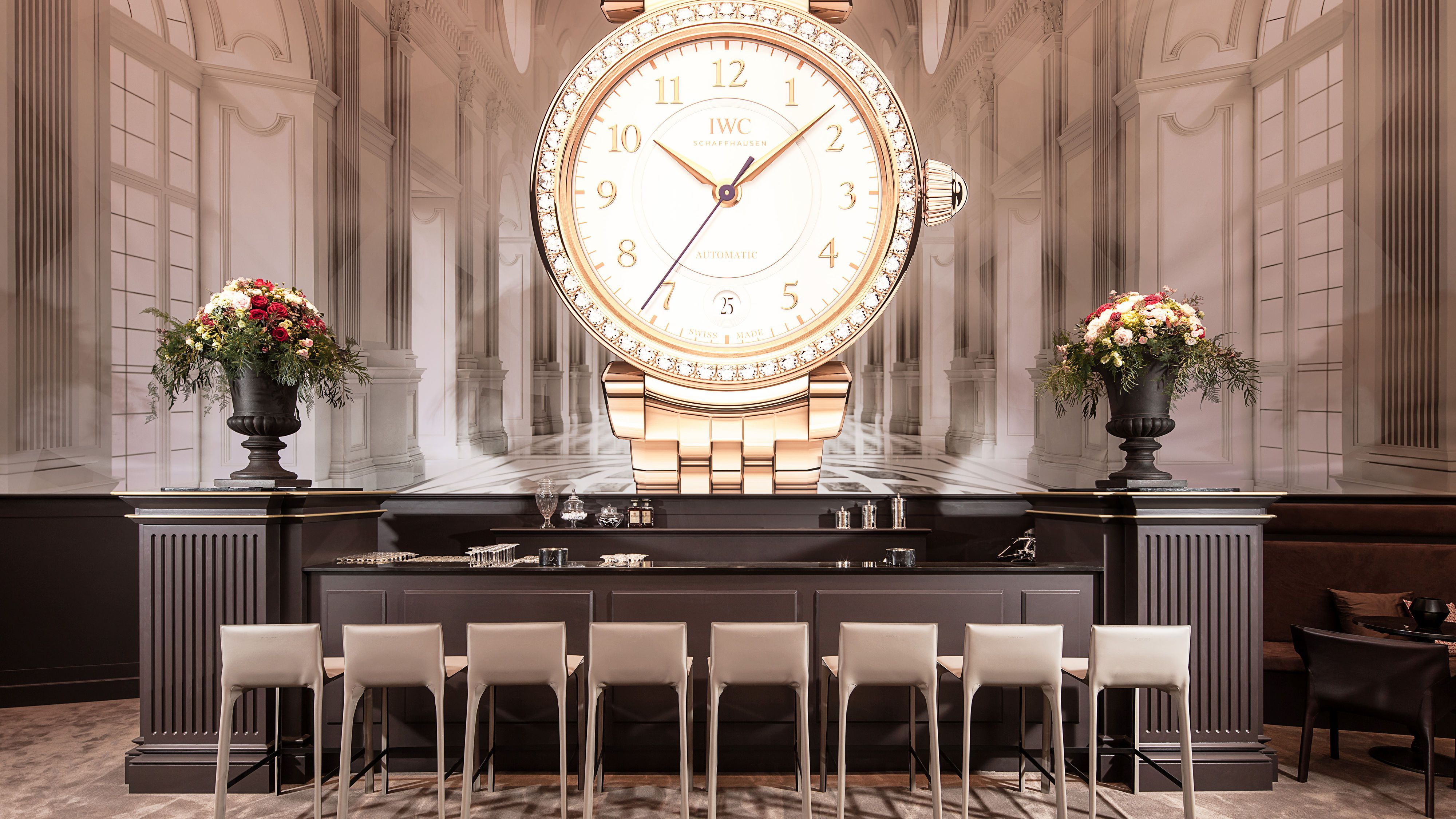 Timepieces of the very highest quality are made by long-established company IWC Schaffhausen. The company incorporates its values of quality and tradition into its products, its shops, and at prestigious events.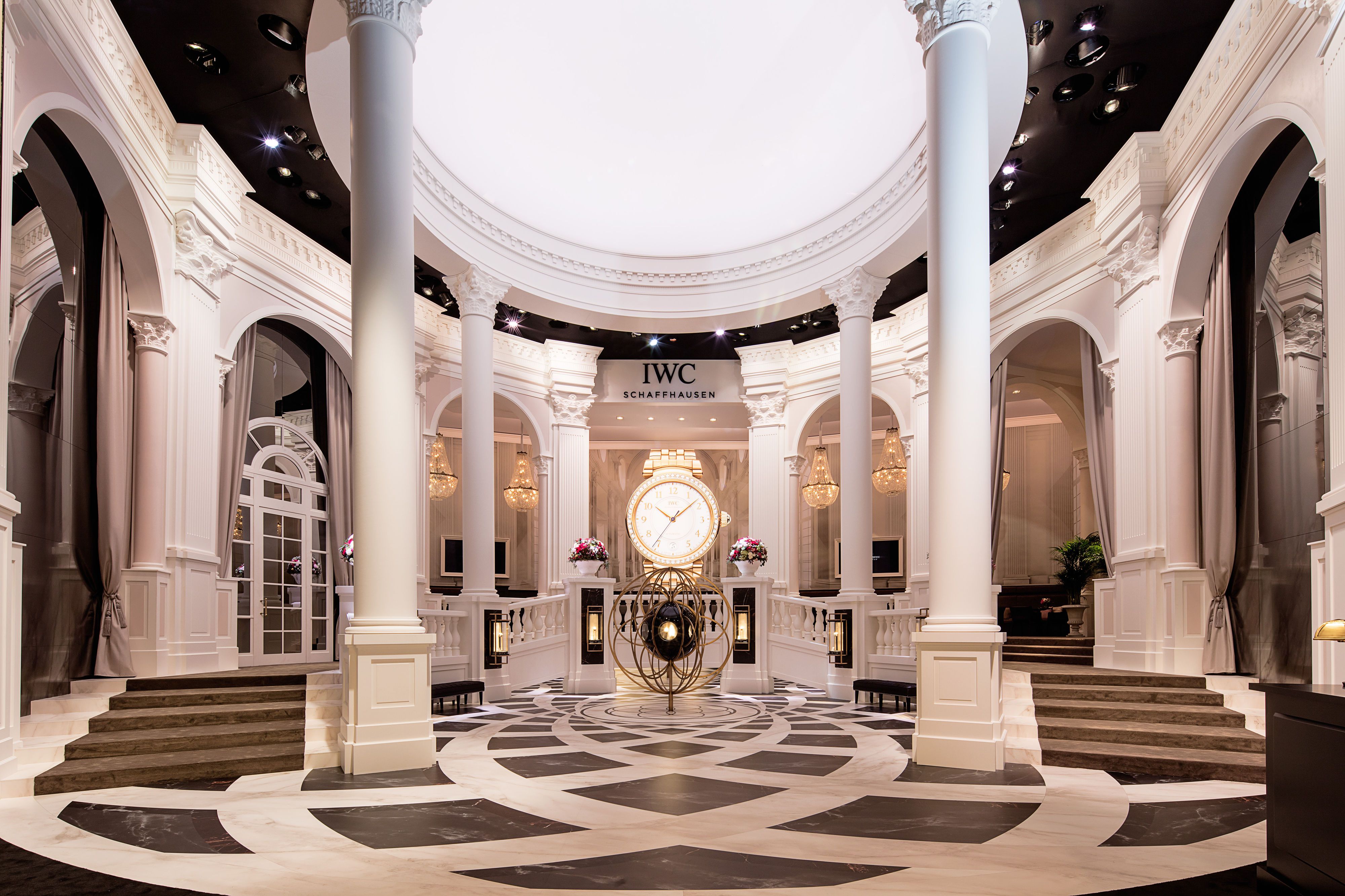 Inspired by perfection
IWC Schaffhausen's appearance at the Salon International de la Haute Horlogerie 2017 in Geneva conveyed exclusivity and Italian charm. The stylish exhibition appearance was inspired by the Renaissance, and by Leonardo Da Vinci's golden ratio and godly proportions. Crafted in the finest leather, our Saddle barstools at the bar and Saddle chairs at the tables emphasized, in their flawlessness and exquisite comfort, the brand identity and values of IWC Schaffhausen.