References
Le Dôme Winery in Saint-Émilion, France
A distinctive new winery, designed by Foster + Partners in harmony with the surrounding landscape, offers 360-degree views of Bordeaux´s famous vineyards.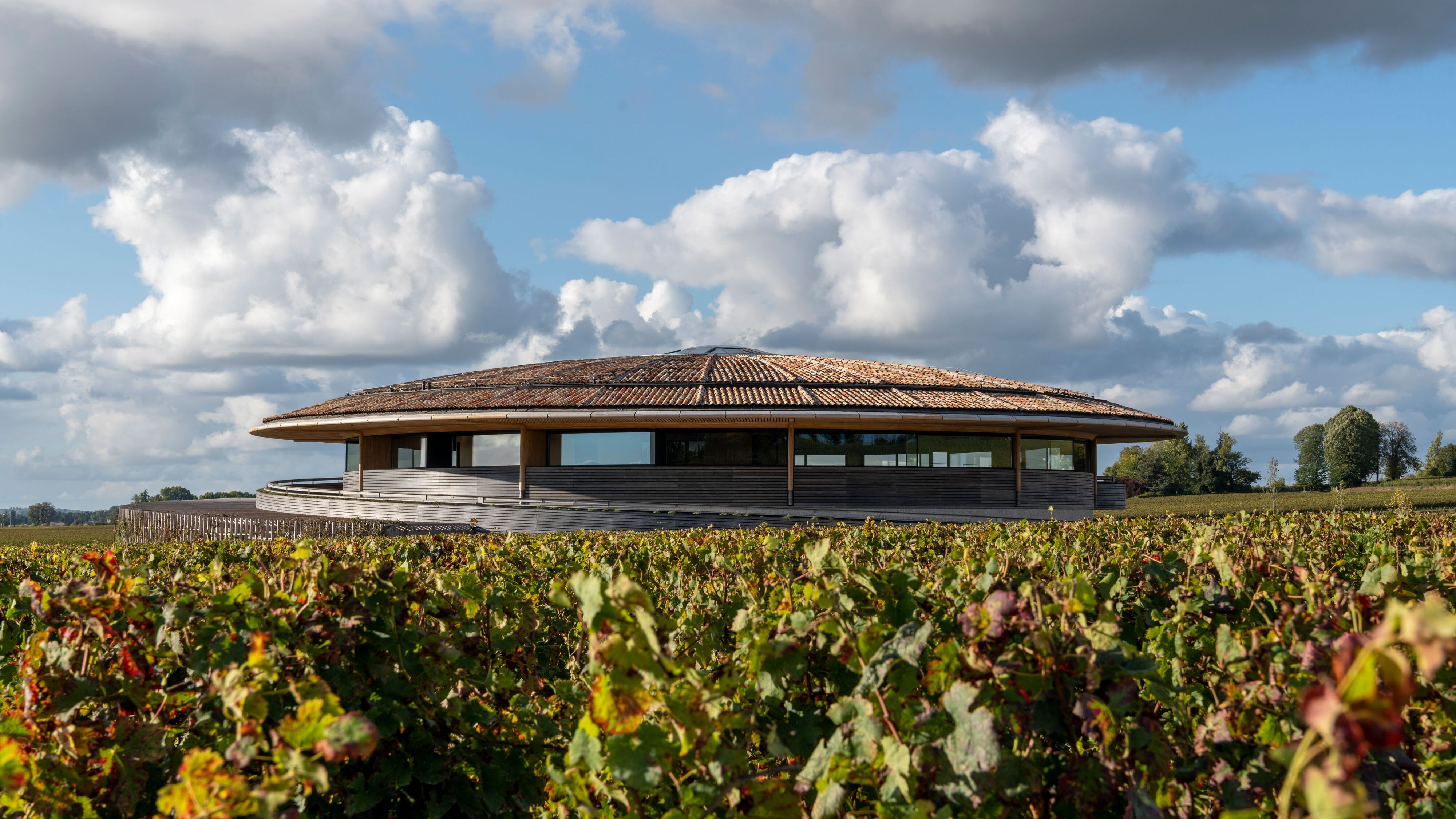 Partially buried in the ground, the circular Le Dôme Winery in Bordeaux, designed by Foster + Partners, emerges as a hill-like form that echoes the gentle slopes of the surrounding vineyards. The unique building is set within a UNESCO World Heritage Cultural Landscape, offering spectacular views to every visitor.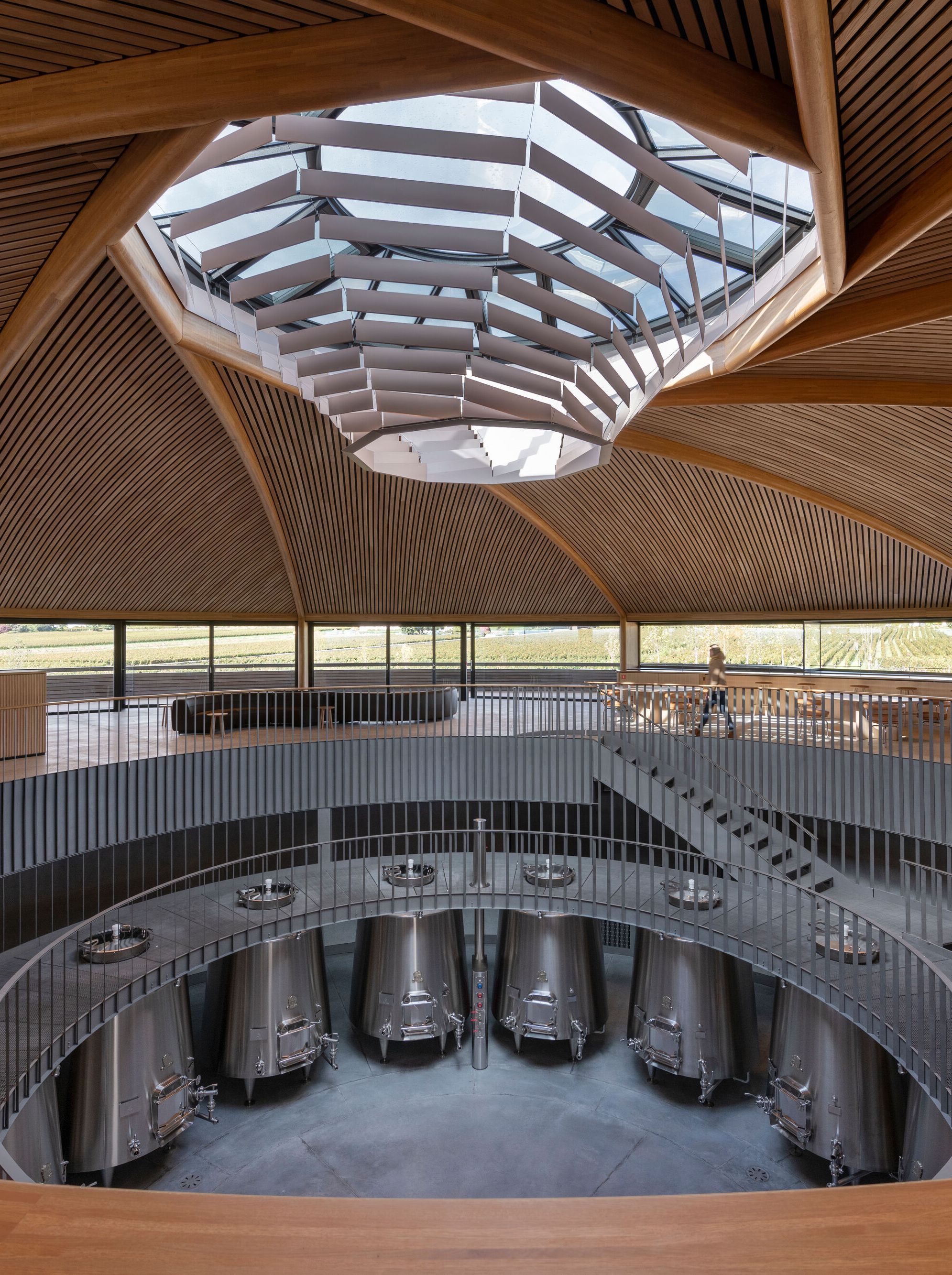 An immersive experience
Two ramps – one external and one internal – allow wine enthusiasts to walk through the different stages of the wine process as they enter the building. The internal ramp leads to the light-filled upper gallery, where an elegant wine bar and tasting tables allow visitors to sample the internationally renowned Le Dôme wine.
Elegant curves
The curved shape of the wine bar is mirrored in the form of our Foster 620 Bench in chocolate leather. Designed by Norman Foster for Walter Knoll, the modular bench is intended, like the winery, to offer two different perspectives – inward and outward. Its rounded silhouette is also echoed in the circular atrium, which allows people to see the wine production and storage spaces below.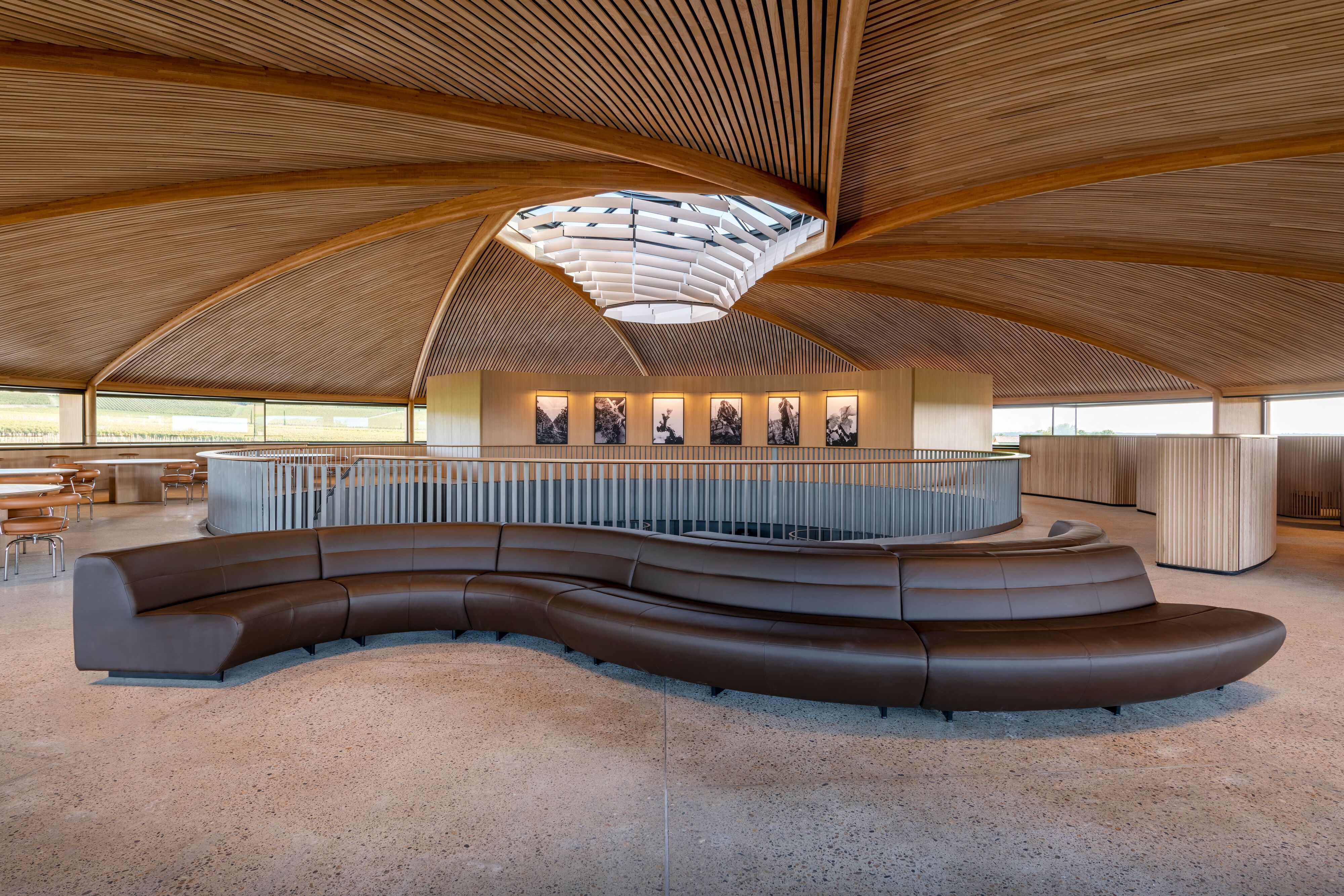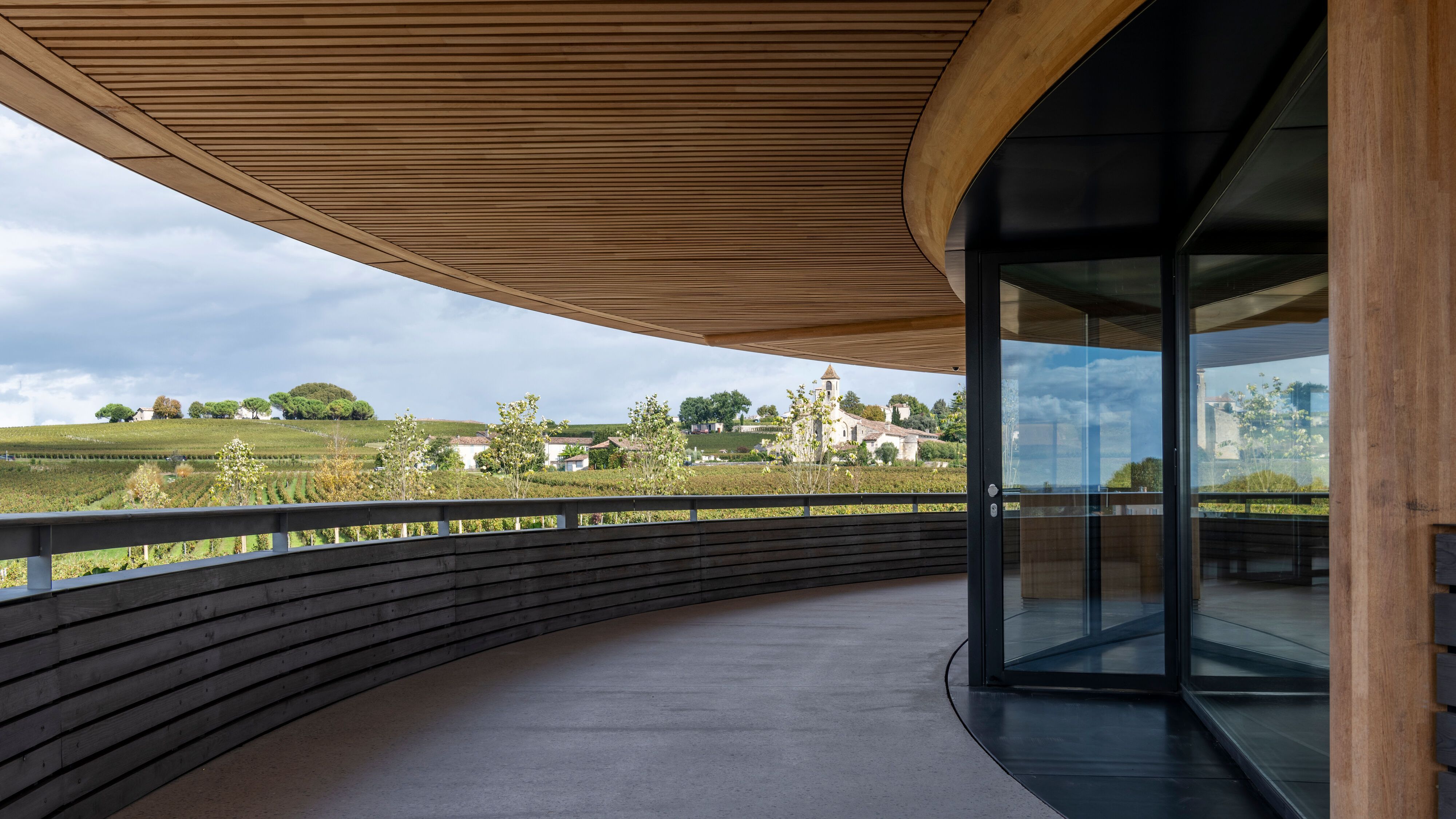 In harmony with nature
The use of natural materials, including recycled local terracotta tiles to clad the roof, further emphasizes the connection between the winery and the surrounding landscape, whose world-famous vineyards are the source of its exceptional wine.