News
Milan Design Week 2022
We transport you to Milan, where we presented our new products in an exciting exhibition space during this year's Design Week from 7 to 12 June 2022.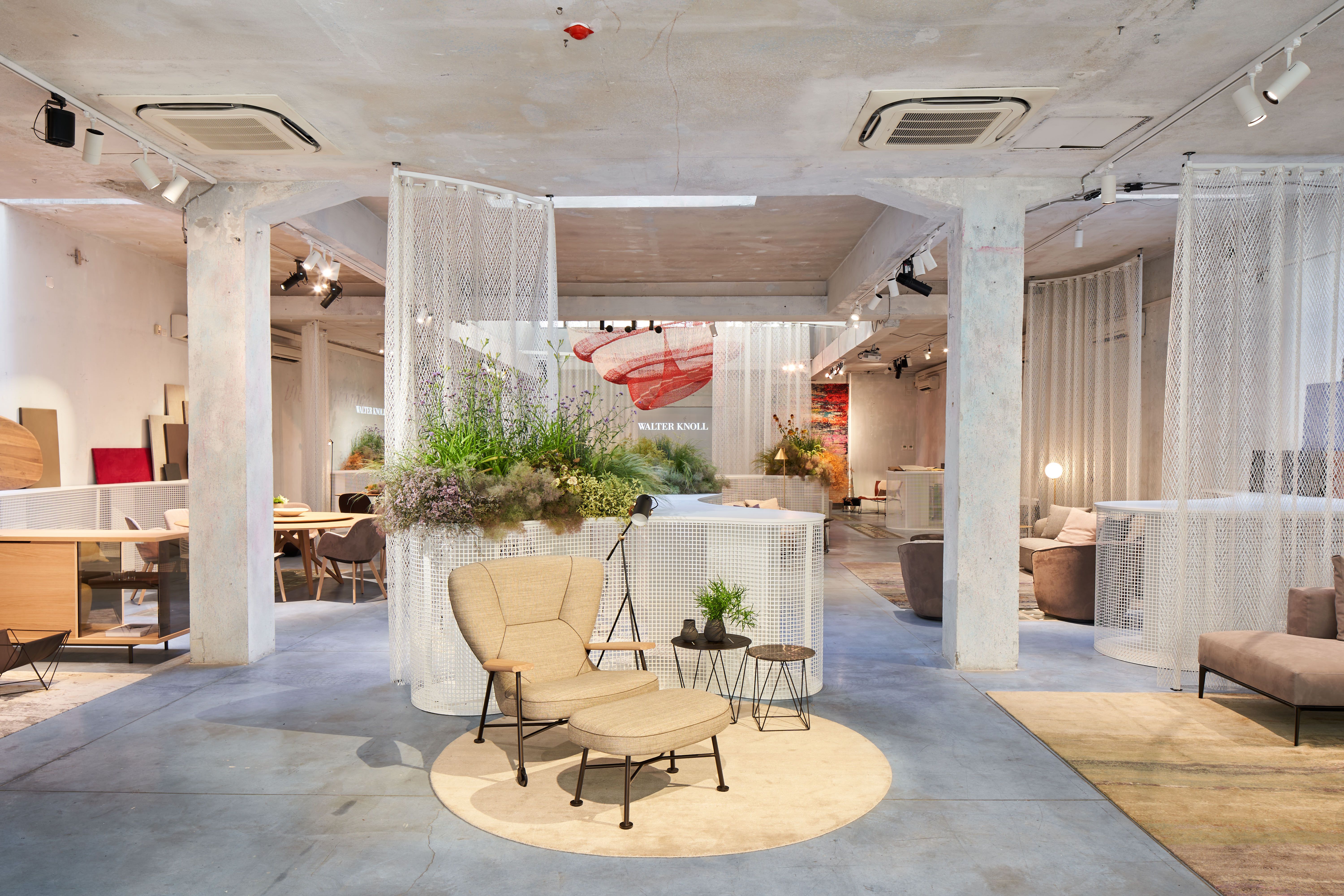 After a two-year break, a great longing has been fulfilled for both us and many of our visitors: meeting people, getting to know new things, being inspired and having a good time together. This year we have consciously chosen a location in the middle of the city, in the Brera Design District.
There we showed new products and materials, you can find an overview of all the news here.
Welcome to the Rimessa dei Fiori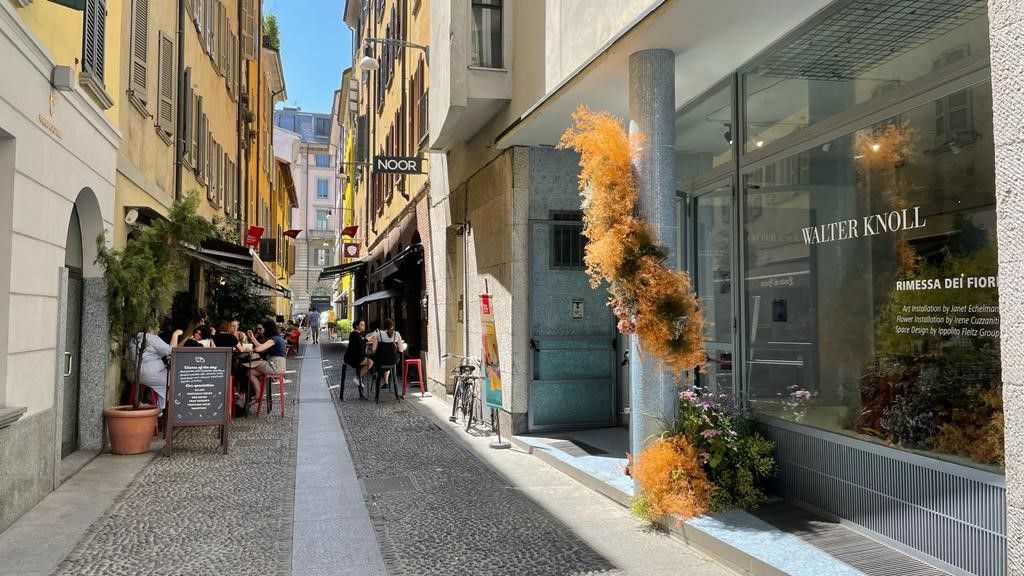 Dolce Vita is back
The visit to us started in Via San Carpoforo, a small typical Italian alleyway leading to our beautiful location.
Fresh, airy, light
The post-industrial location where we showed our new products is a former flower storage warehouse. Hence the name – which translates to: The Flower House.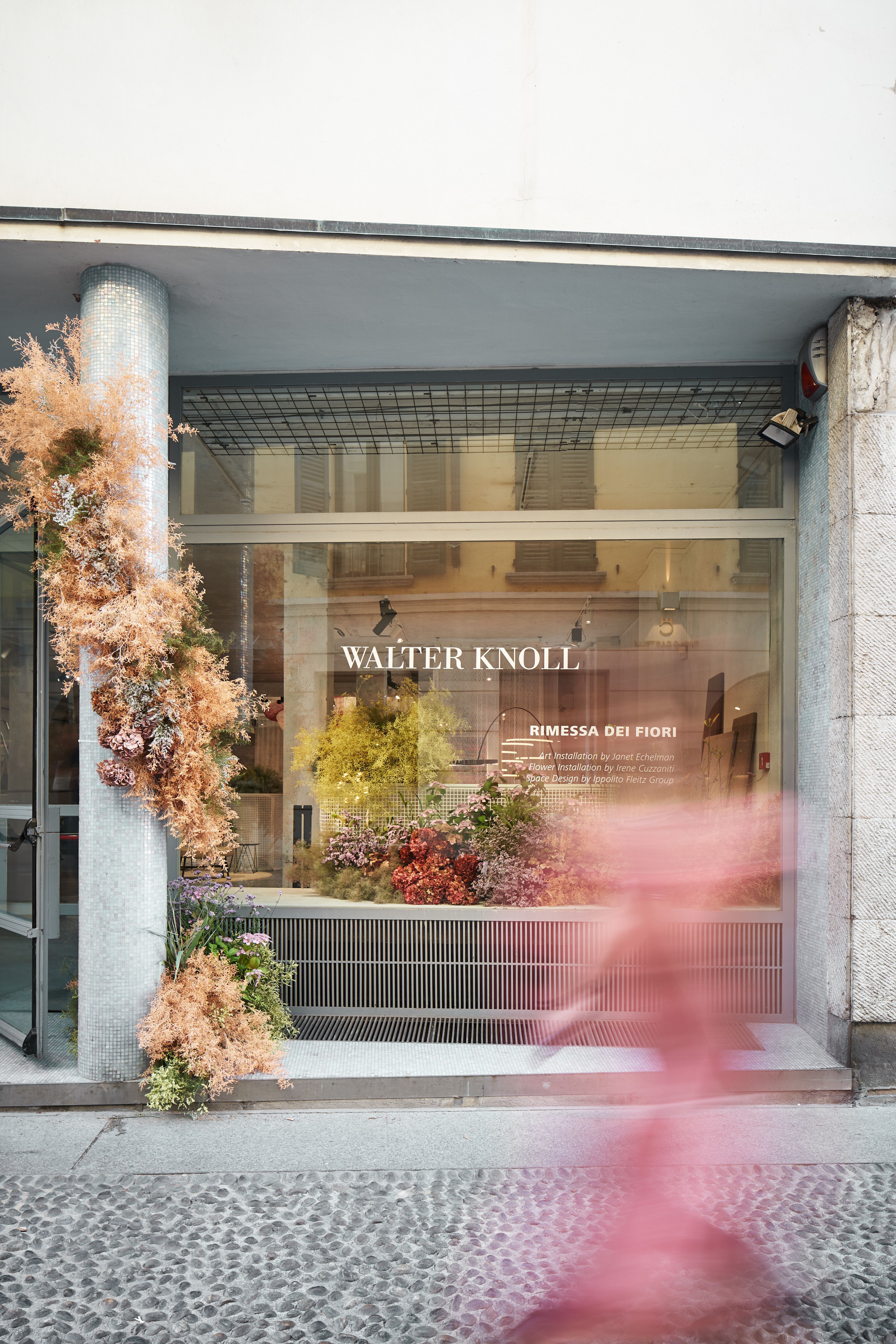 In addition to our new furniture and materials, the space was filled with artfully arranged floral displays by Milan-based landscape architect and florist Irene Cuzzaniti.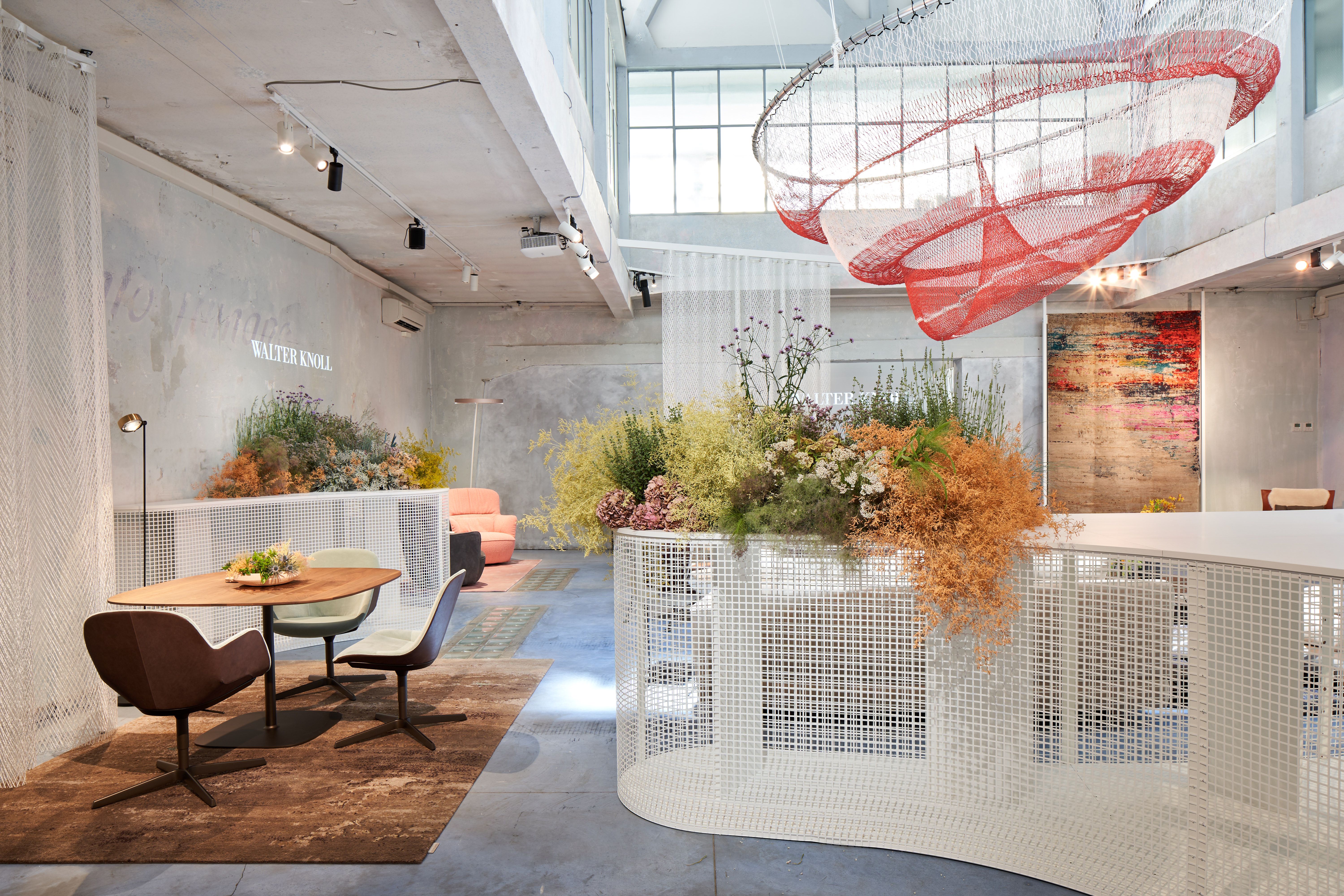 Natural Elegance
The floral installation which consisted of dried flowers and fresh plants, created some instagrammable moments for our guests. Irene Cuzzaniti's floral art brought the beauty of nature into the space - a wonderful complement to our own color and form philosophy Natural Elegance.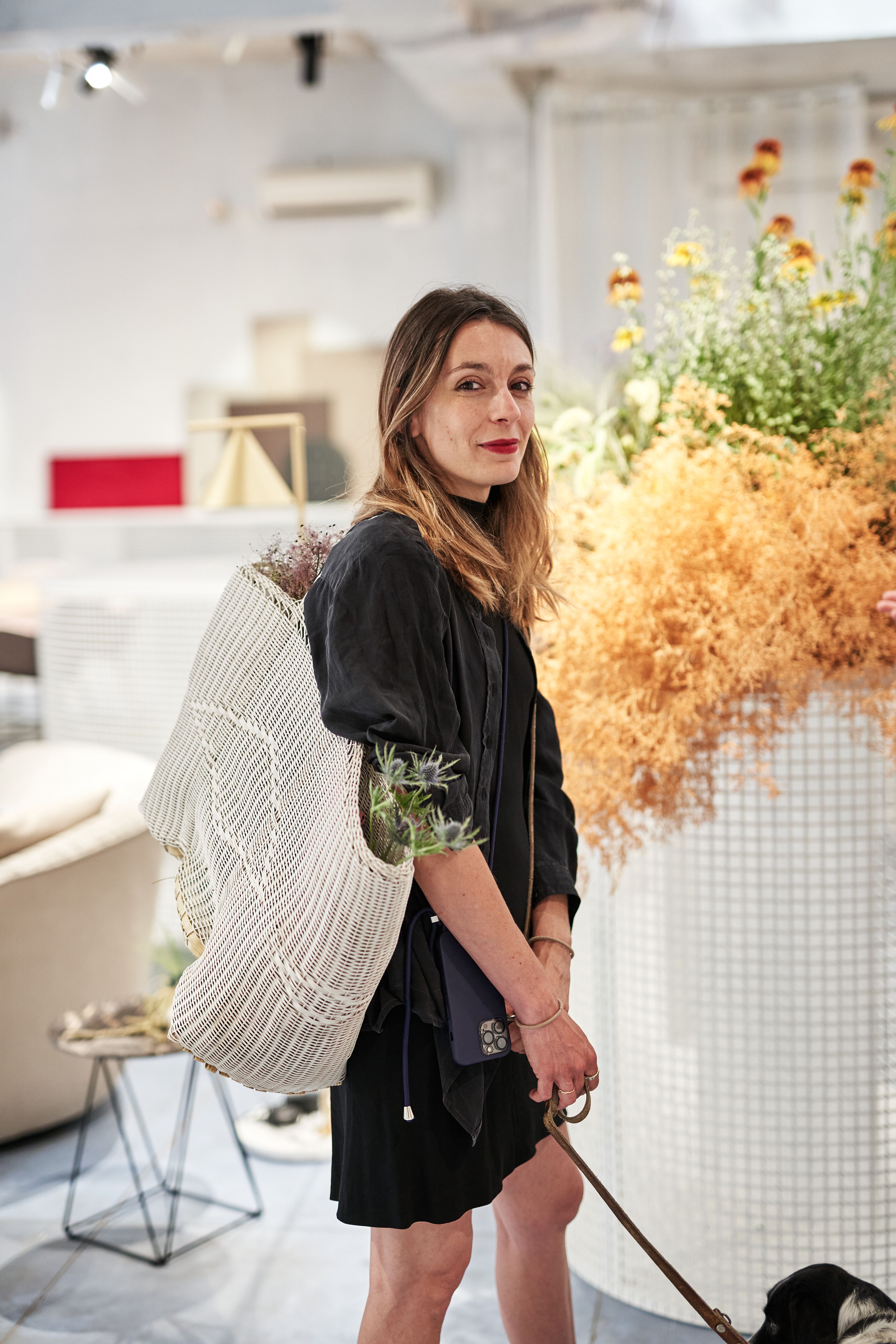 Art & Craftsmanship
Craftsmanship is the refinement of design - this Bauhaus principle still characterizes Walter Knoll today: innovation, the finest materials and outstanding craftsmanship determine our understanding of quality.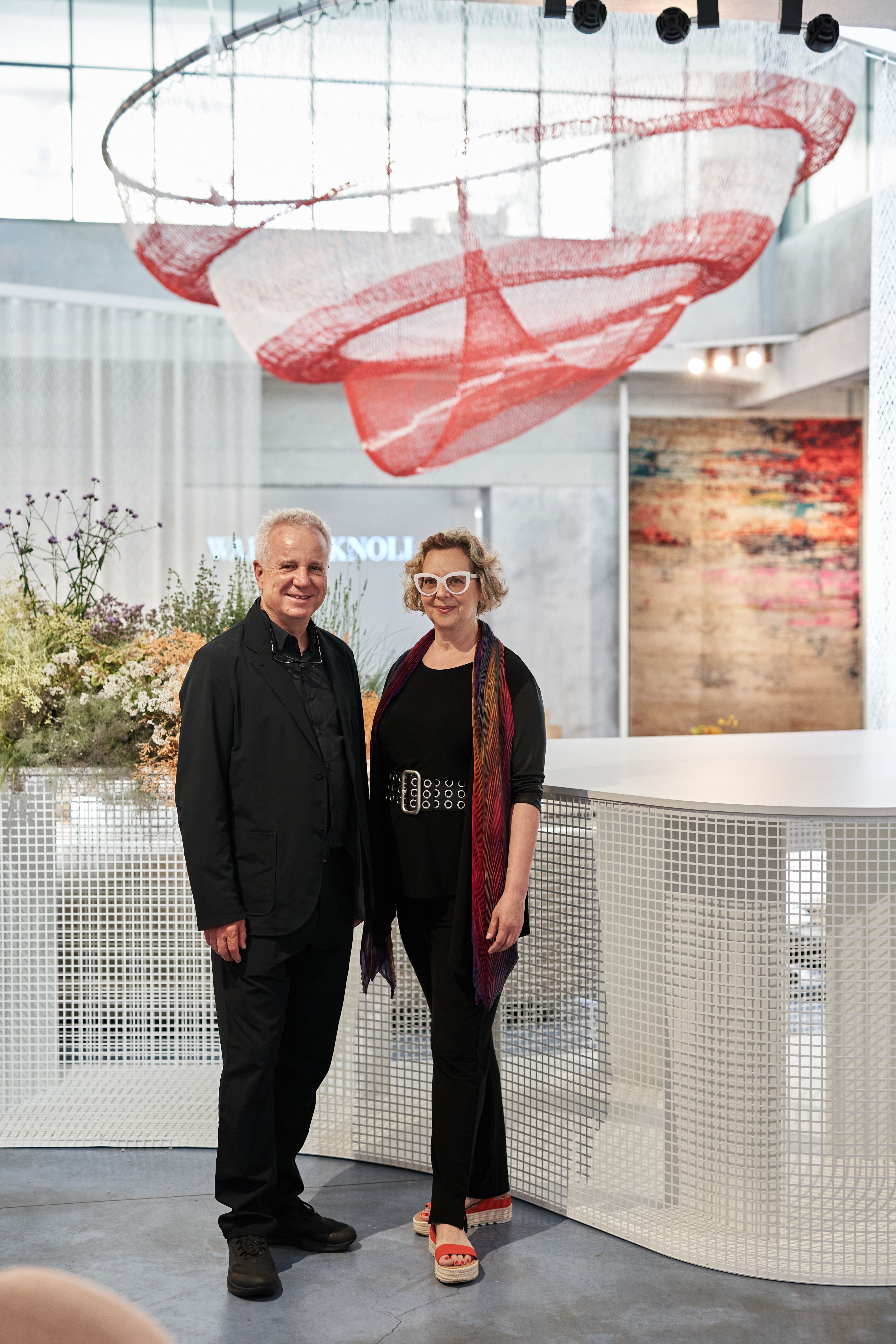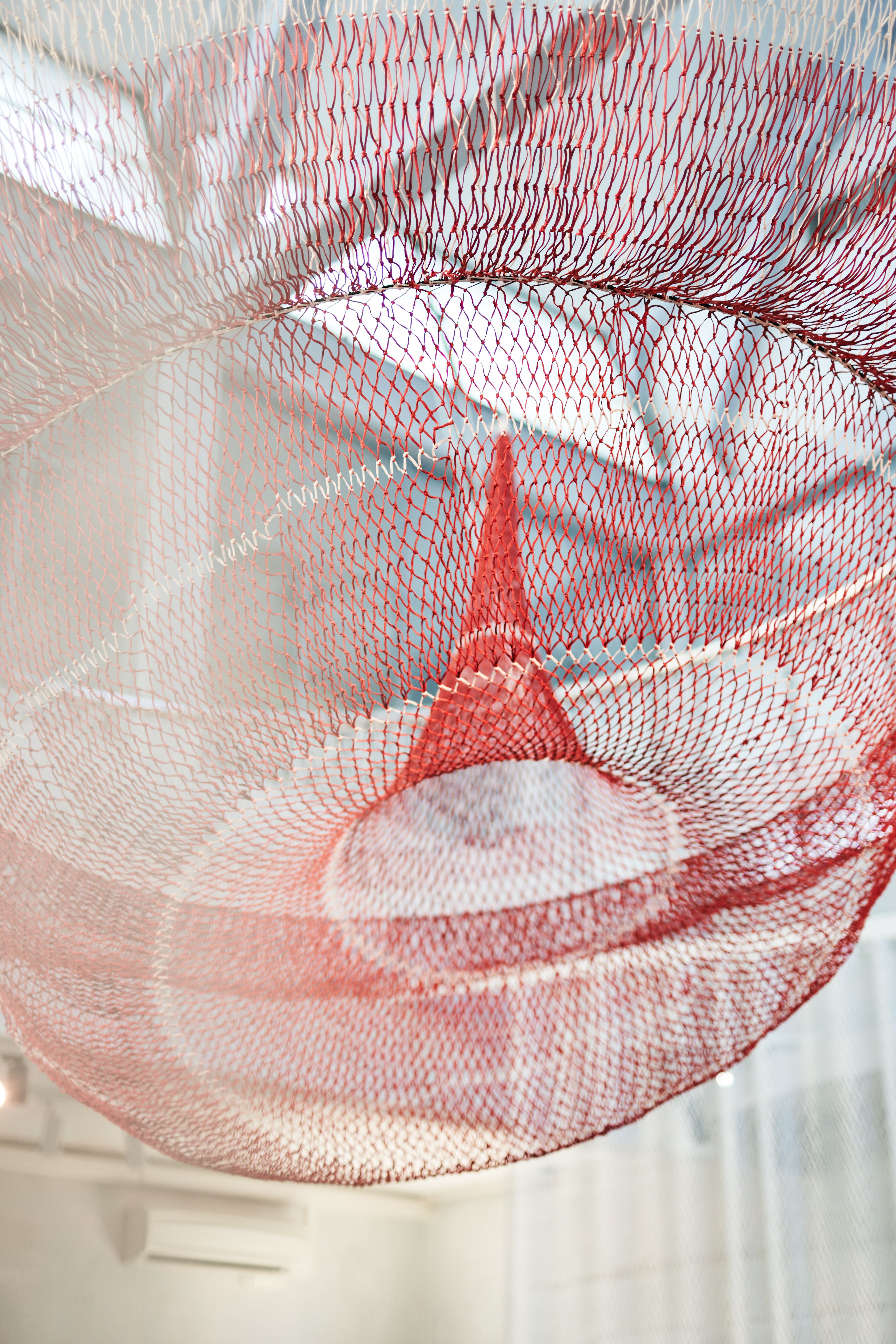 We share this unconditional appreciation of craftsmanship with the American artist Janet Echelman, one of whose impressive works of art we had the pleasure of exhibiting in our location. She too puts craftsmanship at the heart of her work, using both ancient craft techniques and modern digital software to create her unique sculptures.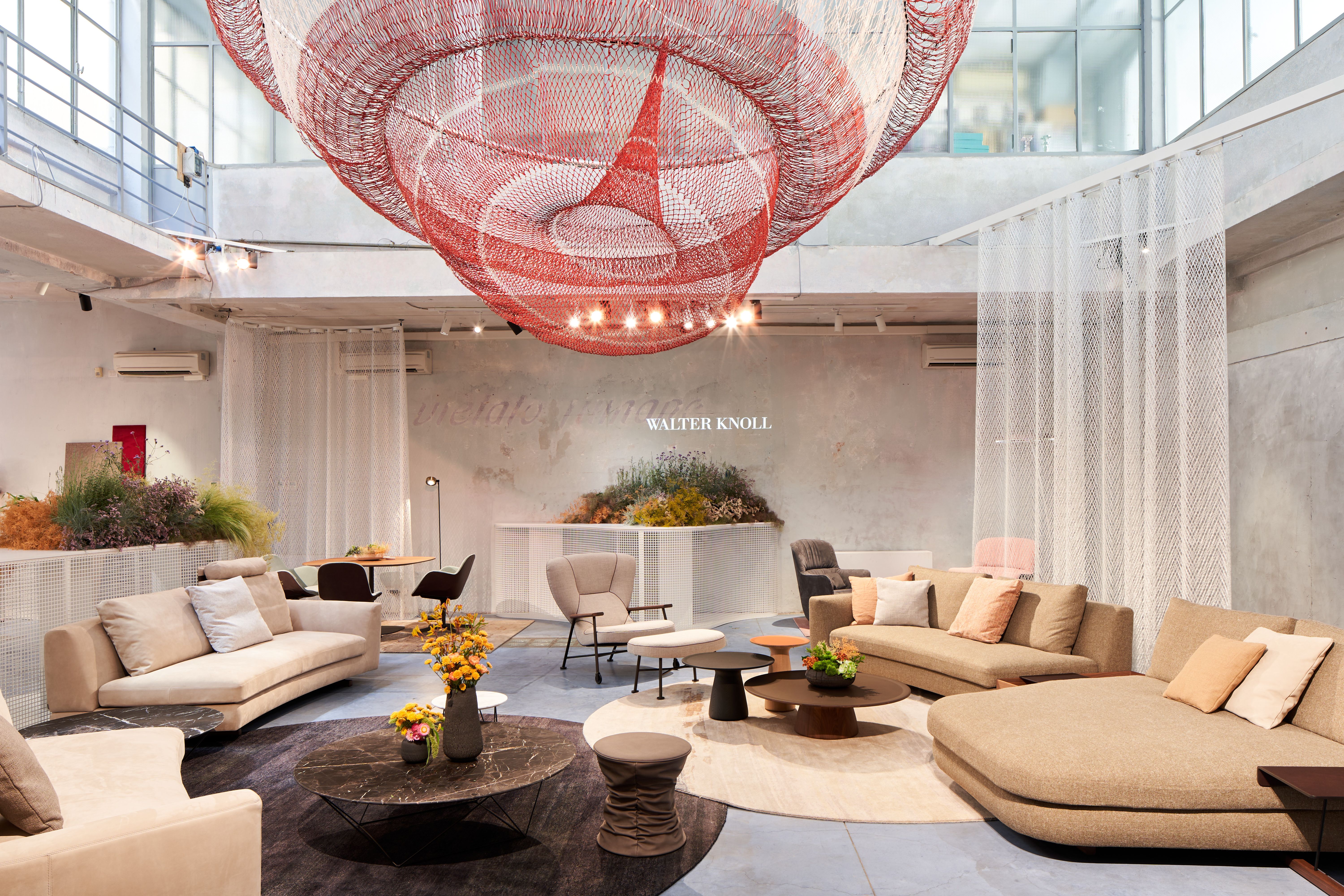 The relationship between art and space
Janet Echelman's speciality: sculptures on the scale of buildings that have hovered over Munich's Odeonsplatz or West Hollywood's Sunset Strip. The artwork shown is a 1/10 scale model of her work "She Changes", which Echelman originally used for herself to test new forms and materials.
With us, she exhibited in an interior context for the first time ever. Directly beneath the poetic sculpture, visitors were able to discover the redesign of our Tama Living Sofa - with new geometries and the luxurious Double Récamiere.
Focus on sustainability
How can we make trade fairs more sustainable in line with our values?
Our concept is based on the principles of sustainable design. First rule: as little material as possible. The space was left as it was - without adding walls or floors. After all, the principle that applies to us as well as to our partners is that everything we do must also provide value tomorrow.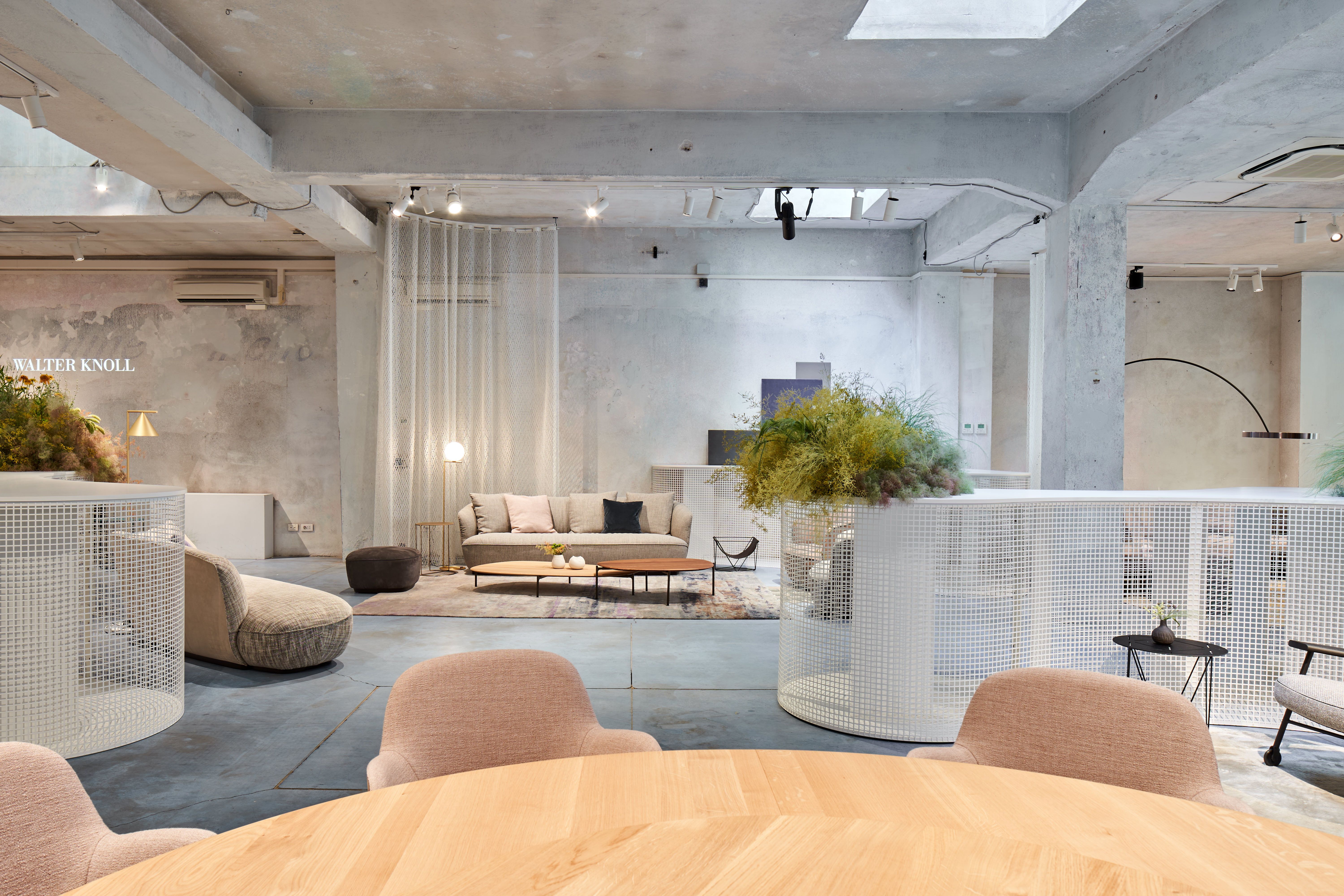 The space was designed by our long-term partners from the interdisciplinary design studio Ippolito Fleitz Group. They used delicate and transparent elements to create an airy, light atmosphere. Dissolved organic volumes of open white grid zoned the area and created an abstract spatial context.
All temporary objects used in the design are sustainable: the room dividers could easily be disassembled into wood and metal after the week and recycled by type, brandings were thrown onto the wall with light projections instead of being fixed, curtains and other styling elements can be compactly packaged and reused by us in many other contexts, such as our Brand Spaces.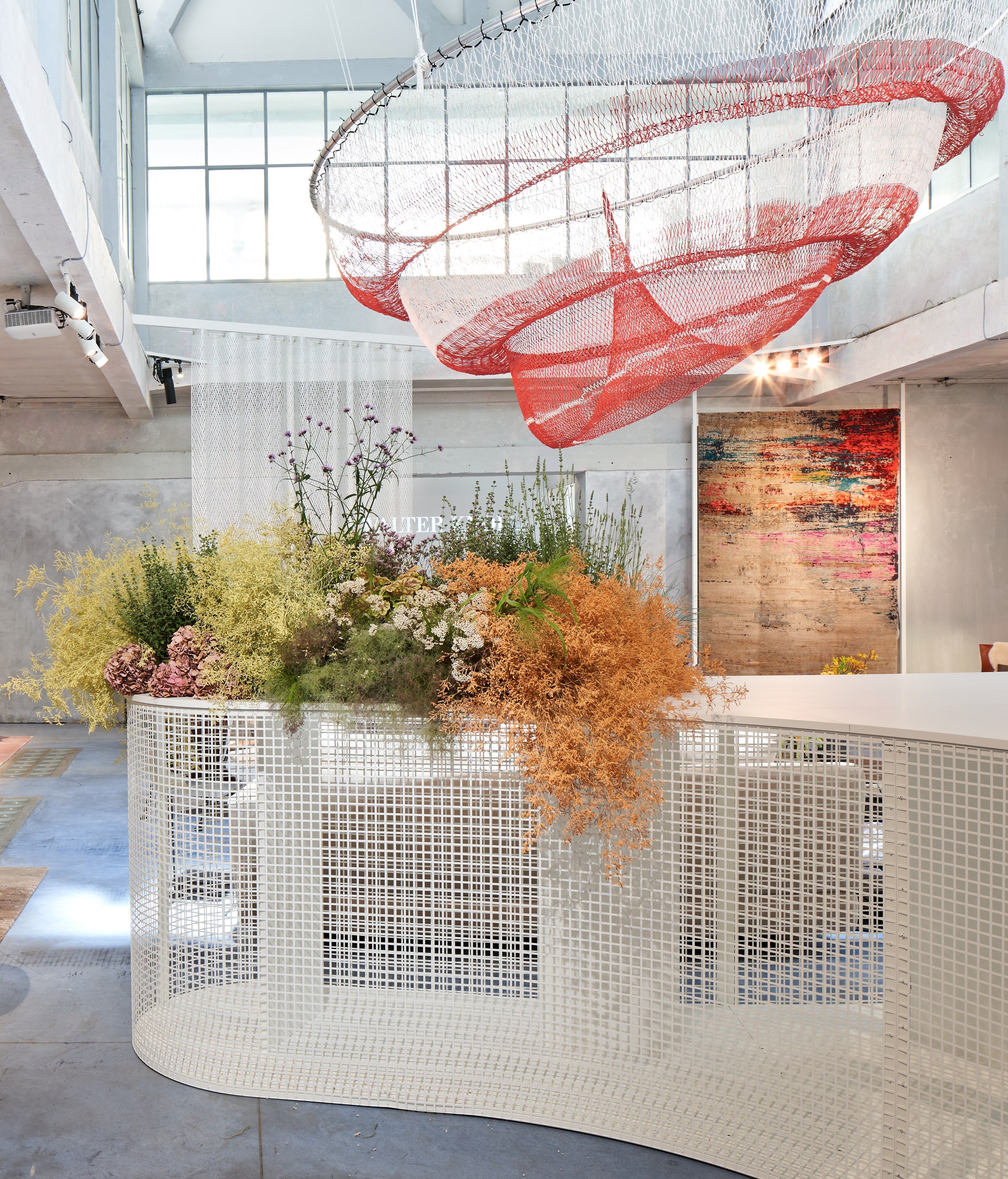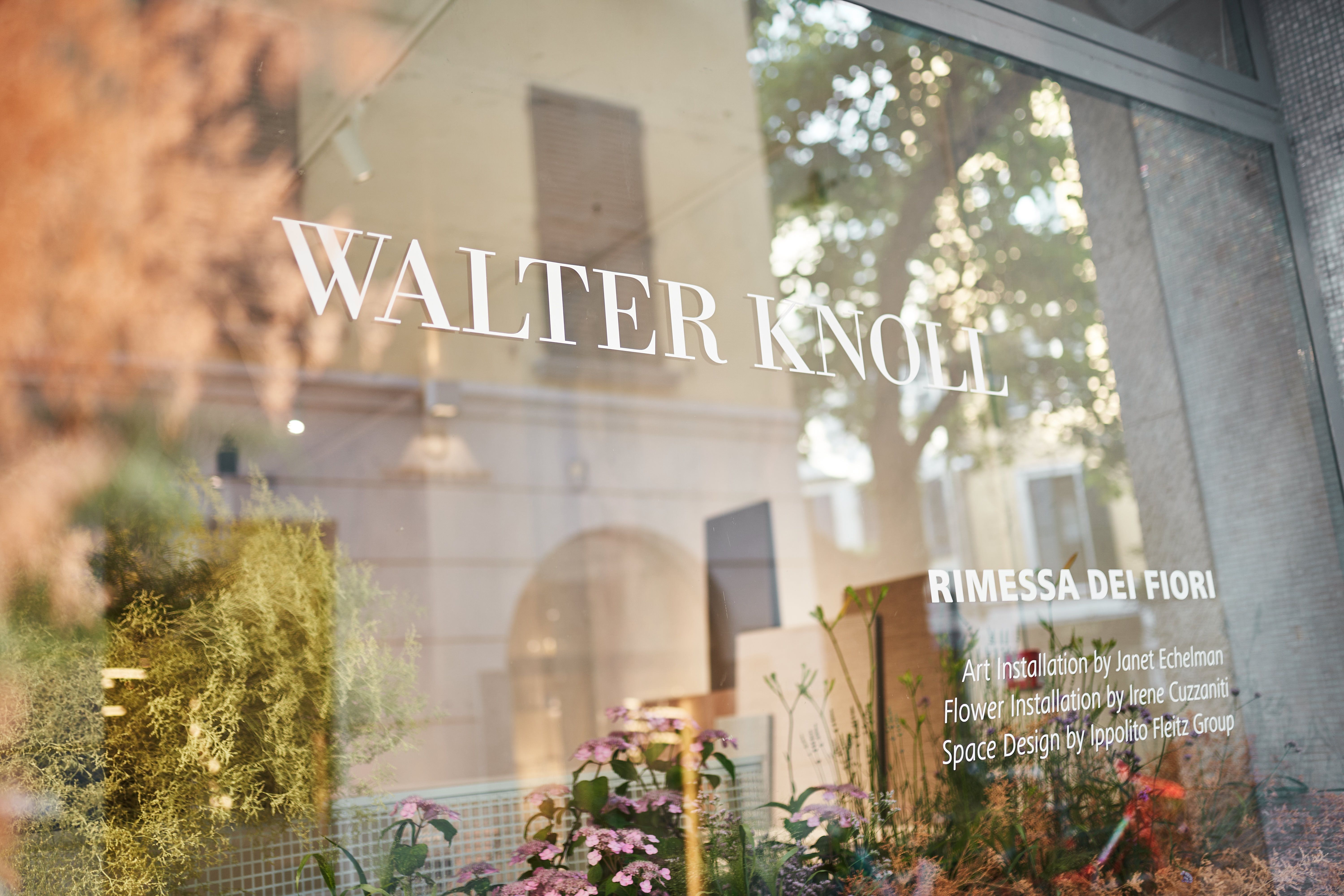 Will we see you again next year?
Stay up to date with our newsletter and be the first to know about our events and news.