Norton Museum of Art in West Palm Beach, Florida, USA
Past and present come together in an extraordinary art space in Florida.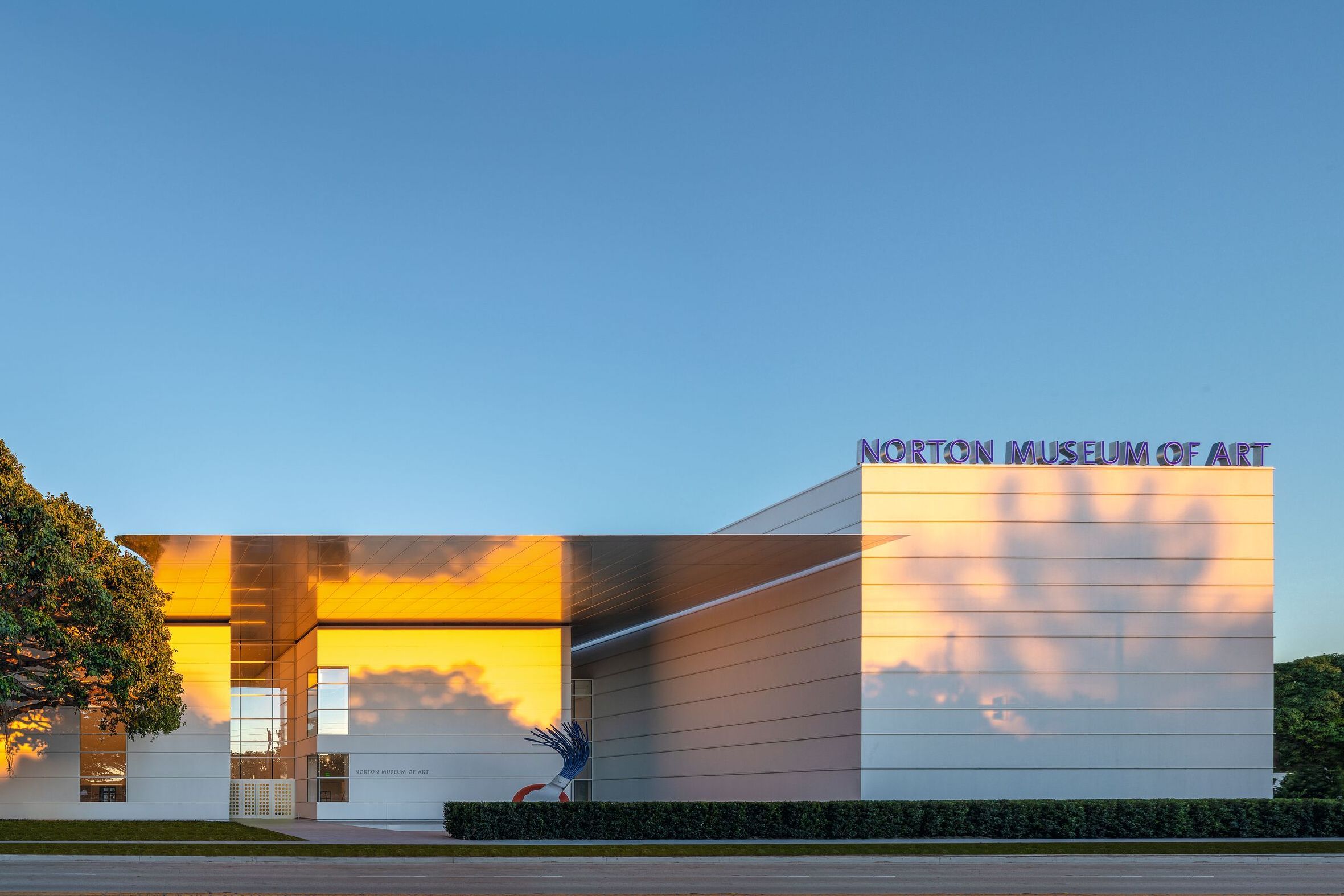 Before the entrance of the Norton Museum of Art, a good hour's drive north of Miami Beach, stands a sculpture, almost six meters tall, in a rectangular water basin. "Typewriter Eraser, Scale X" by Claes Oldenburg and Coosje van Bruggen from 1999 celebrates a tool from a past era. The brush fibers of the eraser stand out strikingly and stridently in the air, pointing toward the new extension by Foster + Partners.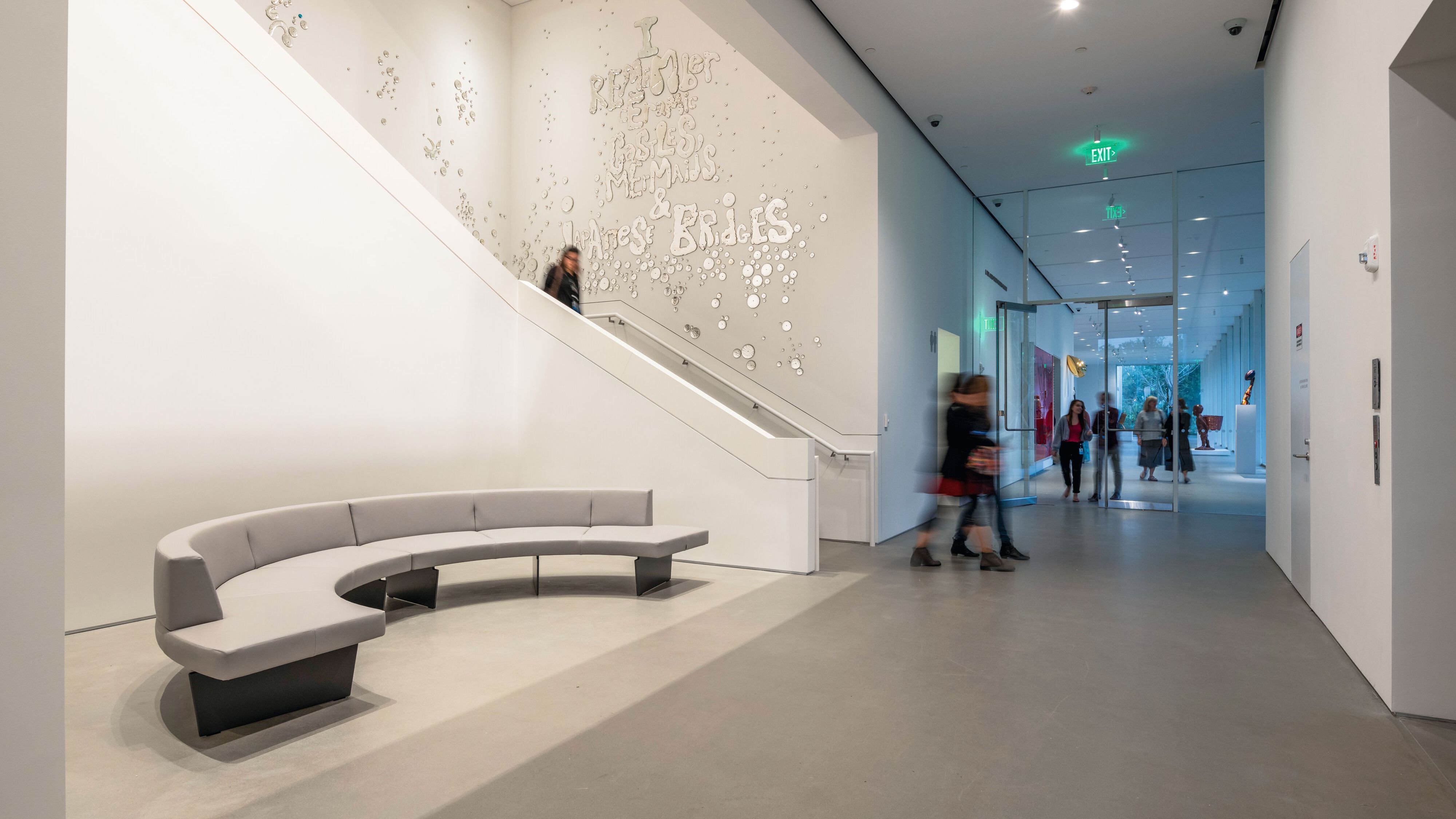 The Norton Museum of Art opened in 1941. It is home to the industrialist Ralph Norton's collection; around 7,600 works from a wide range of eras are on display here. The extension and garden were added recently, offering 35 percent more exhibition space, and a large tropical garden laid out by Foster + Partners along the south side.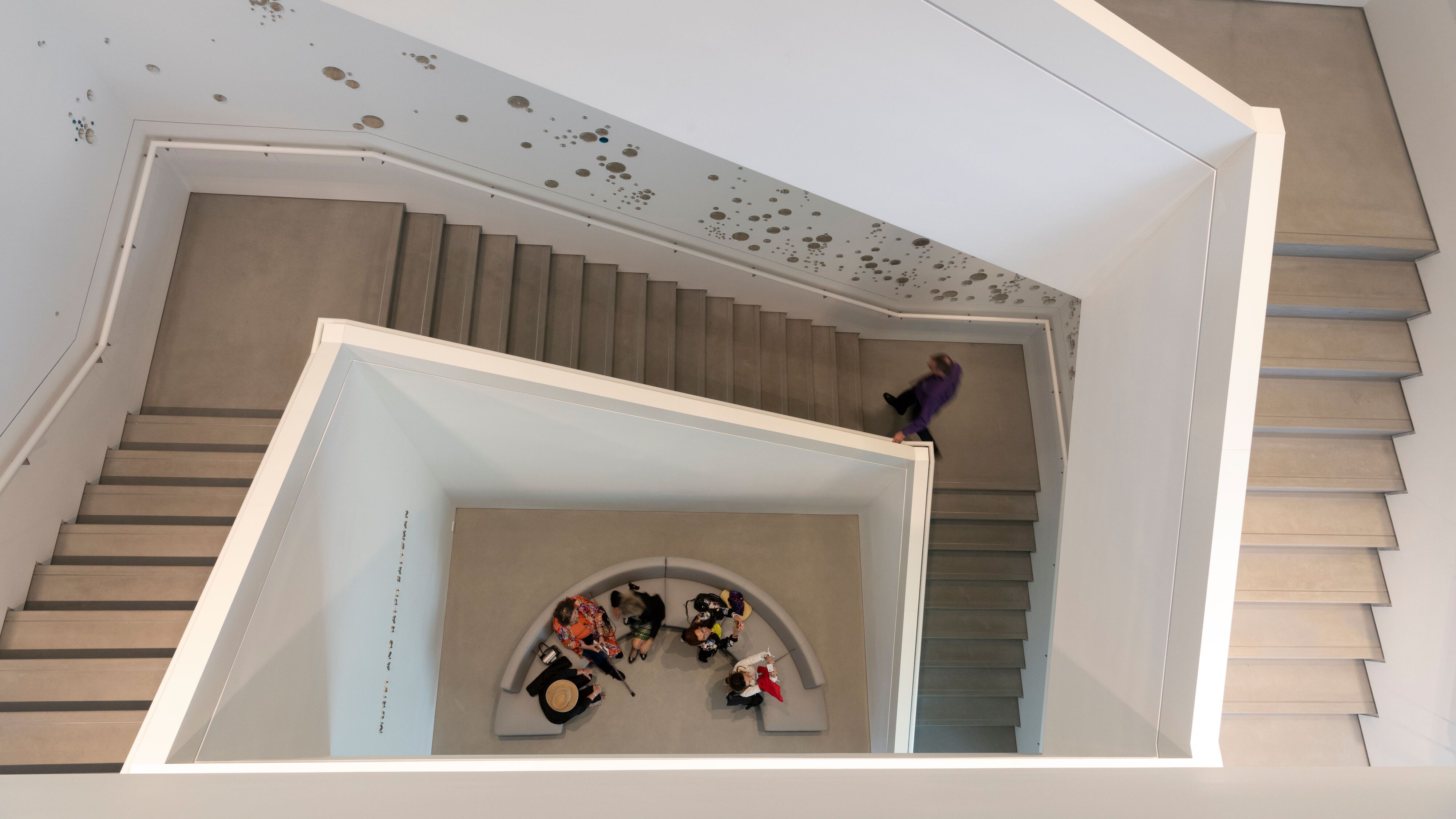 Cool, but not cold
Foster 512 benches with a graphite gray frame await visitors in the exhibition rooms. A semicircular version of the model that Foster + Partners designed for Walter Knoll can be found by the stairway.
Understatement in rooms and furniture – the stage belongs to art and nature.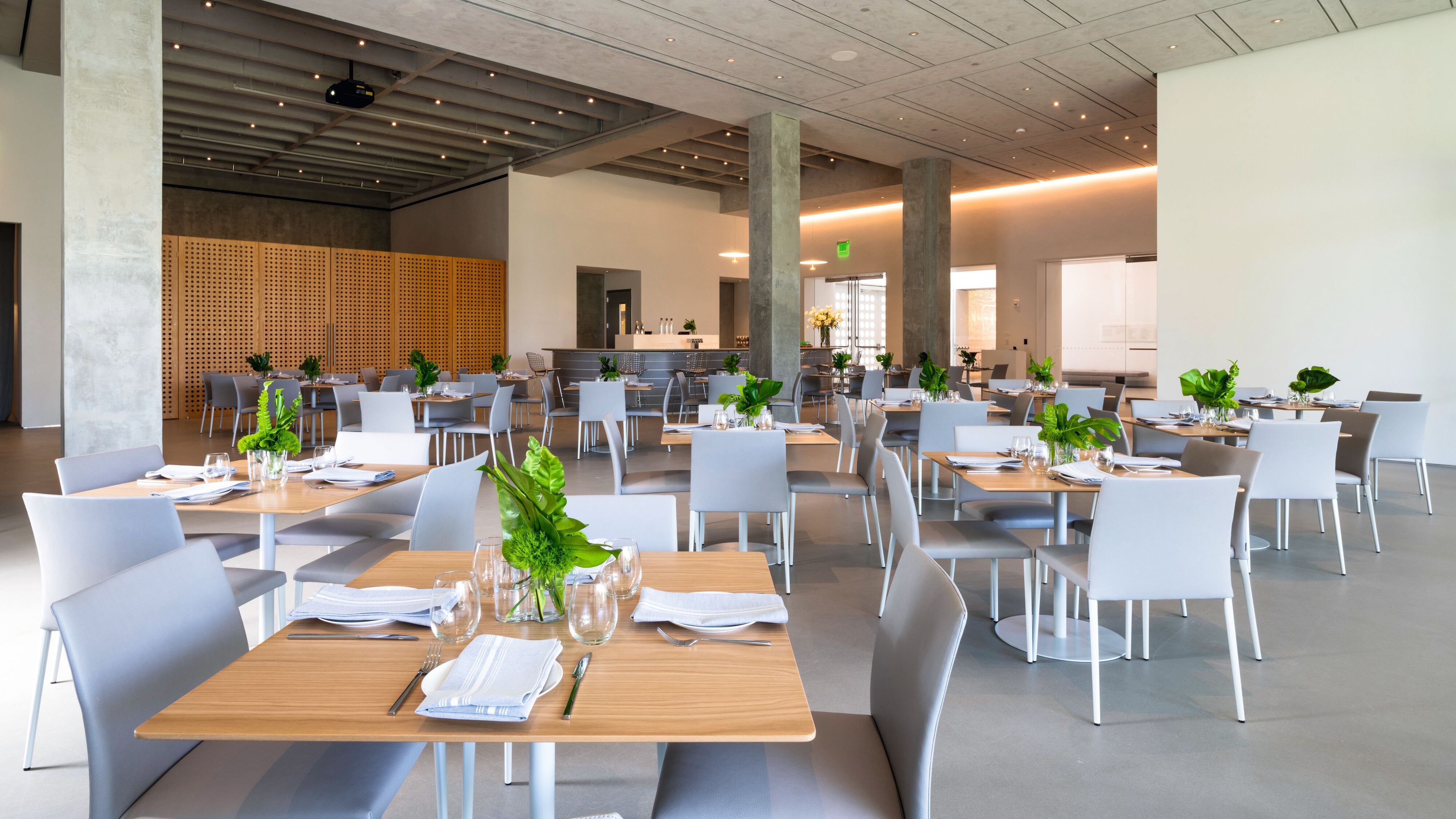 The museum reopened in 2019, and its airy elegance is perfectly suited to the Walter Knoll furniture. For the newly created restaurant, the Deen chair designed by EOOS for Walter Knoll was selected. Its white legs are custom made for the space, which offers a view of the tropical garden. "The chair is very comfortable, has a good height for dining, and looks good from behind too," state the architects from Foster + Partners. "The coated chair legs also complement the new micro-terrazzo floor of the restaurant."