References
One Twenty Wembley Stadium in London, United Kingdom
Clear lines and high-quality furniture enhance the chic identity of the One Twenty club in Wembley, London.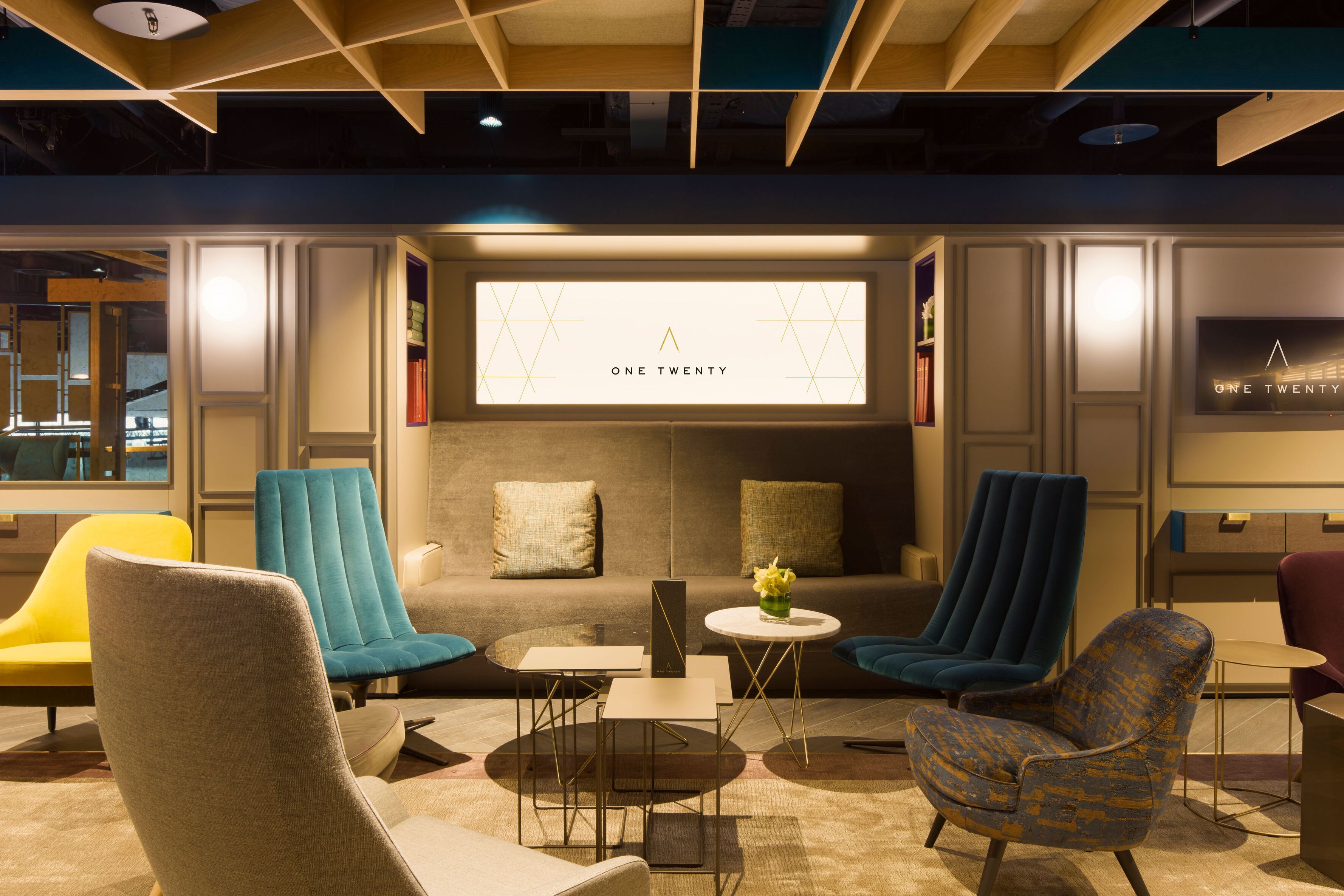 As an exclusive meeting place, the Wembley club's One Twenty suite in London's legendary Wembley Stadium welcomes members and guests in a refined atmosphere.
Geometric aesthetics
The clean, geometric design of the lounge area of the club and the One Twenty logo is emphasized by inviting seating areas with our 375 armchairs, Healey Lounge chairs and Oki side tables.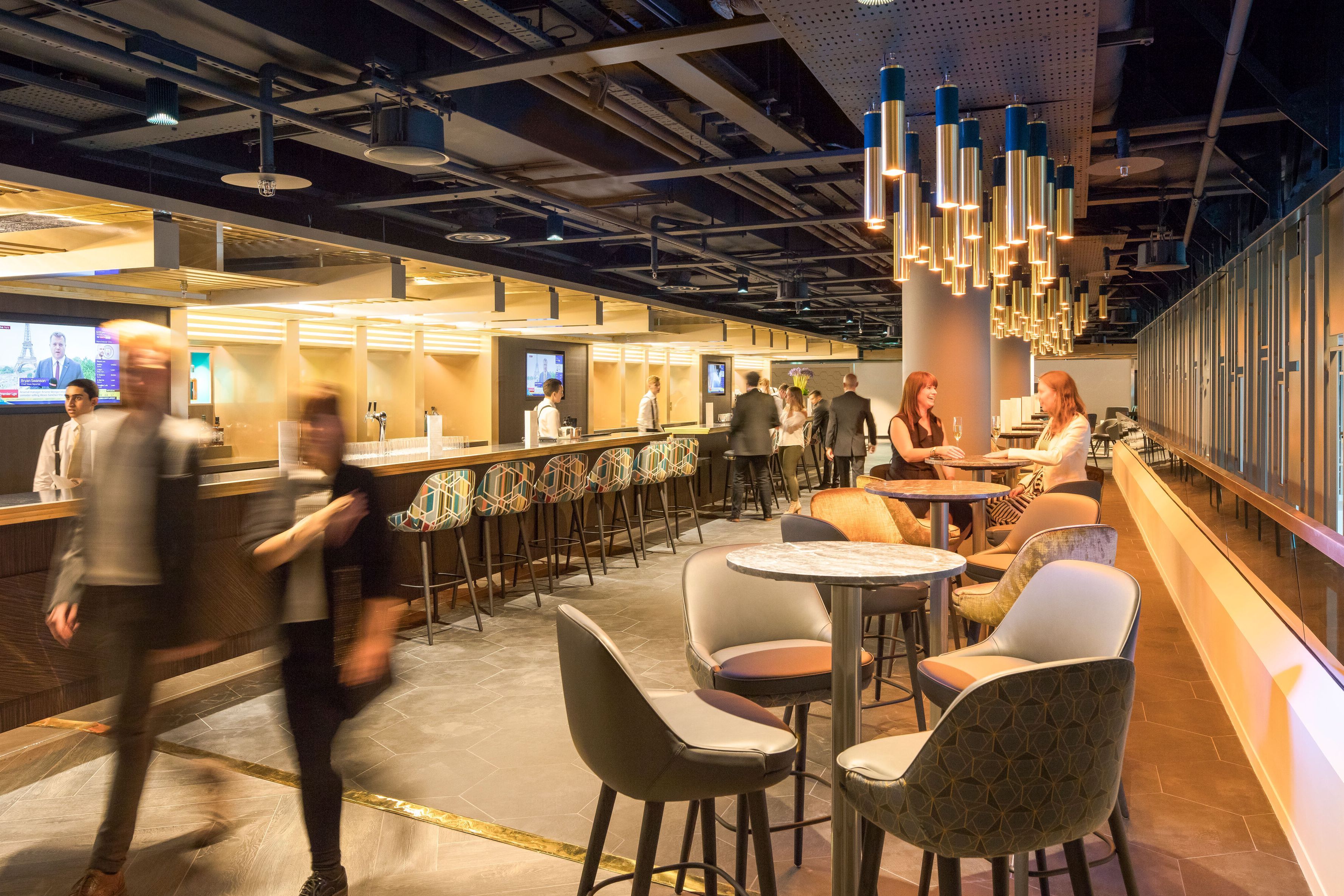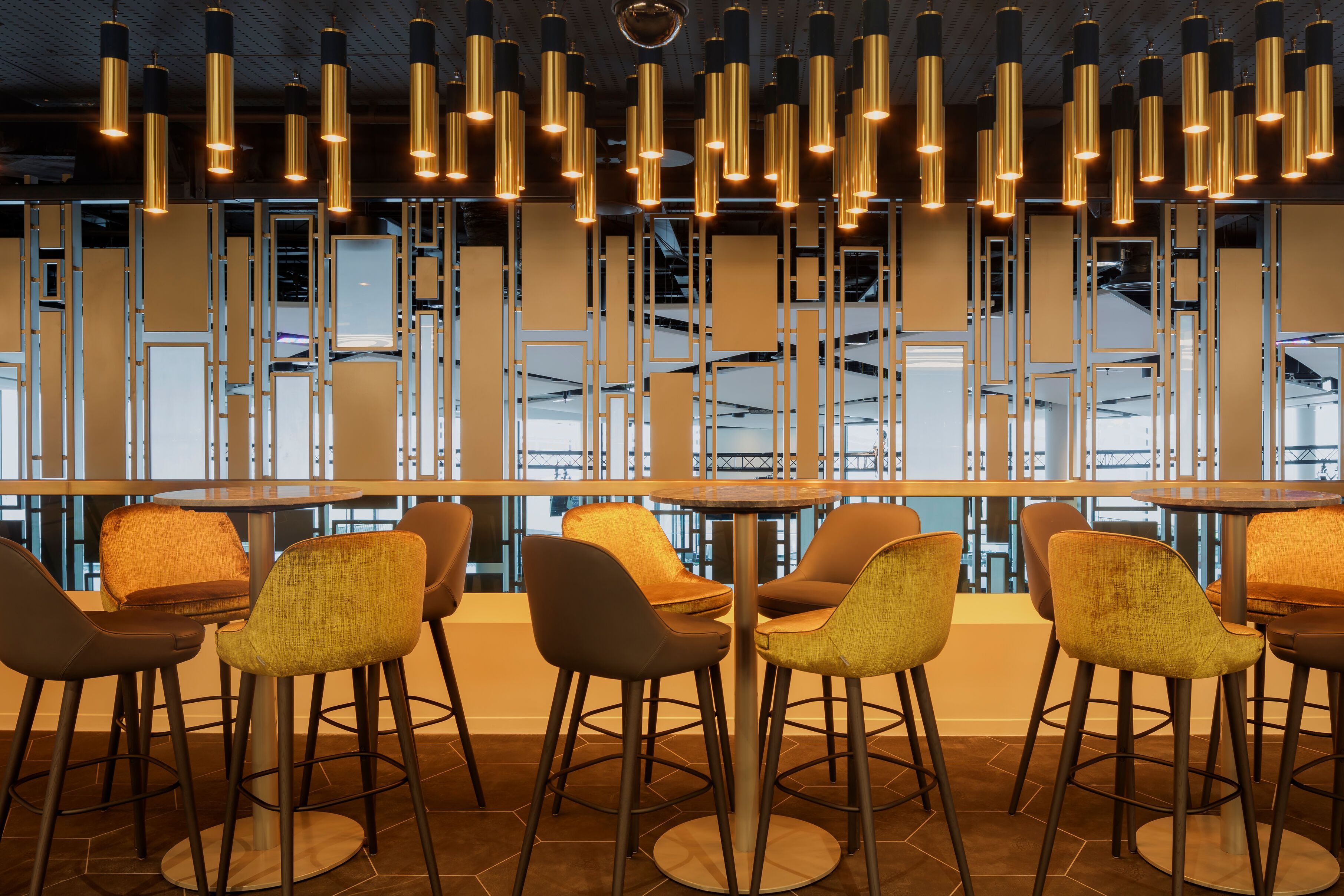 Our 375 barstools, upholstered in brightly patterned fabrics from Maharam, provide a colorful highlight in the suite. They complete the geometric concept of the room, and are an expression of excellent style and comfort.