News
Our New Arrivals for Today's Working Worlds
The design of a working environment is a key factor in personal well-being and high performance. Walter Knoll brings quality into a space. For us, the quality of a workspace is demonstrated by the fact that people are happy to stay and work there.
Today's Working Worlds
How can a company facilitate the creativity, performance, and motivation of every team member?
Today, everyone from entry level to top management makes a conscious choice when it comes to their workplace and location, ensuring it suits their particular situation. People are looking for variety and choose the place where the particular job can be done best. And that has to be catered to.
The same room and the same furniture can be used for different situations and are no longer assigned to just one function. This is where people can naturally perform at their best, resulting in communication, creativity, and success. Our furniture creates added value.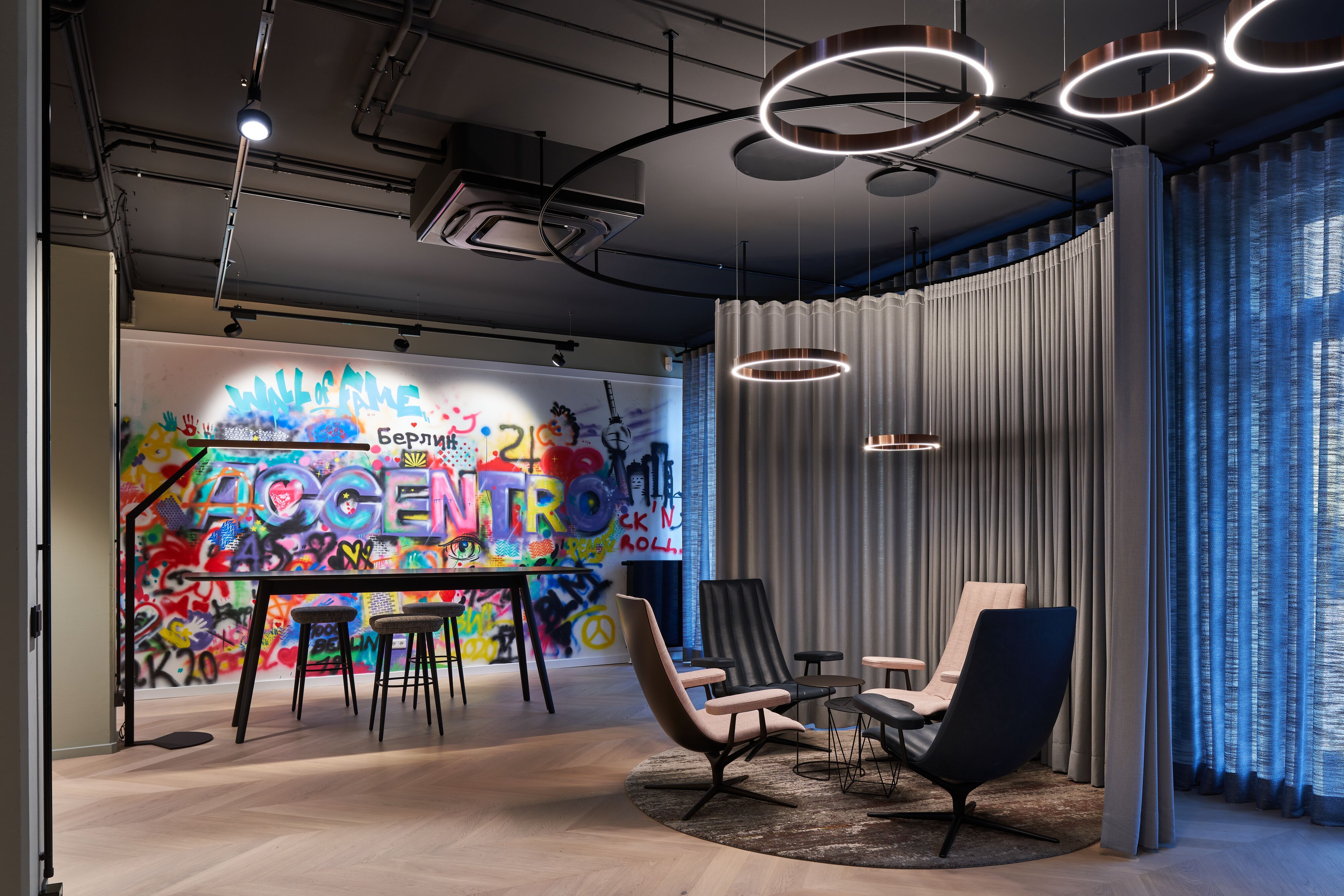 Company power house
Meeting in a common place is of great importance for corporate spirit. That people feel comfortable there is the basic prerequisite for an attractive workplace. Our environment shapes our thinking and behavior. For us, its sensory nature plays a role in our working lives, because the level of well-being is a factor that affects optimal performance in the long term. A sensory space allows us to be creative and add value.
This is how an office can be adapted to many situations
We focused more on this topic with our new products. Our furnishings allow offices to be designed to offer alternatives: different areas for different situations. A modern conference room therefore allows meetings at a spacious table, while confidential conversations are held in a seating area nearby, with a carpeted floor. Team meetings in small groups take place on comfy sofas. This is how the office supports different situations – with a variety of furniture and areas.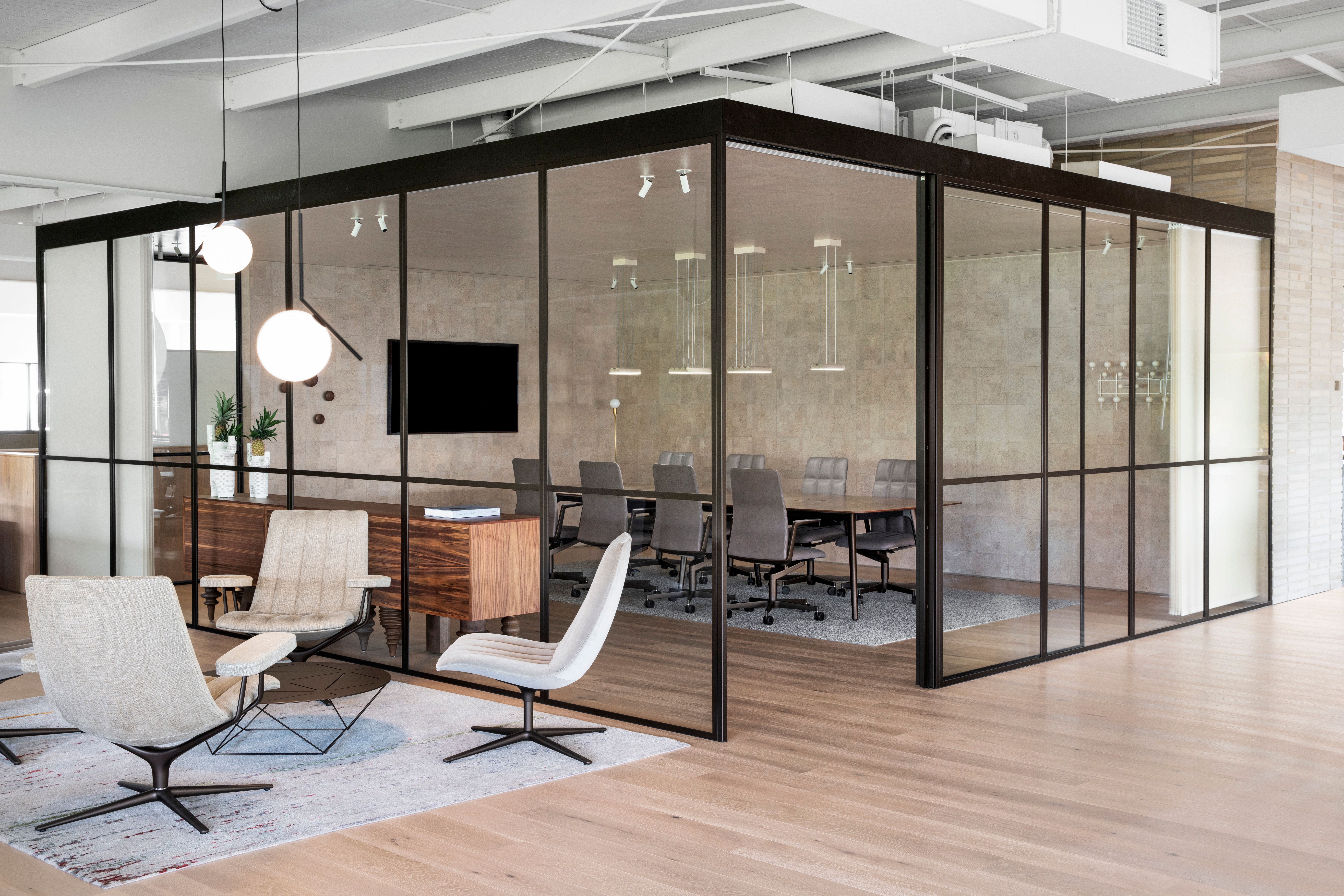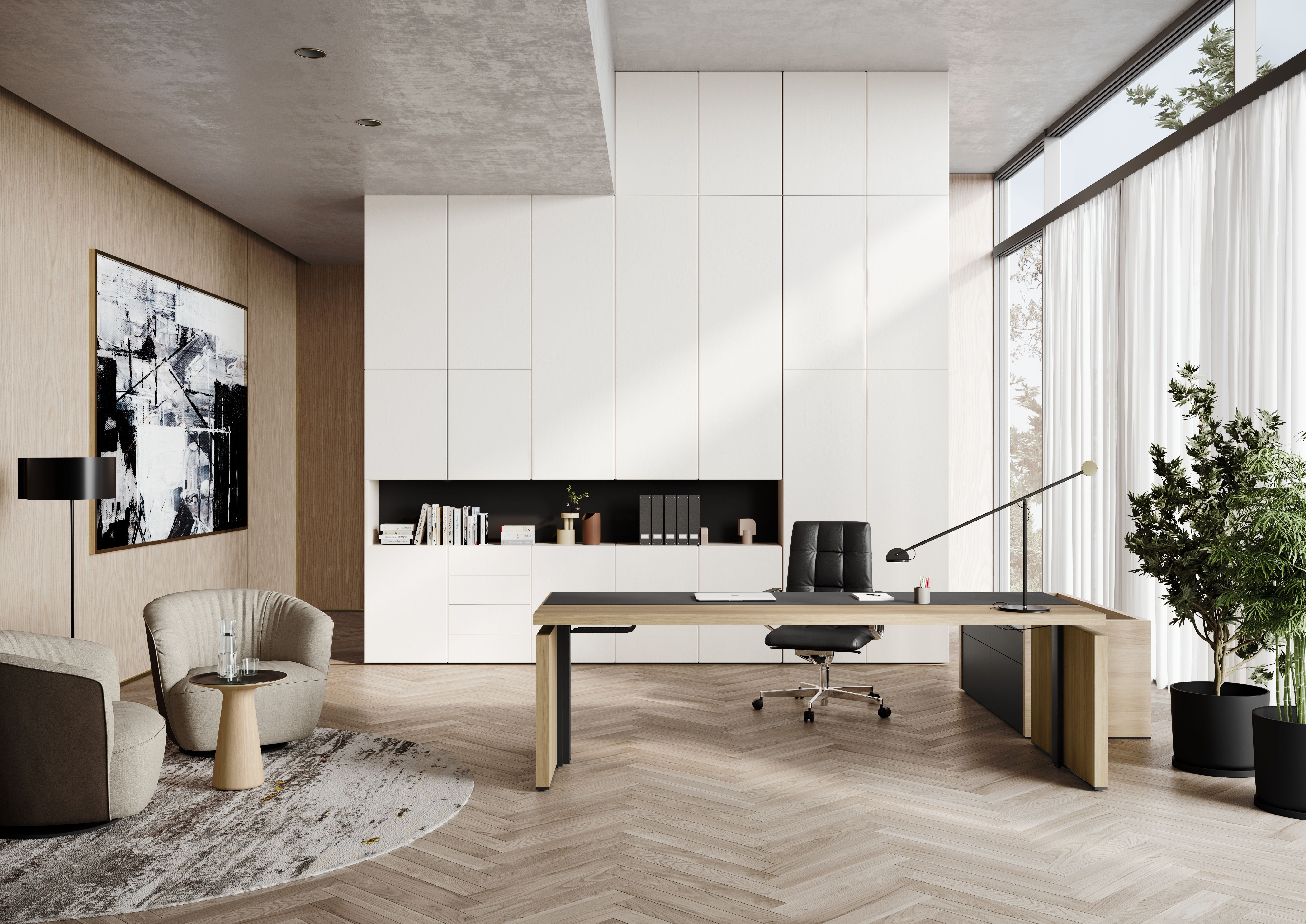 Mono-V Desk
A workbench for leaders: the graphic lines and bridge shape of this executive desk stand for architectural clarity. Projects can be sorted and structured on the large desk top. The height adjustment function allows different positions to be taken at the desk. Valuable and customizable.
Mono-V Sideboard
The corresponding storage solution for personal items and work utensils. Also available as a container in direct connection with the table.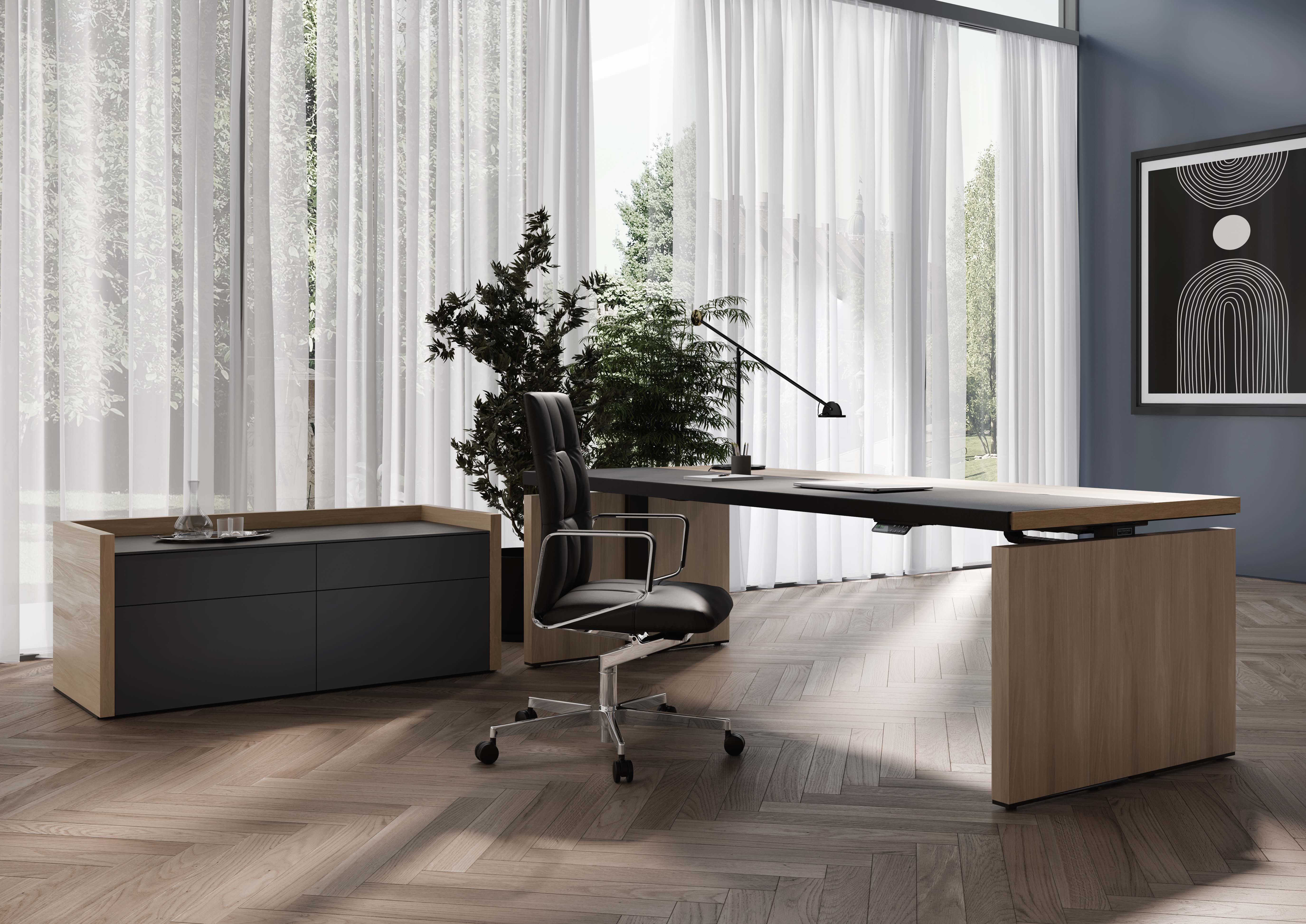 "Mono-V stands for the individual communication style of an executive. A clear desk for clear thoughts."

Markus Benz, Walter Knoll CEO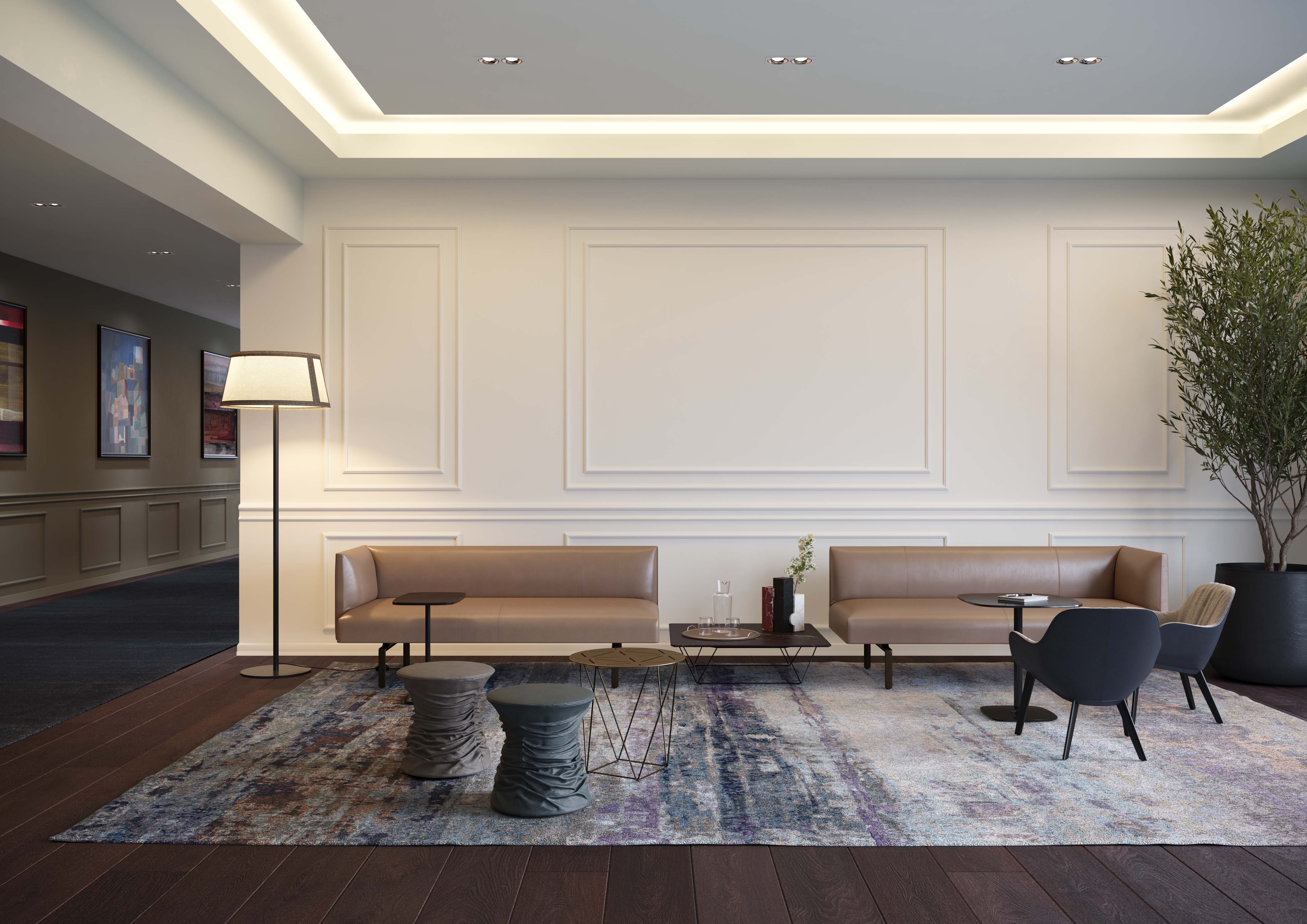 Muud Lite Sofa
Muud Lite stands for an optimally balanced relationship between minimalism in the use of materials and comfort in the upholstery. The sofa's many configuration options allow for a great deal of design freedom. Its timeless, reduced design language with fine craftsmanship fits into the most diverse environments.
Muud Lite Armchair
The coordinating armchair to our reduced-volume Muud Lite Sofa, with a swiveling four-star base. Precise on the outside, comfortable on the inside thanks to its pleasantly curved, ergonomic sides and back.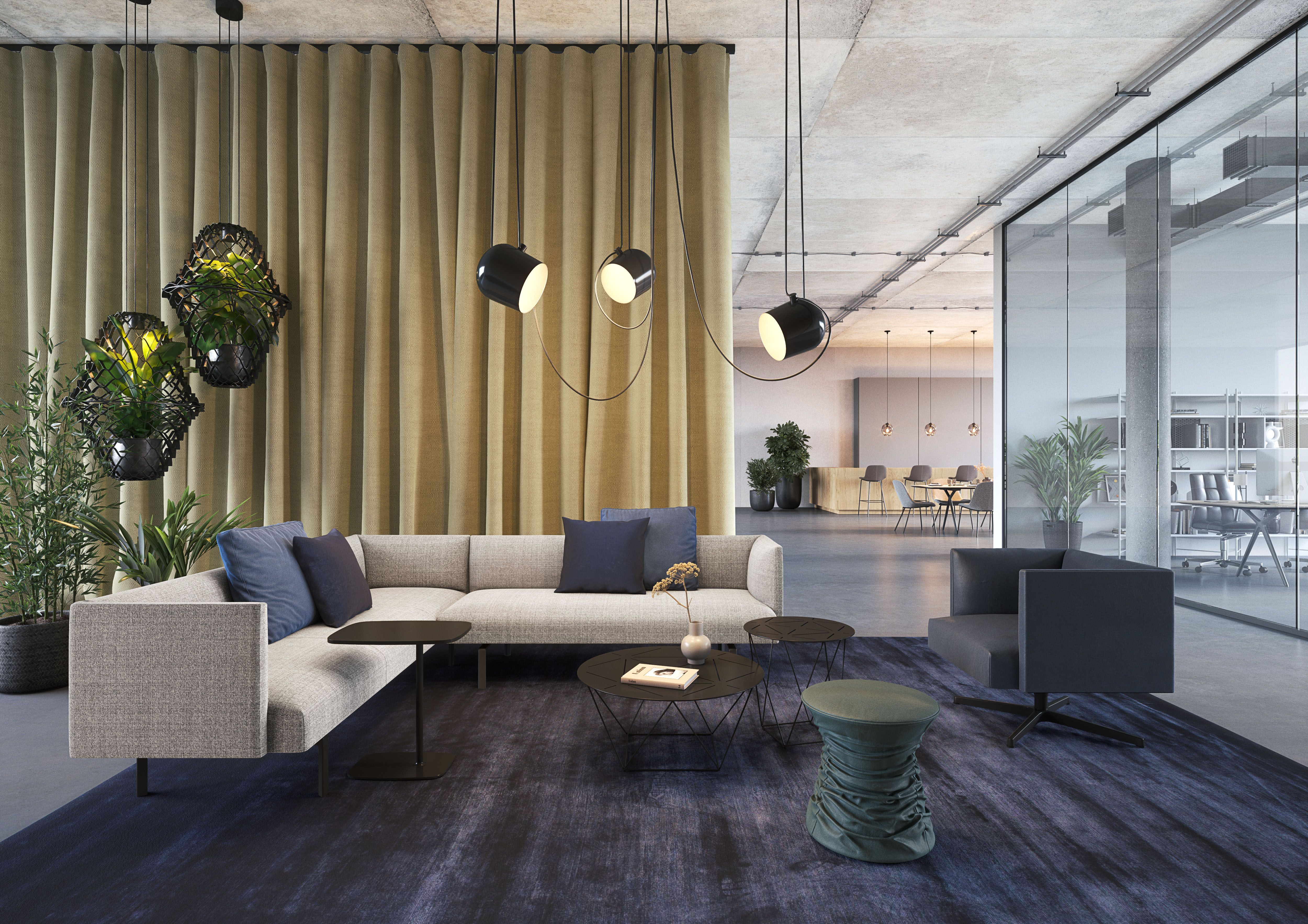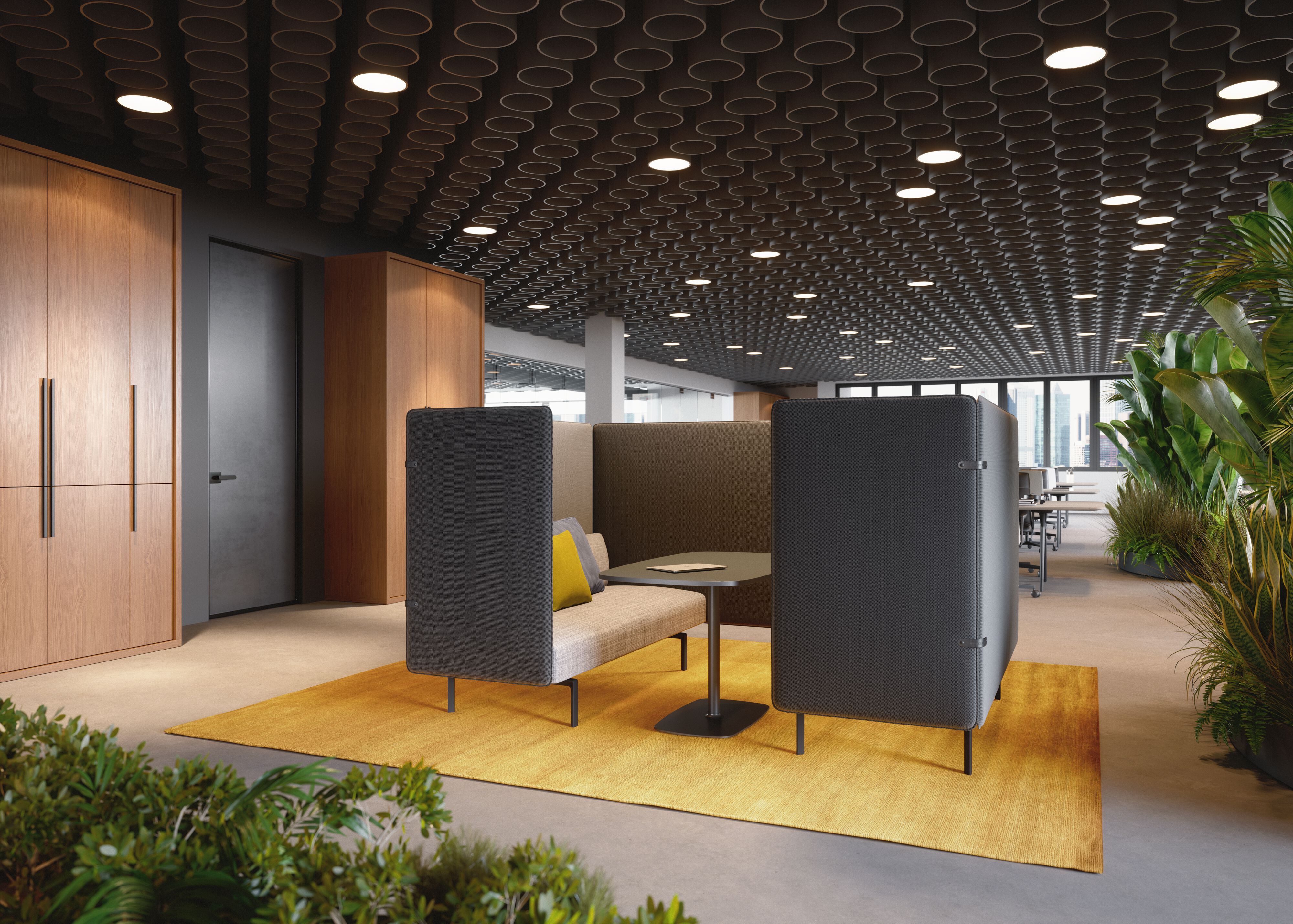 Muud Silent Sofa
Room dividers and communication zones: The screens of the Muud Silent Sofa make it possible to create a space in a large room where you can have confidential conversations and work on something together. A sustainable and economical solution – reduced in material and volume.
Leadchair Executive Soft
Soft upholstery and ergonomic comfort: the executive chair, conference chair or visitor's chair is now available with a soft, casual look, covered with leather or fabric and available in three heights.