Materials In Scene
Private apartment at Riehmers Hofgarten, Berlin
Experience how selected materials and furniture create a feel-good atmosphere in a carefully renovated historic building.
Concept: naturally elegant – the essence of a lifestyle of well-being
Riehmers Hofgarten in the heart of Berlin is at once an urban retreat, a cultural landmark, and a popular place to live in an excellentlocation. Residents live in renovated flats in historic buildings with high ceilings, stucco details, parquet flooring, and large double doors. It was important to the client that the choice of furniture, materials, colors, fabrics and leathers as well as the wall colors and curtains should reflect the exclusive quality of living and upmarket style of the apartment. The flat is used as a second home as well as a show apartment by ACCENTRO Real Estate AG.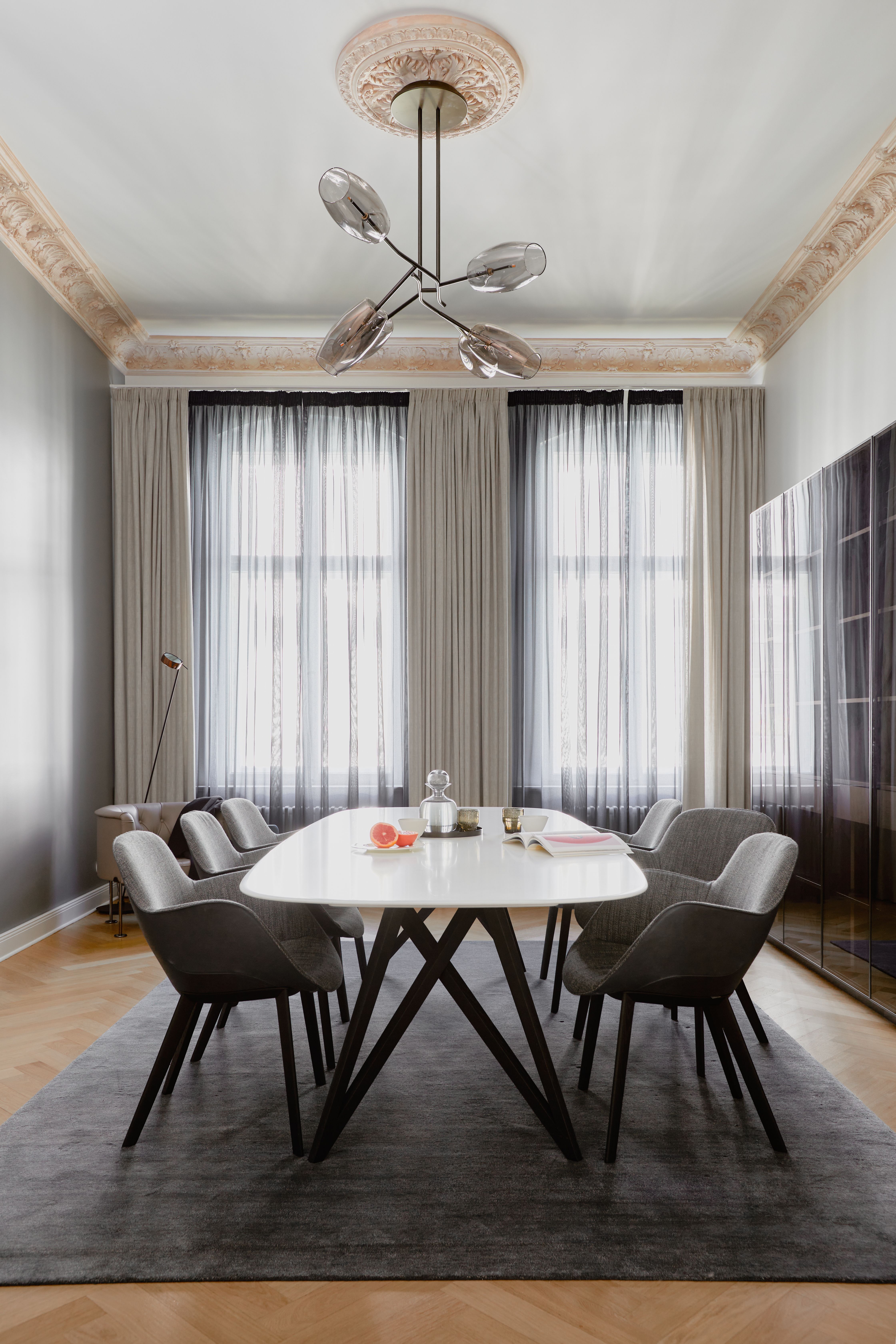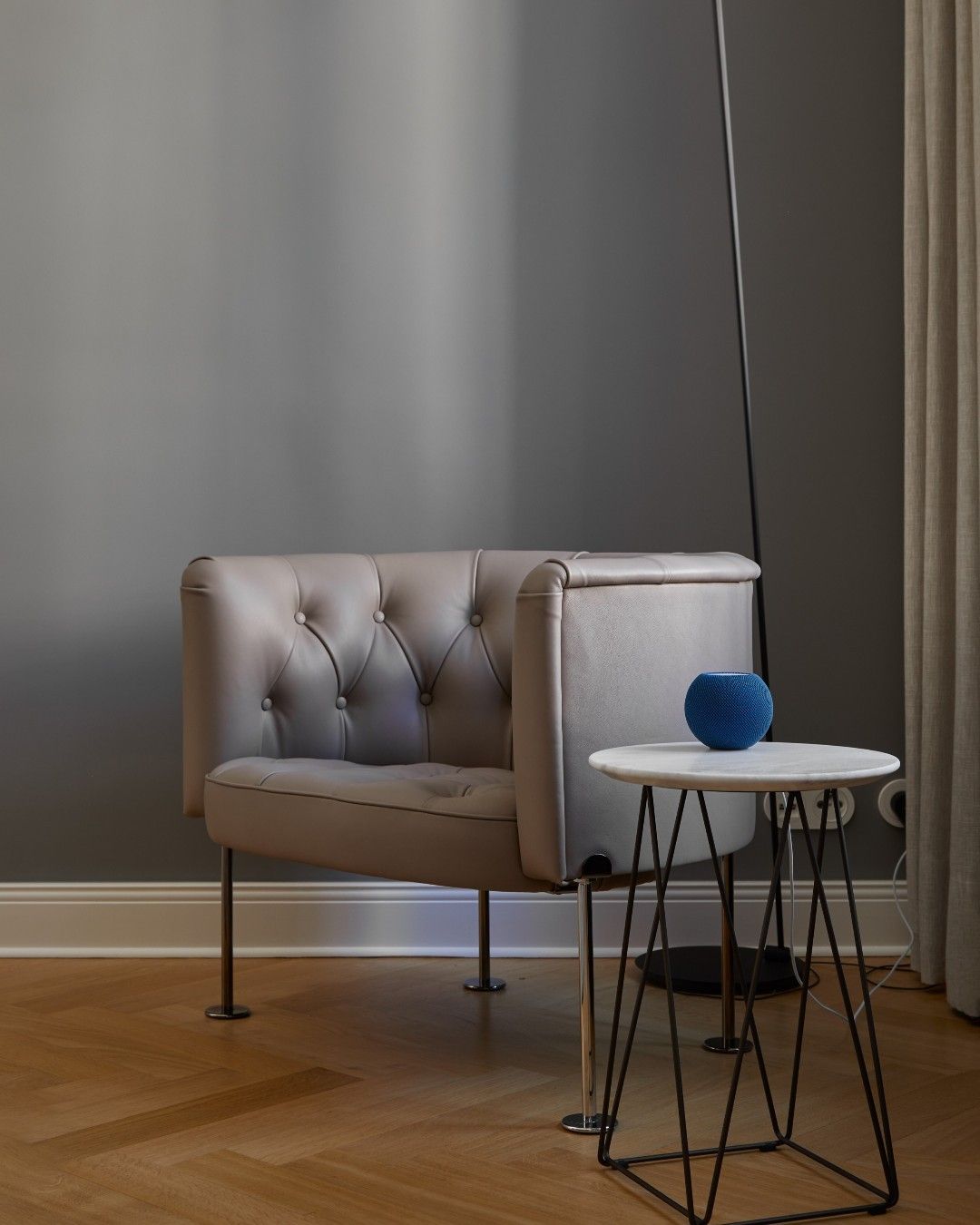 Calm and balance
Each room was given a distinct character, whilst simultaneously creating overall unity with the adjacent rooms. The rooms are very bright, and the concept of rich, muted colors and materials forms a harmonious contrast. This concept was applied in all rooms, so the color scheme is reflected in all the furniture and materials and creates a cohesive overall impression. The resulting rooms radiate calm and an invitation to stopand stay a while.
Sensitivity in colour mood and atmosphere
Natural tones in dark, rich shades of green and blue, a harmonious interplay of matt and glossy surfaces, the occasional reflection of light, or an unexpected refraction through rust tones.
Darker wall colors create contrast and depth in the space. Velvet fabrics, matching curtains, and carpets bring warmth and comfort into the rooms. Carefully chosen accessories and lights add to the atmosphere of well-being.
Warmth and depth
The contrasting materials: black flamed oak against a light oak floor; light fabrics and leathers against muted, rich shades; elegant-looking velvet next to fine and coarsely woven fabrics or smooth leather. Polished copper creates a focal point.