Materials In Scene
Private glass house in Vilnius
Experience the materials and furniture selected for an extraordinary, almost transparent villa surrounded by light woodlands.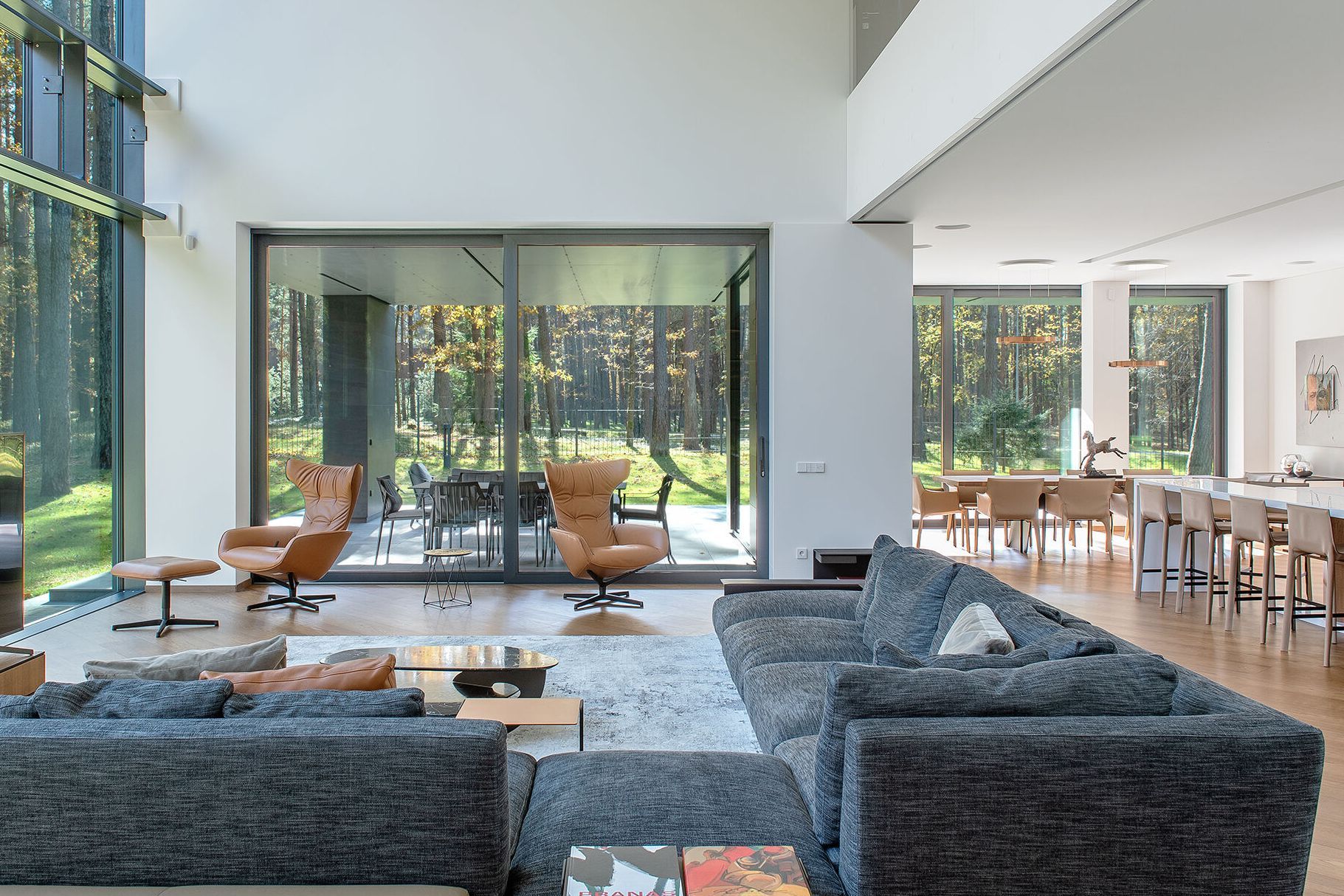 Concept: Blend nature and surroundings with architecture and interior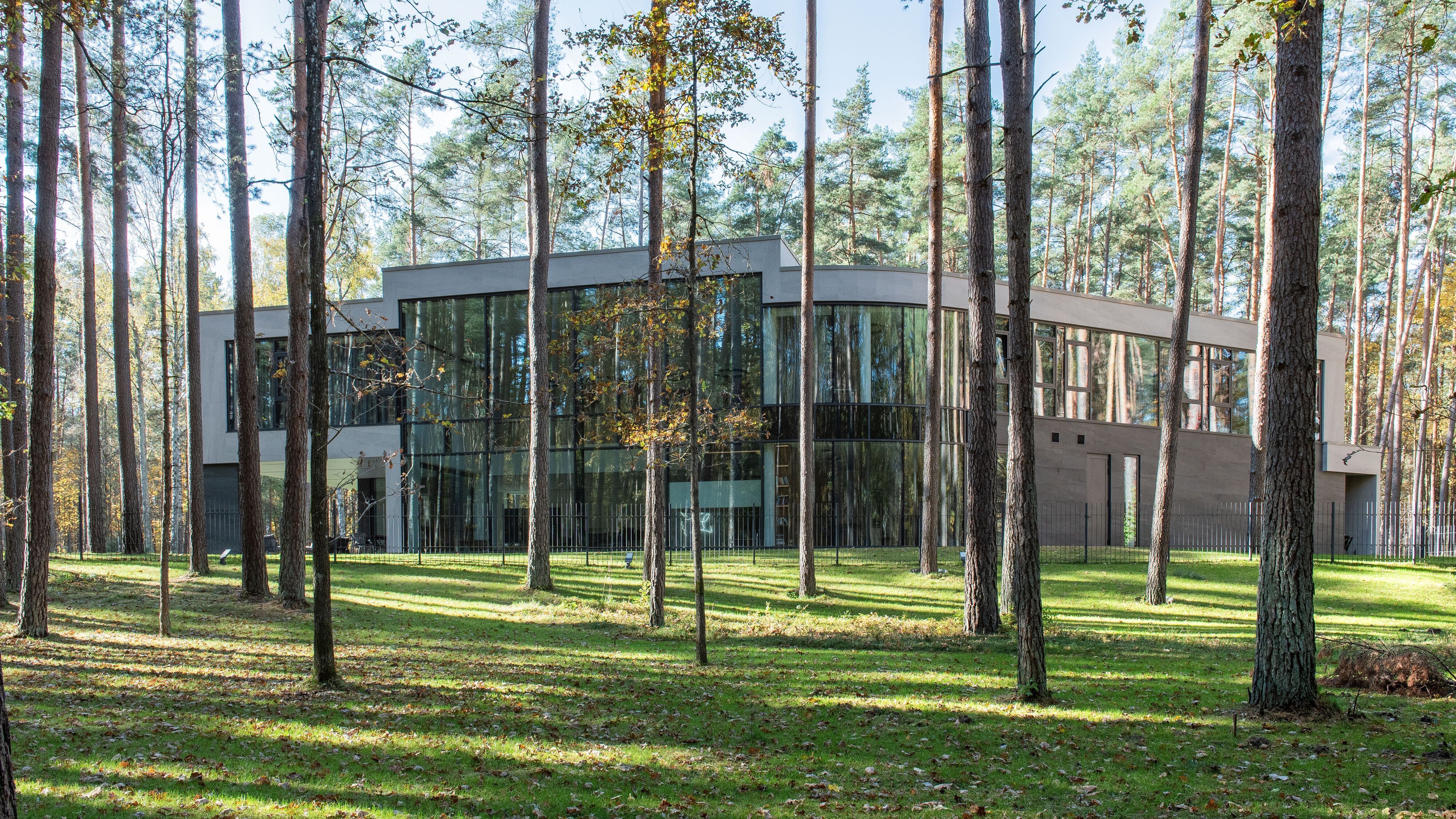 Experience style and well-being through the finest materials such as marble and saddle leather and a timeless color concept in brown and black. Throughout the building there are views of greenery and beautiful landscapes. Natural, earthy colors mirror the outside and radiate tranquility. This allows simultaneous enjoyment of nature and surroundings.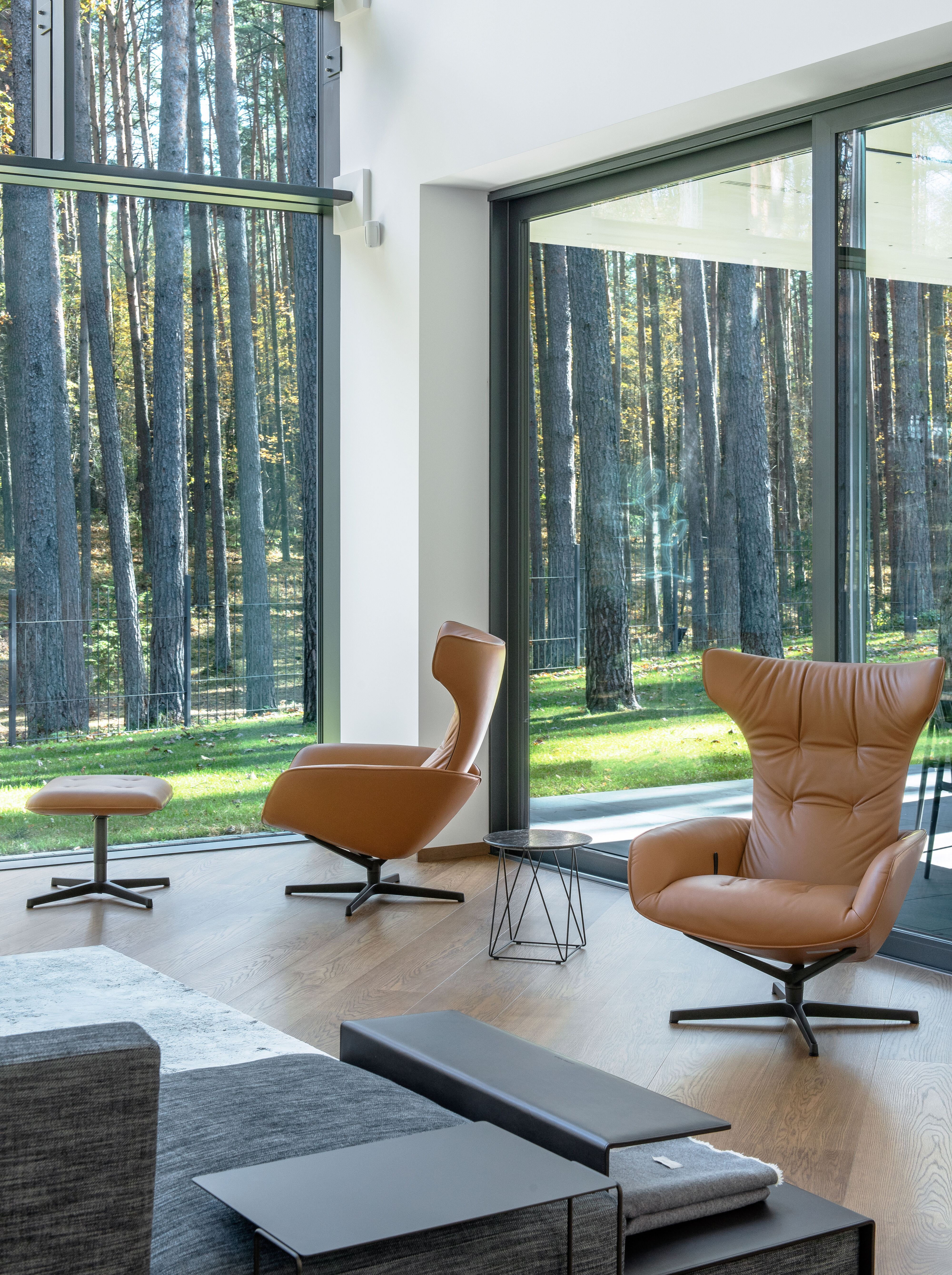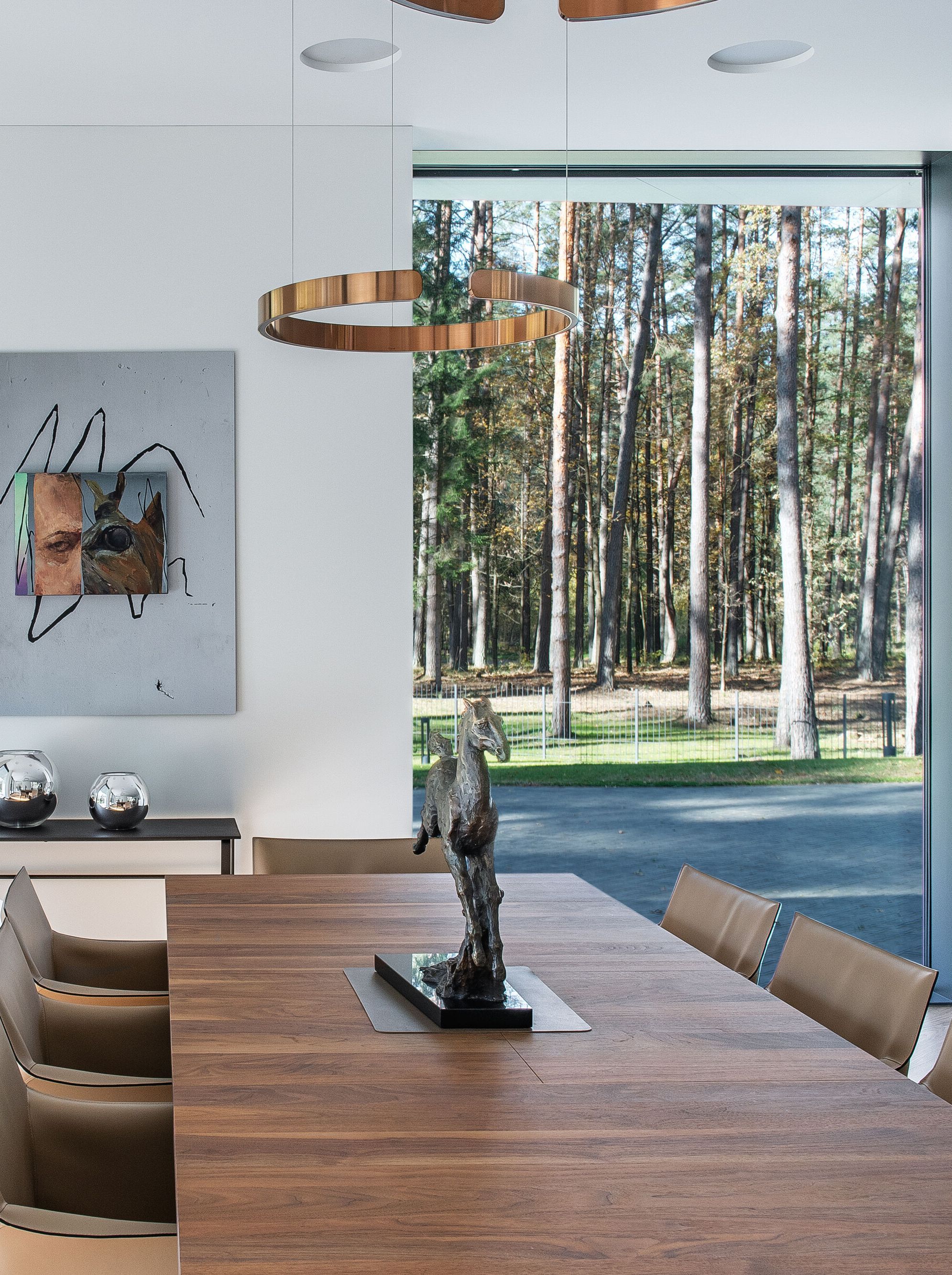 The colour of the fine oak floor boards is reflected in the leather of the Onsa Armchairs: We have used Elen leather in Tan. Elen leather in Fango is used in the home office for Healey Lounge. This leather gives visitors a feeling of quality and appreciation.
Different shades of brown complement each other and enhance the atmosphere of the room: Saddle Chairs in sand-coloured Paco leather, nutwood for the Tadeo Table, and precious Noir Saint Laurent marble for the Tama Table.
The color scheme of the Grand Suite Sofa follows the architecture of the house: the anthracite-gray steel frame of the window served as orientation for the selection of our Sonora fabric in basalt. The sofa deliberately faces outwards. For a soft touch and cozy, homely feel, fabric is the ideal material.
The contrast between leather and fabric in the living room creates a special atmosphere.