Materials In Scene
Raedlinger company headquarters in Cham
Experience the materials and furniture selected to ensure that all employees can enjoy the special appeal of their workplace day after day.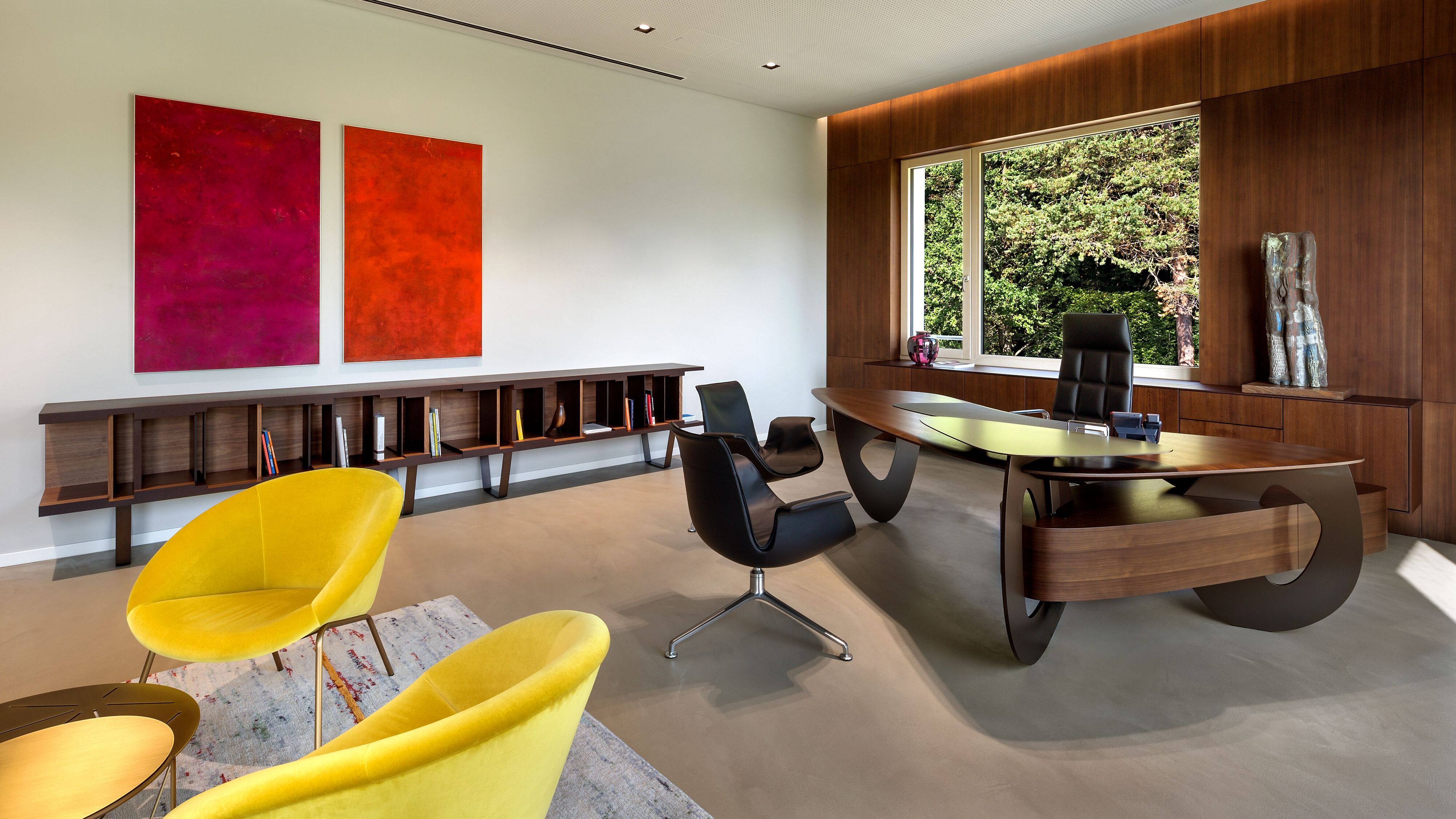 Concept: translate architectural elements and create a feel-good atmosphere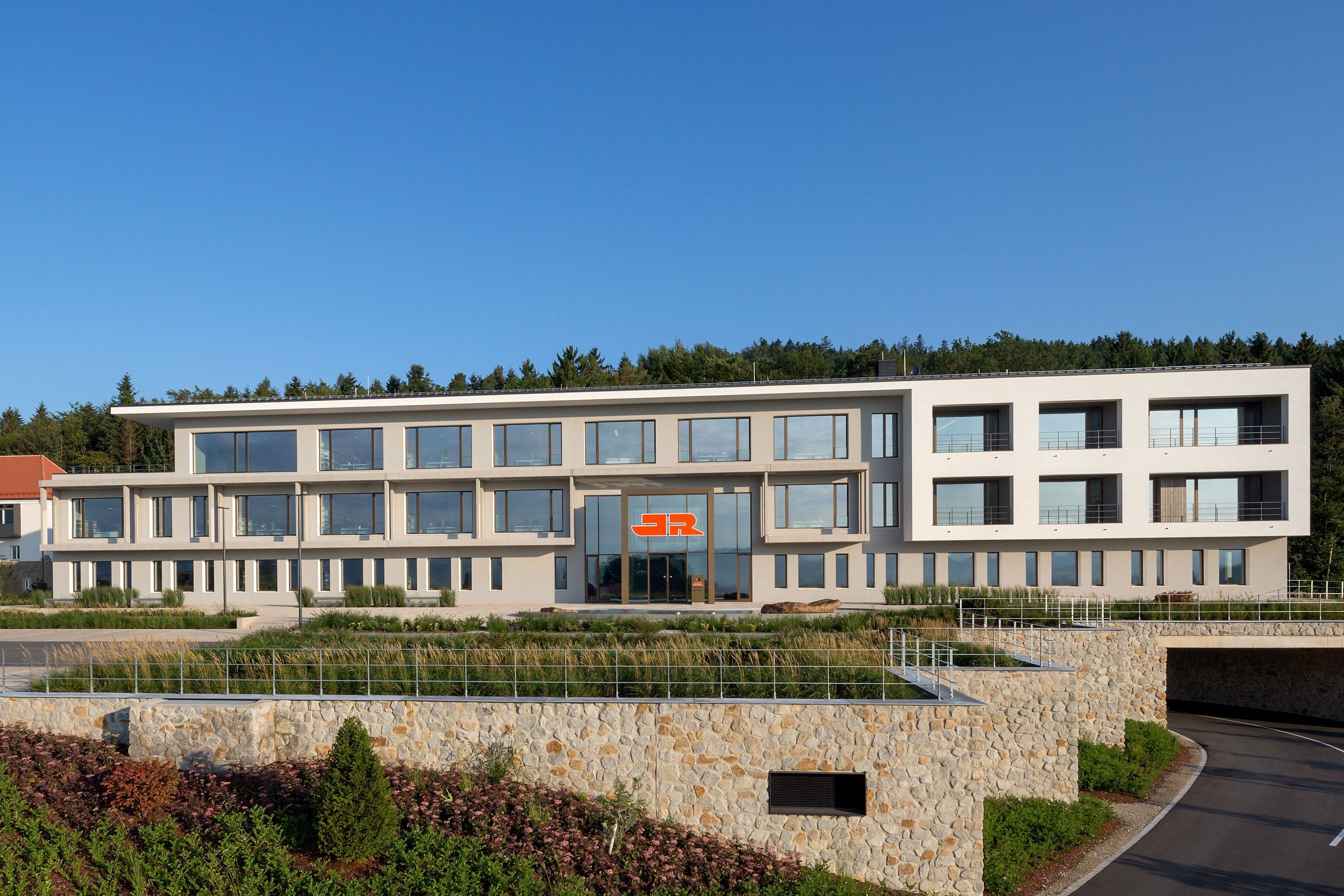 Special attention was paid to the explicitly requested feel-good atmosphere during the planning of the headquarters of this traditional, family-owned company in the construction industry. Our color and material concept supports the architectural concept of personal well-being and a healthy building environment. The color and material scheme of the building was mirrored in the furniture, creating sustainable, atmospheric and healthy workspaces.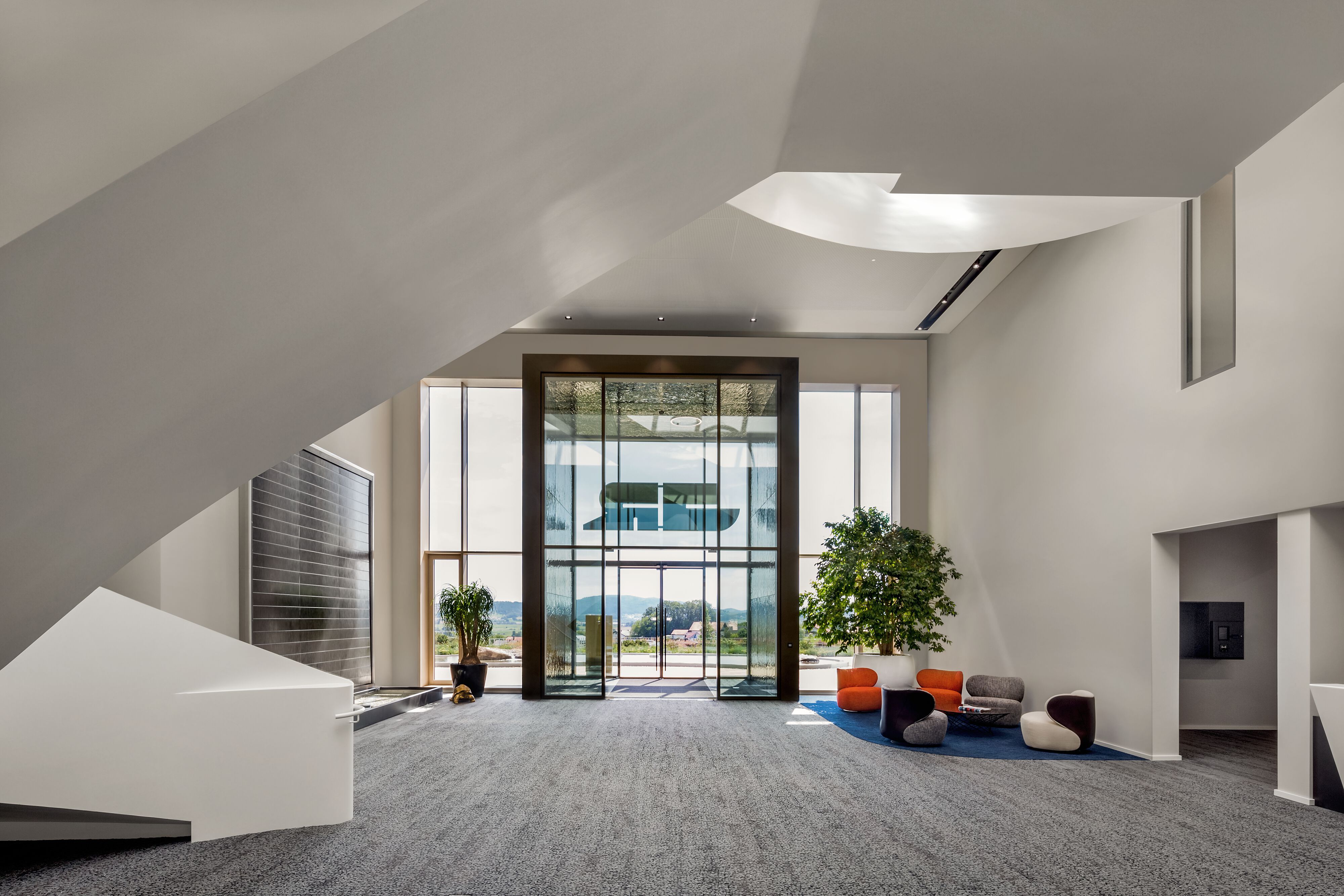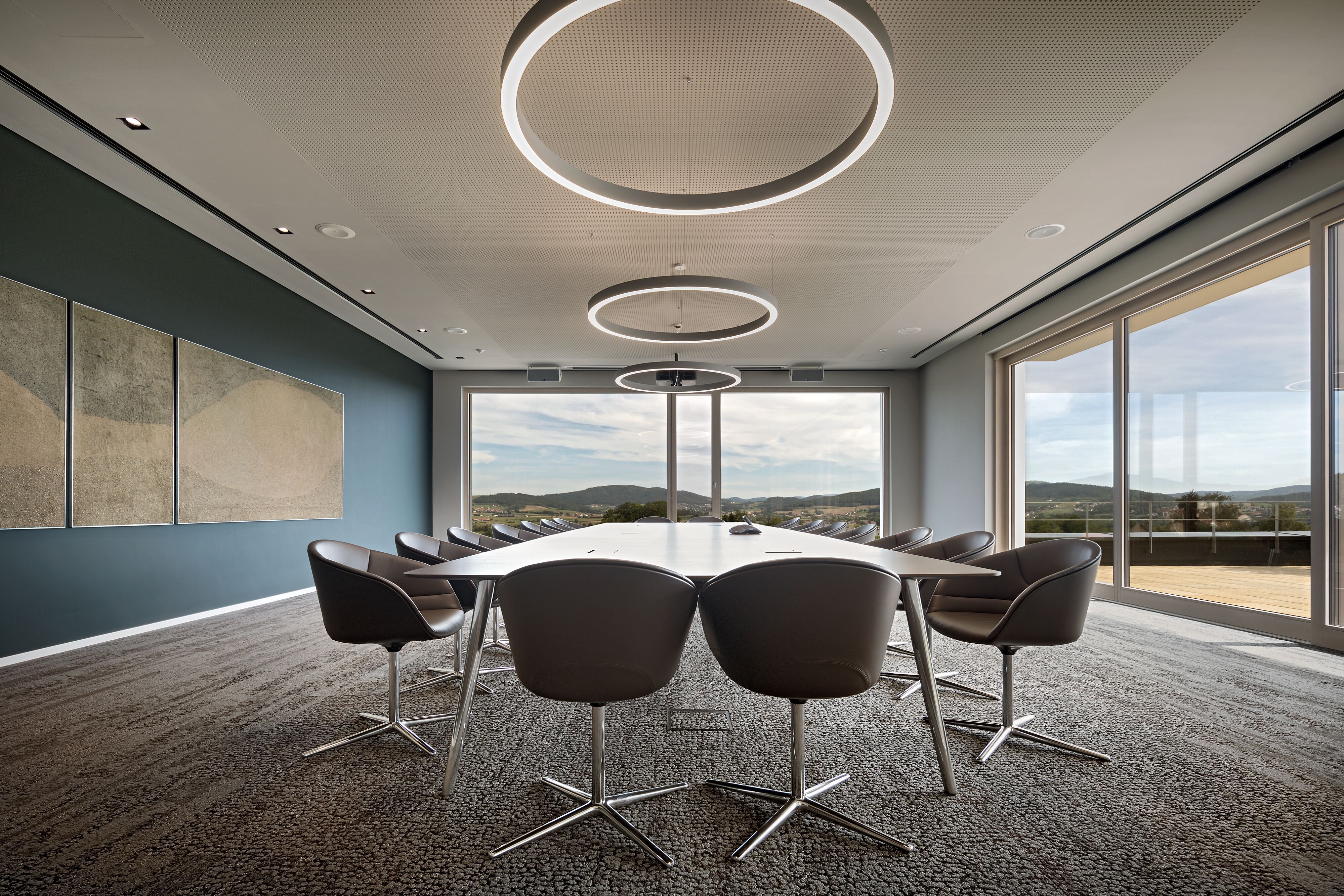 Complementary materials and colours for a harmonious overall impression
There are many examples throughout the building, of how furniture and architecture can harmoniously complement each other. For example, the Jaan Silent Sofa in Lucia fabric in lime complements the green carpet tiles. The Bao Armchair and the Kimali carpet in a coral shade in the lobby match the steps of the staircase perfectly. The color combinations succeed in emphasizing the authentic nature of the materials.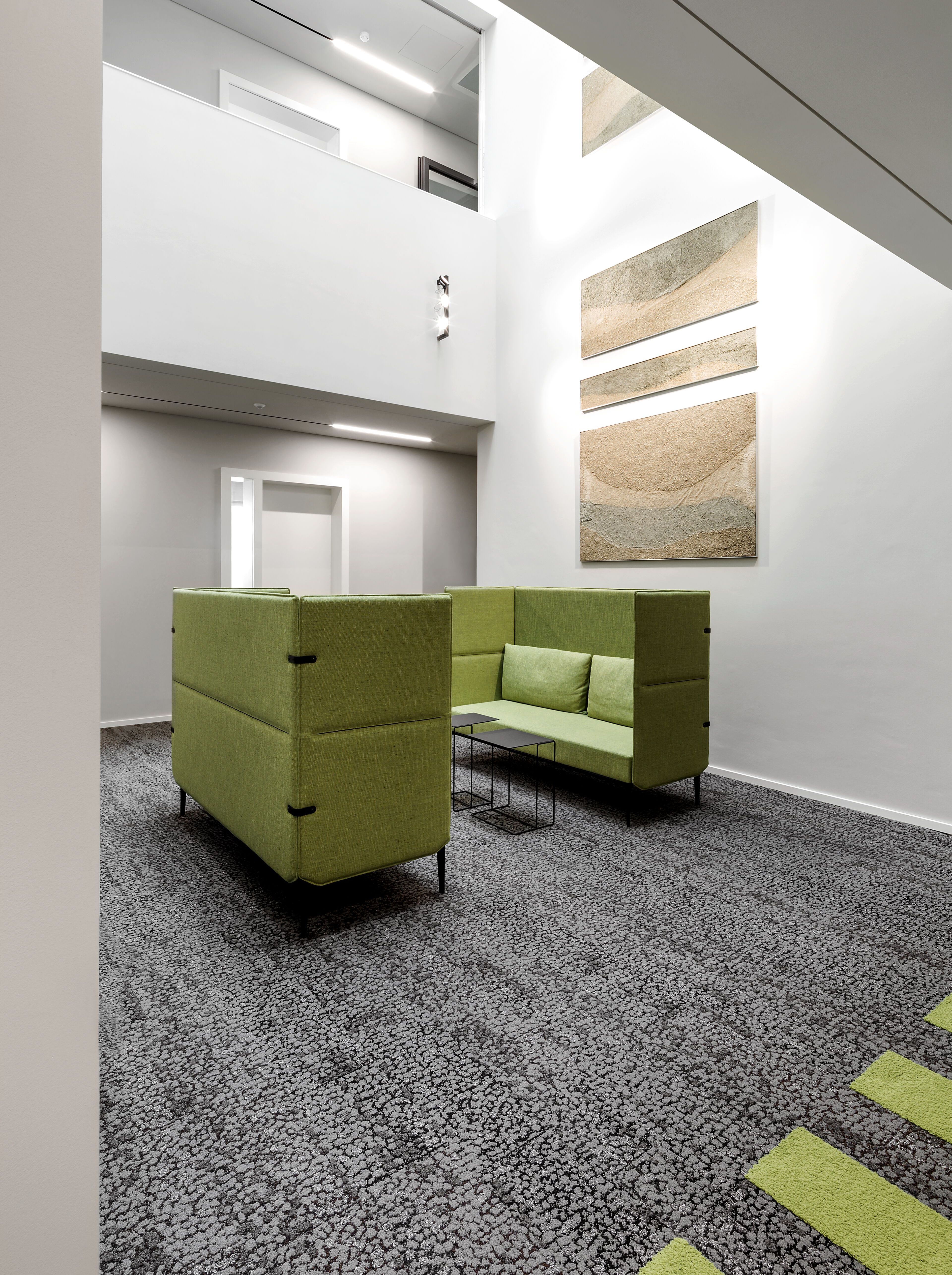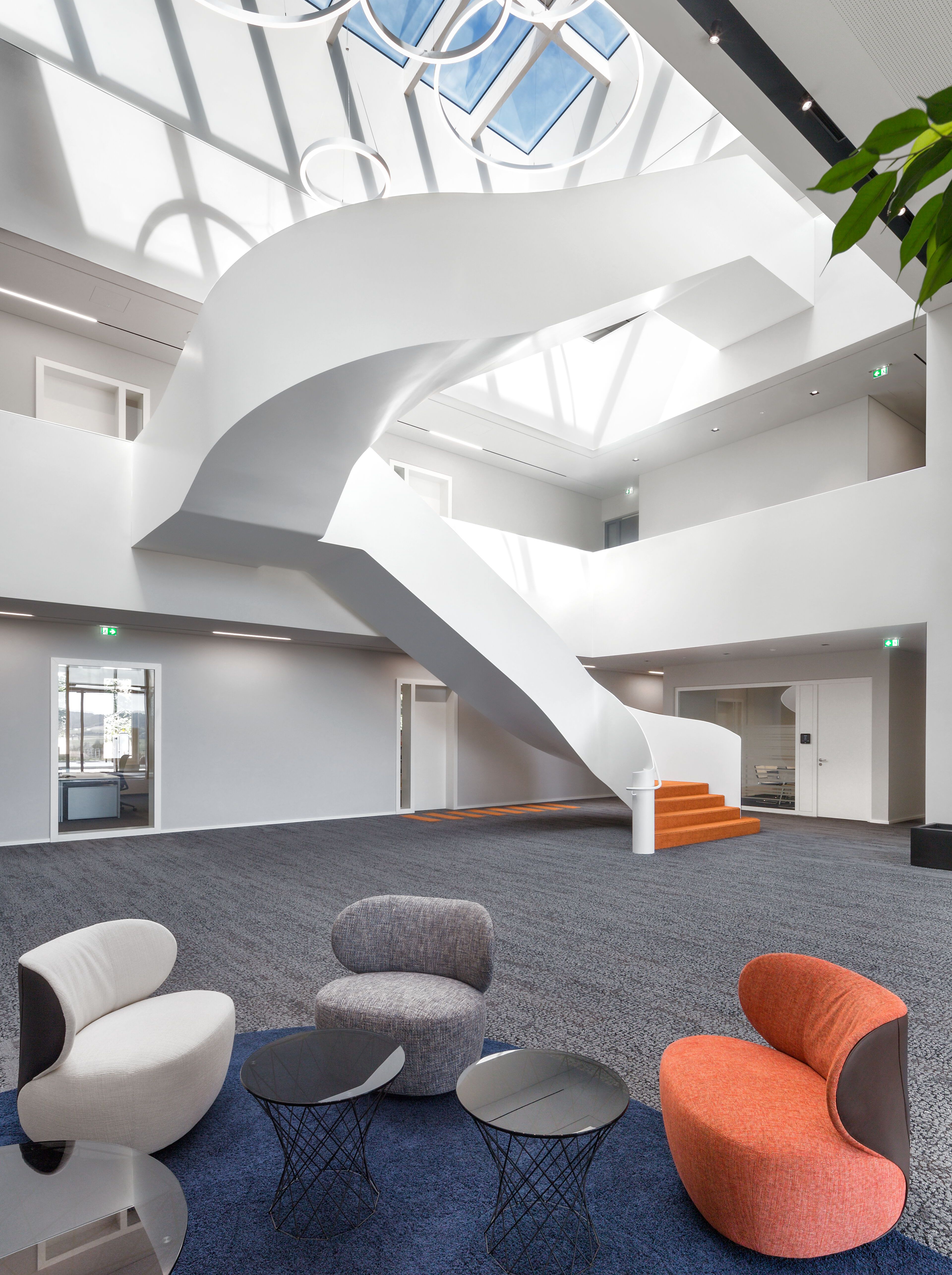 Mixing leather and fabric increases interest
Our Kyo Chairs in the meeting rooms are upholstered in leather, chosen for the material's intrinsic value, durability and longevity. Against the cool petrol tone of the wall, an elegant, but also dynamic color combination is created.
The materials of the lobby furniture in the entrance area and lounge – namely Bao Armchairs, the 375 series and Jaan Silent Sofas - create clear color accents, thereby drawing attention to the waiting and communication zones.
Cool colors: an expression of respectability and professionalism
The architecture of the new building, which is located next to a monastery, is designed in timeless cool colors: brown, black, and white. White is used as a stage for accent color.
Throughout the project, synergies between architecture and furniture can be discovered, for example, the high-quality nutwood of the Tama Desk can be found on the wall panels of the executive office belonging to the company owner. The Mpando carpets from our Legends of Carpets collection in the lounge area reflect many color accents that can be found in the furniture.