Rädlinger headquarters in Cham, Germany
Our furniture is in line with the sustainable building concept, and creates atmospheric and healthy workspaces.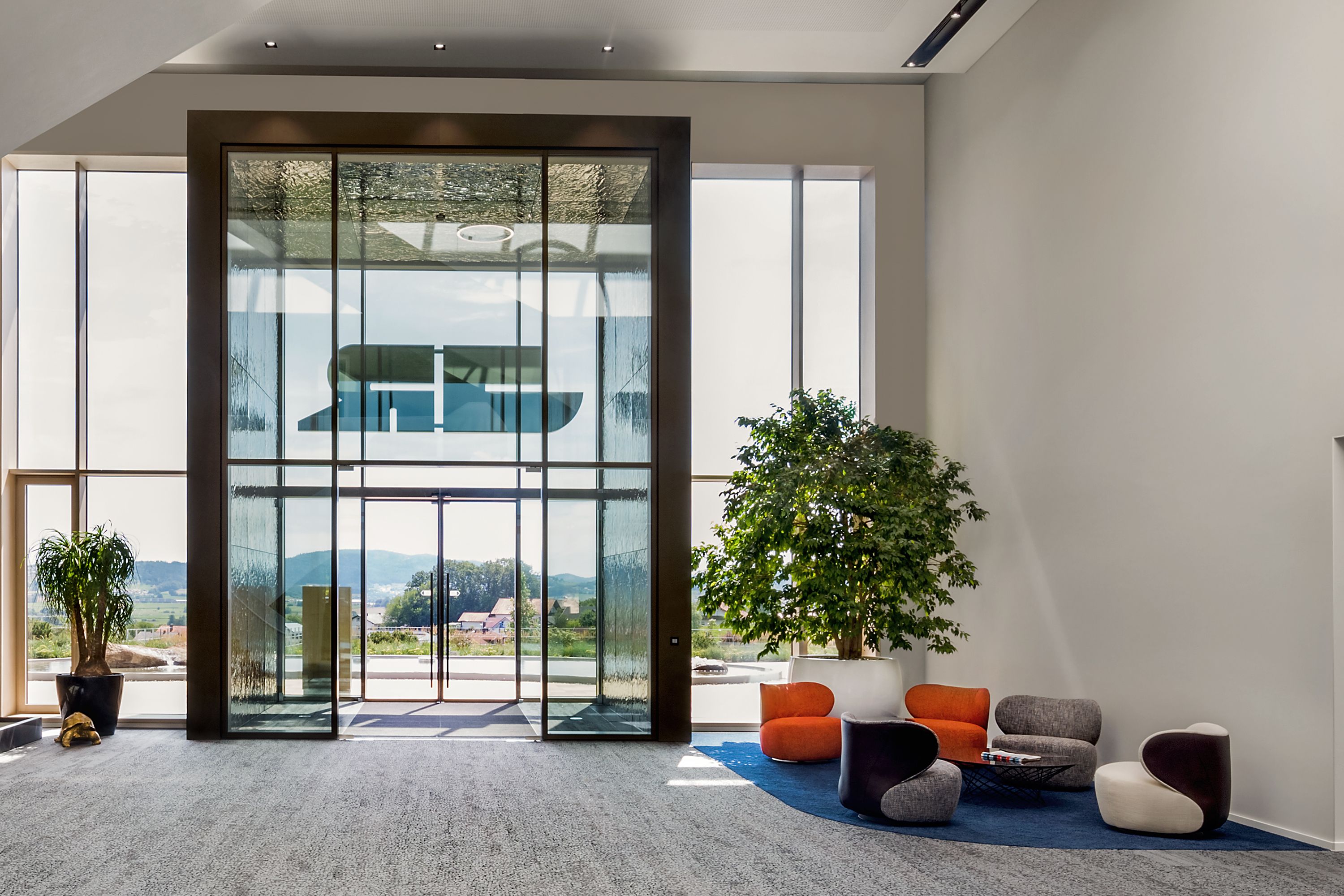 As a traditional family company in the construction industry, Josef Rädlinger attaches particular importance to sustainability as well as to social and cultural engagement. The new company headquarters of the group was built in Cham in Bavaria in 2019. Berschneider + Berschneider Architects from nearby Pilsach designed the imposing new three-storey building, which was built using ecological construction methods.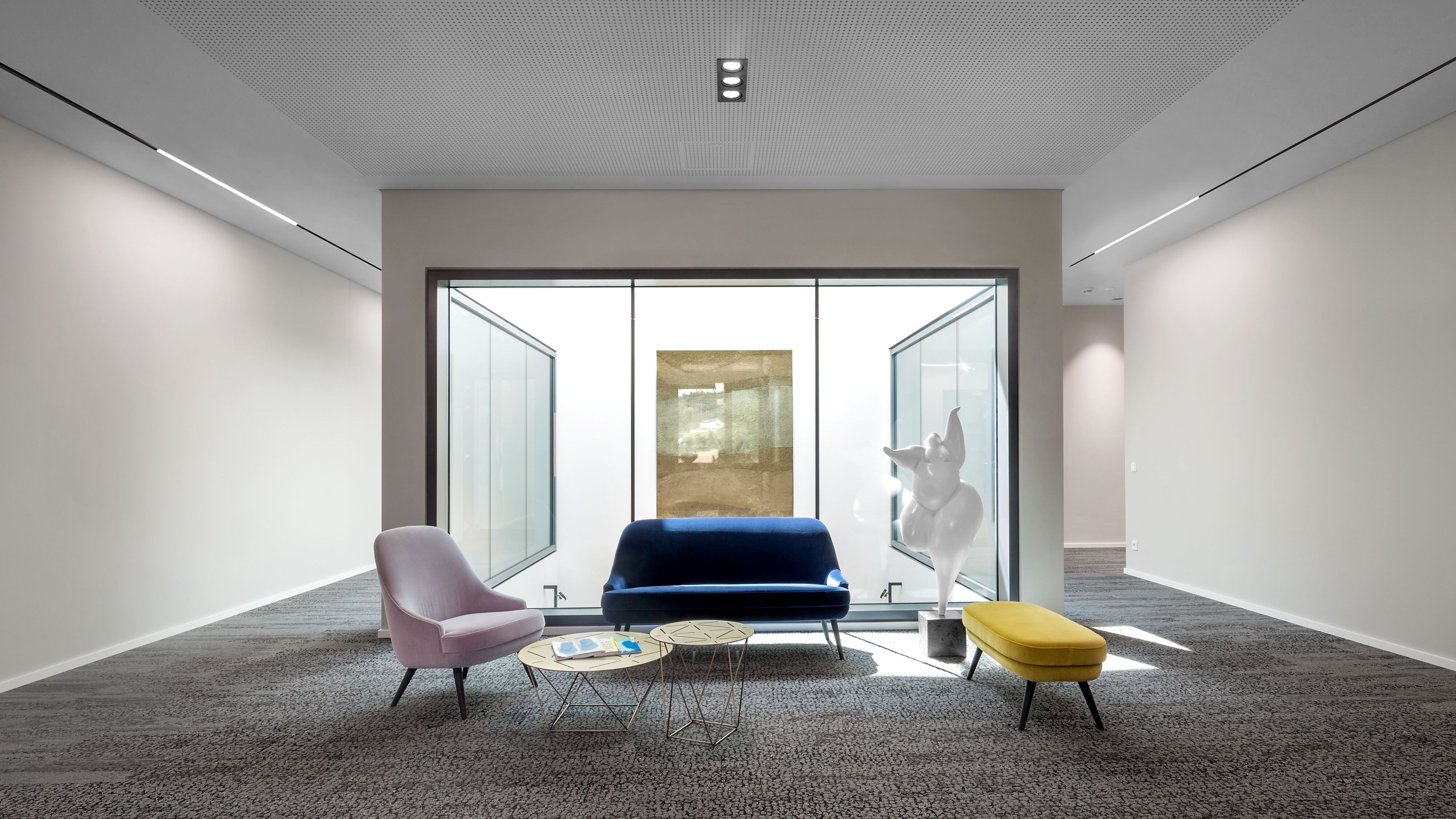 Bao, Jaan Silent & the 375 series in the office
Central to the planning were functional, high-quality workspaces, offering both a feel-good atmosphere and a healthy climate for employees. In the open entrance area, a sculptural white staircase connects the three floors of the building. Our Bao armchairs and Jaan Silent sofas add color here and in the prestigious meeting areas, as do sofas, stools, armchairs and tables from our elegant 375 series.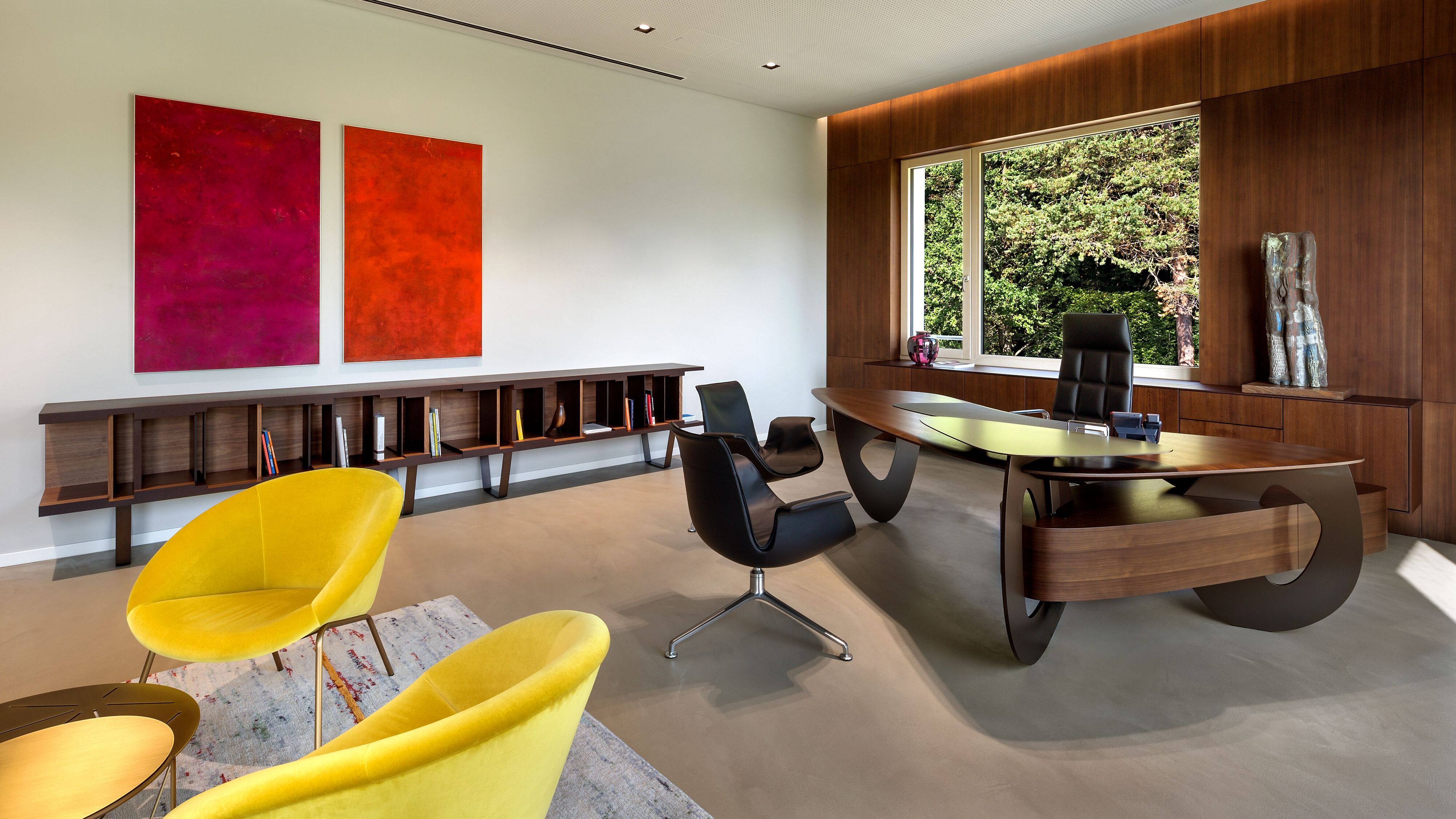 Executive spaces with a special aura
In this project, the planners and architects were explicitly tasked with creating an atmosphere of well-being. At Walter Knoll we perceive all rooms, including the office, as living spaces, which made us a perfect fit for this project. Our timeless and durable furniture completes the holistic architectural concept, and ensures comfort in the office.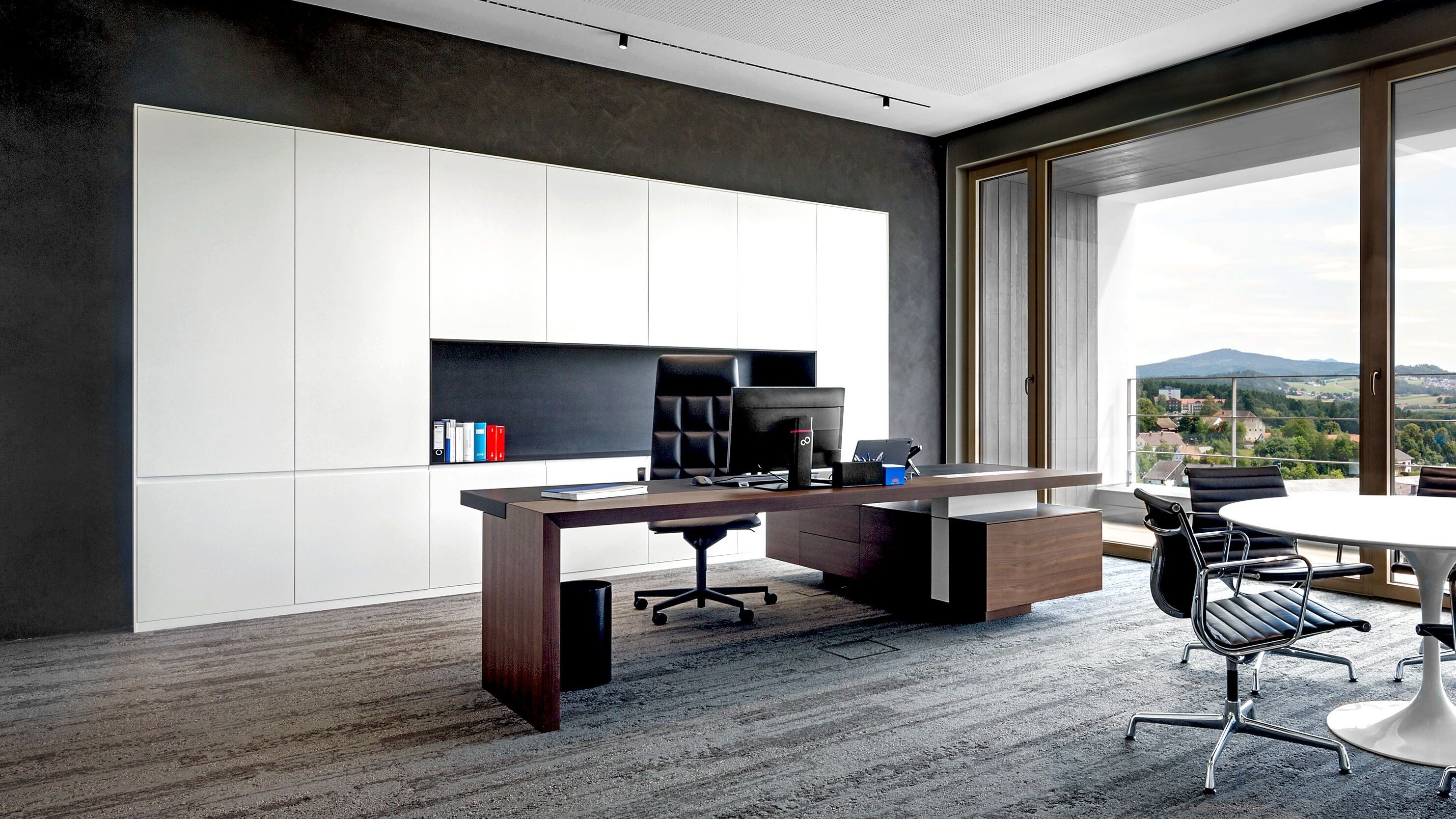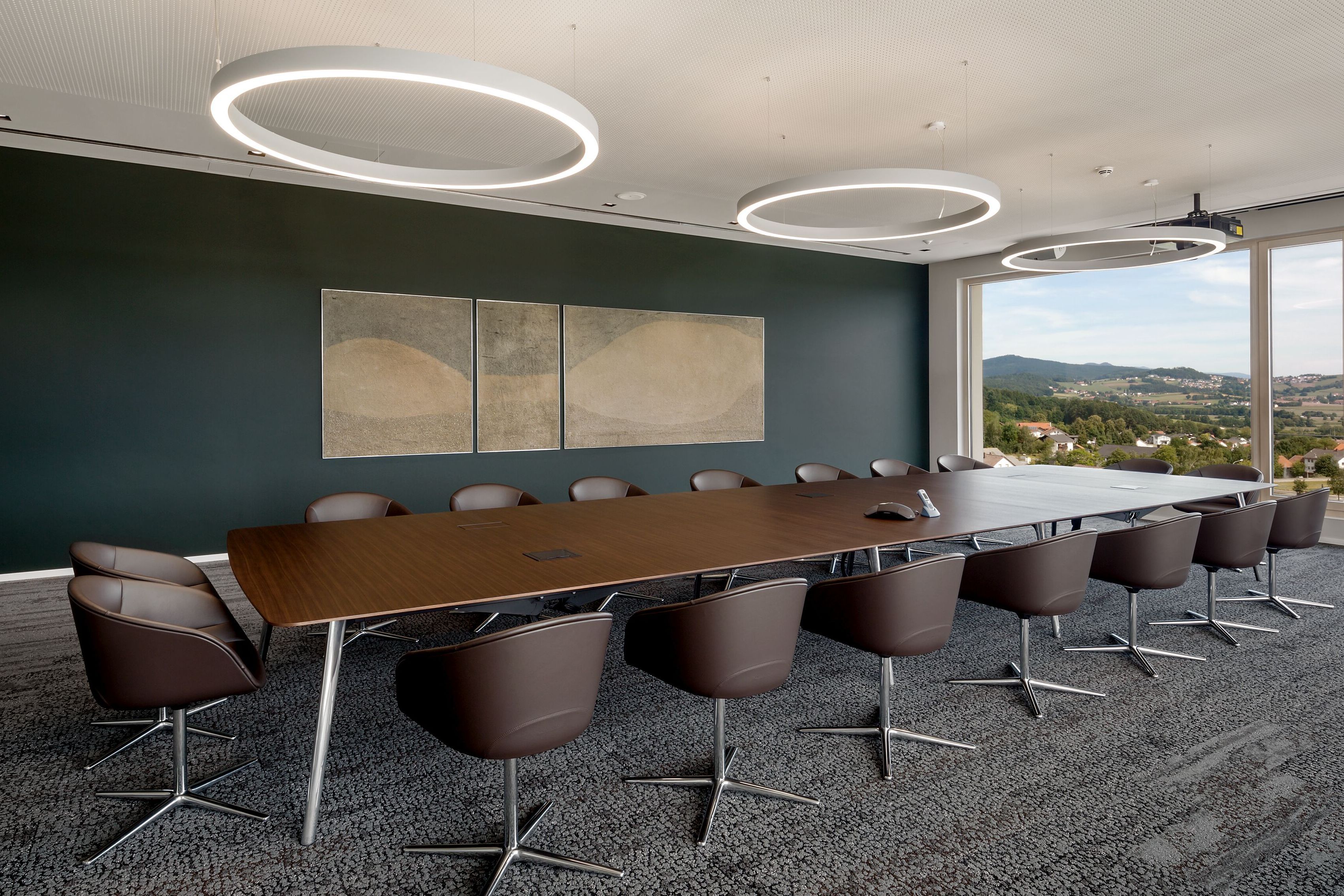 In the large conference room, our Kyo armchairs are lined up around the Keypiece conference table, while in the management offices our classic FK and 369 chairs naturally harmonize with the CEOO and Tama desks. This special workplace benefits the employees of Rädlinger on a daily basis.