News
Redesign of our showroom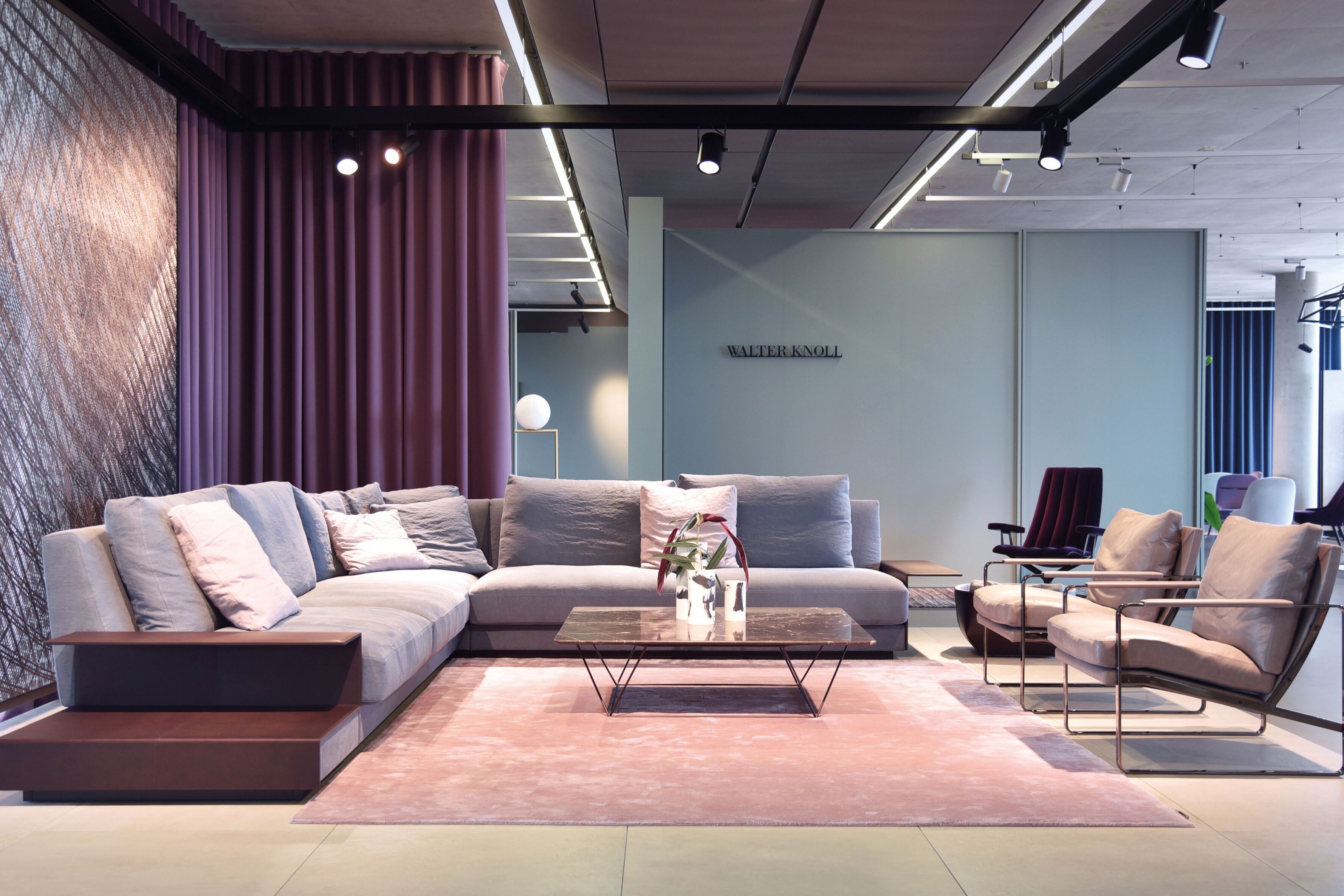 The Lasting Touch
What moves us. And what lasts.
Thinking and creating. Feeling and enjoying. Furnishing and feeling good. Wood, leather, textiles: we create moments with the furniture and materials that move us – and endure.
With this in mind, our Herrenberg showroom has been newly redesigned.
The new concept is characterized by soft, light colors and a focus on details, while working in harmony with the iconic architecture of the Walter Knoll headquarters.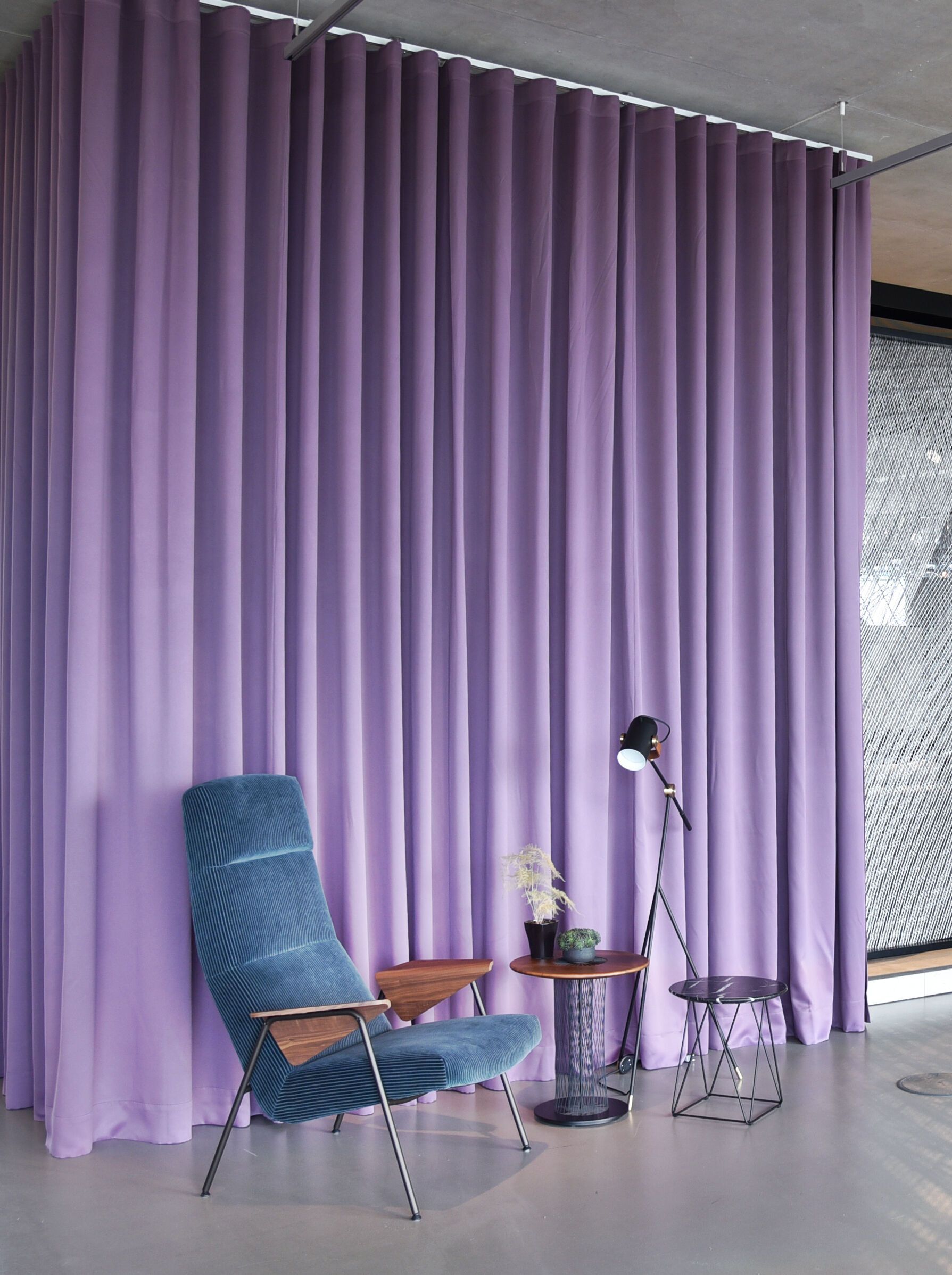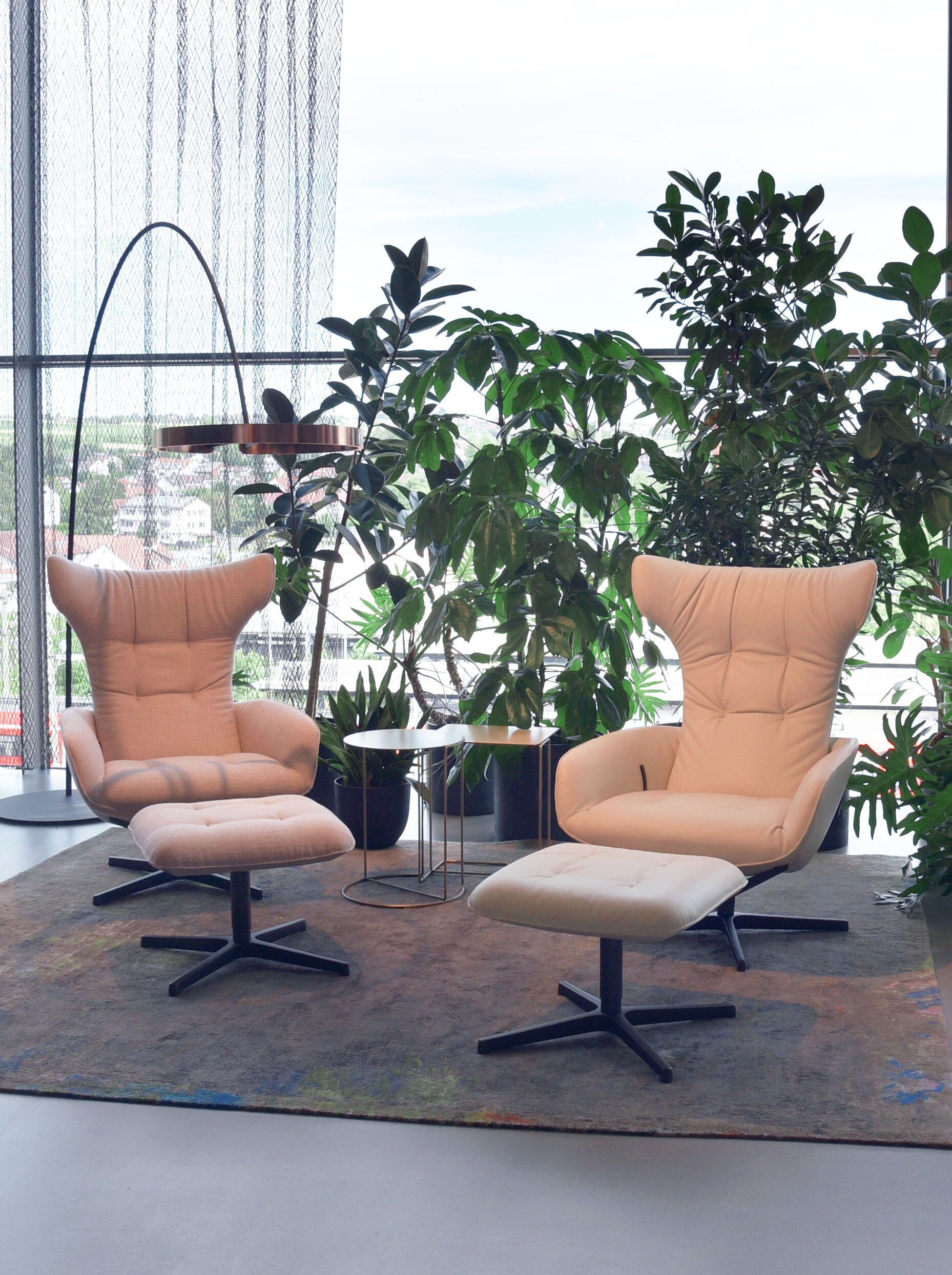 The exposed concrete ceiling, a light-colored floor, and the large glass façade create a feeling of lightness, fluidity, and transparency on the top floor of the building.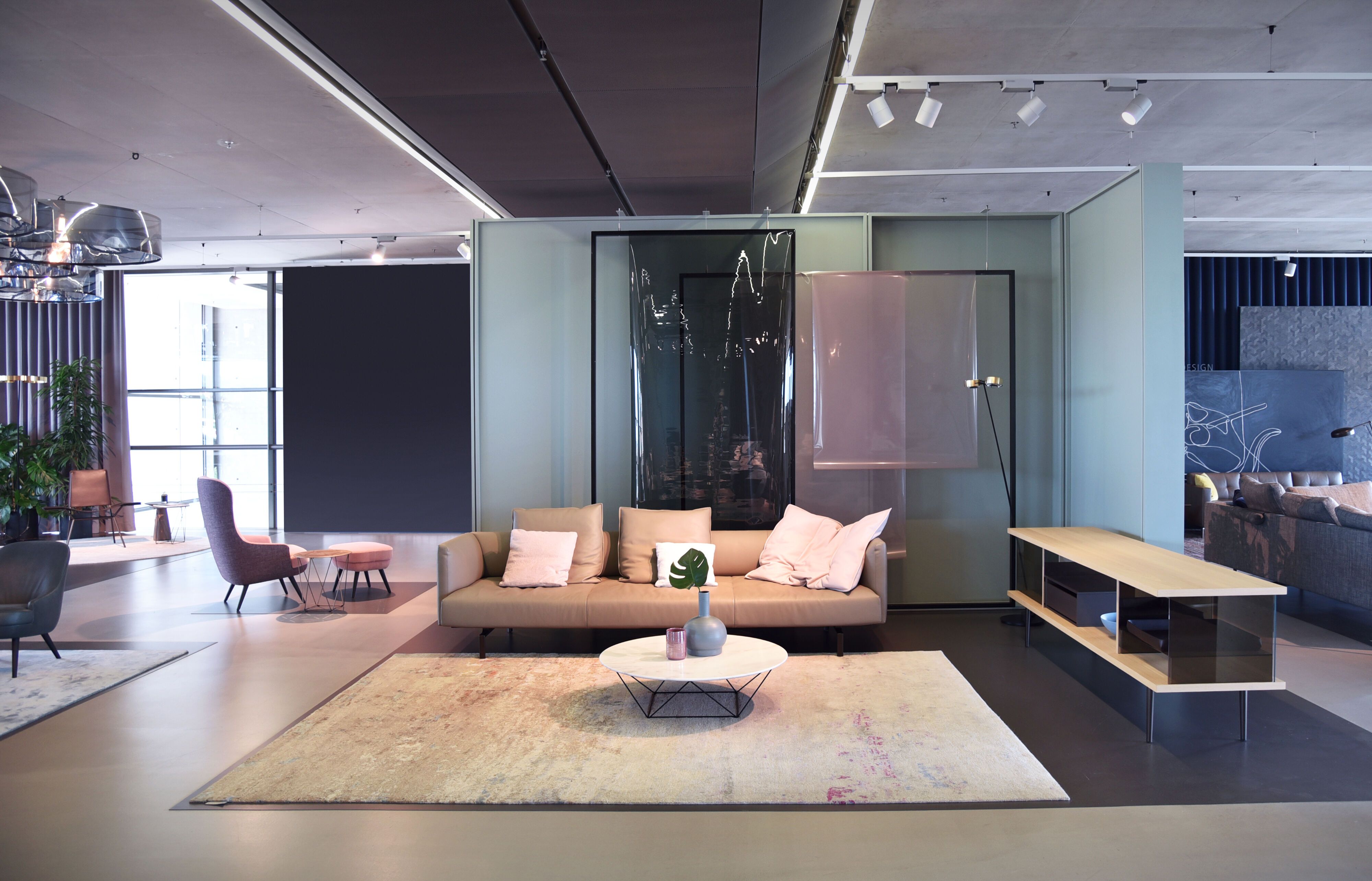 Walls in soft colors structure the space, and the products are placed in context. Artistic elements and accent colors draw attention to their materials and craftsmanship.
The generously sized areas are completed by room dividers and curtains that can be used flexibly, adding further atmosphere and color.
Sofas, armchairs, and side tables in harmonious shades are placed on carpets from our Legends of Carpets collection. Dining areas, carefully arranged groups of armchairs, and a bedroom area all stand out. Familiar models – such as our Jaan Living sofa – attract renewed attention thanks to fresh fabrics and colors.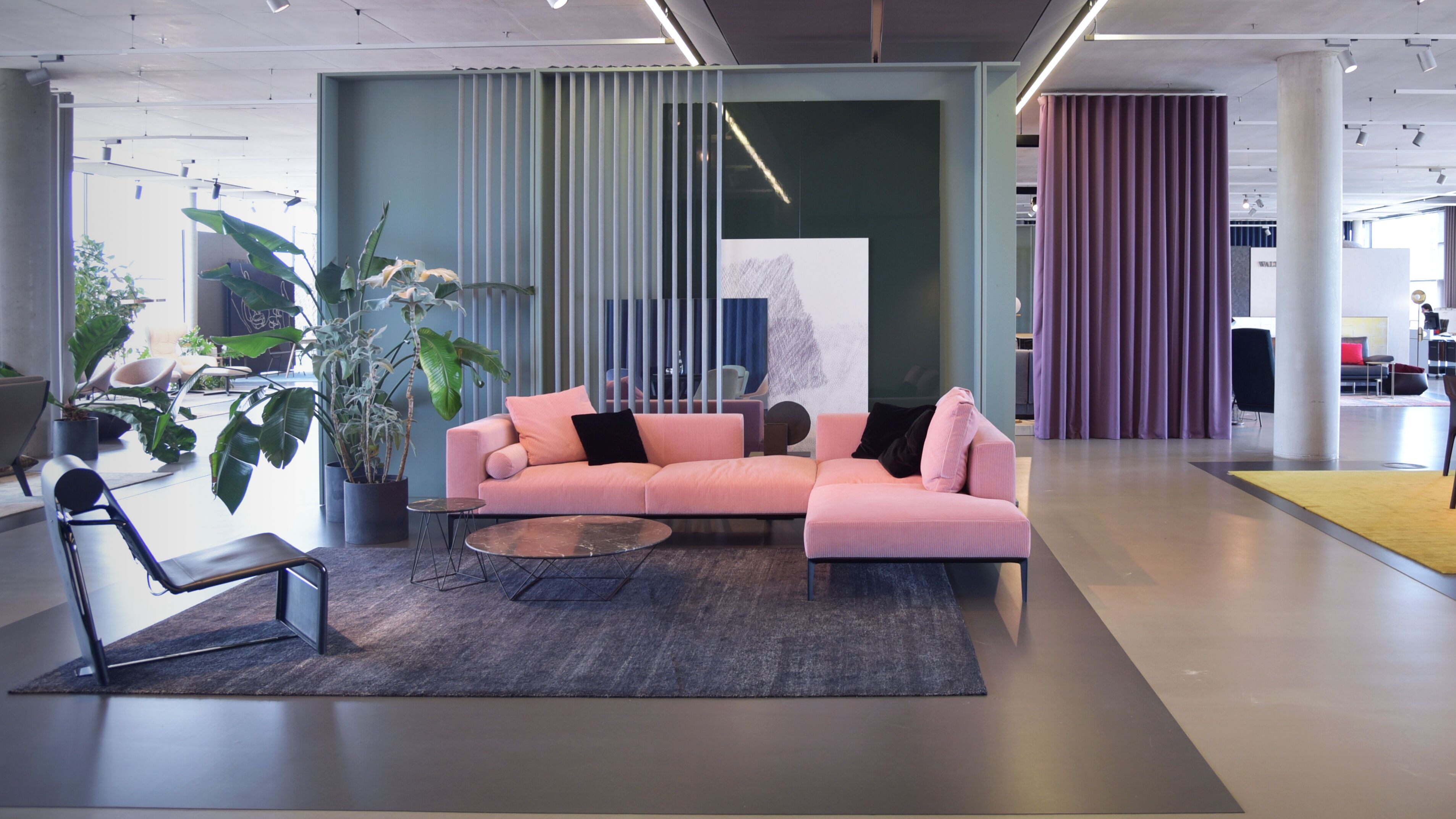 The concept was developed in cooperation with Ippolito Fleitz Group, a multidisciplinary, international design studio based in Stuttgart.