Replay in Düsseldorf, Germany
In the Replay Store, our individually made chairs are an expression of authenticity and lifestyle.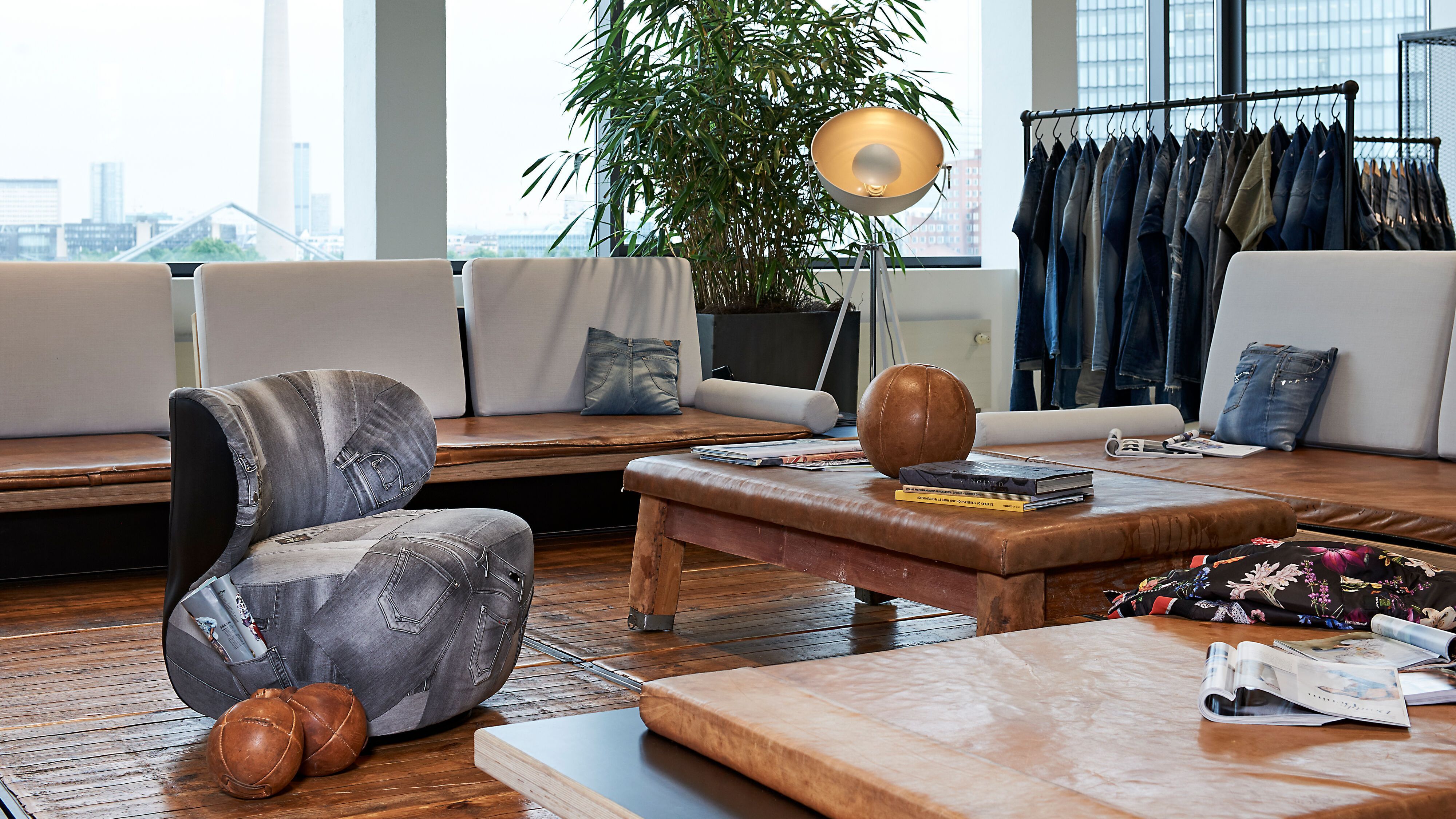 Every chair a one-off: In the 300-square-meter Replay Store in Düsseldorf, visitors are amazed by one-of-a-kind seating – our elegant Bao chairs individually upholstered in denim.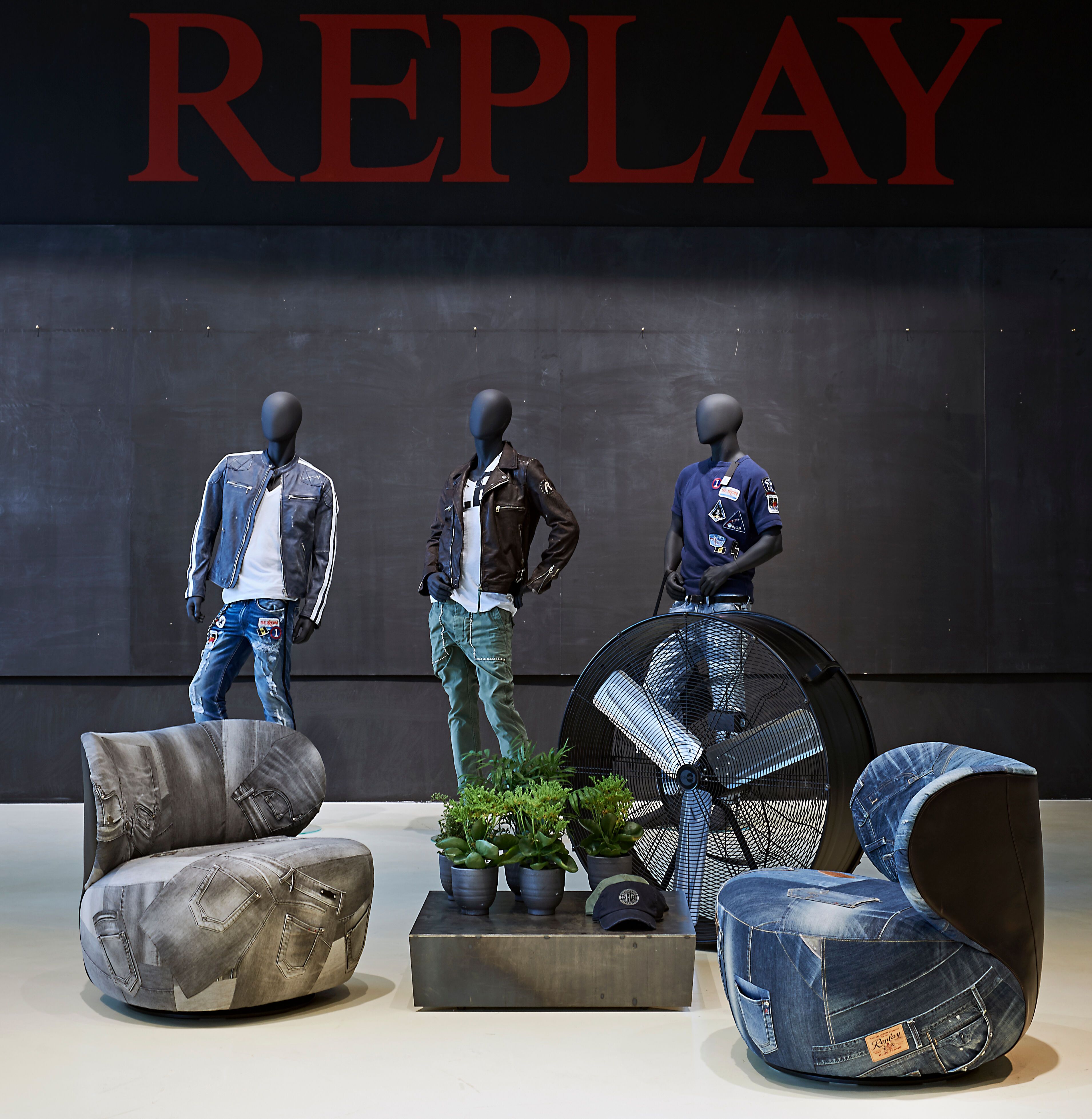 Whether patchwork or raw denim – every seat embodies uniqueness, visually and to the touch. Precisely crafted seams reproduce the soft curves of the chairs, and even the jeans' pockets are part of the authentic design.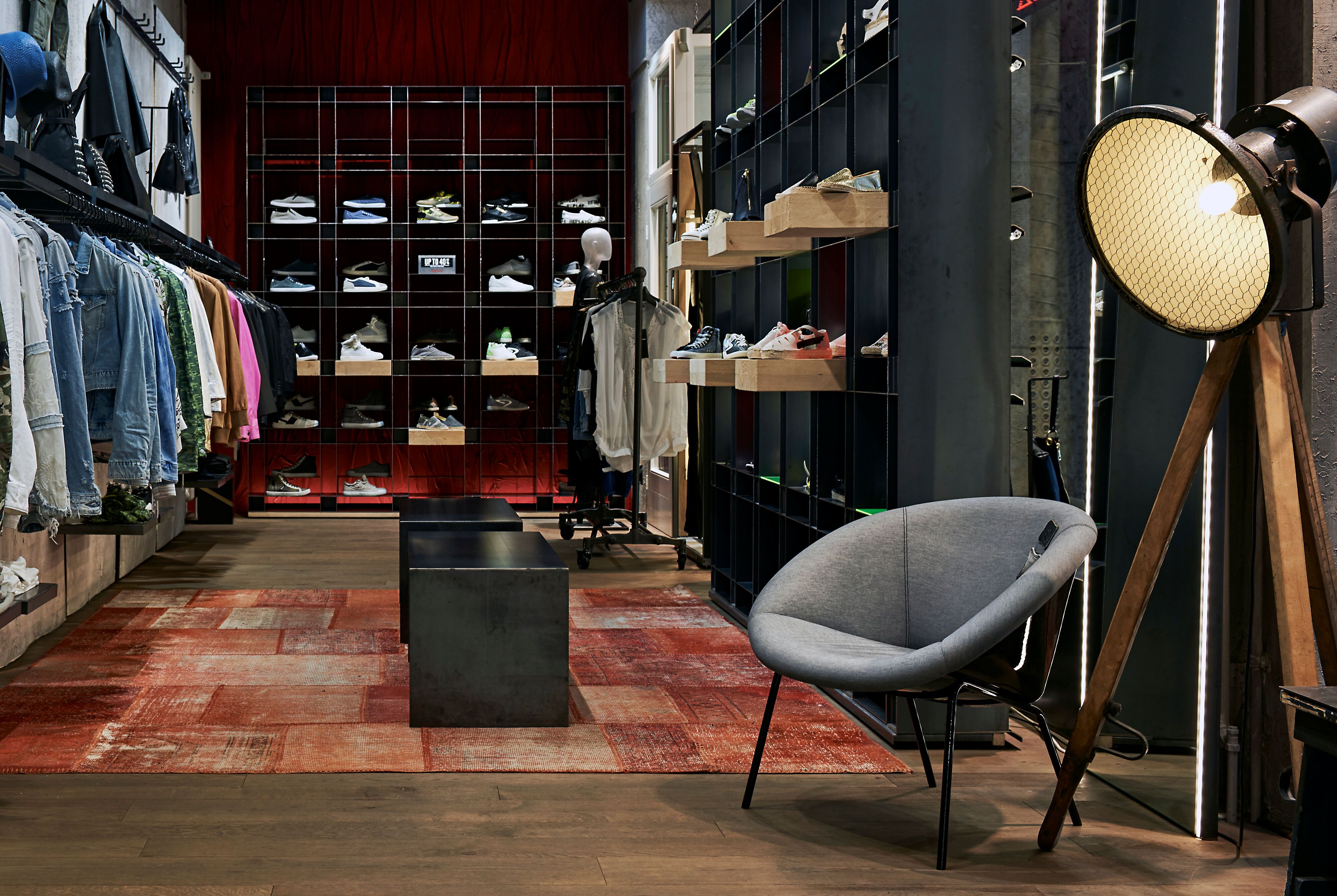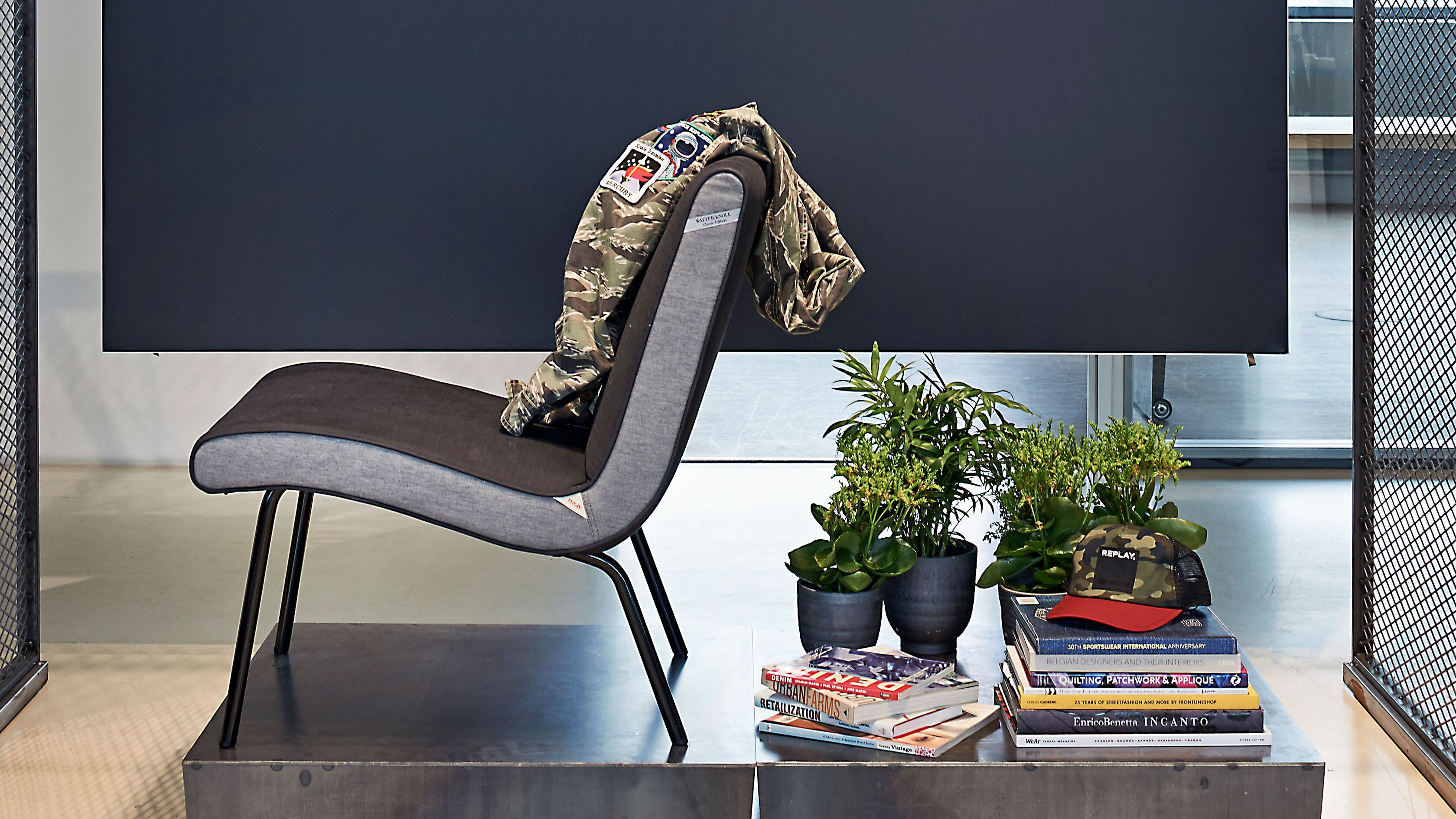 Masculine industrial charm
The Replay Store in Düsseldorf interprets the company's philosophy subtly and consistently throughout – with our upholstered furniture, which we have covered especially for the Italian label with its own legendary denim fabric.
The Concept Store is an expression of the company's identity. The recycled, hand-worked wood, rough concrete, and metal elements embody industrial charm, contrasting with the soft curves of our Vostra and 369 armchairs.