Sergey Skuratov Architects Office in Moscow, Russia
Clear lines and understated colors create an elegant and prestigious ambience for relaxed work in the architects' office.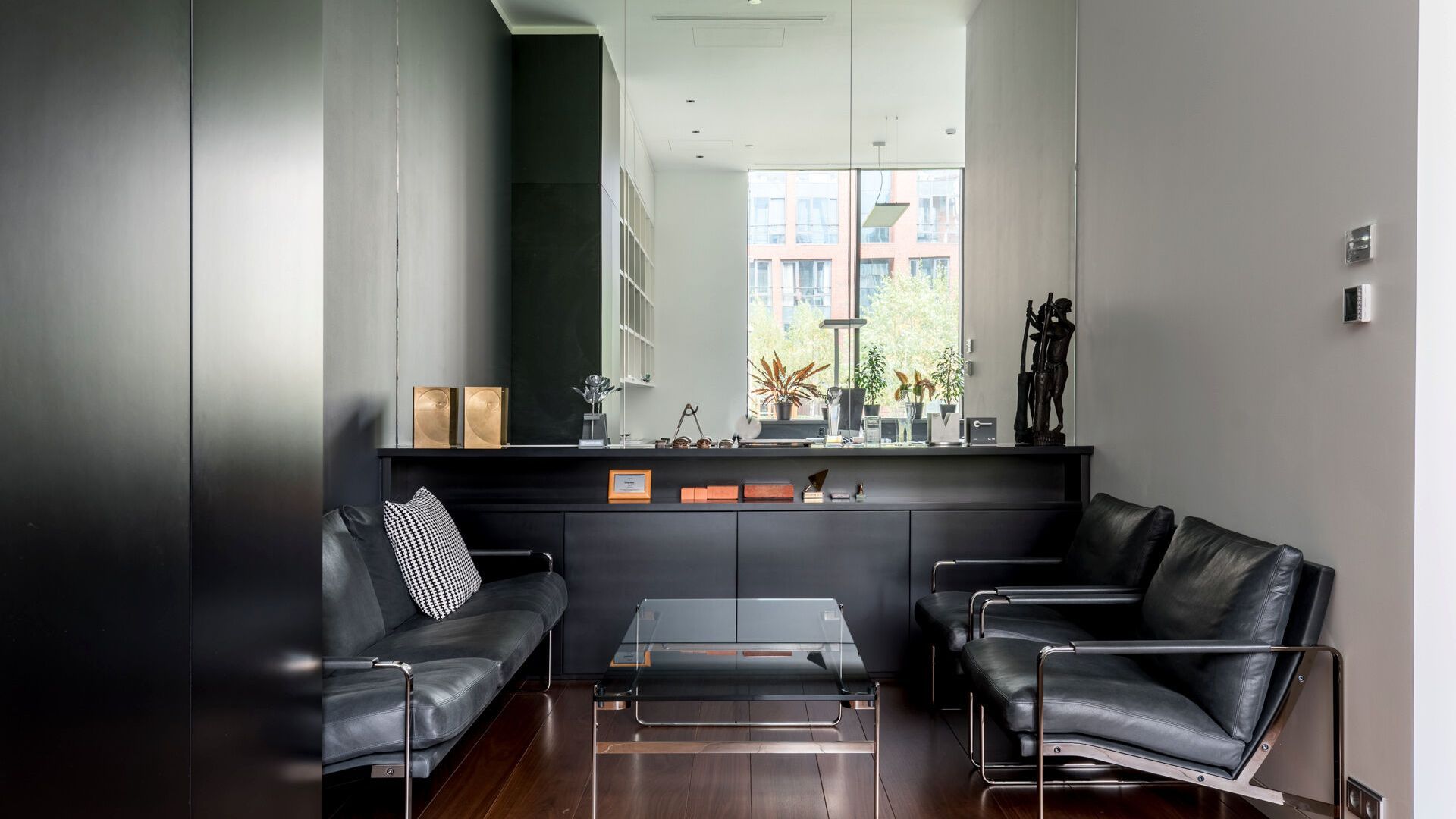 The architecture of Moscow-based Sergey Skuratov Architects is pared back and elegant. The multi-award-winning Sergey Skuratov, honored as Architect of the Year in Russia in 2008, realizes numerous projects in his homeland. His prestigious portfolio includes high-rise buildings for living and office use, as well as cultural institutions.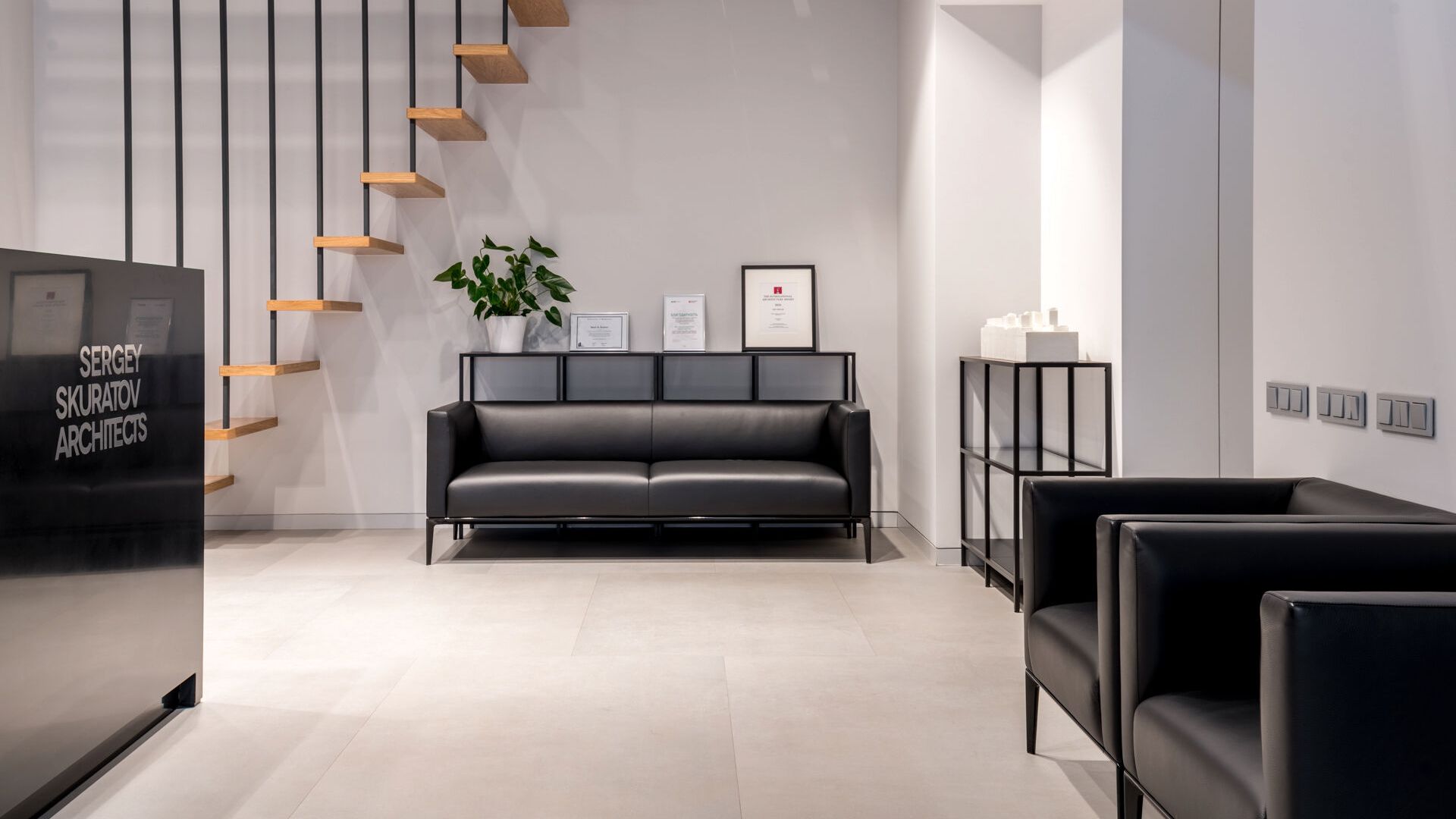 The architect's self-designed office is open plan and equipped with high-quality furniture. In the reception area, staff and visitors are welcomed by our Jaan leather sofas. They emphasize the straight lines and subtle colours of the premises.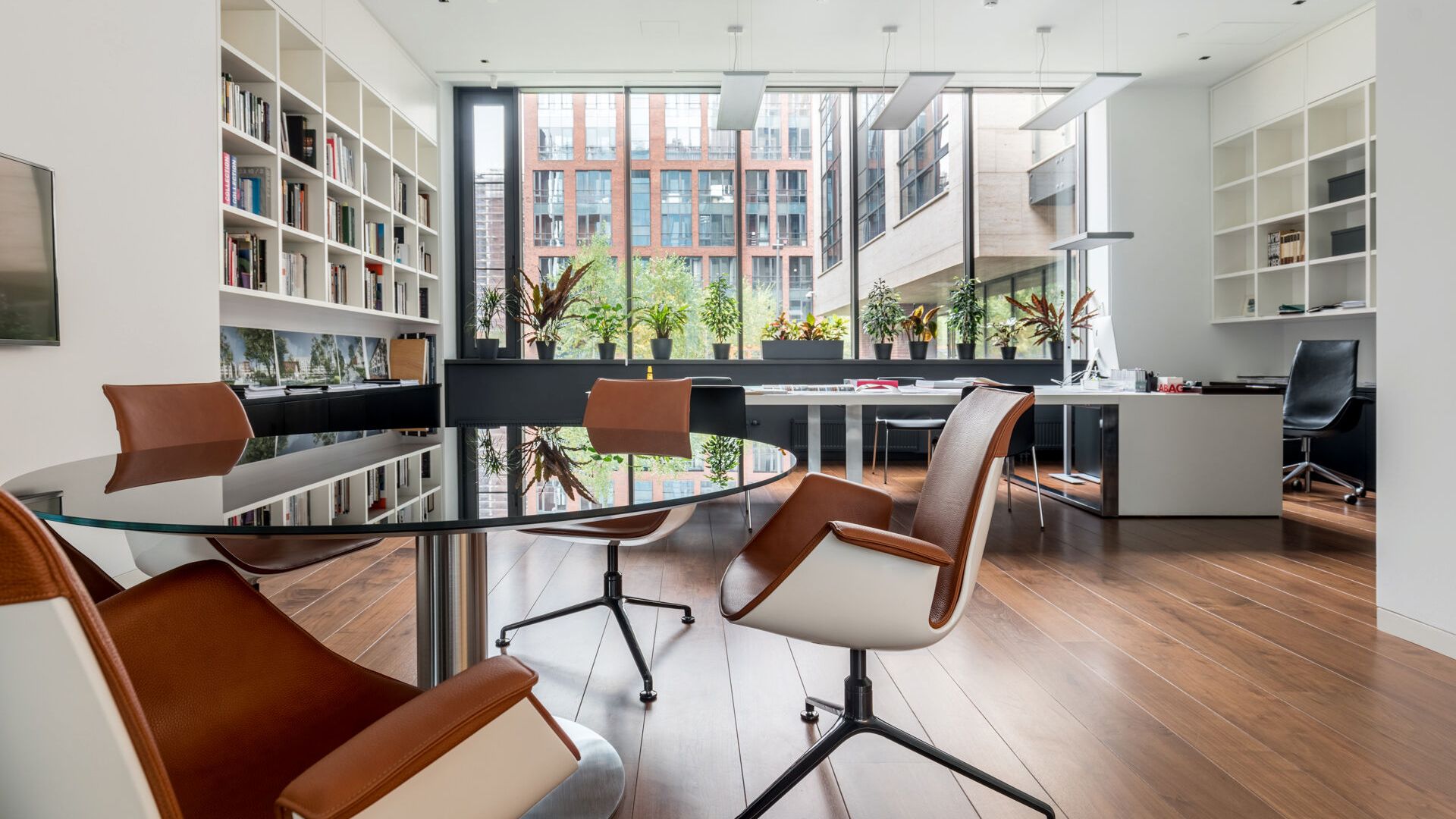 Authenticity and identity
The clear contours of our FK leather armchairs and gently curved Liz chairs, together with light wood floors and plants in the offices and conference rooms, create a naturally calm work atmosphere. Glass doors and walls meanwhile, transmit openness and transparency.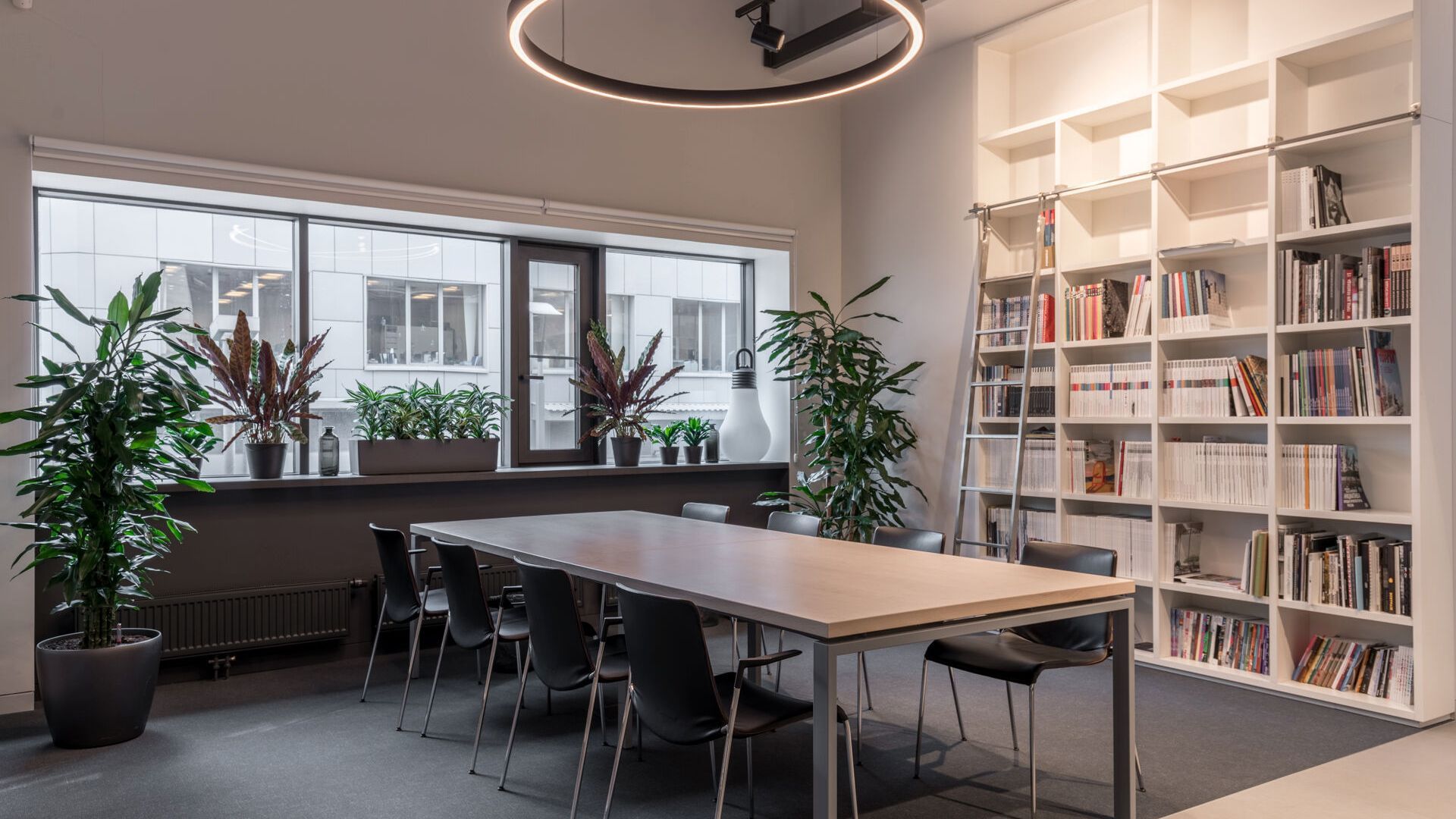 Ideally integrated into the space, our Fabricius sofas, armchair and table provide an area for meetings or client visits that is as prestigious as it is informal. Taken together, the furniture reflects the aesthetic philosophy of the architecture firm, putting the greatest emphasis on precision, exclusive materials, and impeccable design. It also provides staff with a pleasant place to work and shows them that they are valued.