State parliament building in Stuttgart, Germany
Openness and transparency characterize the parliamentary chamber in Stuttgart. The unique leather chairs are custom-made for the space.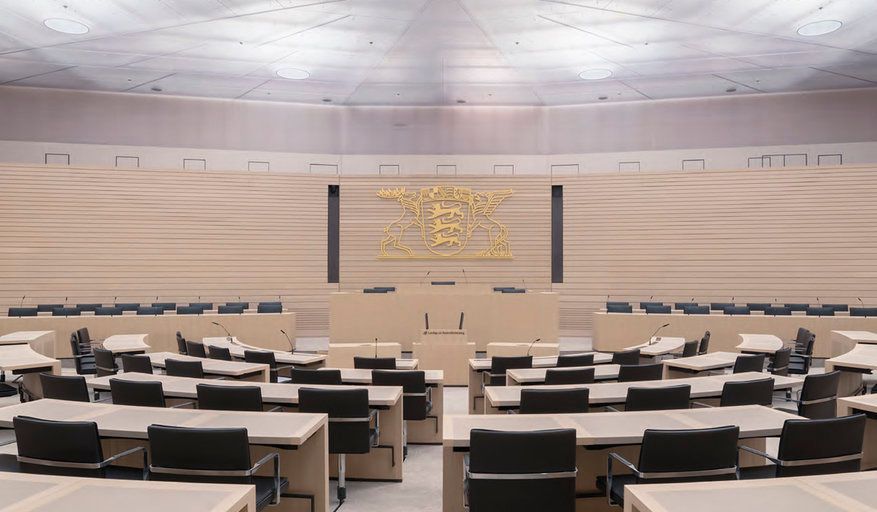 On a square-shaped site, the cubic silhouette of the Stuttgart parliamentary building stands as an icon of post-war modernism. Following a modification of the building by Berlin-based Staab Architects, the chamber has gained a translucent ceiling with beams of light and slender, light-filled tubes making the space appear more open and bright.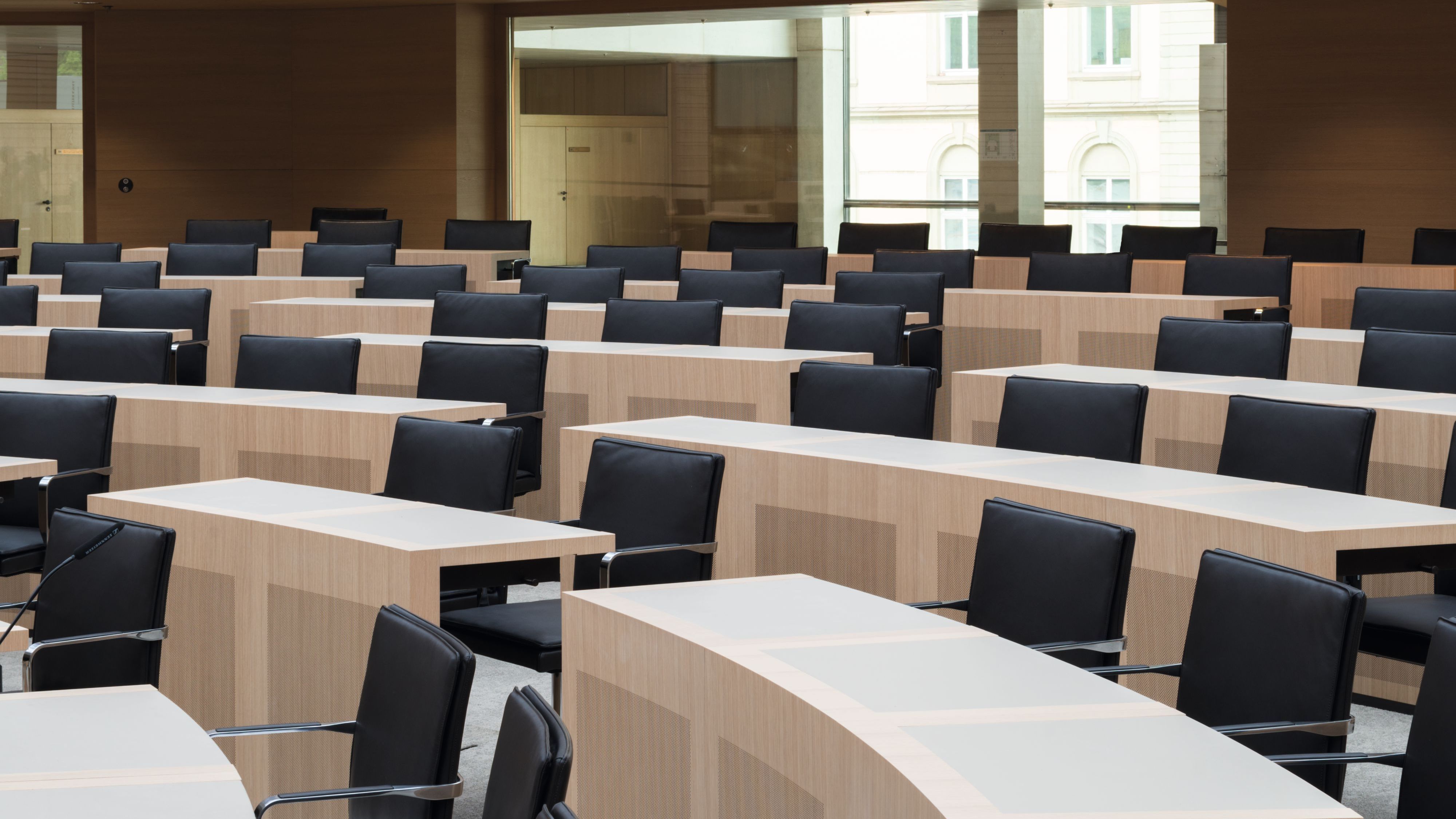 Clear and emblematic design
We custom-made dark leather chairs, individually set into the floor of the chamber, upon which members of parliament meet. The high-quality workmanship and simple silhouette of the chairs conveys clarity and style. In the lobby, elegant sofas and chairs from our Foster program complement the prestigious surroundings.