Table d'Or in Guldental, Germany
Johann Lafer's prestigious, cutting-edge cookery school is fitted with exclusive furniture and innovative technology.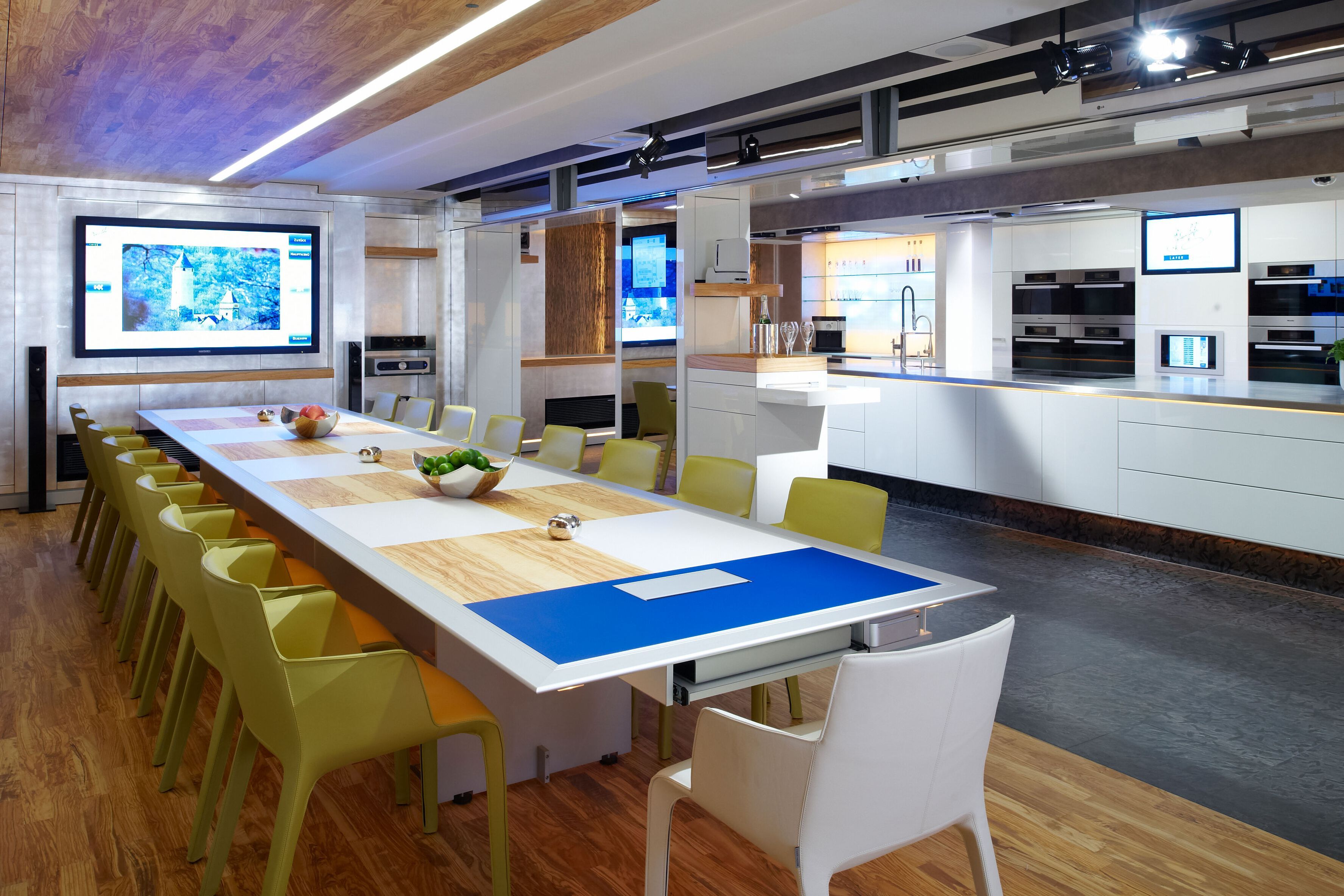 In Johann Lafer's cookery school Table d'Or, fragrance, taste, aesthetics, colors, and furniture are combined into a unique harmonious composition. In a modern setting, Lafer imparts haute cuisine cookery techniques surrounded by innovative kitchen and media technology.
Comfortable eating
In the centre of the kitchen, set around a generous table, our Gio chairs offer superb comfort while savouring dishes. A maximum of 16 course attendees get to enjoy cooking together with Johann Lafer. He operates the innovative cookery schools at his romantic wineyard, teaching his guests to have exquisite taste.