Stories
The Red Chair with Markus Benz
Our retail partner teo jakob – a reference point in Switzerland for furnishings and interior design – holds regular conversations with inspiring personalities. Walter Knoll CEO Markus Benz recently took a seat on their Red Chair for a question-and-answer session.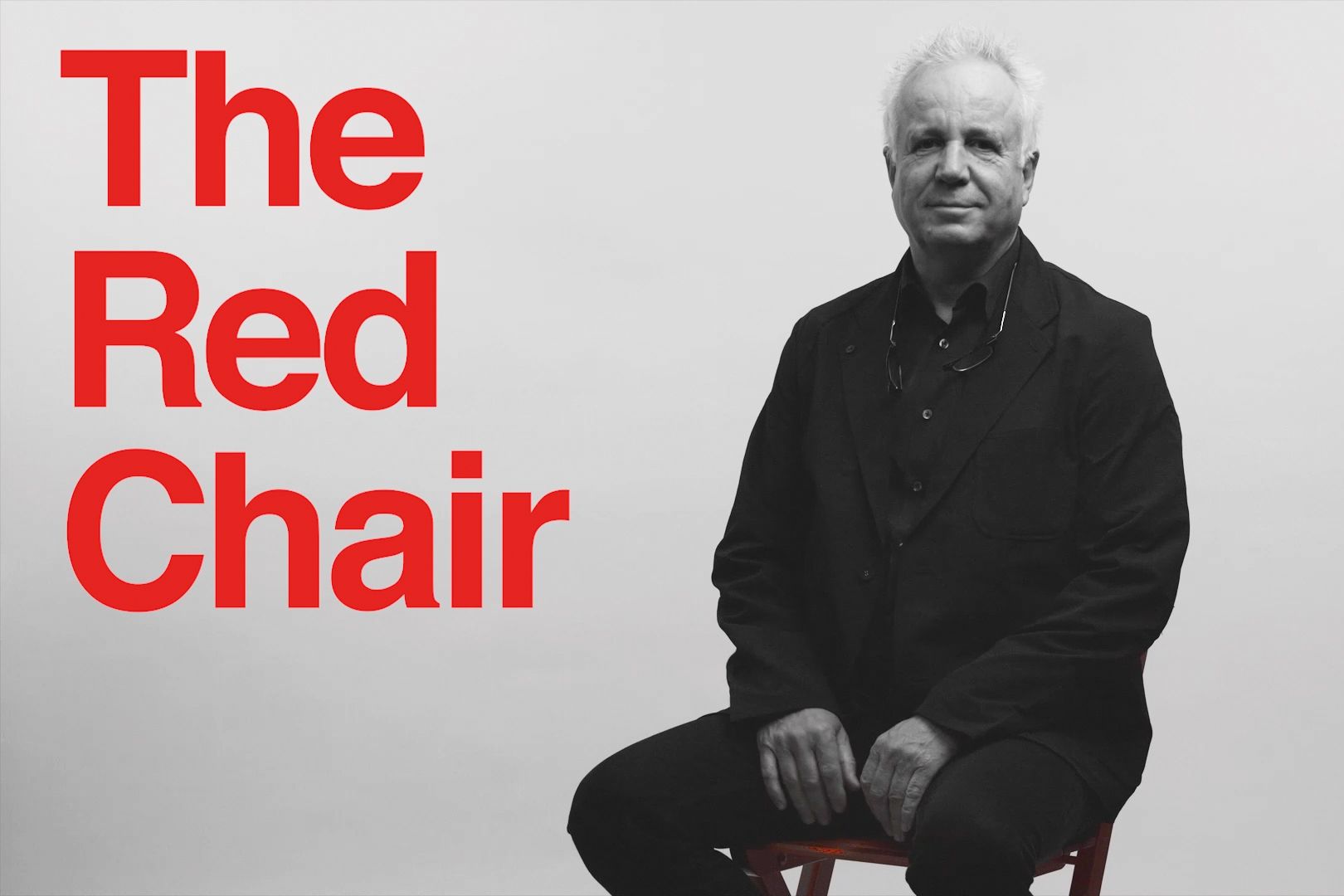 The Format: The Red Chair
"As the pace of the world continues to get faster, how can we engage more sustainably with the space around us? And how do we plan to do this going forward?" teo jakob considers these questions by meeting with the leaders, designers and architects behind the most relevant brands and projects.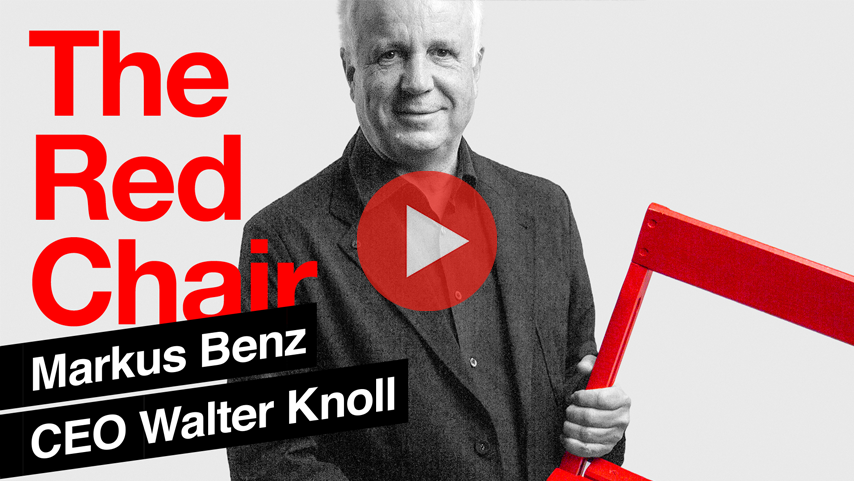 The Red Chair x Walter Knoll CEO Markus Benz
To the point: an interview with Markus Benz

Which creed represents me personally?
Philosophically: "What is of value, is what lasts."
Practically: "There is nothing good, unless you do it."
Why did I become CEO?
What I know for sure, is that one cannot escape one's destiny. What drives me, is to reactivate and enliven the traditional brand Walter Knoll, and bring it to the forefront of the interior design world.
What changed during the pandemic / what are the lessons of the pandemic?
The communication with our customers changed... but you still need physical contact at some point. Images take time to absorb, and not everything can be done digitally. The human is just as important: feeling and using all of our senses.
Favorite sustainable item?
Our saddle leather chair Cuoio: a convincing sustainability concept and a timeless design – which for me is still the most important thing! And simply emotionally appealing.
What is the most important task of interior designers these days?
Over time, new reflections arise and this is the core of service delivery. By listening, we can be the right partner.
What is on the sustainability agenda of Walter Knoll?
It is not once single project, but rather that we strive towards what is better, what is more tolerable, and what makes more sense.
What did I learn from my parents?
Everything! My mother was a farmer's daughter – everything that we did made sense, and had to service the existence of the family. My father came from a family of craftspeople. The watchword was always quality.
Where would I like to improve the relationship between people and planet?
Something was given to me, and I would like to pass it on. We must not destroy our own resources. First and foremost, we should want to make a relevant contribution to society!
How should we hand over the planet to the next generation?
Peaceful, tolerant and respectful. For me there is one categorical imperative: treat others as you would like to be treated.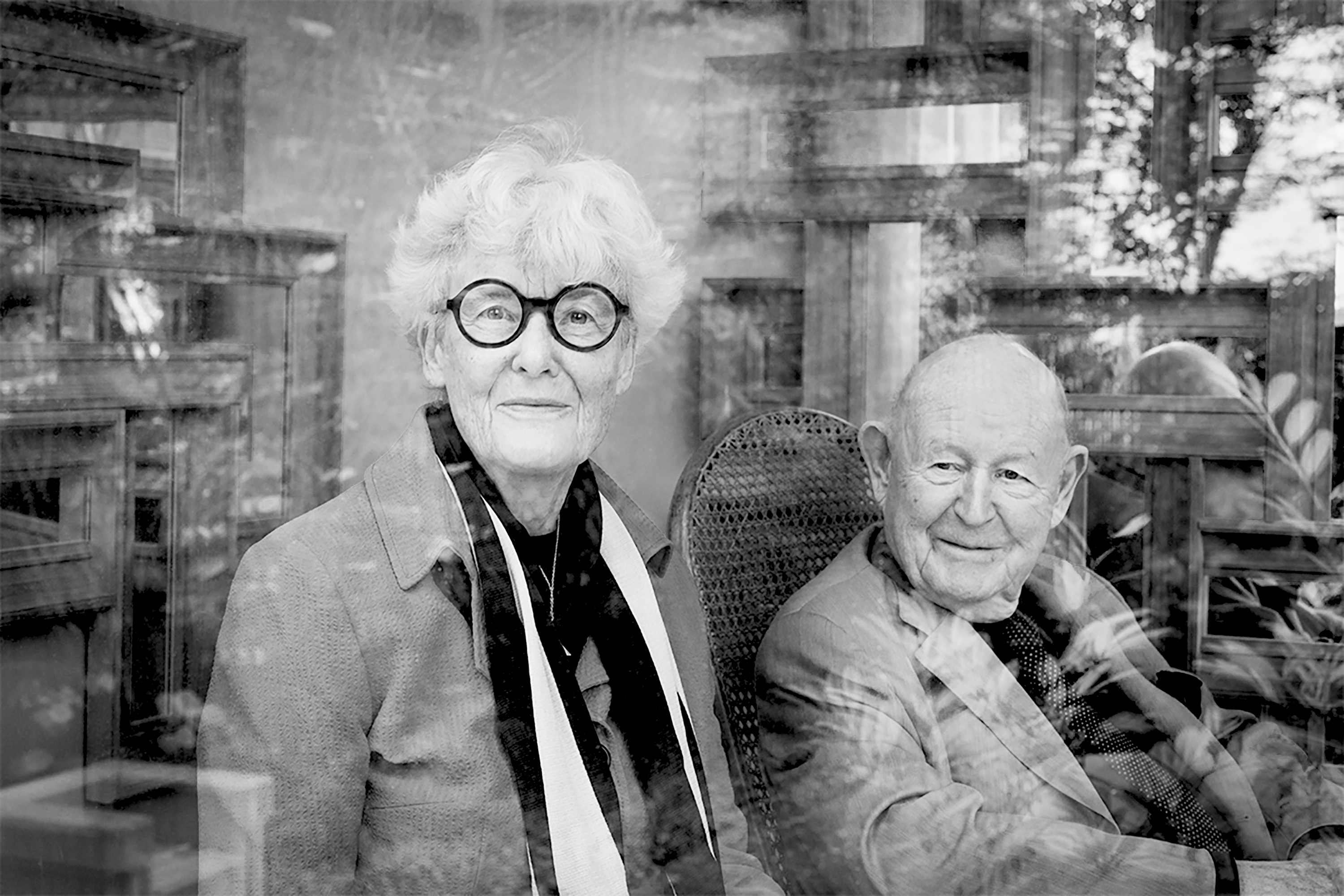 Also in the Red Chair: Robert and Trix Haussmann
The visionaries behind our Haussmann chair, the legendary Swiss design couple Trix and Robert Haussmann, have also been invited to take a seat on teo jakob's Red Chair. Together, the pair have left a lasting mark on Swiss modernity and made design history. In the video you can experience their perspective, inspired by looking into the past.