News
Our new Material Library is live
Information and inspiration for your projects: explore the fascinating world of Walter Knoll materials in our new interactive library.
Natural Elegance
Naturally elegant materials and colors borrowed from nature – a philosophy that runs through our entire collection. Designed with you in mind, the Material Library will help you find the materials you are looking for to turn your projects into reality. Learn more about its main functions and features below.
An overview of the features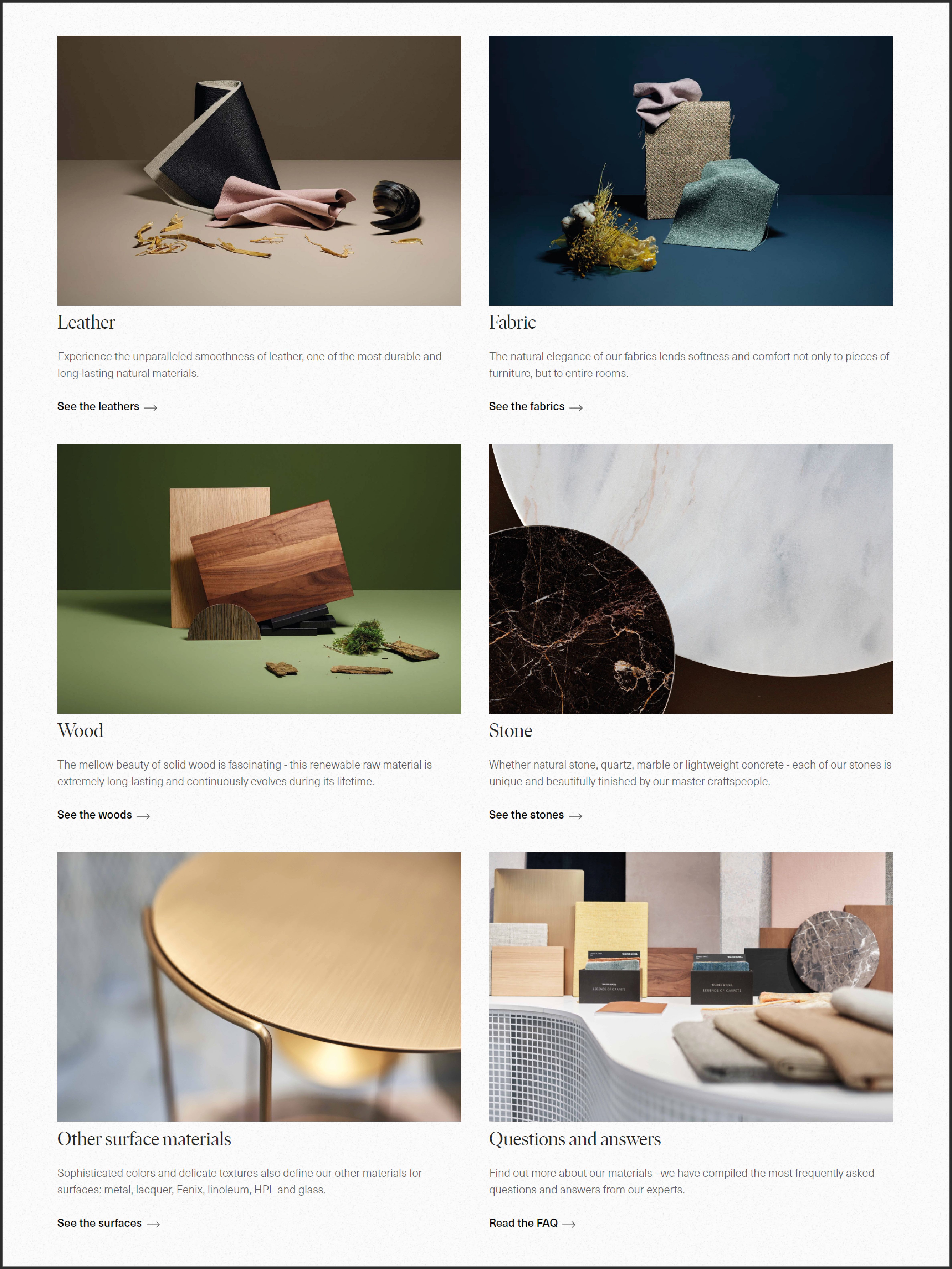 Leathers, fabrics, woods, stones, and other surfaces
Our library represents the entire world of Walter Knoll materials. It includes the whole range of surfaces and shades in our collection. To find the materials you are looking for, simply click "Material Library" in the main menu.
Details, images, and matching materials
You will find all the relevant information for each material on its detail page. A magnifying glass allows you to take a closer look at the material and get a sense of its look and feel.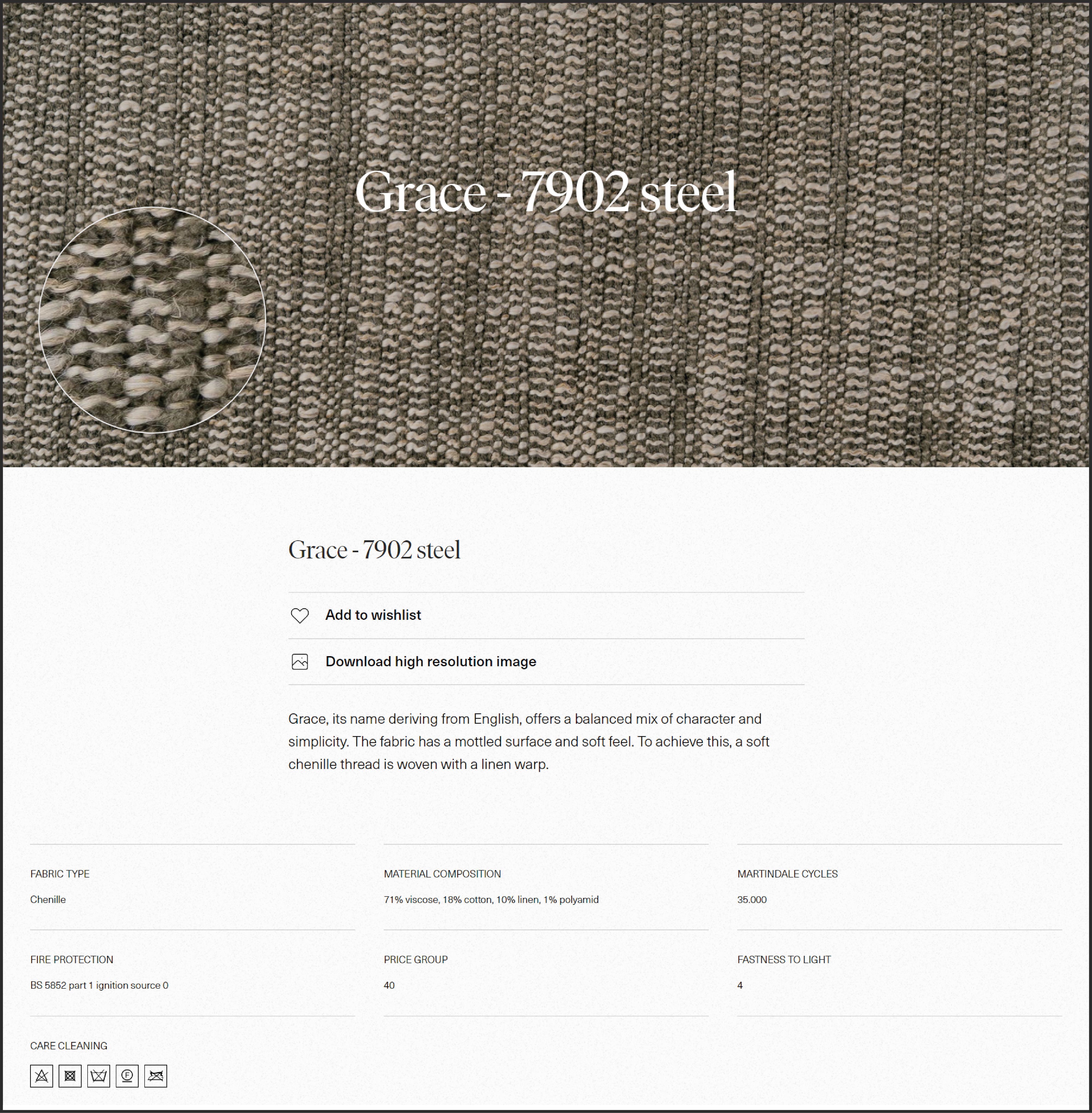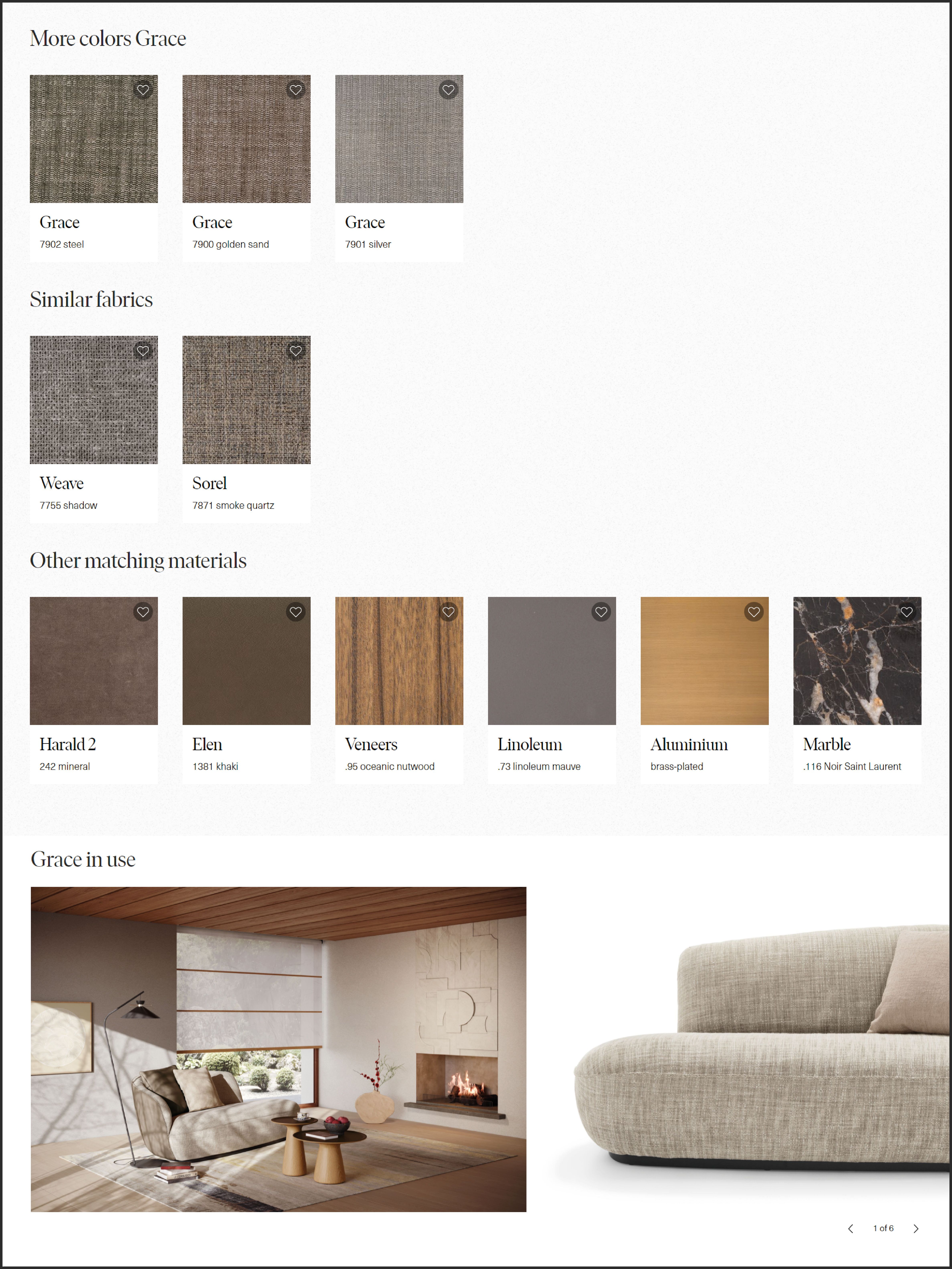 We have also listed additional color options for each material and offer suggestions for similar or suitable materials from other categories. You can also see how the material will look in actual use on a piece of furniture.
Inspiration
Which colors match each other? Which materials can be combined harmoniously? We have put together our fabrics, leathers, woods, and carpets in carefully curated mood boards for inspiration. Click on one of the collages to see full details of the materials shown.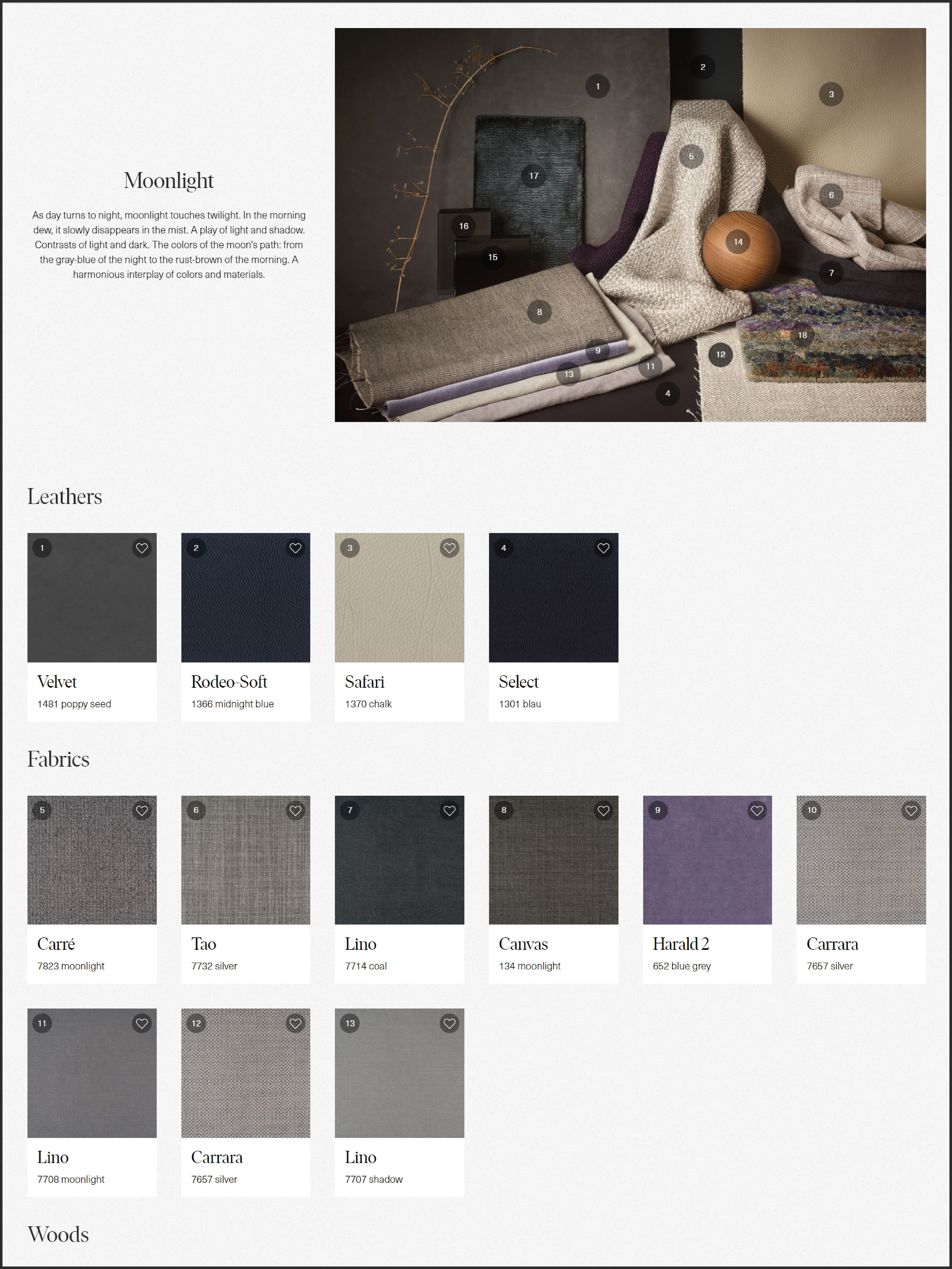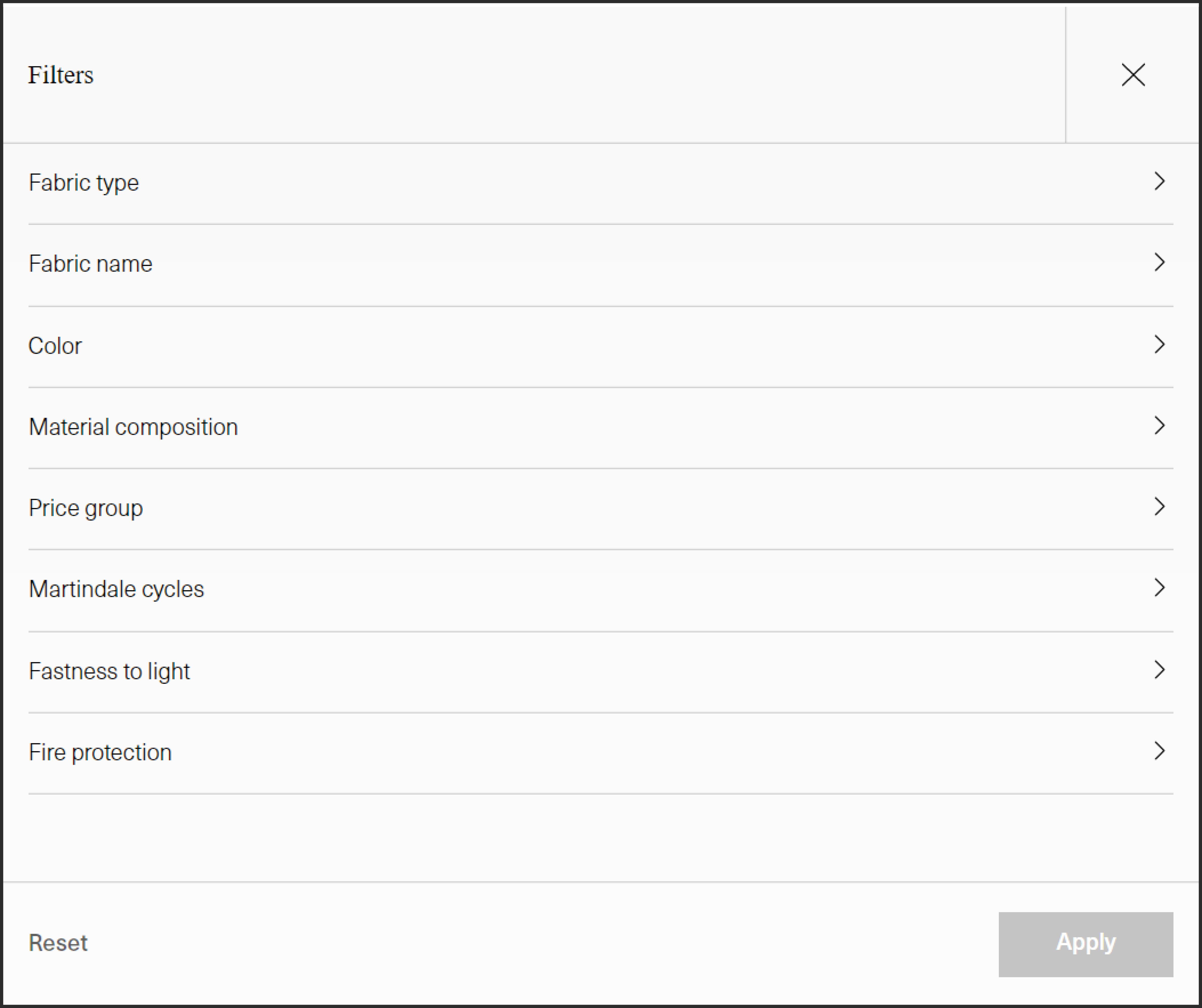 Search, find, save
Interior professionals can search our library using many different criteria and filter the materials by category. Choose from price groups, colors, composition or subcategories – there is a selection of specific filters depending on the type of material.
Create wish lists
Next to each material in our Material Library, you will find a small heart symbol that you can click on. By touching or clicking on the icon, the material and color will be saved to a wish list (existing or new). Create as many wish lists as you like and use them to bookmark different materials for your projects.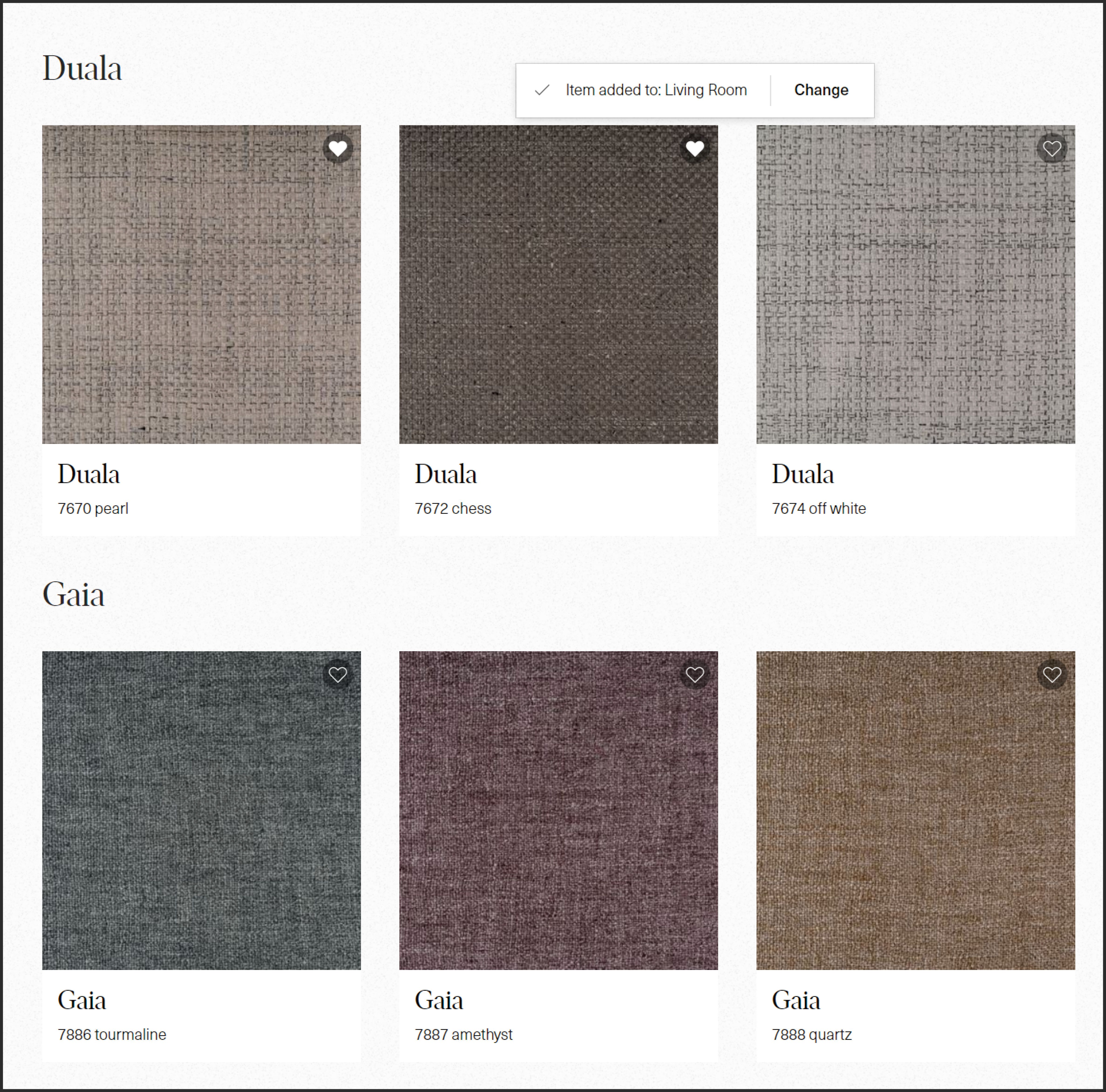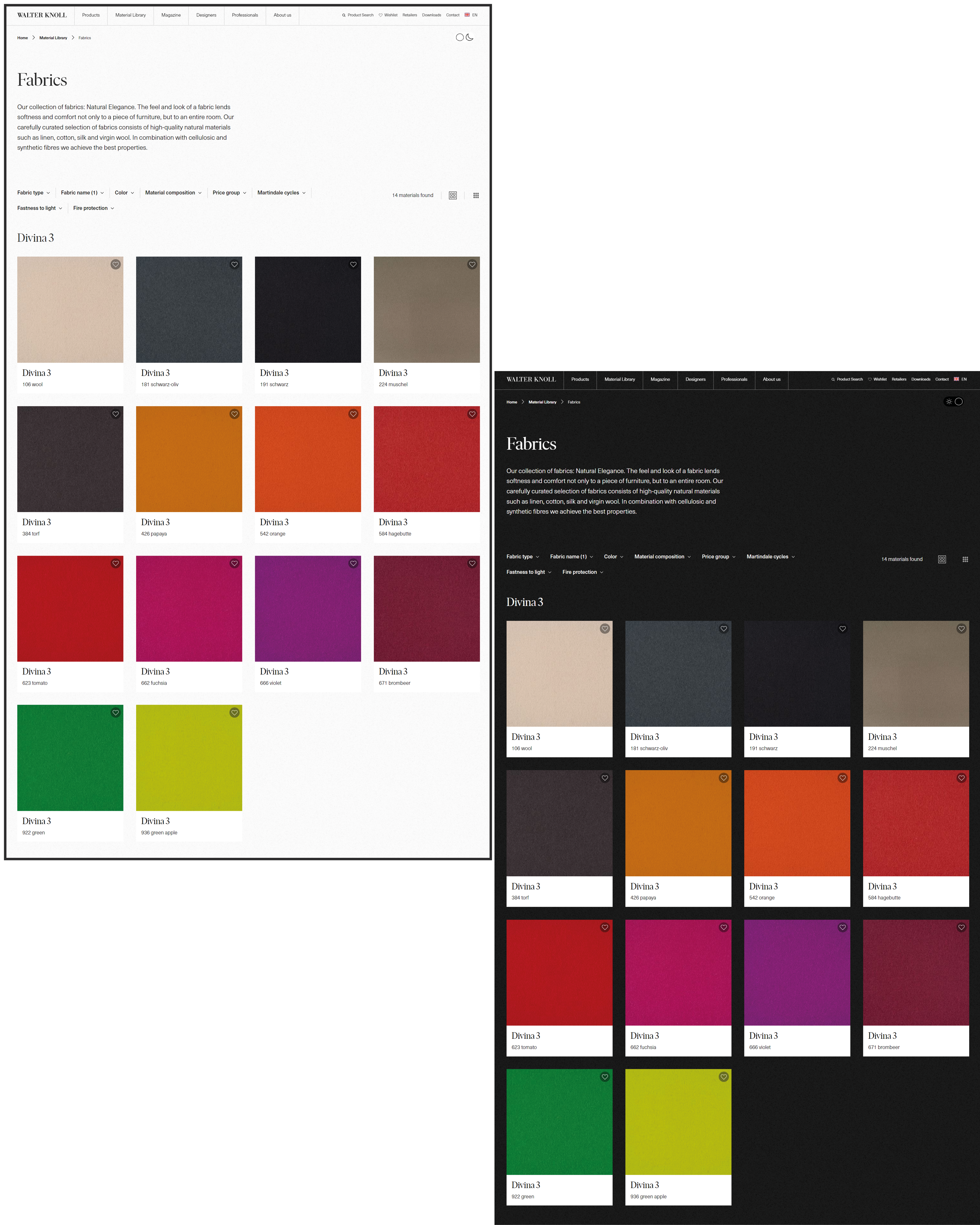 Mode of your choice
You can view the overview pages with all leathers, woods, fabrics, stones or other surfaces on a light or dark background. We have added a color changer in the top right corner for this purpose. Click on the moon – for a black background – or the sun – for a white background – and set your favorite display mode.
Inspiring rooms and their materials
We have included a selection of finished projects to give you an idea of how our materials have been used in different rooms. Click on a piece of furniture to instantly see the surface or upholstery used in that room and the color chosen for it.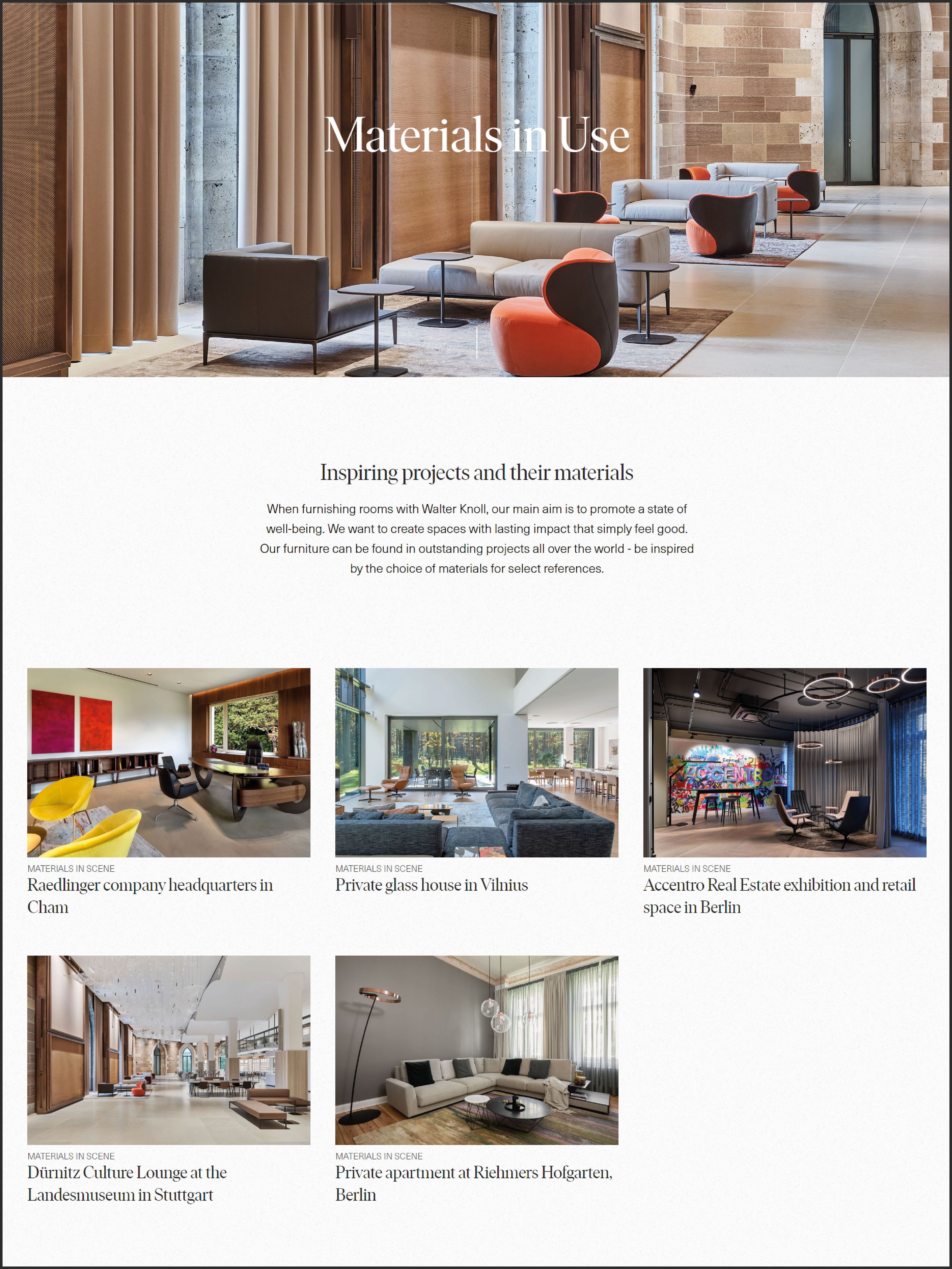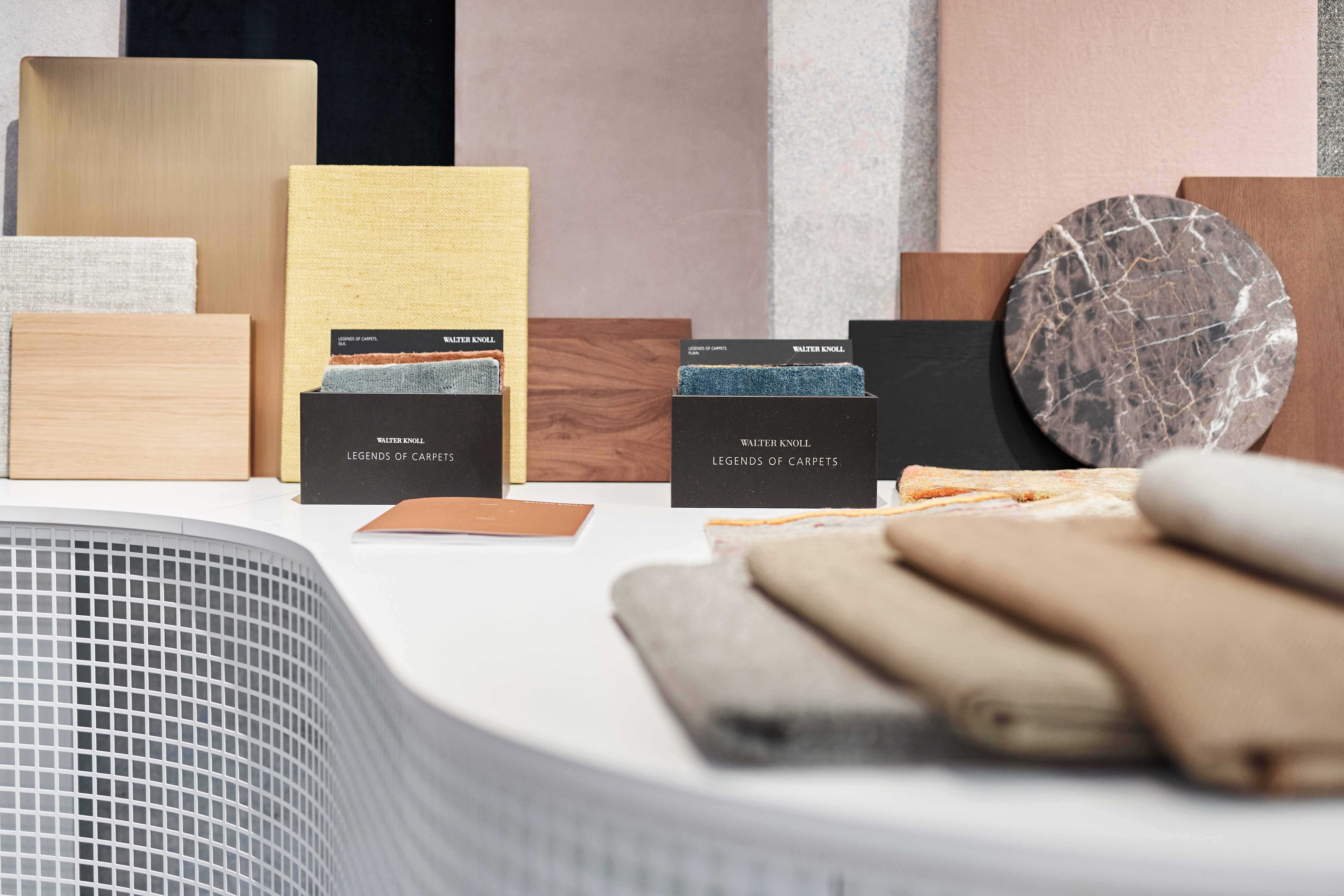 Questions and answers
To give you a better understanding of who we are and our philosophy of color and form, let us share some answers with you. For example, what the differences are between the various Walter Knoll types of leather or our tips on cleaning and care.
What's next?
The next development stage will be expanding our Material Library to include additional fabrics from leading textile companies. These graded-in fabrics have been tested to be used on our products. You will also soon be able to conveniently order samples of the materials online.