References
J+J Residence in Brisbane, Australia
Sustainable inside and out: our timeless furniture is surrounded by natural materials in the passive-built J&J Residence.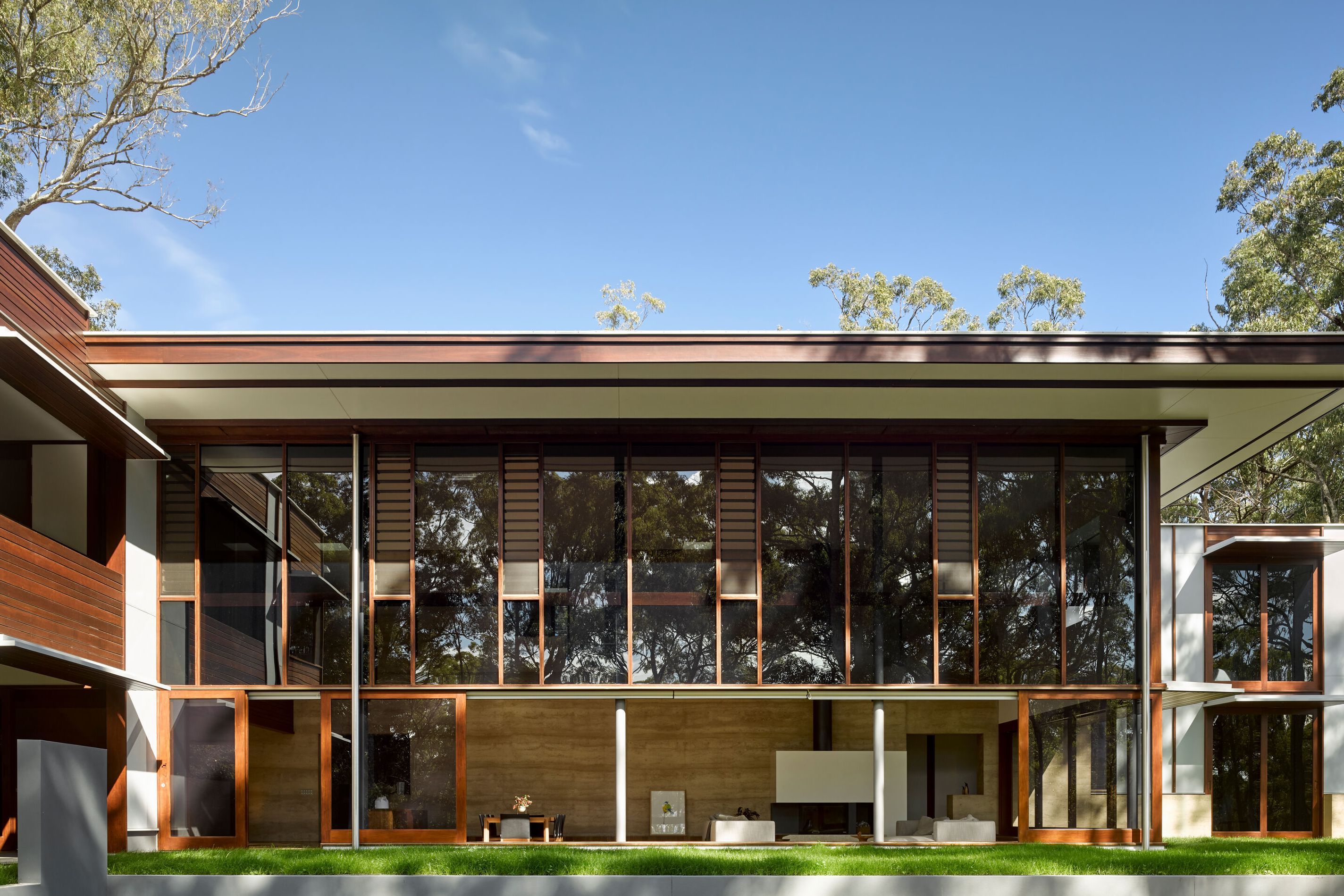 On the edge of a forest of eucalyptus trees, on the outskirts of Brisbane, the architects Hogg & Lamb designed the imposing architecture of J&J Residence using passive design principles. Respect towards the environment and the careful use of resources were the focus of the planning of the two-story building, which responds structurally to high summer temperatures. Rammed earth walls have a thermal effect, and ensure indoor temperatures remain optimal year-round. High-quality furniture and generously sized windows give the light-flooded, elegant residential building its appeal.
Impressive living spaces
Natural materials, atmospheric shadow play and our Jaan Living sofa in light gray characterize the airy living room. In the open, double-height room, our Andoo table is accompanied by the matching chairs from the Andoo range. The solid wood of the furniture in the dining area reflects the sustainable design concept, and corresponds to the wood paneling on the walls as well as the parquet floor.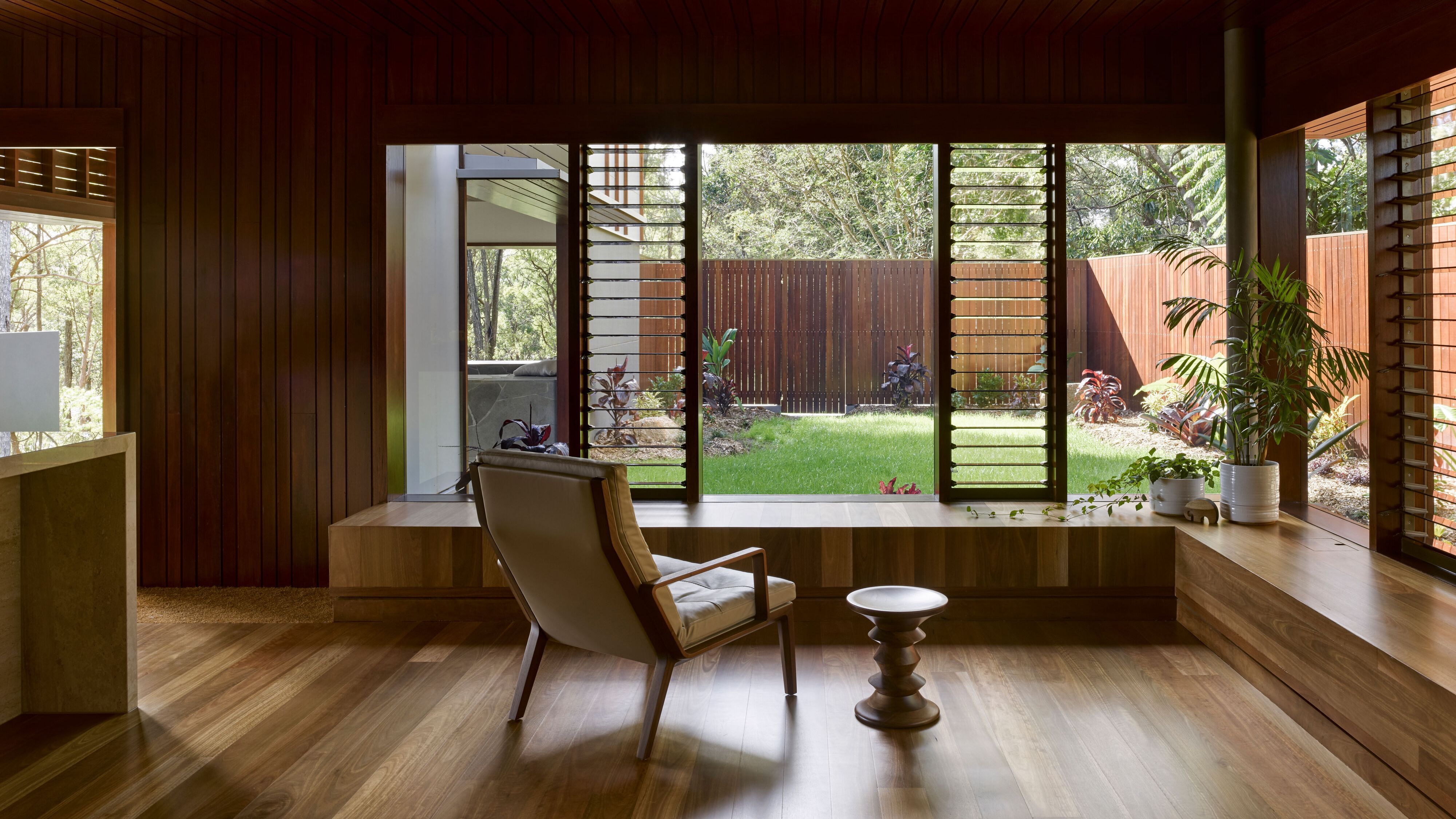 Transparent and connected to nature
The goal was that the J&J Residence should feel both spacious and cozy. It was also very important to the occupants to feel connected to nature in every part of the house. Made of solid wood and soft leather, our comfortable Andoo Lounge chair offers the chance to enjoy a view of the lush garden with its mountain backdrop.